Pamuditha Fernando, owner of Colombo-based tour company Ceylon Trails, has seen his takings for the last two weeks drop by 1 million rupees (US$5,564) – or 90 per cent – compared to the previous fortnight.
He blames Sri Lanka's protracted political crisis for his customers – people attending meetings and conferences with spare time for a daily excursion to the cities of Galle or Kandy – slowing to a trickle.
"We are a small company and bigger companies may be able to bear a loss of 1 million rupees in two weeks, but it is harder for us … a lot of my clients are walk-ins who are here on business," said Fernando.
While the nation's tourism numbers still look strong – government figures show there have been 2,276,200 tourist arrivals this year, as of November, already surpassing the 2017 total of 2,166,407 – business visits have declined, said Sanath Ukwatte, president of The Hotels Association of Sri Lanka and owner of the Mount Lavinia Hotel.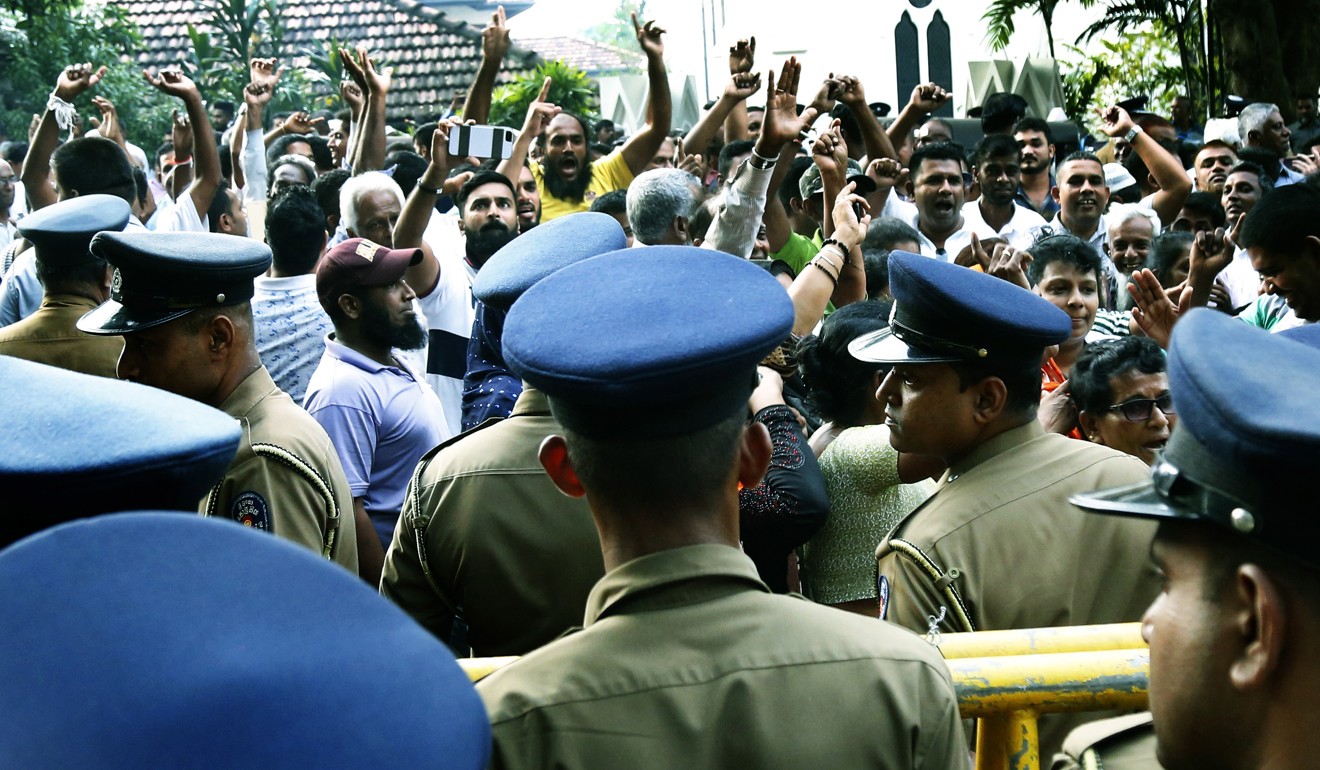 "A lot of the business travellers, I would estimate about 55 per cent of them, come to do business with the government," he said.
"With the current situation, many of those meetings would be postponed or cancelled and rebooked later. Some have been reassigned to other locations within the same hotel or travel company chain."
Sri Lanka has been rocked in recent months by mass protests, brawls in parliament, no confidence motions against former president Mahinda Rajapaksa and allegations of bribery. In October, President Maithripala Sirisena dismissed prime minister Ranil Wickremesinghe and appointed Rajapaksa in his place, plunging the country into political chaos. Sirisena dissolved parliament last month but on Thursday the Supreme Court declared the move unconstitutional.
On Friday, Rajapaksa's son said his father would resign from his post, forcing Sirisena to appoint a replacement to avert a possible government shutdown on January 1.
"To ensure stability of the nation … Rajapaksa has decided to resign," tweeted Namal Rajapaksa, a lawmaker in his father's party.
To ensure stability of the nation, Former President @PresRajapaksa has decided to resign from the Premiership tomorrow after an address to the nation. The SLPP with Frm President, SLFP & others will now work to form a broader political coalition with President Sirisena.

— Namal Rajapaksa (@RajapaksaNamal) December 14, 2018
A Sri Lankan tourism official, who was not authorised to speak publicly, said hoteliers were seeing "a lot" of cancellations in the meetings, incentives, conferences and exhibitions (MICE) sector.
"When people are considering bids for hosting massive events that number around a thousand or more people, any small factor is enough to dissuade them," he said.
"There is a US$5 difference for a work visa and people don't get that as they assume it will need a lot more information so the national statistics do not have MICE tourism numbers but we have, from our calculations, around 300,000-400,000 who come in as business travellers," the official said, noting that a tourist visa costs US$35 on arrival.
One major postponement is the fifth review of Sri Lanka's current International Monetary Fund programme, which had been scheduled for mid-November.
"We are monitoring the situation and remain in close contact with our technical counterparts in Sri Lanka," an IMF spokesperson said. "Programme discussions on the fifth review are currently on hold, pending clarity on the political situation."
The country has yet to set a budget for 2019, leaving no funds allocated for the public sector. The Sri Lankan rupee has undergone a massive depreciation as investors have sold stocks worth 10.3 billion rupees (US$55.5 million) and bonds worth 51.2 billion rupees (US$283 million).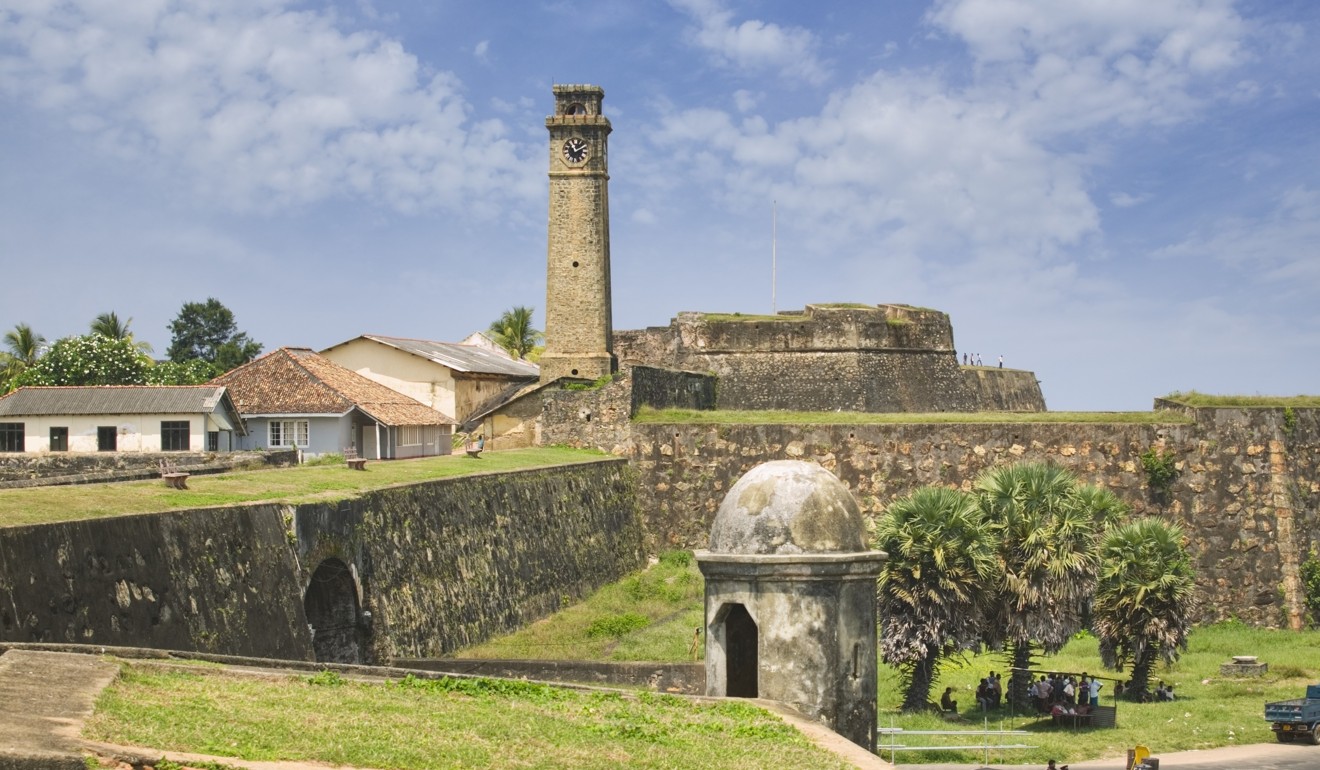 "Prior to the present political situation, there was a consistent stream of outflow of investments by foreigners from Sri Lanka's capital market, in particular the bond market, due to global factors," said Shiran Fernando, chief economist at Ceylon Chamber of Commerce. "Since then this pace of outflows has accelerated resulting in further weakening of the currency though global factors have turned somewhat favourable."
Fear of more uncertainty has cast a cloud over the US$3.5 billion tourism market, the nation's third-largest industry. Almost half of tourists entering Sri Lanka are from the Asia-Pacific.
As of November, 247,682 Chinese tourists had visited this year – a market expected to grow further with China's investments in ventures such as the Colombo Port City Project.
Peak season runs from December to March, with the colonial Dutch fort town of Galle ranking among the most popular destinations. The average tourist spends about US$170 per day, or US$1,854 over their entire visit.
"It's a niche market and we know our clients and as long as they are safe, they aren't concerned about the politics," said Chathura Jayatissa, who owns Inspire Travel, a sports tourism company. "But some hotels are suffering as they have asked us to refer clients to them."
When asked what was being done to encourage travel to the country, the tourism official said the industry could only hope the political situation would subside.
"We could go out and promote our hotels more than we planned to but we would, in this context, lose credibility," the official said. "The first thing they ask us is whether it is safe so doubling down on promotion would hurt us more."
Ukwatte insisted the country remained safe for travellers.
"This is a political matter," Ukwatte said. "The airlines have not cancelled flights, there are no major cancellations and we have huge queues at immigration. What we need is time for people to find political solutions."
The first of those solutions may have just occurred with the Supreme Court's verdict on the dissolution of parliament. It may take until after peak season, however, before the impact of the ruling and an appeal against Rajapaksa's appointment can be fully measured.