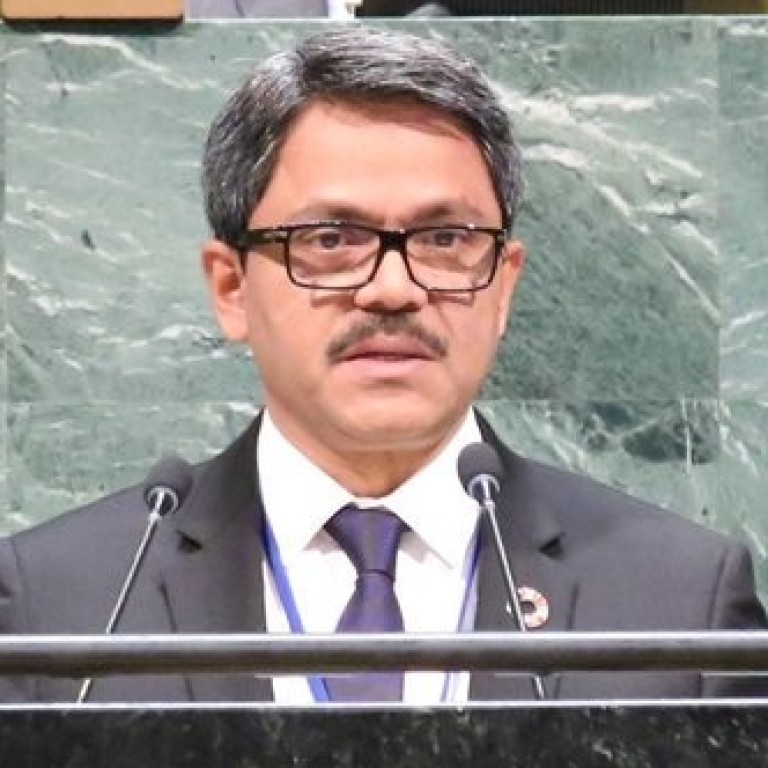 Bangladesh eyes alternatives to China's belt and road loans as it seeks to fund future development
Minister of State for Foreign Affairs Mohammed Shahriar Alam said the country 'has gained the economic power' to service its loans from Beijing
But he added that Dhaka was now looking at other financing models, such as public-private partnerships, to spur further growth
Bangladesh
"never will" ask
China
for more loans as it looks for ways to finance its future development, according to the country's Minister of State for Foreign Affairs Mohammed Shahriar Alam.
Speaking to the
South China Morning Post
ahead of the Belt and Road Forum in Beijing on Thursday, Alam said any amount of debt can be "dangerous" for countries not achieving high economic growth, adding that "Bangladesh has gained the economic power" to service its own loans linked to Beijing's "
Belt and Road Initiative"
.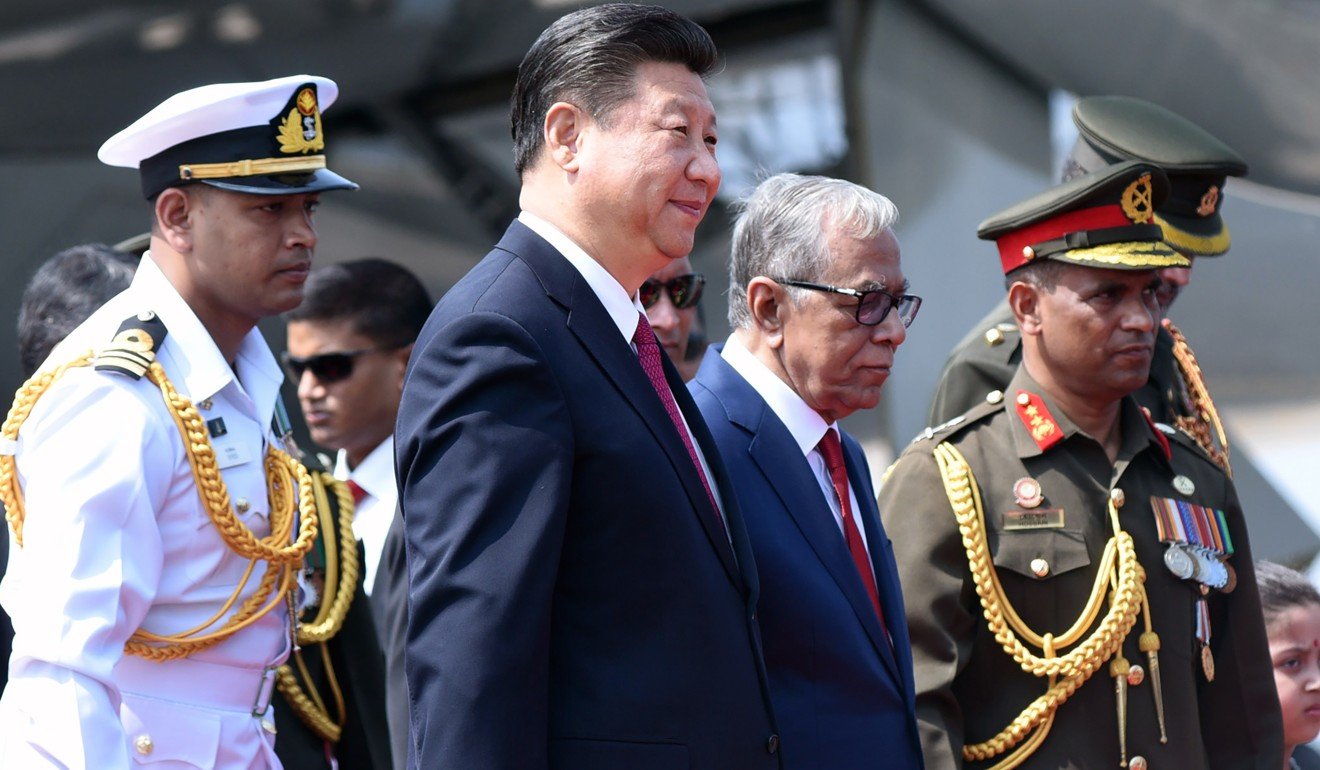 During Chinese President Xi Jinping's
visit to Bangladesh
in 2016, the two governments signed 27 agreements for investments and loans, amounting to a reported US$24 billion.
Concerns were raised at the time that this could be creating a
debt trap
for the South Asian country – criticism that Chen Wei, deputy chief of mission at China's embassy in Dhaka, has dismissed as a "total misunderstanding" and "smears" that are "totally groundless".
When asked if Dhaka planned to seek more loans from Beijing during the upcoming Belt and Road Forum, Alam said his government "never had this intention and never will ask for more loans".
"We have signed many projects with multiple companies and countries," he said.
"It's a competitive bidding process. We are awarding contracts to companies who can set up [in Bangladesh] and bring loans on their own. That suits us best."
Other financing models such as public-private partnerships were also being investigated, he said. Under this model, a foreign company could build a power plant, for example, and sell the electricity produced to recoup its costs. Then, after a specified time, ownership of the plant would revert to the national government.
"We are devising new financial mechanisms. That's how we want to finance our future," Alam said.
Dhaka is expecting GDP growth of 8.13 per cent this financial year, up from 7.86 per cent the previous year, which would make it the fastest growing economy in Asia.
According to Bangladesh's Information Minister Dr Hasan Mahmud, since Prime Minister Sheikh Hasina came to power 10 years ago, development projects have increasingly been financed out of the country's national budget rather than through foreign loans.
"We have economic relations with China, and we have economic relations with many other countries," he said, pointing to the US$8.2 billion in loans that India has granted Bangladesh.
"We don't want to become dependent on any countries."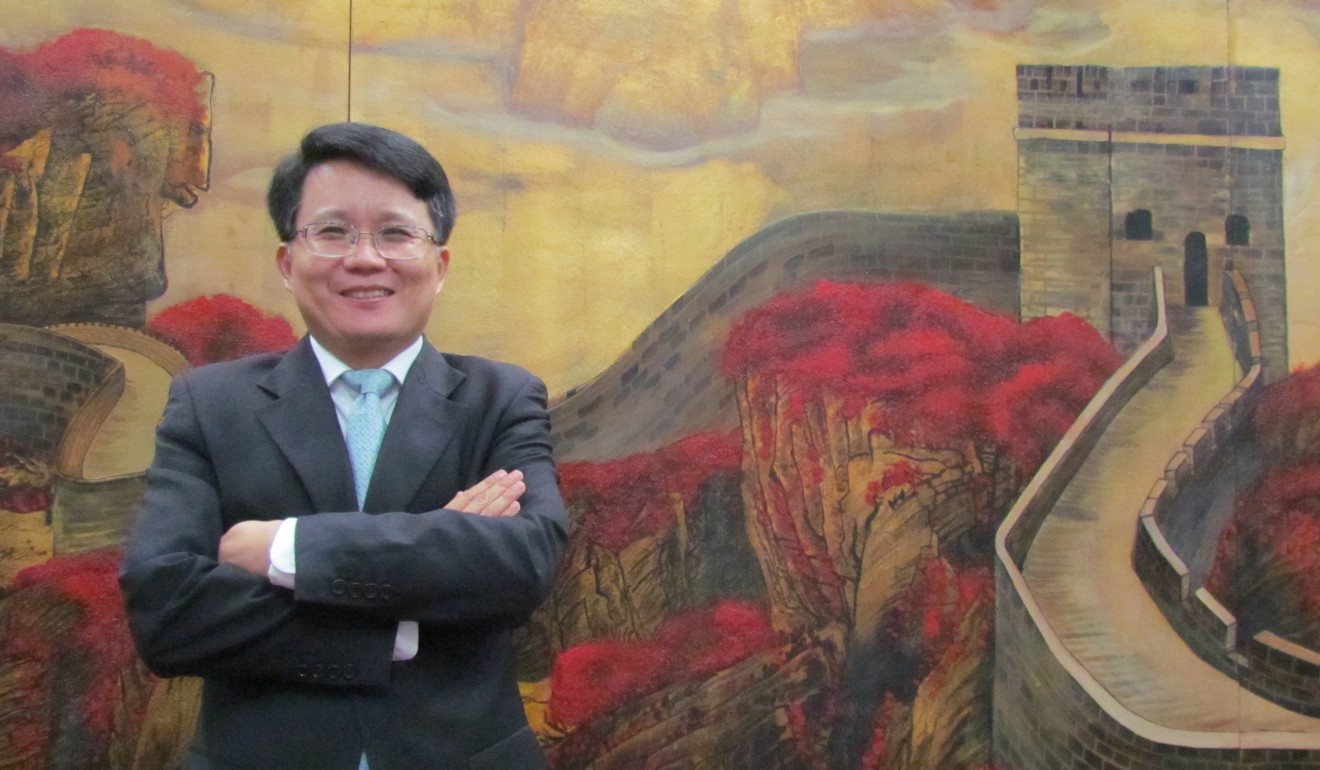 In a separate interview, Chen from the Chinese embassy in Dhaka said Bangladesh's foreign loans were mostly from the World Bank and the Asian Development Bank, with Chinese loans making up only a "small percentage" of them.
He described China as Bangladesh's No 1 trading partner, citing figures that indicated bilateral trade had reached US$18.74 billion last year, up 16.8 per cent from 2017. Bangladesh's exports to China stood at US$1 billion in April last year. Bangladesh's total trade deficit was US$7.66 billion last year, according to the Dhaka Tribune.
Chen said both sides will "soon" finalise details on tariff-free access for 97 per cent of the products Bangladesh exports to China.
Michael Kugelman, a South Asia specialist at the Washington-based Wilson Centre, said Bangladesh's robust economic growth offered it more of a buffer than other nations such as Sri Lanka and Pakistan against the potential downsides of being heavily indebted to China.
"This means Bangladesh can afford to take on more debt than some of the poorer countries [involved in the belt and road plan]," he said.
"But the bottom line is that these loans impose considerable hardships on recipient countries, including those like Bangladesh that do enjoy a relatively stable economy. And that risk will necessitate a degree of caution in Dhaka's thinking."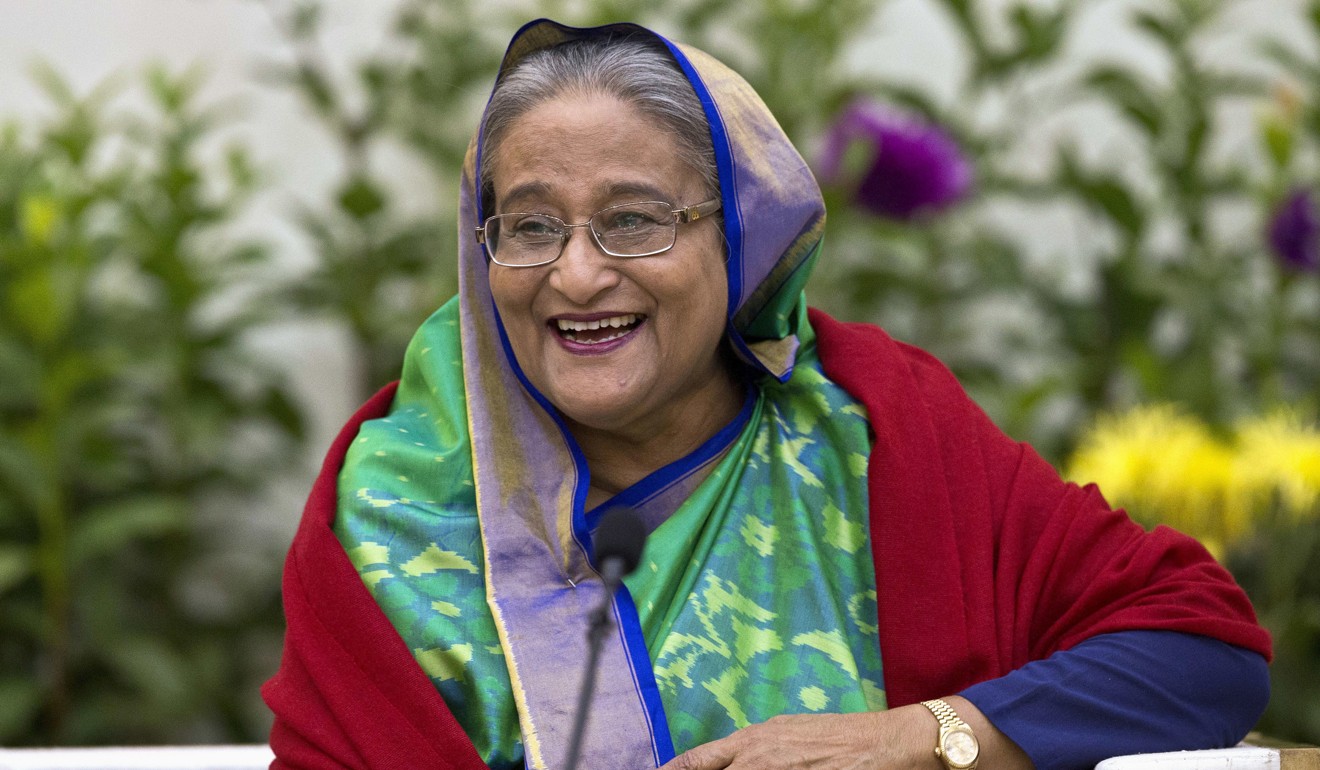 Professor Brahma Chellaney, from New Delhi's Centre of Policy Research, pointed to China's reported attempts in 2017 to hike interest rates on some of the loans agreed during Xi's visit to Bangladesh by converting them to a form of commercial lending from the government-to-government soft financing that had been initially agreed.
This, he said, "underscores the manner in which [Beijing] is using [the belt and road plan] as a strategic and economic instrument to bring smaller states into the Chinese orbit".
"Bangladesh has pursued a cautious policy: it seeks closer economic and strategic cooperation with China but without getting ensnared in a Chinese debt trap," he said.
Meanwhile, Dr Parag Khanna, author of new book The Future is Asian, questioned how Dhaka was using its Chinese loans.
"Are they investing them in economic diversification activities, job creation and so forth, or is [the money] being wasted?" he said, adding that he believes the belt and road plan will be beneficial for both China and the other countries involved as it will facilitate efficient trade corridors being built.
Chen from the Chinese embassy in Dhaka declined to say how much Chinese loans has China promised to grant Bangladesh during Xi's visit.
Chen said Beijing and Bangladesh will sign an unidentified number of commercial contracts during the Belt and Road Forum, but no government-to-government loans agreements will be signed.
This article appeared in the South China Morning Post print edition as: Dhaka 'never will' ask China for more development loans