Vietnam
Get more with myNEWS
A personalised news feed of stories that matter to you
Learn more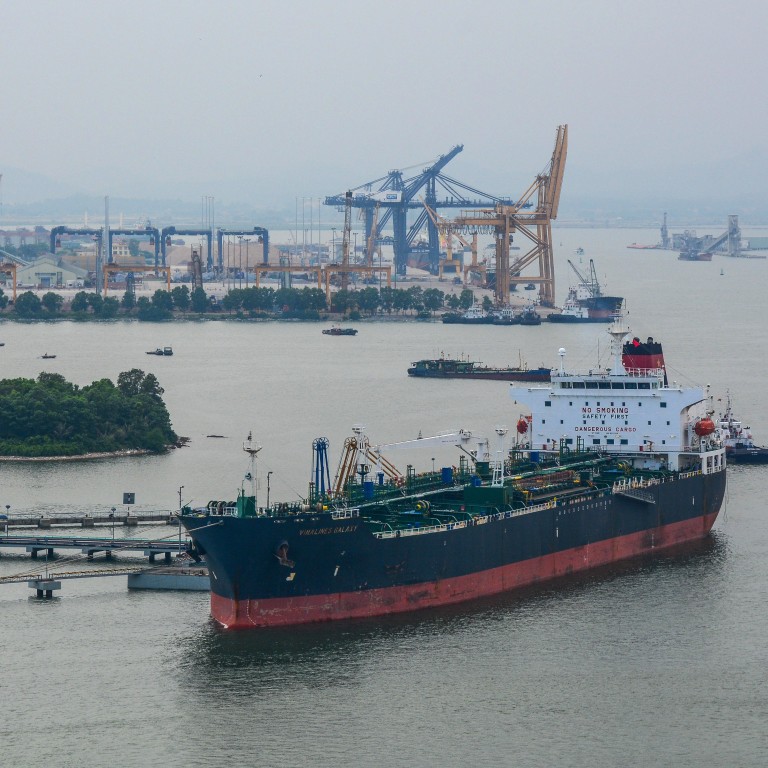 Analysis

|
How can Vietnam avoid becoming China's dirty industrial backyard?
The Asian giant is now the fifth biggest investor in Vietnam, but critics argue the benefits are unbalanced and Hanoi must tread carefully to avoid exploitation
Vietnam runs the risk of becoming China's 'technology landfill' if it does not select investment projects wisely
Vietnam has become awash with Chinese investment in the last decade as businesses from its northern neighbour spread their wings abroad in a push for new markets.
Capital inflows from mainland China, Hong Kong and Macau stood at US$700 million in 2011, but by last year had topped US$2.4 billion.
Proponents say the money has been invaluable in providing jobs and pulling up industrial, labour and regulatory standards. But critics argue Chinese projects exploit cheap labour and minerals, while polluting the environment and landing the locals in debt.
Either way, China looks there to stay. The Asian giant is now the fifth biggest investor in Vietnam behind Japan, South Korea and Singapore, and the sectors attracting cash are increasingly varied.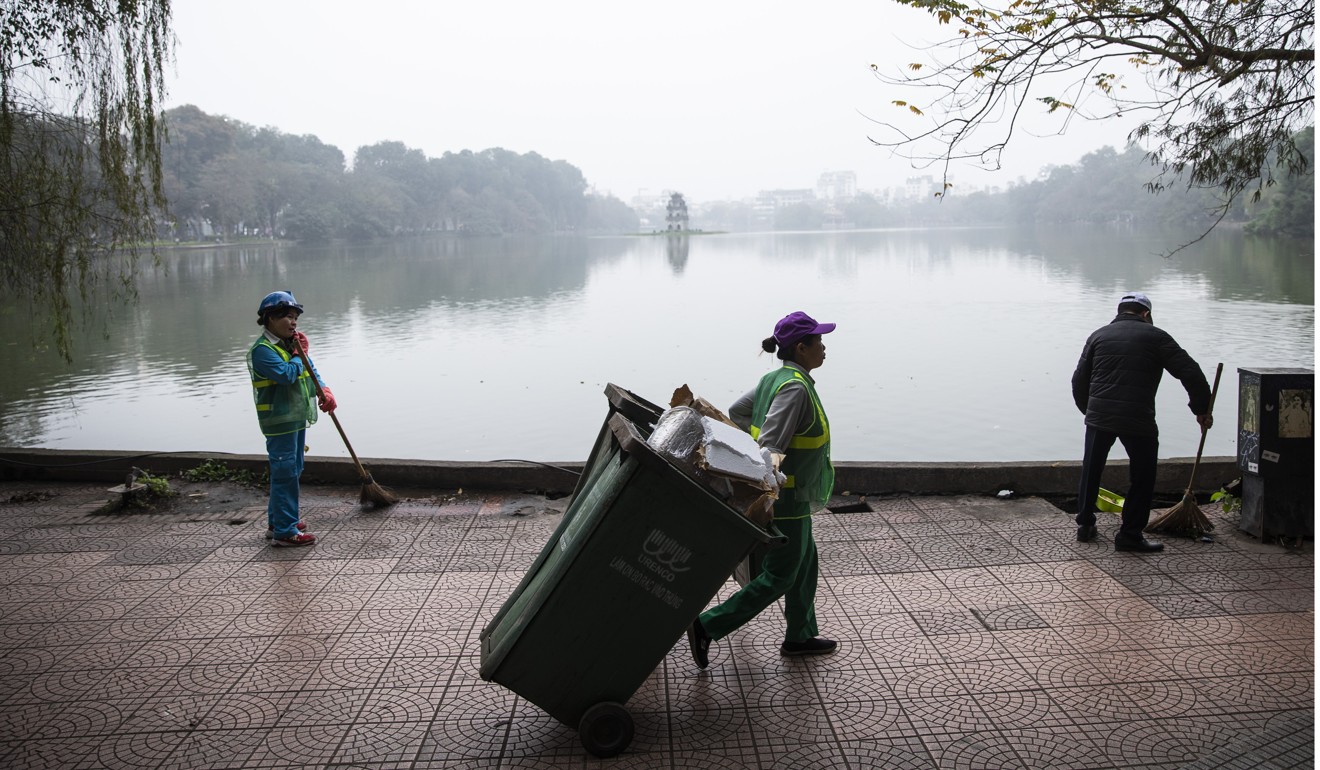 However, experts say Vietnam will need further regulatory reforms, better education and a push to move up the value chain to make future investments pay off and limit the environmental impact of low-cost manufacturing.
Cheap labour has traditionally been the pull at a time when labour costs in China rise. A Vietnamese worker costs on average between US$300 and US$350, about half the figure to the north. Foreign firms have brought more advanced technologies and management models, and have helped promote Vietnamese exports, 70 per cent of which are produced by overseas enterprises. They have also helped pull up standards at government ministries and agencies.
Foreign direct investment (FDI) has made a huge contribution to job creation and training. Direct employment in the sector stood at 330,000 workers in 1995 but had hit 3.6 million by 2017, and another five to six million people are indirectly employed. Chinese investments have also encouraged other countries to follow with projects of their own.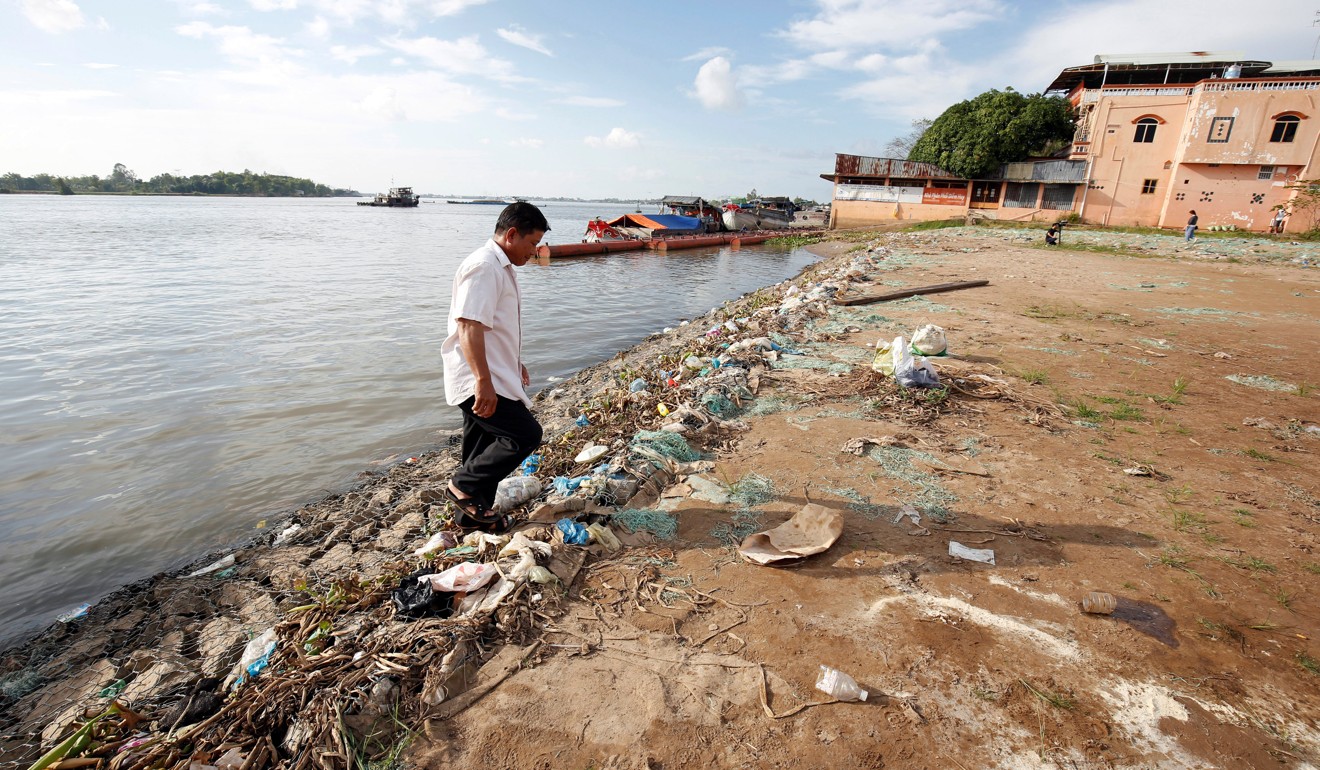 A chief target has been e-commerce, seen as a major source of growth owing to Vietnam's relatively young population. Between 2016 and 2018, the two most developed e-commerce sites, Lazada and Tiki, both received large investments from China. Alibaba Group, which owns the South China Morning Post, injected US$2 billion into Lazada, and was planning more. In January 2018, China's JD.com confirmed an investment of US$44 million in Tiki.
For China, investing in Vietnam is an opportunity to integrate economically with the world. Whereas in the past the country was mainly a beneficiary of inward investment, the direction is shifting as China seeks new sources of growth abroad through programmes such as its ambitious Belt and Road Initiative, a global trade strategy based on the ancient Silk Road trading route. Projects in Vietnam under the belt and road plan include a highway linking the southern provinces of China with Hanoi and northern ports, as well as upgrades or construction of new ports.
Some of these infrastructure projects have targeted Vietnam's border provinces left behind in the rush to modernise, such as Lao Cai, Lang Son, Cao Bang and Lai Chau.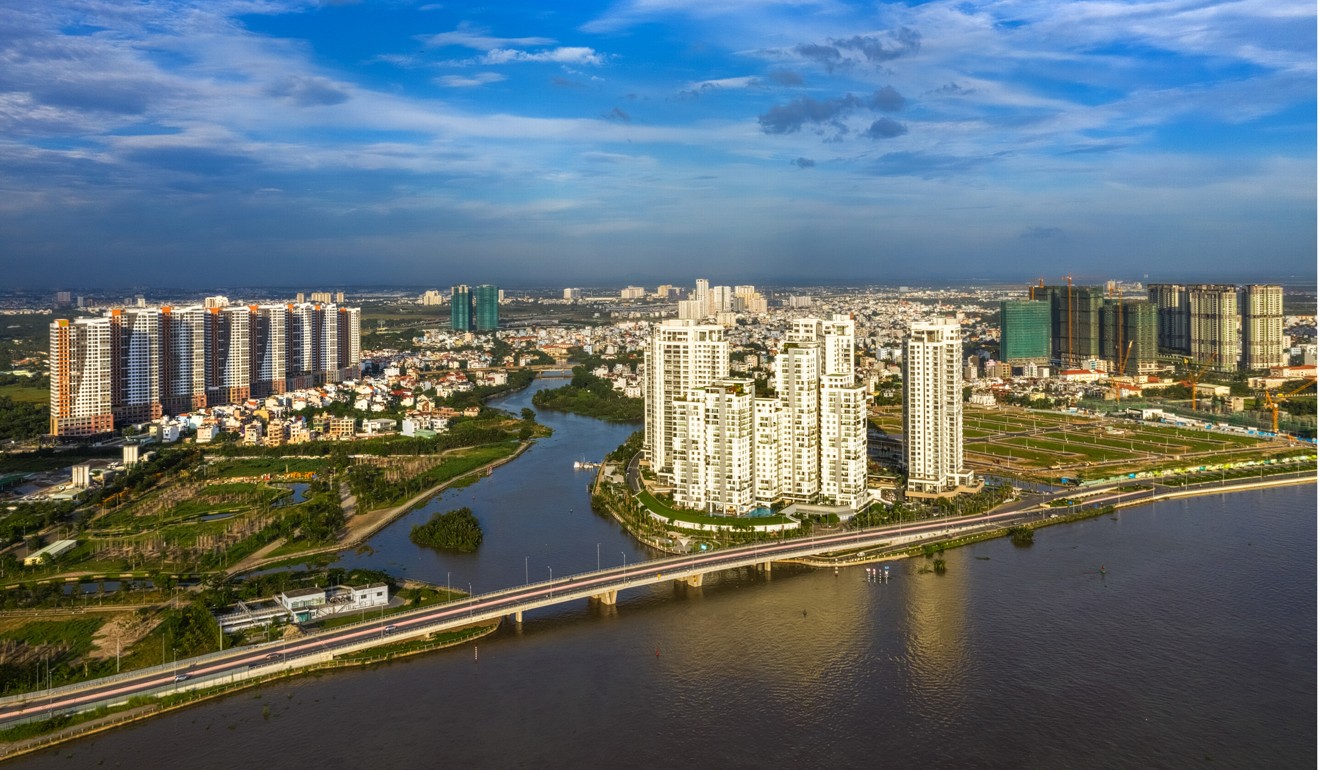 But the benefits for Vietnam have also had a more intangible side. The export-oriented nature of Chinese FDI has boosted the country by providing a convenient route for Made-in-Vietnam products to reach the world, boosting the country's industrial image. The exports have also helped promote the growth of related sectors such as hotels, tourism services, currency exchanges, and consultancies.
But relying on foreign cash to grow the economy is a double-edged sword, with the emphasis on exports exposing the country to unnecessary risks. Minister of Industry and Trade Tran Tuan Anh has said overreliance is "an unstable element because the production and export of FDI enterprises depends a lot on regional and global supply chains".
And then there is the pollution. Like China before it, Vietnam has imported a whole host of dirty industries such as textiles, footwear, thermal power and mining. In 2016 Hung Nghiep Formosa Ha Tinh Pte Limited accepted responsibility for widespread damage to marine life brought by the discharge of industrial waste into the seas around four provinces in central parts of the country, a disaster which raised concerns about the environmental toll of Chinese FDI projects. Many businesses use little or outdated technology. Vietnam thus runs the risk of becoming China's "technology landfill" if it does not select projects wisely.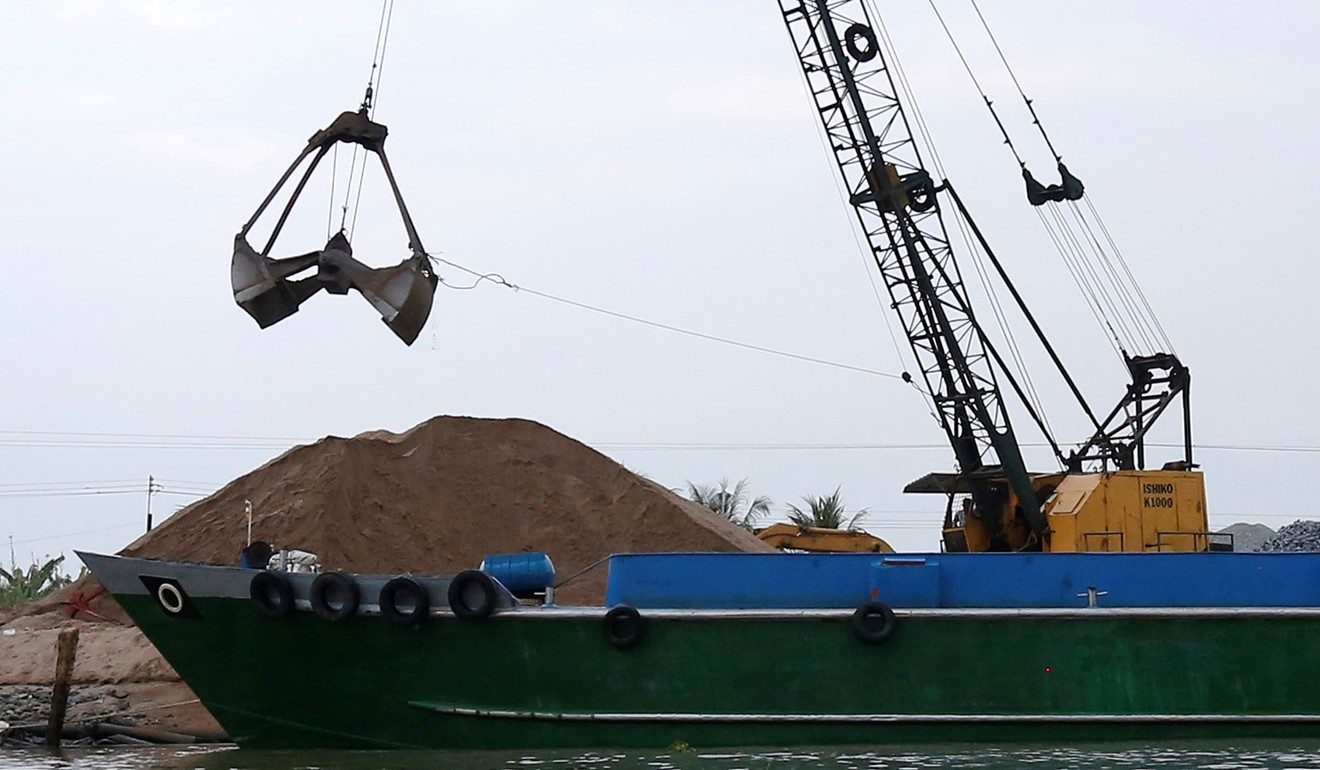 The machinery and equipment brought in can often be produced domestically, but the massive imports of cheap consumer goods have made it difficult for some domestic industries to survive. FDI projects using Chinese technology often cost double or three times similar ones relying on Japanese or European tech. This gap leads to misleading assessments of their effectiveness.
Transfer pricing is another drawback. It involves foreign enterprises overstating the value of their investments, which negatively impacts the host country as a result of tax losses, reduced profits, and unfair competition. A Vietnamese partner is often unable to assess the price of the modern technology and equipment used by a foreign firm, which tends to place a high value on its contribution and inflate the amount of capital it has injected into a joint venture. Foreign enterprises often find ways to increase advertising and promotional costs to reduce or eliminate profits, leaving little for the locals.
The Vietnam Chamber of Commerce and Industry and the United States Agency for International Development conducted a survey in 2014 which revealed 20 per cent of foreign enterprises had admitted to transfer pricing. Most cases have not been brought to court due to the weakness of Vietnam's legal framework and the sophistication of overseas firms in hiding the practice.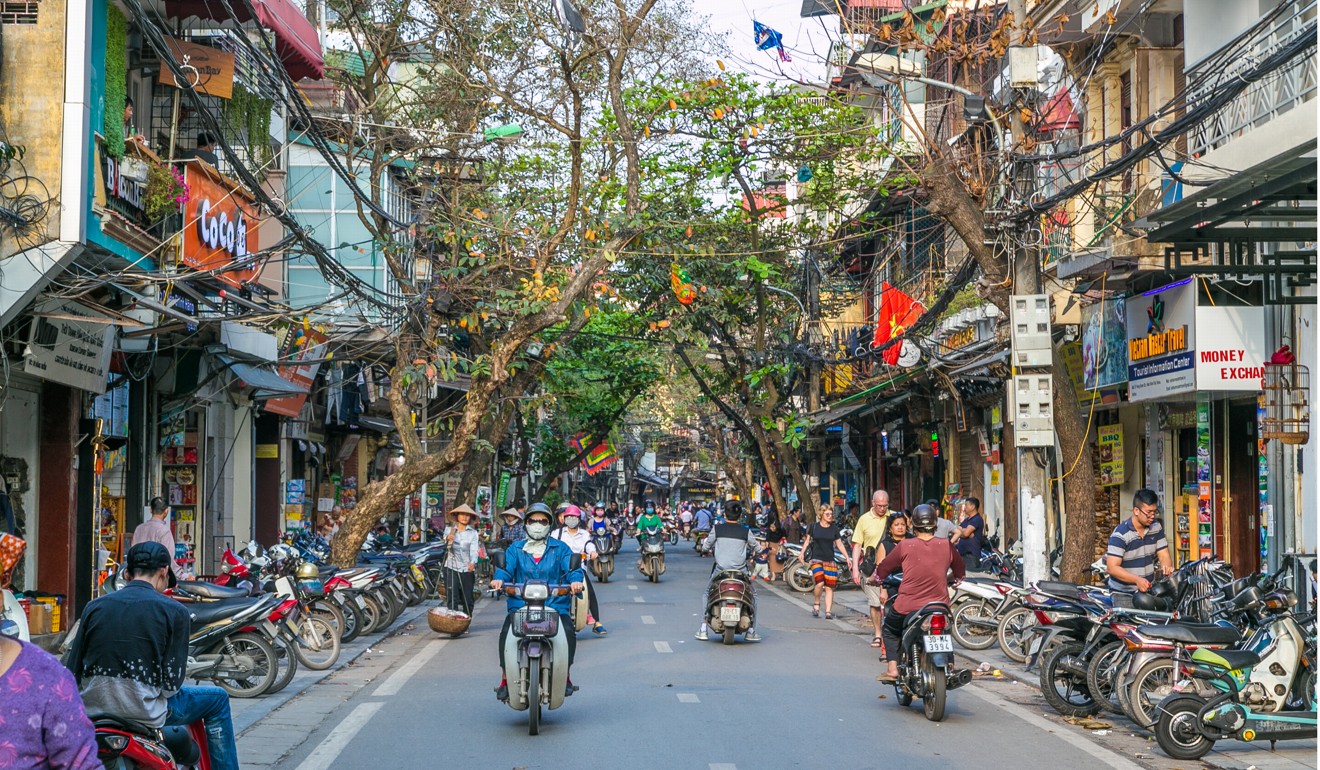 Many domestic partners are also forced into debt by interest payments on delayed projects. The Cat Linh-Ha Dong elevated urban railway in Hanoi saw its cost balloon to US$868 million – US$315 million more than estimated after almost eight years under construction. It was originally to open in November 2013, but is still yet to begin services. According to experts' calculations, each day of delay costs around 1.2 billion Vietnamese dong (US$52,000) in interest payments.
Navigating these pitfalls will require reform. Vietnam will need to continue improving its regulations and procedures. Useful lessons can be gleaned from Ho Chi Minh City – the most favoured destination for FDI in the nation. In 2016 and 2017, the city's total incoming investment was a staggering US$10 billion. Part of its success was due to its location, a positive record as the country's most economically vibrant city, and a stable socio-economic environment. The city has the infrastructure to facilitate foreign investment with its ports and airports. It also has favourable policies and procedures for investors. Decisions usually made by national authorities have been delegated to local departments, and administration for investment promotion activities streamlined.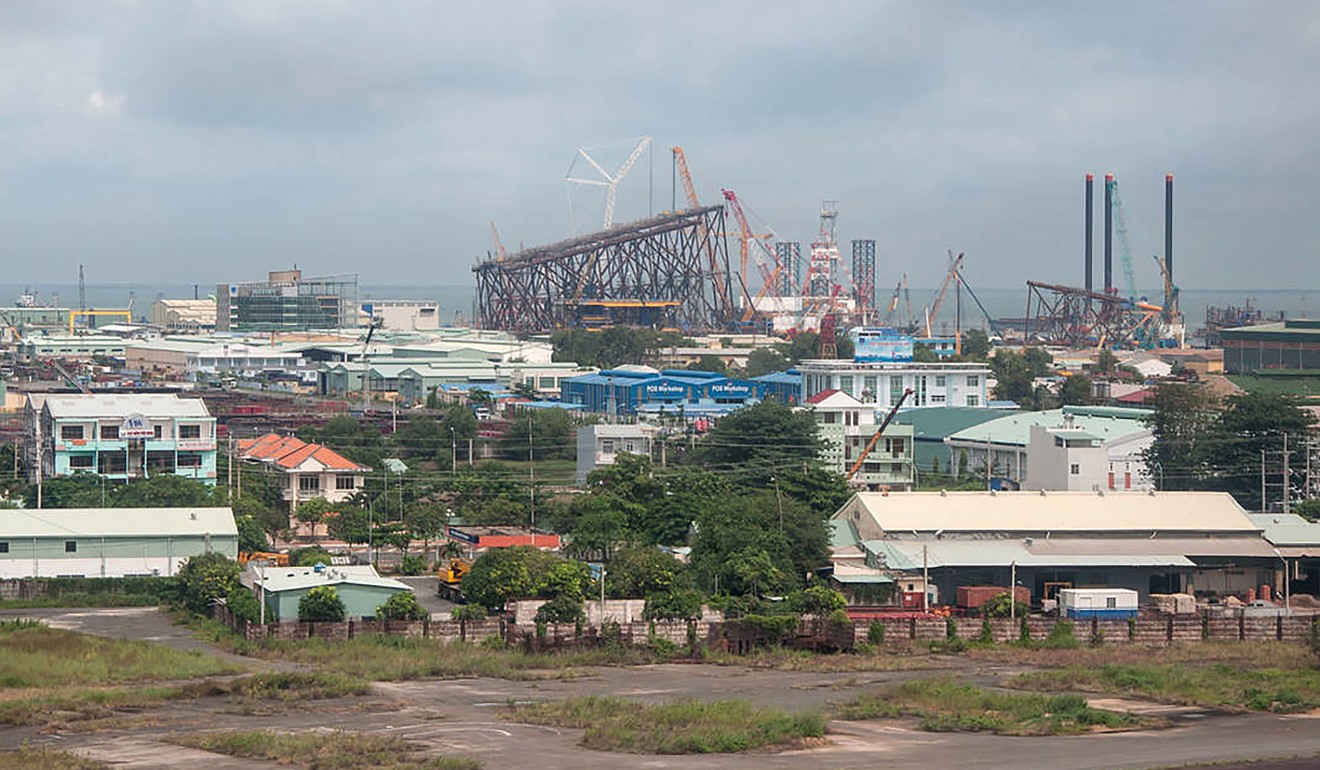 But legal reforms will also be key. Vietnam needs to draw up a law against transfer pricing and narrow the gap in tax incentives between foreign and domestic firms to level the playing field. Local tax authorities should be empowered to better monitor overseas companies and their compliance with the law. A database on taxes should be set up to monitor any changes in their income and revenue flows. For those that flout the law, appropriate sanctions should be meted out, such as reducing the duration of their preferential rates or even raising levies.
And Vietnam will need to move up the value chain. It must find ways of attracting hi-tech industries, environmentally friendly firms, clean energy, as well as advanced medical equipment and health care services. China's FDI inflows have largely been concentrated in high-risk industries such as thermal power, steel, chemicals, and cement. These investments need to be screened because they require huge investment, large amounts of energy, and run the risk of polluting the nation. Chinese FDI has tended to take advantage of cheap labour and minerals while jacking up Vietnam's trade deficit and polluting the environment. Although its nature is now shifting from light industry and consumer sectors to a focus on processing and manufacturing, as well as the distribution of electricity, gas, water, and real estate, the two countries can do more to improve the quality of China's investments – for everyone's benefit.
Lam Thanh Ha is a senior lecturer at the Diplomatic Academy of Vietnam under the country's Ministry of Foreign Affairs. This article is based on ISEAS Perspective 2019/34 "Chinese FDI in Vietnam: Trends, Status and Challenges", published by the ISEAS-Yusof Ishak Institute in Singapore
This article appeared in the South China Morning Post print edition as: china money carries big risks for Vietnam