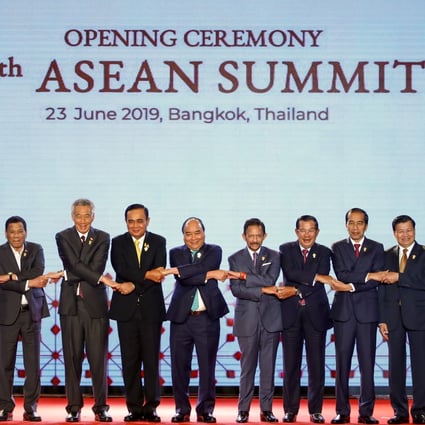 Asean leaders at the bloc's 34th summit in Bangkok last month. in June. Photo: EPA
Deal or no deal: is Asean's RCEP trade pact going the way of the TPP?
The Regional Comprehensive Economic Partnership is envisaged as spanning territories home to 3.5 billion people, with a GDP of US$22.6 trillion
But after seven years of negotiations, nothing concrete has emerged. Will the impasse finally be broken this year, as promised?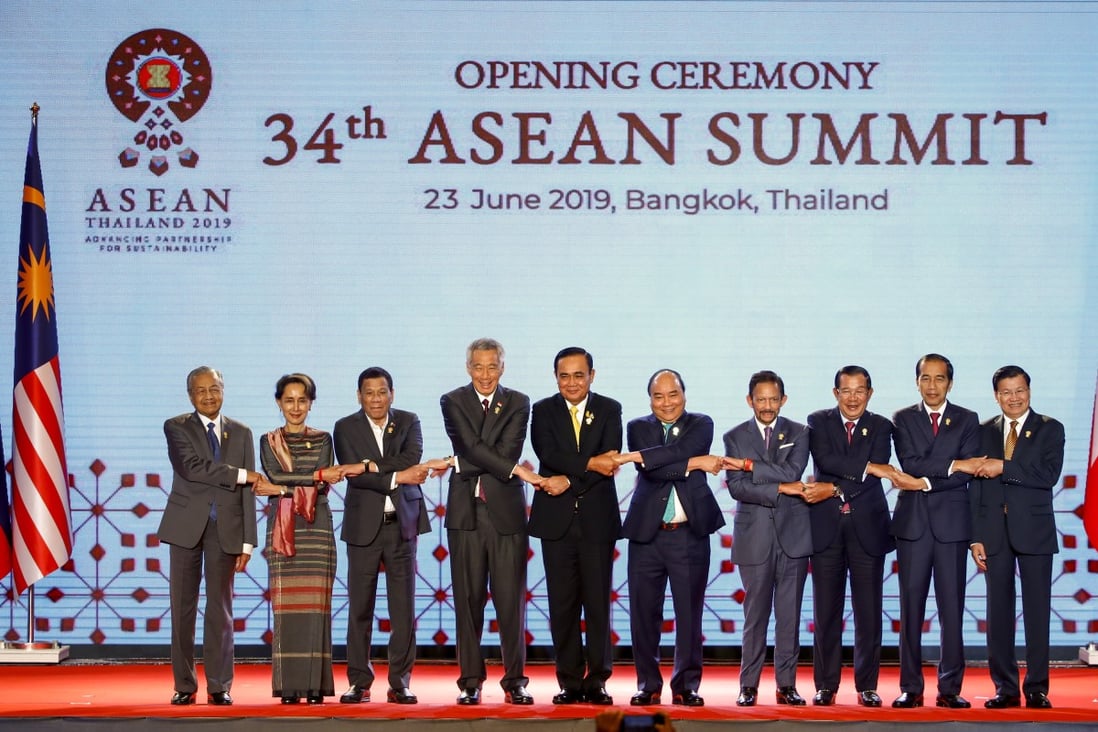 Asean leaders at the bloc's 34th summit in Bangkok last month. in June. Photo: EPA