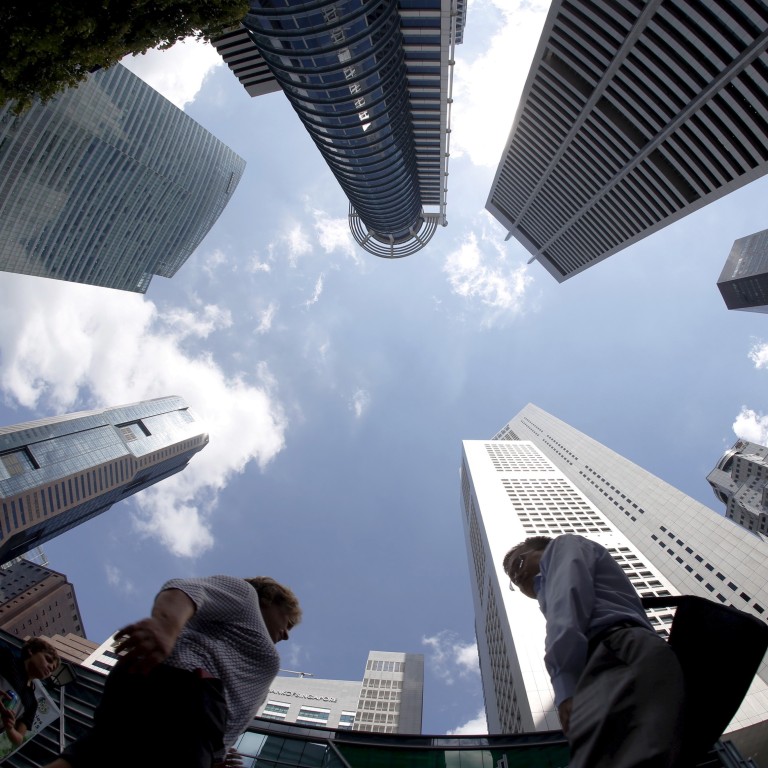 Singapore back in play as more Hongkongers consider migrating due to deepening political crisis
Of nine property agents and international schools polled in the city state, most said there had been a recent uptick in inquiries on home purchases
Hongkongers once 'thumbed their noses' at Singapore permanent residency, according to ex-civil servant Ngiam Tong Dow, but the city state is now an option
An increasing number of Hong Kong residents are looking to buy homes in
Singapore
and enrol their children in schools there, according to property agents and educators, amid the deepening political crisis over the city's now-suspended
extradition bill
.
Clarence Foo, associate deputy group director at real estate agency OrangeTee & Tie, said inquiries from Hong Kong residents had risen by about 30 to 40 per cent in the past two months.
"Singapore has all along been popular among Hongkongers because of [how close it is], but the recent protests definitely had an impact, either by moving forward their plans of relocating or giving them the reason to do so," said Foo, who currently has five clients from the city. They comprise families and singles, with the latter looking for "an alternative home or backup option for now".
At the ISS International School, which offers the International Baccalaureate curriculum, admission inquiries have risen 50 to 60 per cent in the past two months, compared with earlier this year, said the school's director for marketing communications and admissions Paul Adamberry.
Adamberry said six students from Hong Kong would join the school's 600-strong intake in August – a record high, and a significant increase on the average of one or two in previous academic years.
"These inquiries are made mostly by Western and Cantonese families in Hong Kong who are looking to relocate to Singapore for personal reasons … and they are exploring alternatives for their future," said Adamberry, who expected the number of Hong Kong students to climb further.
This Week in Asia spoke to nine property agents and international schools, and more than half pointed to a recent uptick in inquiries from Hong Kong residents, giving them the sense that more Hongkongers were considering starting a new life in the Lion City.
But the property-sector professionals were quick to point out that few of these inquiries had translated into direct sales for now.
Christine Sun, head of research and consultancy at OrangeTee & Tie, said only two homes marketed by her firm were bought by Hongkongers between January and May and none in June.
Last year, 13 sales transactions involved Hong Kong residents and the figure was 37 in 2017.
PUSH FACTORS
Political turmoil has rocked Hong Kong since last month, sparking clashes between police and protesters – and thugs and protesters last week – over an extradition bill that would have allowed the transfer of fugitives to jurisdictions with which the city has no extradition deal, including mainland
China
.
John Hu, founder and principal consultant of Hong Kong-based John Hu Migration Consulting, said general migration inquiries had doubled in the last two months and his business had improved by 40 per cent.
Gavin She, property consultancy Savills' Hong Kong director, also noted a spike in Hongkongers asking about Singapore property.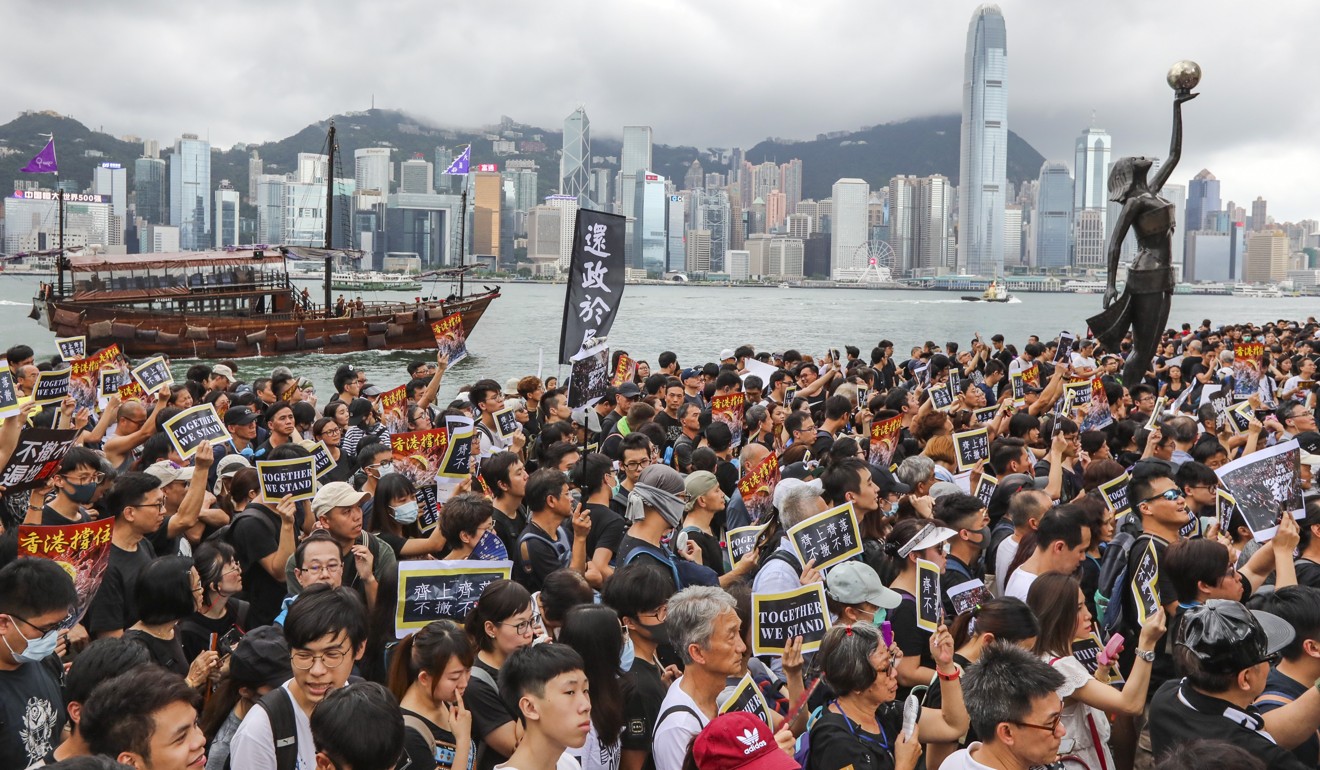 "I believe some people have started opening accounts in private banks in Singapore but I have not seen a huge amount of real estate transactions yet as the foreign-buyer stamp duty in Singapore is relatively high," explained She, who added that immigration policies in Singapore were "very strict".
Foreign buyers in Singapore must pay an additional tax of 20 per cent of their property's purchase price or market value. Singapore tycoon Oei Hong Leong, speaking to
This Week in Asia
on another matter earlier this week
, said he had heard talk that foreign buyers were getting more active in the Singapore property market.
"I have heard of late there has been greater interest by wealthy Hong Kong businessmen in buying Singapore property and when they do that … they are also looking for permanent residency," he said.
Chandran V.R., managing director of property firm Cosmopolitan Real Estate, said prospective buyers from Hong Kong felt Singapore was more spacious and its homes offered more value for money.
His clients – mostly families with one or two children – often came with a budget of between S$5 million and S$20 million (US$3.7 million to US$14.7 million), and opted for listings in prime residential areas such as Singapore's shopping district, Orchard Road.
The latest government figures show Singapore's private home prices are on the rise, but even for those with smaller budgets and despite the additional buyers' stamp duty, homes there are still more affordable than in Hong Kong.
A 2018 report by property site 99.co revealed that a buyer with S$2 million could afford a 1,000 sq ft flat at Cairnhill Circle, located near Orchard. But the same amount could only buy a 448 sq ft flat in Hong Kong's Kennedy Town.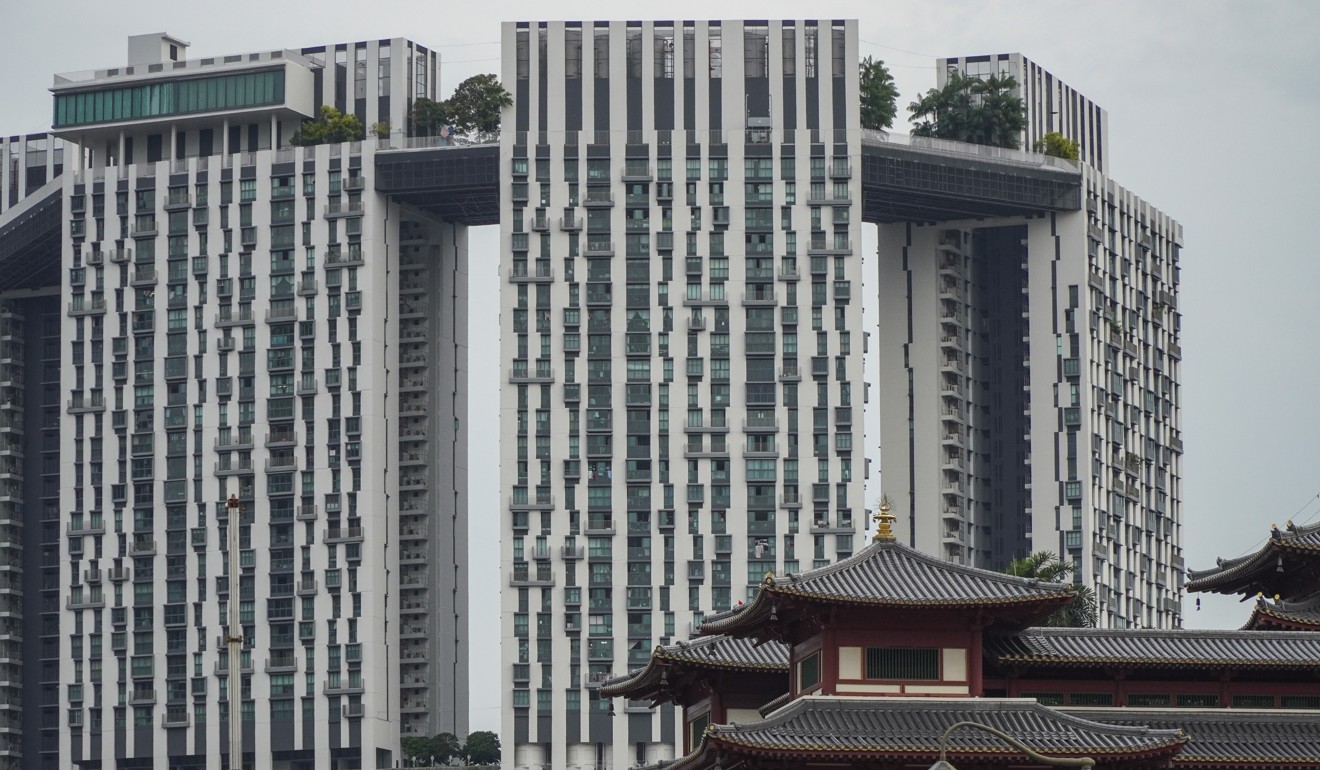 Added Chandran: "There is also a strong sense of safety and security due to the tight rule of law, and there is more stability here."
Other factors such as the low crime rate and absence of natural disasters were a draw for George Chan, a Hongkonger who relocated to Singapore last year with his wife and their two-year-old son.
"Growing up in a more cosmopolitan environment would help [my son] be better equipped for the future that will be more and more globalised," added 38-year-old Chan, who works in the finance industry. "The recent chaos also reaffirmed my decision."
A HISTORY OF MIGRATION
While many Hongkongers descended from families that emigrated from mainland China, the city's residents themselves are also known for being emigrants.
From the 1980s, emigration increased, fuelled by alarm at the
Tiananmen Square crackdown
in 1989, when troops fired on student-led pro-democracy protesters, and Hong Kong's impending return from British to Chinese rule in 1997.
A report by
The Atlantic
in 1991 quoted former Hong Kong chief executive
Donald Tsang Yam-kuen
as saying that about 20,000 Hongkongers had left the city each year in the 1980s, rising to 40,000 in 1989 and then 62,000 in 1990.
Many of them went to Canada, where 241,095 Hong Kong-born residents lived in 1996. Canadian census data points to the possibility that thousands of Hongkongers who obtained Canadian citizenship did eventually return to Hong Kong, but researchers suggest there is a new trend of them heading back West, as they feel stifled by Beijing's tightening hold over the city.
Singapore did try to capitalise on the outflow of Hongkongers, with founding prime minister
Lee Kuan Yew
addressing the issue in his 1989 National Day Rally speech.
Lee said the bid to attract foreign talent was "for the sake of Singapore's economy, society and politics" and promised it "would not disadvantage any Singaporean climbing the social ladder".
Singapore then introduced the landed permanent residence (PR) scheme for people from Hong Kong just before 1997, wrote former civil servant Ngiam Tong Dow in his book A Mandarin and the Making of Public Policy: Reflections .
He wrote: "Other than those with criminal records, at that time, any Hong Kong family could literally obtain PR status on arrival at Changi Airport. Even then, many thumbed their noses at us."
He said the "few" Hongkongers who accepted residency bought public sector flats then sold them on the resale market for a capital gain once prices rose. Most eventually gave up their permanent residency.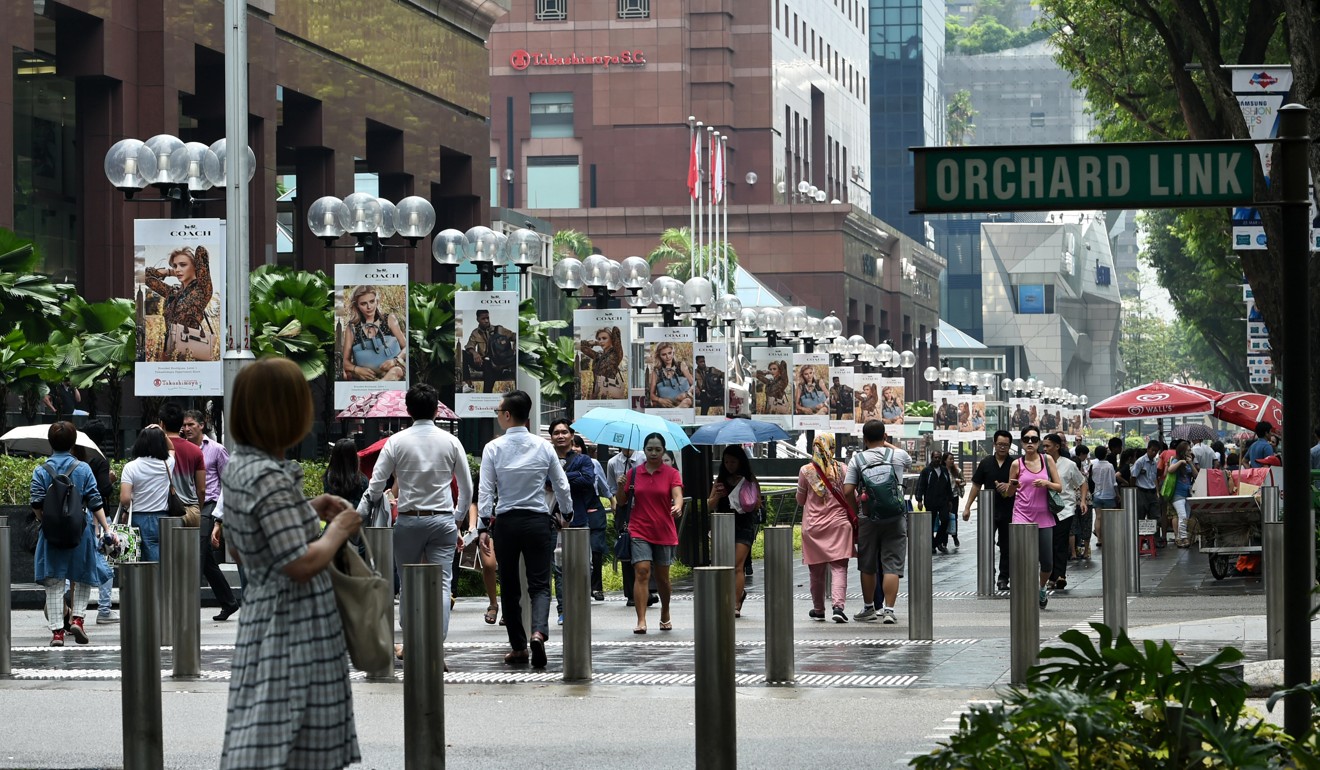 While Singapore has yet to be a top choice for Hongkongers looking to relocate, the head of property consultant Knight Frank Singapore, Tay Kah Poh, said: "It's likely that investors could just pick up assets in a destination country as an insurance policy first, and as a diversification ploy."
The executive director added: "Only if the domestic situation becomes untenable will they take a flight out."
Knight Frank sold four properties in Singapore to Hongkongers in May and two last month.
Foo of OrangeTee & Tie agreed that Hongkongers would assess the situation at home before making a big move, so it made sense for there to be a time gap between the rise in interest and actual sales.
"Properties are big-ticket items," said Christine Li, head of research for Southeast Asia at real estate services firm Cushman and Wakefield. "Transactions will take time to materialise." ■