Malaysia
Get more with myNEWS
A personalised news feed of stories that matter to you
Learn more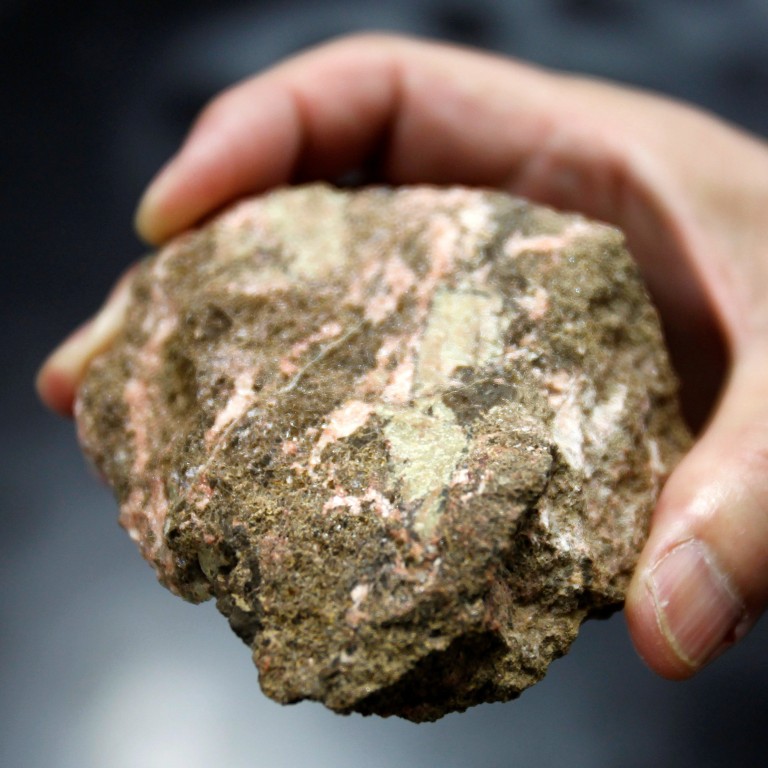 Australian rare earths miner Lynas looks set for green light in Malaysia after months of doubt
Prime Minister Mahathir Mohamad says licence for Kuantan plant, which is critical to countering China's grip on global supply, is dependent on finding solution for radioactive waste
However, economic pressures mean the project is expected to proceed despite protests by environmentalists
After months of uncertainty, the Malaysian refinery of
rare earths
mining company Lynas looks set to have its operating licence renewed despite vehement pushback from lawmakers and activists – but the move is contingent on the Australian firm coming out with an effective waste disposal plan.
Prime Minister
Mahathir Mohamad
on Thursday said the permit, which must be reissued by September 2 if the company is to continue work, would only be granted on the condition that "Lynas has a plan".
"We are waiting for them to tell us how they will do that, whether they have found a place where they can deposit the waste," Mahathir said.
The Malaysian government's decision on the miner is being keenly watched because of questions surrounding the sustainability of the global rare earth supply following speculation that these elements could become the next bargaining chip in the
US-China trade war
.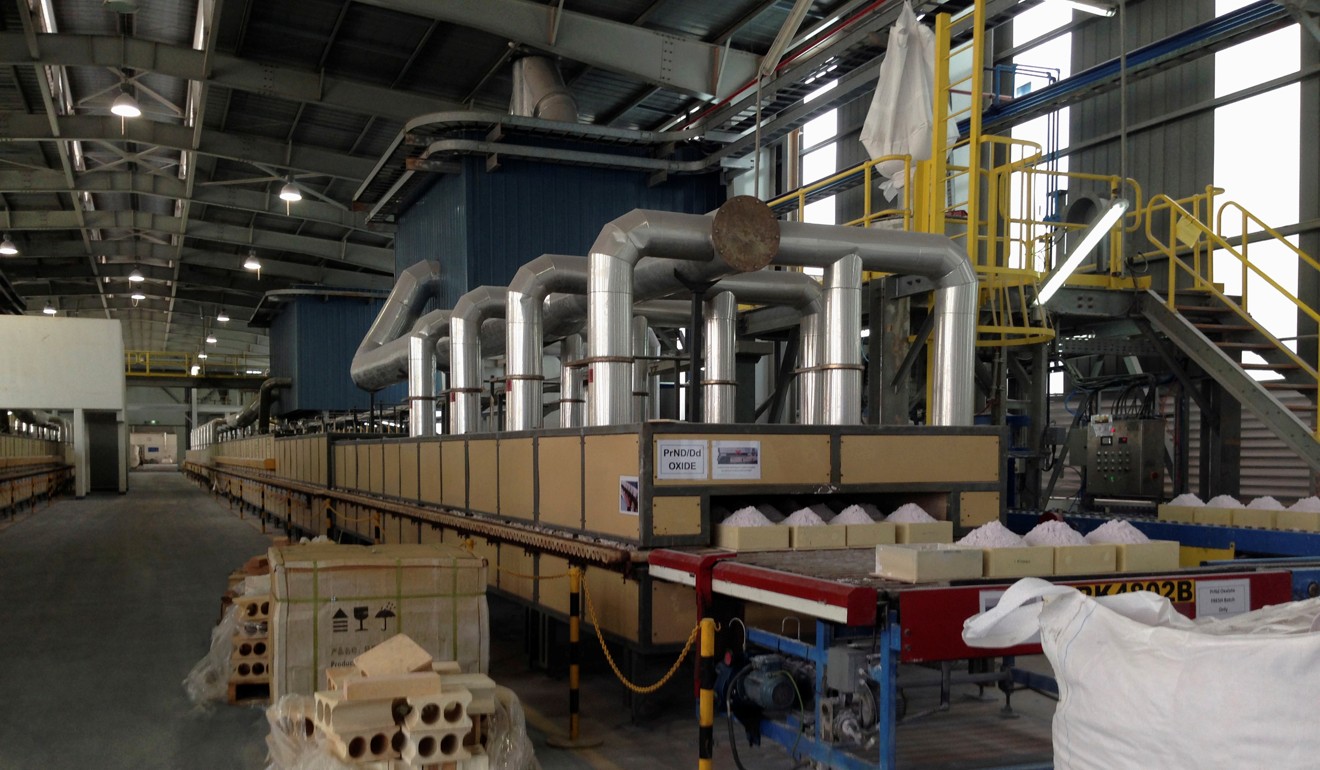 Lynas is responsible for producing about 13 per cent of a material used in high-strength magnets that are vital to the motors in electric vehicles, wind power generators and consumer electronics.
More importantly, notes Ryan Castilloux, managing director of rare earth and battery metals consultancy Adamas Intelligence, Lynas' production is part of the world's "only alternative permanent magnet supply chain to
China
's", giving it global strategic importance.
Lynas did not respond to requests for comment, although industry experts say it is imperative the miner be able to continue operations in order to scupper China's position as the world's primary producer of rare earths. The precious elements are used in the manufacturing of a slew of hi-tech products from smartphones to military weaponry.
However, even if Lynas is allowed to continue it will "take years to reconfigure the supply chains – if it can be achieved at all," says Chris Berry, founder of strategic metals advisory firm House Mountain Partners.
And while a definitive resolution may not have an immediate effect on global supply, it will serve to remove any uncertainty surrounding operations because Lynas is, says Berry, a "truly strategic company".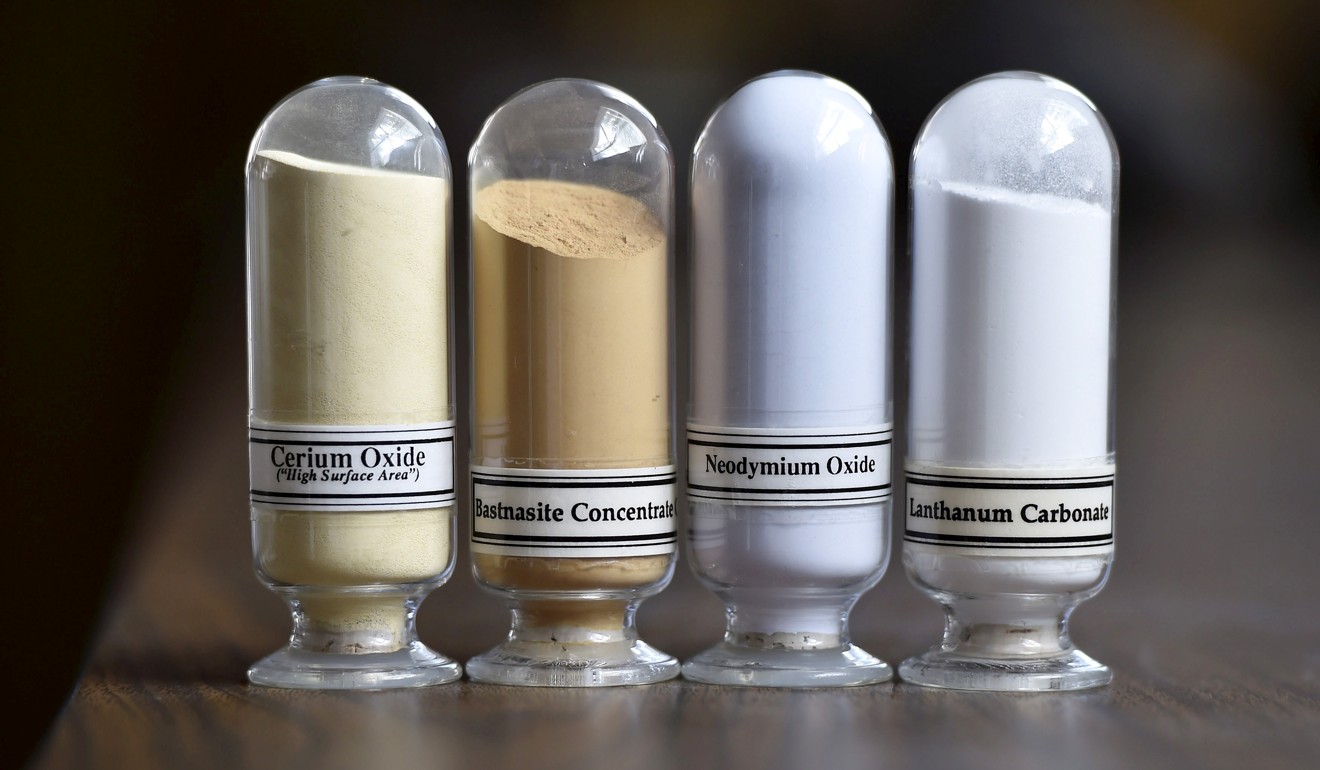 The firm's importance stems from the fact it offers customers the opportunity to source rare earth products outside of China, which currently produces about 90 per cent of world supply.
It is expected the government will make a decision by mid-August, with insiders claiming the project will proceed because the potential economic rewards are too large to ignore. Entrepreneurial development minister Mohd Redzuan Yusof told investors at a business forum earlier this month that the industry could bring in up to US$33 billion over the next decade.
Last December, the new Pakatan Harapan government discovered that the US$800 million rare earths processing plant in Kuantan, Pahang, had a stockpile of hundreds of thousands of tonnes of waste.
It demanded the miner come up with a plan to dispose of the low-level radioactive residue, with environmental activists suggesting Lynas send it back to Western
Australia
, where the rare earth ore is mined, or stow it on an uninhabited island. Nearly 90 NGOs have signed a petition demanding Malaysia discontinue the project.
Lynas CEO Amanda Lacaze in May said the firm had put forth two suggestions – processing and reusing the waste as a soil enhancer, and building a permanent disposal facility (PDF) – a solution rare earths expert Berry says could be executed "in 12 to 18 months" once capital is raised and permits obtained.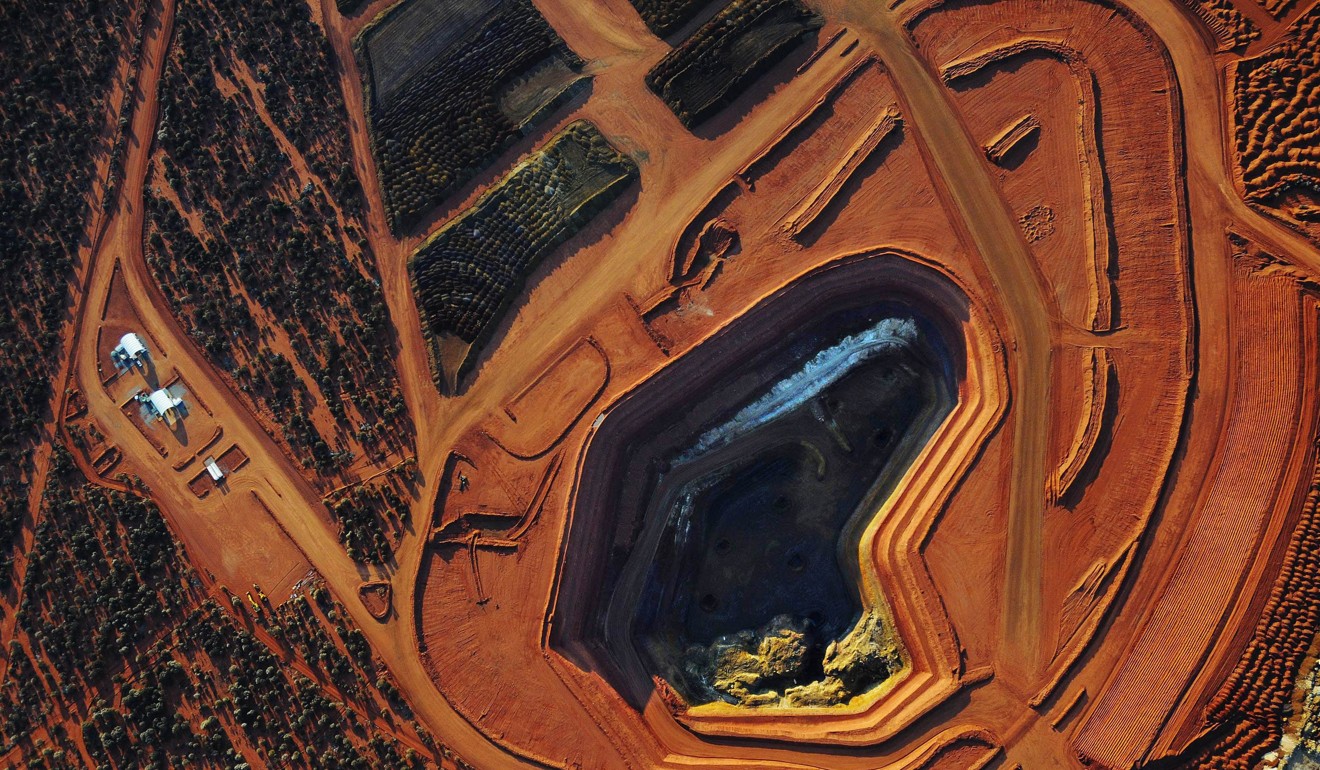 The Western Australian government says it will not accept any "processed residuals" from anywhere in the world, while in Malaysia, leaders remain divided. Some ministers have promoted the potential economic gains stemming from the miner's investment, but others remain steadfastly opposed.
Energy, science, technology, environment and
climate change
minister Yeo Bee Yin – who Lynas has threatened with legal action – has insisted the onus is on the miner to "quickly solve the problem".
Member of parliament Fuziah Salleh, who represents the Kuantan constituency where the plant is located, previously told the South China Morning Post that Lynas had to be held accountable for its waste generation issues, while environmental activist turned MP Wong Tack has publicly urged the government to uphold its pre-election promise to maintain environmental sustainability rather than be controlled by "large corporations and crony capitalists".
With all the attention on Malaysia, says David Merriman, manager of battery and electric vehicle materials at metal and mineral consultancy Roskill, any PDF constructed would "likely be fairly robust with regards to environmental impact".
If Lynas were to not have its licence renewed, it would cause "a significant shock" to the rare earth supply chain, likely resulting in a spike in prices and a move back to Chinese suppliers in the short term.
"It would also create a very negative image for companies looking to invest in Malaysia, which itself is looking at opportunities to develop hi-tech industries domestically," Merriman said.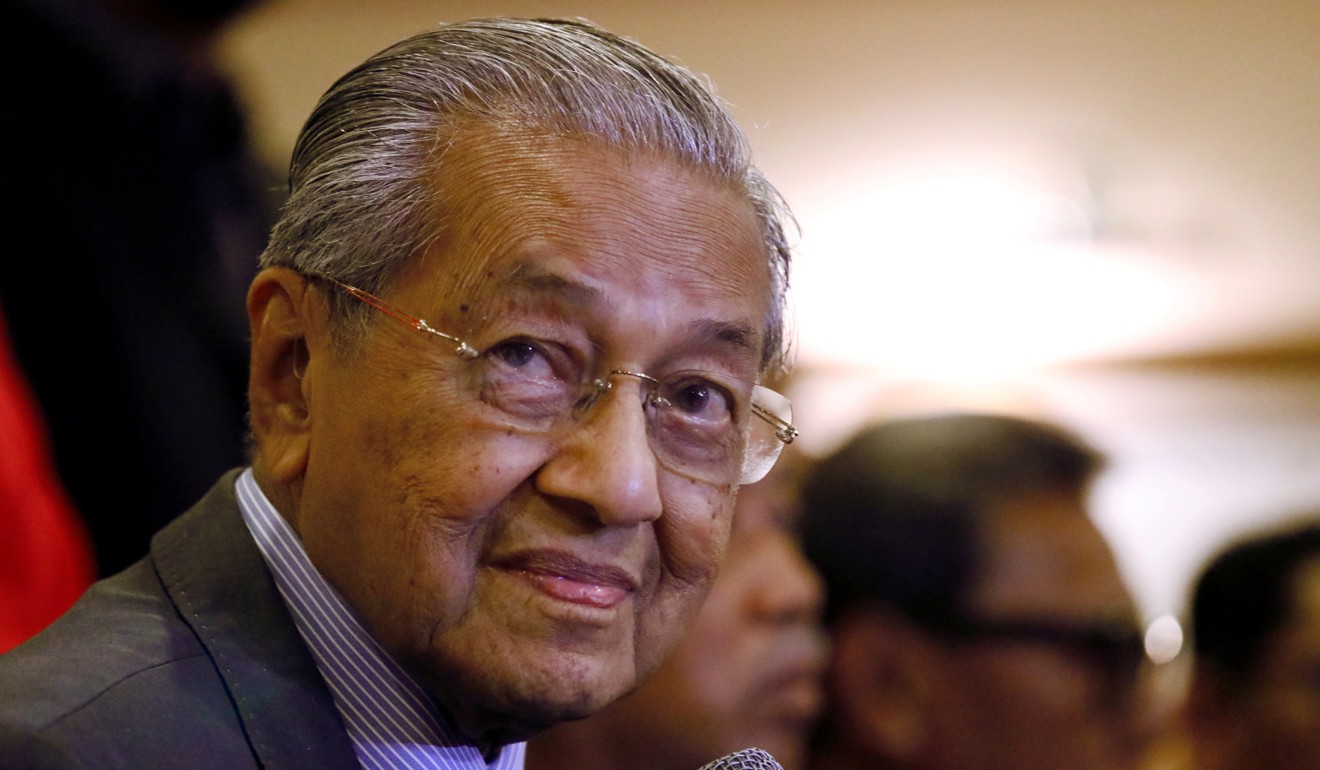 Citing the International Atomic Energy Agency's classification scheme for radioactive waste, experts say Lynas' residue is classified as "very low-level waste" that does not require a high level of containment and isolation, and can be stored in "landfill-type facilities".
But even with these reassurances, environmental watchdogs continue to push back against the foreign miner in a country that had an unpleasant brush with radioactive materials in the 1980s, when a rare extraction plant in a northern state saw illegal waste dump sites with dangerously high radiation levels.
Losing the Malaysian processing plant – the "crown jewel" of its operations – would not be tenable for Lynas, Castilloux says.
"In Australia, Lynas produces a mineral concentrate that is worth approximately US$2 per kilogram. In Malaysia, it produces a basket of market-ready rare earth oxides worth 10 times that amount," he says. "The Malaysian plant is critical to Lynas' economic viability and its ability to compete with China on the global market."
But for Tan Bun Teet, head of environmental action group Save Malaysia, Stop Lynas, the solutions put forth by the miner are still not acceptable.
"Why can't they just leave the waste on an uninhabited island? Why take the risk with the Malaysian people? How can they guarantee this proposed PDF will be able to endure Malaysia's weather conditions?" he asked.
"This fertiliser plan – why not do it somewhere that isn't Malaysia to see if it's safe first. If it's so good for agriculture, show us the proof somewhere else first, then we will see how."
This article appeared in the South China Morning Post print edition as: Rare earths firm looks set to win permit