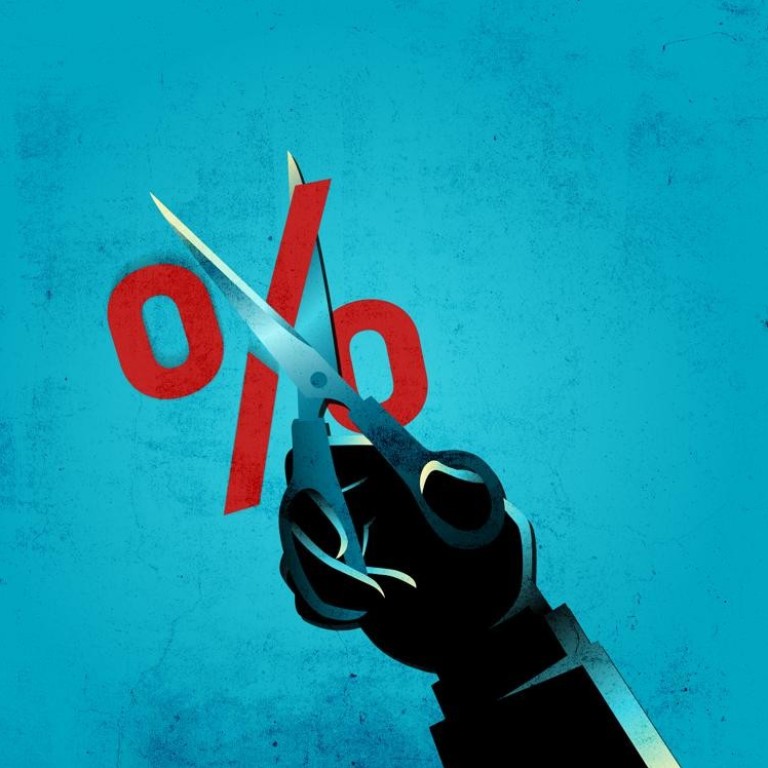 The Fed fallacy: why Asia follows US interest rate cut at its own risk
If regional central banks follow the US Fed in slashing lending rates, going too far, too soon could leave them dangerously exposed
Economists say better options, like fiscal stimulus and structural reform, are being overlooked, as is the real drag on growth – Trump's trade war on China
Should it be just the world's central bankers who are doing all the heavy lifting to stave off the supposedly impending global recession?
In Asia, economic observers say this is a question monetary policy tsars should consider thoroughly as a number of regional central banks get ready for a fresh round of interest rate cuts on the back of the US Federal Reserve's latest slashing of its benchmark rate – the second such cut in less than three months.
While ultra-low interest rates have hoards of supporters in the financial world, the naysayers want central bankers in emerging Asia to emphasise to political leaders that fiscal stimulus and structural reform are just as important, if not more so, to boost flagging GDPs.
More critically, analysts say central bankers considering further easing measures should recognise that the biggest drag on global growth – the
US-China trade war
– is a political matter that cannot be solved solely by monetary policy.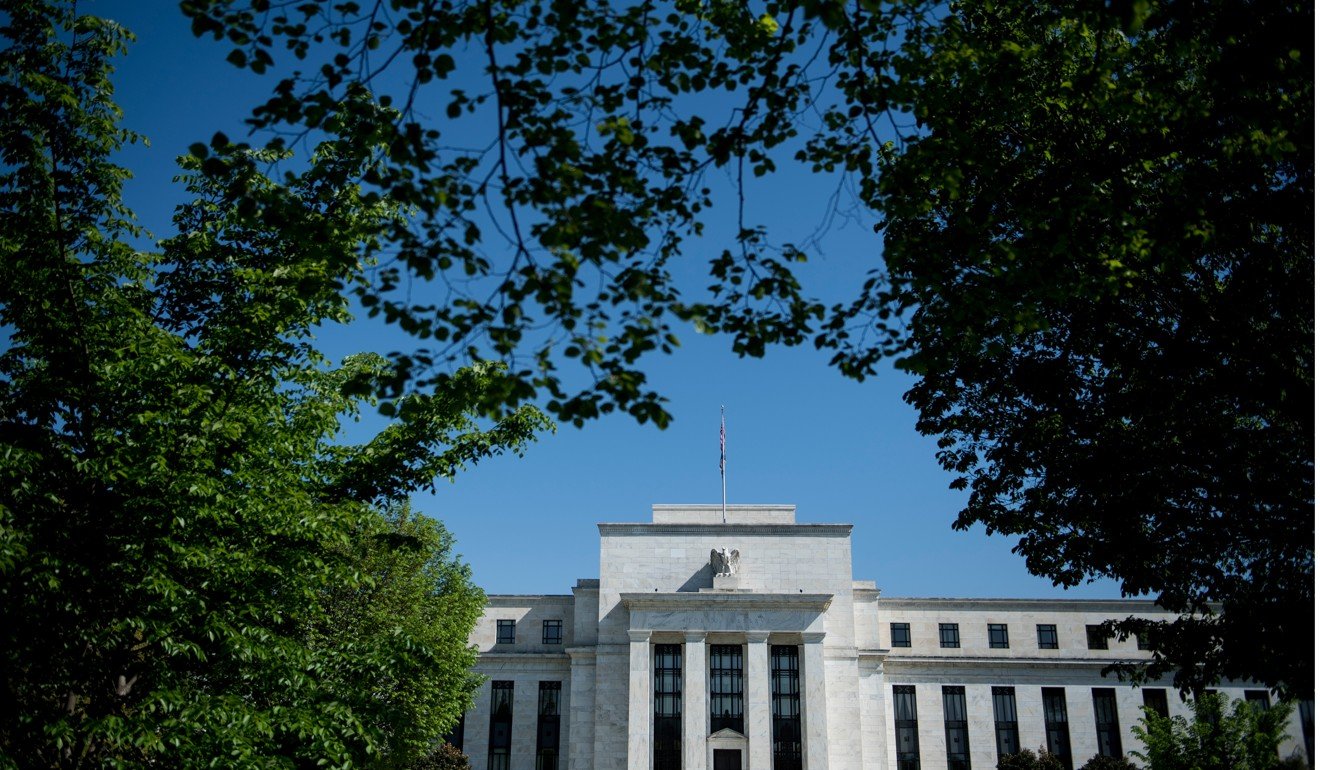 The world's biggest fund manager Blackrock Inc's Investment Institute in August said the effectiveness of monetary policy was "almost exhausted", with some US$17 trillion of bonds – around 30 per cent of total global bonds – now carrying negative yields.
The Fed's move underlines the sharp U-turn among the world's central banks to back off from plans last year to begin raising interest rates at a faster clip, having kept them at record-low levels since the
Global Financial Crisis
of 2007-2008.
Wednesday's rate cut, which brought the Fed's policy interest rate to a target range of 1.75 per cent to 2.0 per cent, follows a similar 25-basis point slashing in July. July's move marked the first time the US had cut interest rates in a decade, and followed four hikes last year.
In announcing the latest measures, the Fed chairman Jerome Powell said his organisation would do all it could to keep the US economy growing.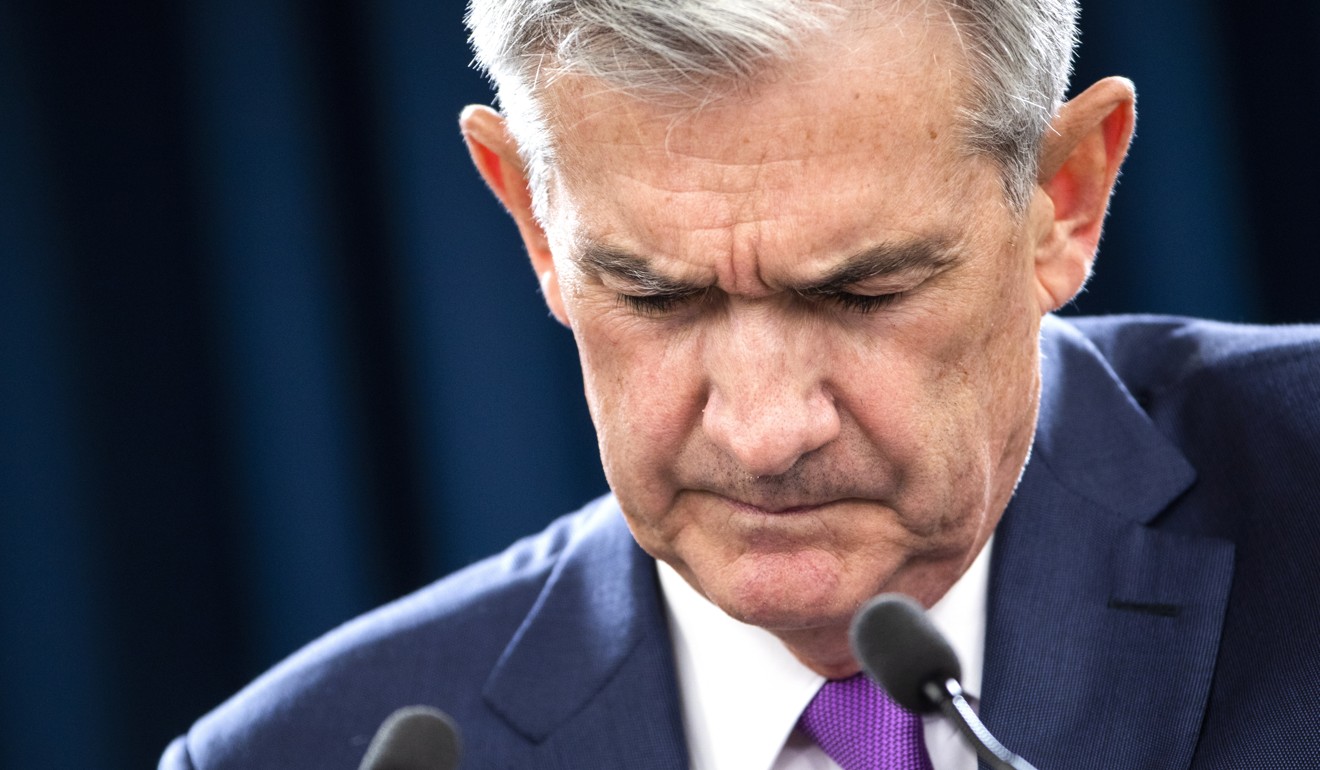 Following his announcement, Indonesia's central bank on Thursday unveiled its third rate cut of the year. Taiwan's central bank, which also convened on Thursday, left its policy rate unchanged.
Speaking on the sidelines of an investor conference in Singapore, the Philippines' central bank governor Benjamin Diokno on Friday said a third rate cut of the year might be announced next week.
The Thai and New Zealand central banks will also convene next week – with rate cuts seen as a possibility by both monetary authorities.
Singapore's central bank is expected to ease its monetary policy during its October review.
"Emerging-market central banks in general have more scope to cut rates, given the dramatic shift in monetary policy in the US and the euro zone, and the significantly weaker growth environment," said Nicholas Spiro, partner at London-based Lauressa Advisory.
He said that with US monetary policy mired in uncertainty, Asian central banks were likely to wait for Fed moves rather than pre-empt them.
Powell faced the most internal dissent in his rate-setting committee since he took charge in February 2018, with three people disagreeing with the 25 basis point cut.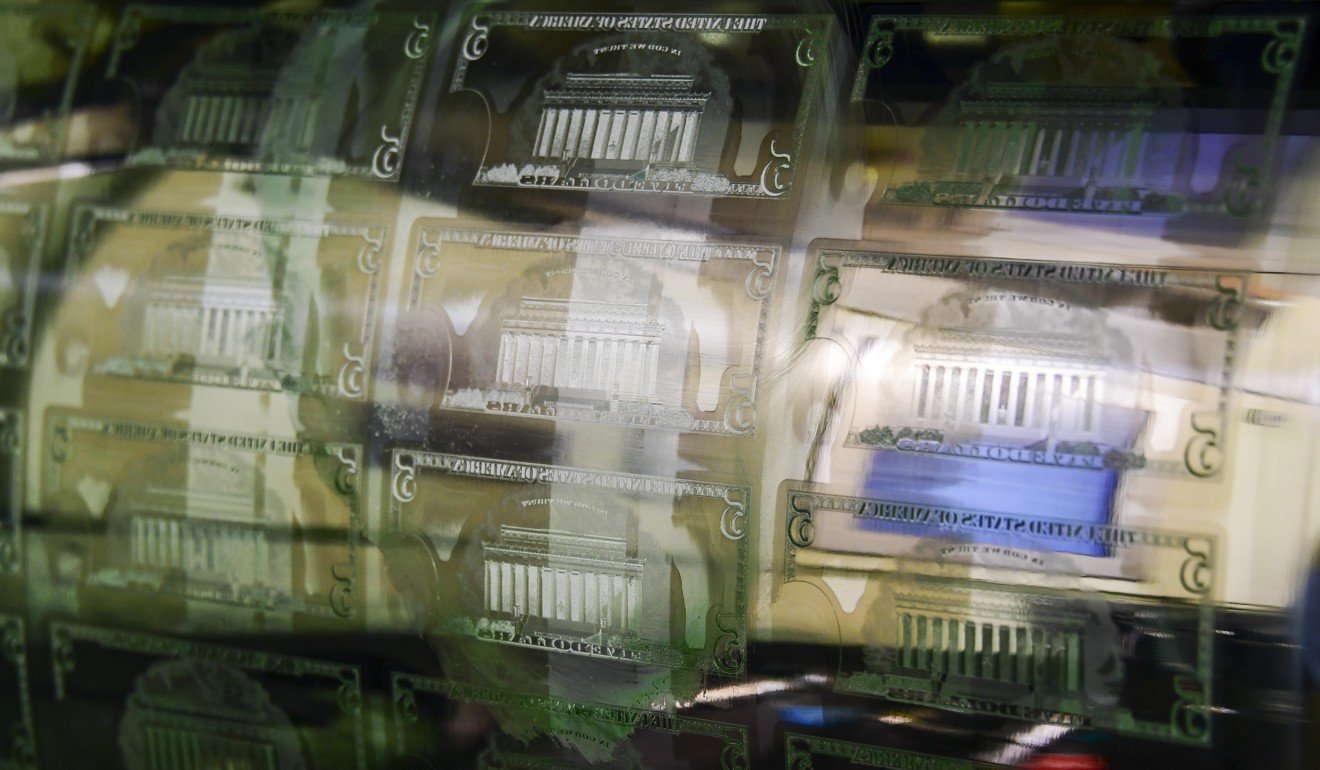 In normal circumstances, the fresh cycle of monetary accommodation, especially in the current climate – the International Monetary Fund has slashed its global growth forecast thrice in the past 12 months – would encounter little dissent.
The conventional wisdom is that when a central bank lowers its key interest rate, there is a wholesale decrease in the costs of all borrowing in the country.
This in theory should mean that consumers spend more – the cost of their mortgage and other loans decrease – investments rise, and there is more hiring as firms expand using cheap financing.
The world's central banks tend to take their cues on rate cuts from the Fed and, to a lesser extent, the European Central Bank (ECB) and the Bank of Japan (BOJ) – a triumvirate of central banks that between them have a huge influence on global exchange rates and capital flows.
Currently, however, the dissenters are asking whether easing measures are going to have any meaningful effect on propping up falling growth – which has slumped in no small part due to falling exports as the US-China trade war drags on.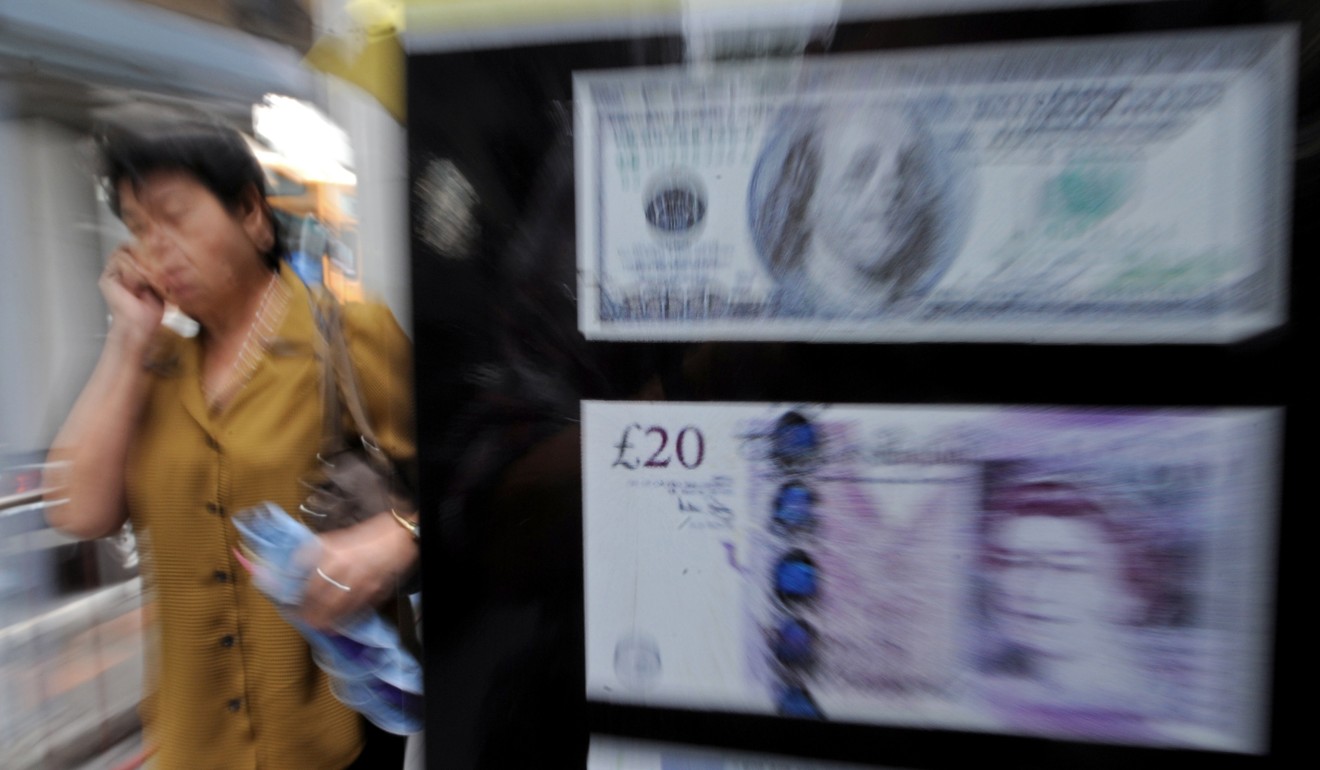 One major constraint is the fact that factories in the US and elsewhere are reportedly holding back on investments as part of a wait-and-see approach on the trade war.
That means the cheap financing that arises from the lower interest rates is redundant.
For Vivek Dehejia, an economics professor at Carleton University in Canada, the "proactive" and pre-emptive" rate cuts by central banks showcases how central bankers today have a sense of bravado that the "unconventional monetary policies" they wielded in the last decade to lift growth – printing money to buy government bonds and instituting ultra-low interest rates – will continue to work in perpetuity.
Invoking the thinking of the acclaimed former Indian central bank chief Raghuram Rajan, Dehejia said that "when central banks give the impression that they are the only show in town, they may well become the only game in town".
Dehejia said monetary easing led by the Fed and the ECB was a "currency war by a different means".
A zero-sum take on how global interest rates work posits that if one central bank's interest rate is higher than another – particularly an economic rival or a global powerhouse – the first country faces downside risks because its currency is stronger, and thus exports, inflation and overall growth are weakened.
This is a key reason why the Fed is usually a pace setter when it comes to interest rate moves.
With the Fed trailing the EU in announcing monetary easing this year, US President
Donald Trump
– who holds this zero-sum view – has assailed central bank chief Powell for not keeping pace with the ECB's ultra-easing measures.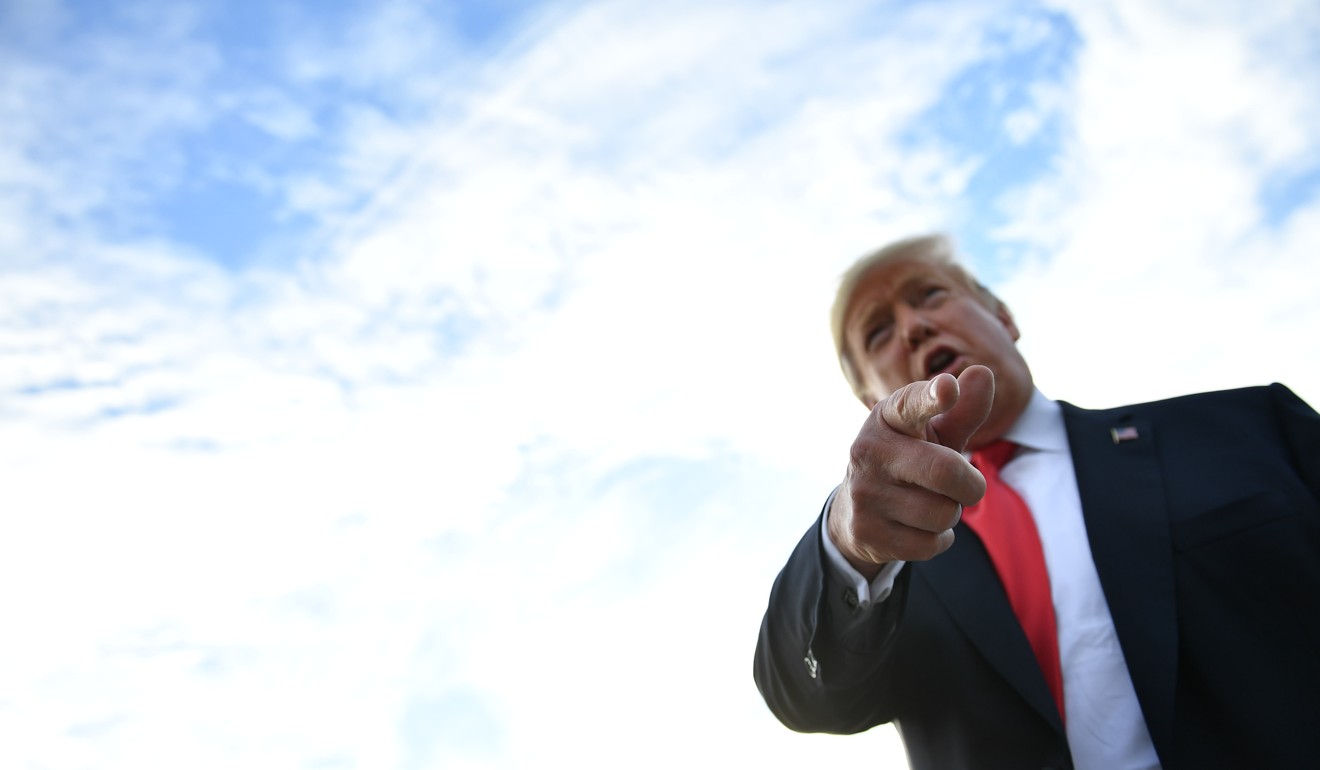 Following Wednesday's announcement, during which Powell chaired a press conference, Trump tweeted: "Jay Powell and the Federal Reserve fail again", and "No 'guts', no sense, no vision! A terrible communicator!".
The ECB last week cut its deposit rate by 10 basis points to minus 0.5 per cent, and restarted a massive new bond-buying programme that is supposed to have a similar effect as interest rate cuts.
Negative interest rates are a radical monetary policy tool in which banks have to pay a fee for parking cash with central banks above the required reserve ratio.
The measure, adopted by the likes of the ECB and BOJ, is seen as a way to further boost lending beyond zero-interest rate scenarios.
Dehejia said in the current climate there was a strong possibility the uncertainty triggered by the central banks' moves would cause money to flow back from emerging economies to the safe haven of US treasuries.
This would destabilise "global financial markets already hit by uncertainties around the unfolding US-China trade war".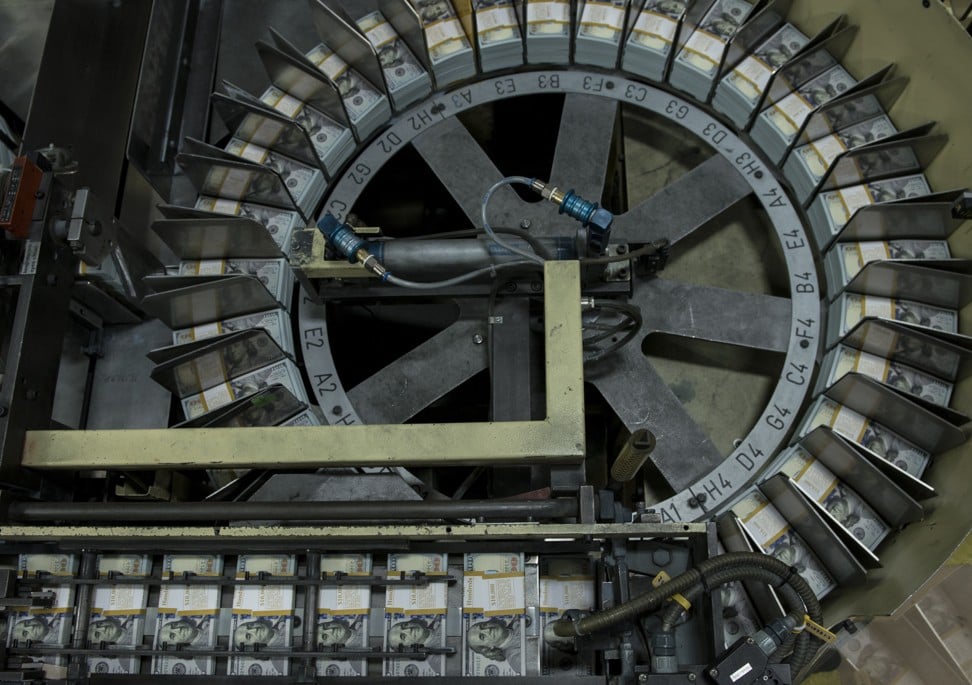 Song Seng Wun, an economist with CIMB Private Banking, was more sympathetic towards central bankers. The Singapore-based analyst, who watches market moves in Southeast Asia, said it could be argued that the current economic climate merited central banks taking on a heightened "growth mandate" on top of their primary role of ensuring price stability.
"Central bankers do what they have to do … when they see downward pressure on growth, and inflation coming in lower … that would be their mandate to say, yes, we are about supporting growth through monetary policy," said Song. He said Southeast Asian central banks had shown they were wielding this tool cautiously, knowing full well they needed to save their ammunition for the real crunch time.
Song and others pointed to the example of Bank Negara Malaysia, which held its overnight policy rate at 3 per cent last week.
Its growth projection for 2019 remains within the 4.3-4.8 per cent range, and people familiar with the central bank's thinking told This Week in Asia a further rate cut this year was a possibility, especially if the trade war intensified.
Ultra monetary policy doves such as the ECB's outgoing chief Mario Draghi are often criticised – recently he was lampooned by German media for being "Count Draghila" due to his plans to slash interest rates further into negative territory – but regional watchers say there are few similar personalities in Asia.
The Reserve Bank of New Zealand and the Reserve Bank of Australia are the only central banks in the Asia Pacific region which have had officials openly suggest they were ready to wield "unconventional tools", a euphemism for negative rates.
Song said that in the case of Japan – the only Asian country with negative rates – the measure had "not been of much use".
And Spiro, the London-based sovereign credit risk expert, said: "There is very little likelihood of the negative rate regime being replicated across the region, particularly since it has proved extremely controversial in
Japan
itself. The unintended and perverse effects of ultra-loose monetary policy in advanced economies are plain to see."
Natasha Hamilton-Hart, a professor at the University of Auckland and author of a book on the nexus between central banks, private bankers and governments in Southeast Asia, said that in Asia "central banks are not going to write off monetary policy because it is their tool, but I cannot think of statements coming from a regional central banker that suggest they view it as something that can raise growth in the current conditions".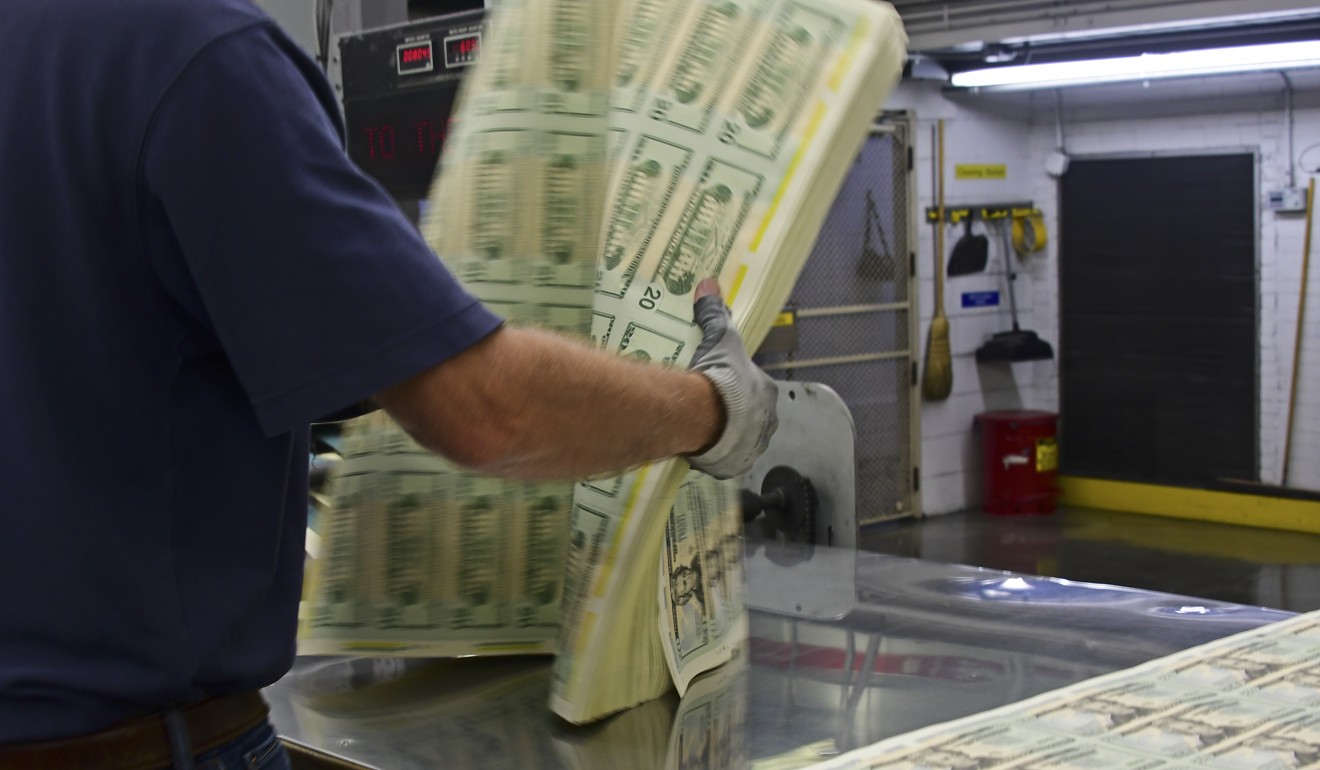 The Philippine central bank chief Diokno exemplified that level-headedness in comments on Friday.
"There's too much pressure on monetary policy," he told CNBC on the sidelines of the Milken Institute Asia Summit. "Monetary policy is not the only game in town. So each government should look at all the aspects like fiscal policies, what can they do at the moment, look at some structural reforms they can do."
As was the consensus among analysts who spoke to This Week in Asia, Diokno said it was Trump's trade war against China – not his monetary policy-setting peers – that posed the biggest problem to the global economy.
Song said regional governments needed to face the coming economic clouds instead of hoping that central banks will find a way out for them.
He said things could get "very dark quickly" if Trump implemented his full suite of tariffs on China, as these would involve virtually all Chinese imports worth some US$550 billion. Trump has threatened a December deadline.
Song said with private-sector spending down in most regional countries, it was imperative that there was a "complementary" fiscal policy accompanying cheap lending rates.
Thailand is one economy that has implemented such a measure, announcing a US$10 billion stimulus package in August.
Song said in the longer term, policymakers could ensure stable economic growth by taking on corruption and restructuring workforces to embrace technology. ■