Japan
Get more with myNEWS
A personalised news feed of stories that matter to you
Learn more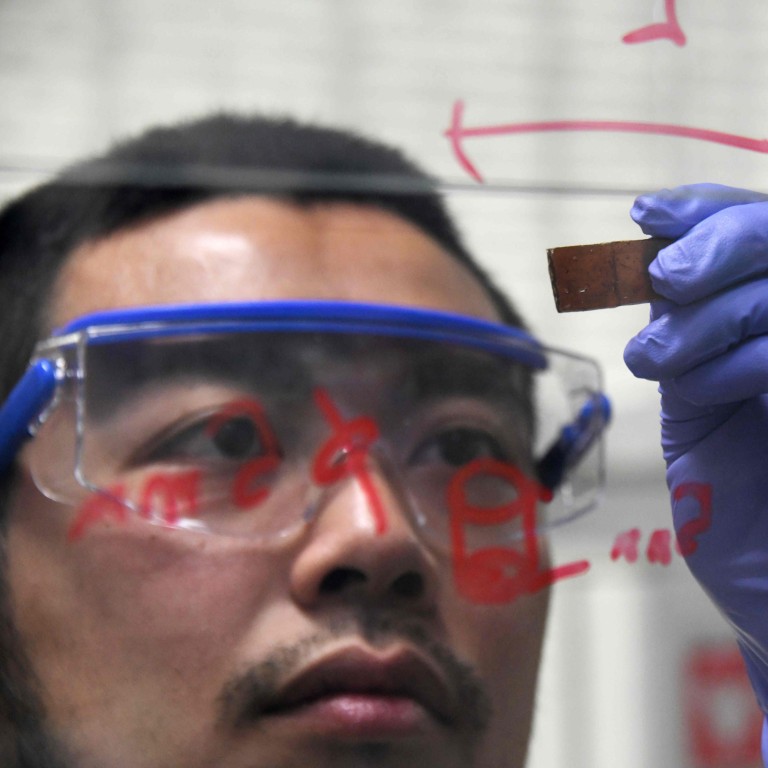 Why are Japan's universities lagging so far behind their international peers?
Despite Prime Minister Abe's plan to see 10 Japanese universities in the world's top 100, rankings have steadily slipped since 2013
Experts say the poor performance is the result of a lack of English-language innovation, university funding and internationalisation
In 2013, Japanese Prime Minister
Shinzo Abe
announced an initiative to elevate at least 10
Japanese universities
to among the top 100 higher learning institutions in the world within the next decade. With four years left to his deadline, the target is a long way from being met.
Despite Abe's education reforms, which included the creation of a 7.7 billion yen (US$982 million) fund for local universities, last month's release of the Times Higher Education (THE) World International University Rankings 2020 had some damning news. Just two Japanese universities are currently in the world's top 200, below the 2013 rankings, when there were five in that position.
The University of Tokyo came in 36th place this year, tying with King's College London and just behind the University of Hong Kong at No 35. Kyoto University ranked 65th, one place below South Korea's Seoul National University. For
Japan
's hundreds of public and private universities – there are a total of 604, according to a 2017 estimate – the low rankings have been a sore spot for years.
All five of the education experts to which the South China Morning Post spoke agreed Japan's low rankings result from a combined lack of English-language innovation, university funding and internationalisation.
THE's World University Rankings grade schools on five factors: teaching, or the learning environment; research, in terms of volume, income and reputation; citations; international outlook, for staff, students and research; and industry income. Each category is weighted differently and added up to produce a final score out of 100.
The citations category, calculated by the average number of times a university's published work is cited by international academics, makes up a substantial 30 per cent of the overall ranking.
In Japan, the vast majority of papers are still published in Japanese, which a minority of non-Japanese scholars can utilise, said Yasushi Matsunaga of Waseda University, a professor of research strategy who has written extensively on the source of the country's low rankings. He conducts his research in Japanese, but has had 12 research papers translated and published in English in his own effort to bridge the gap.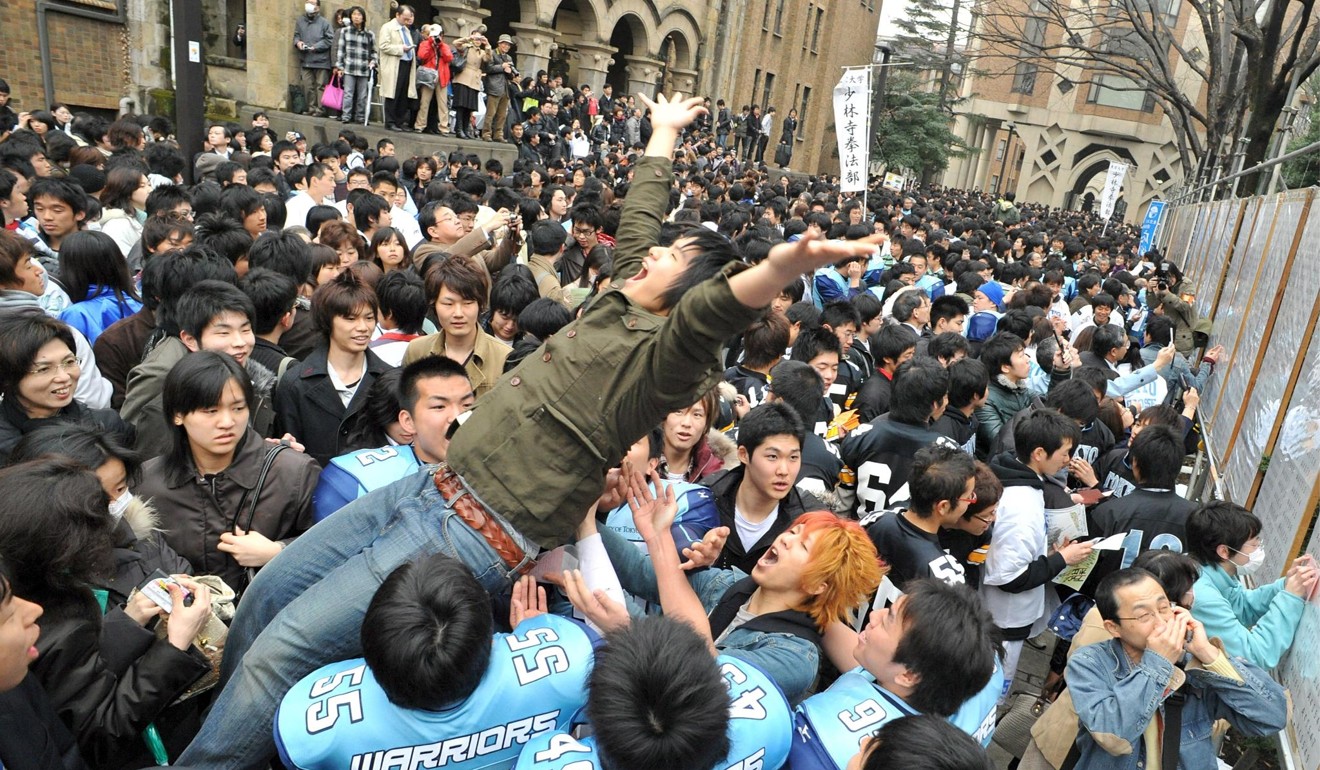 "In science fields like engineering, research is conducted in Japanese … this trend is also seen in the social sciences because research is evaluated in Japanese," he said.
THE chief knowledge officer Phil Baty said he had been asked to consider including other criteria, such as the number of successful alumni, or social inclusiveness based on the number of recipients of scholarships and grants. But he still believes more general criteria work best.
"We cannot see robust ways to ensure a fully inclusive list of influential people across business, arts, culture, government and the entire world," he said. "We regularly review ideas for metrics, but the challenge is to ensure any new data sets we draw upon are sufficiently robust, and appropriately comparable across multiple international systems."
Jeff Kingston, director of Asian studies at Temple University Japan, said while schools must increase their English-language research output, there was little motivation for scholars to do so. "There is no 'publish or perish' ethos,'" he said. "Once faculty are hired, tenure is automatic, so without sticks or carrots it's hard to incentivise them."
Further compounding the problem is the fact that research did not become a priority for Japanese schools until the late 1990s, says R. Hugo Horta, an assistant professor and education researcher at the University of Hong Kong. "The role of universities was until very recently one of acquisition and assimilation of knowledge produced elsewhere. Not one of creation," he said.
Japanese tech firms such as Softbank and Sony are the ones leading the nation's research and development, Kingston said. "These companies remain competitive and have direct incentive to do so, while universities are bureaucracies run by administrators who don't emphasise academic research," he said.
Another issue is a lack of public funding. In 2016, just 1.6 per cent of Japan's government expenditure was on tertiary education – one of the lowest among Organisation for Economic Cooperation and Development countries, which averaged 2.9 per cent overall.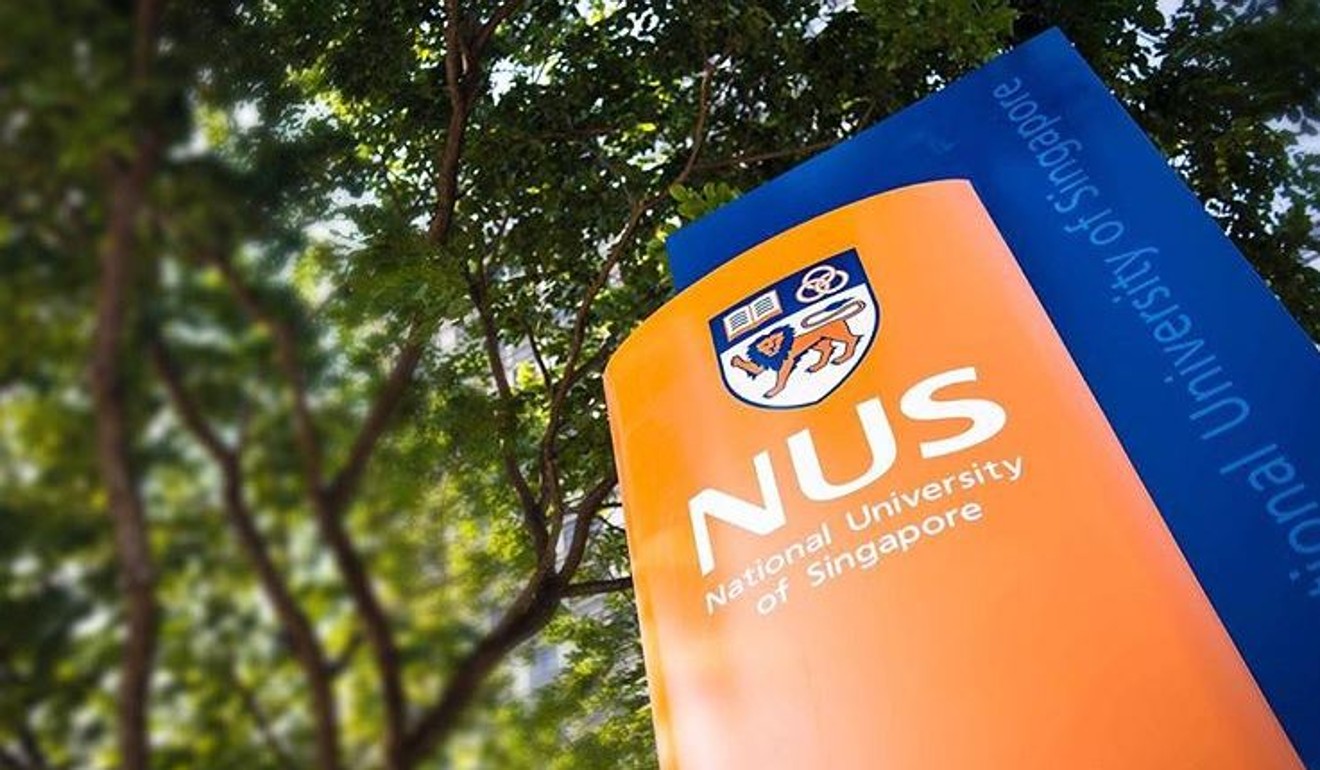 "The government invests so little in higher education, expecting them to climb rankings without helping them. It's just empty, political grandstanding typical of Abe," said Kingston, referencing Abe's "third arrow" economic growth strategy, which included the creation of the Super Global Universities programme for internationalising 37 higher education institutions by 2023 as well as the funding of scholarships for international students to study in Japan.
Japan's universities need more reforms before they can receive a rankings boost, according to The Japan Times, which suggested starting the school year in autumn instead of the spring, and attracting more foreign students through international partnerships with overseas universities.
Japanese universities also have lower scores on the THE rankings for their "international outlook" – a grade given out of 100 based on their proportions of international students, staff and global collaborations.
The University of Tokyo's international outlook score was 38.2, and Kyoto University's was 33.7, well below the likes of
Singapore's
Nanyang Technological University and National University of Singapore, which came in at 95.1 and 95.5 respectively.
Yuto Kitamura, an associate professor at the graduate school of education at the University of Tokyo, argues that Singaporean universities' international outlook scores are very high because the Southeast Asian nation is more multicultural than Japan. "It's also impossible that their schools consist only of Singaporeans," he said. "[This] cannot be applied to The University of Tokyo."
In Japan, 1.05 million students graduated from high school in 2019, 54.7 per cent of whom entered university the same year. While the number of students continues to shrink – the nation is expecting a 30 per cent drop in 18-year-olds by 2040, according to a report by the Central Council for Education – experts say institutions have failed to fill empty seats by attracting international students.
Last year, 40 per cent of private universities and junior colleges in the country were unable to fill government-determined enrolment quotas for foreign and local students, according to a report by a government organisation called The Promotion and Mutual Aid Corporation for Private Schools of Japan.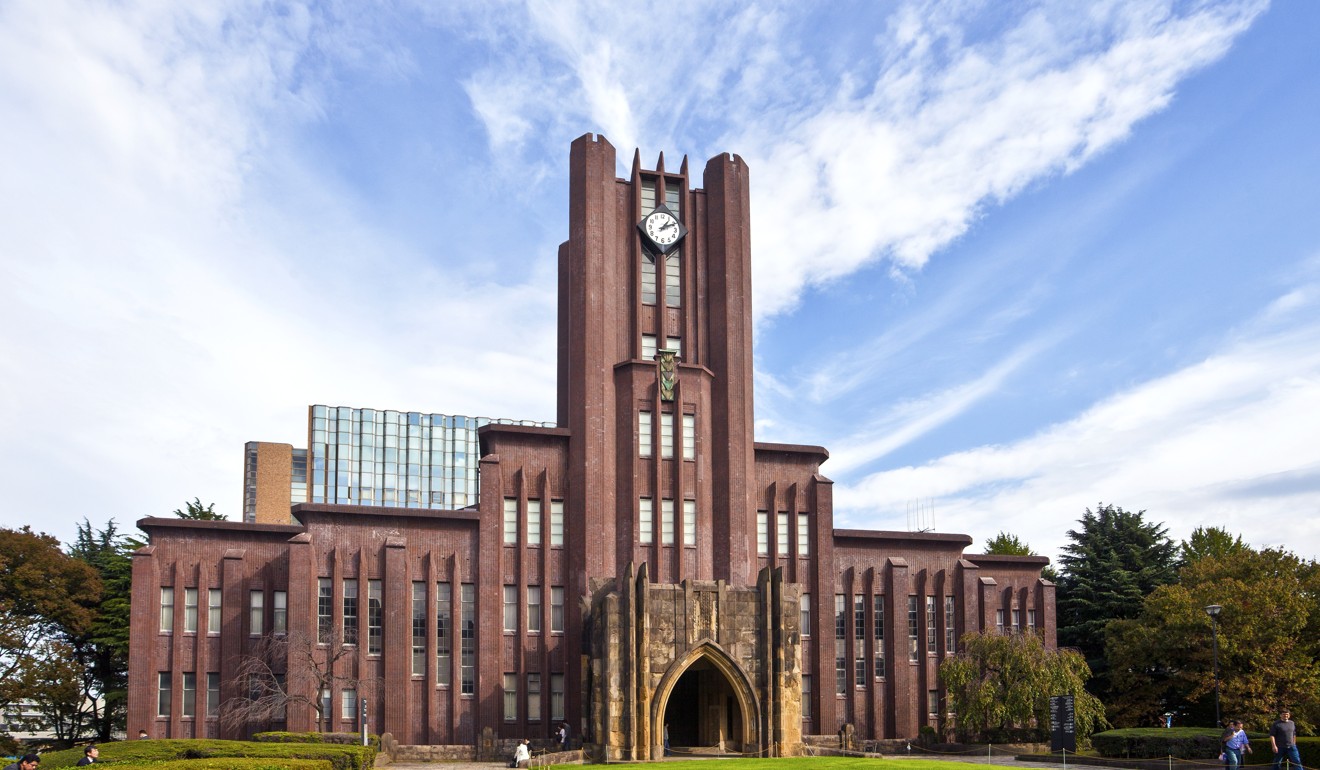 While statistics from the Japan Student Services Organisation show a 77.8 per cent increase in international students from 2013 to 2018, the vast majority of these were visiting Japanese language students. Of the 298,980 foreign students who came to the country last year, less than 30 per cent were enrolled in local universities.
Connie Look from the United States, a former student at the Tokyo University of Foreign Studies who had studied at the State University of New York in Albany before moving to Japan in 2012, said she found the lack of creativity underwhelming.
"Teachers taught based on textbooks … Students are taught to follow and are just like robots," she said. "We need to think beyond textbooks and tests. That is what Japan is lacking."
Ultimately, Kingston from Temple University Japan believes most Japanese schools are unwilling to put in the work needed to boost their rankings. "They need to recruit foreign students and researchers, and put more emphasis on merit and output," he said. "But there is too much deadwood and lack of leadership."
The University of Tokyo's Kitamura agrees Japan should "push ahead with globalisation", but also feels some positive aspects aren't being recognised.
"In science programmes, students get a lab-based education where they can study and conduct research at the same time," he said, adding that in the humanities, students get to work with prominent local academics "which is impossible with famous professors in the US".
And rather than doggedly chasing international rankings such as those of the THE, scholars like Matsunaga say Japanese universities should also focus on joining regional and industry-specific rankings that consider factors such as the number of Nobel Prize winners or top businesspeople produced by an institution.
"There are many fields of study – including engineering, clinical medicine, social sciences and humanities – that are facing the same situation in non-English-speaking countries," he said. "I think we can make [our own] rankings."
Additional reporting by Yumi Mizuno