Malaysia
Get more with myNEWS
A personalised news feed of stories that matter to you
Learn more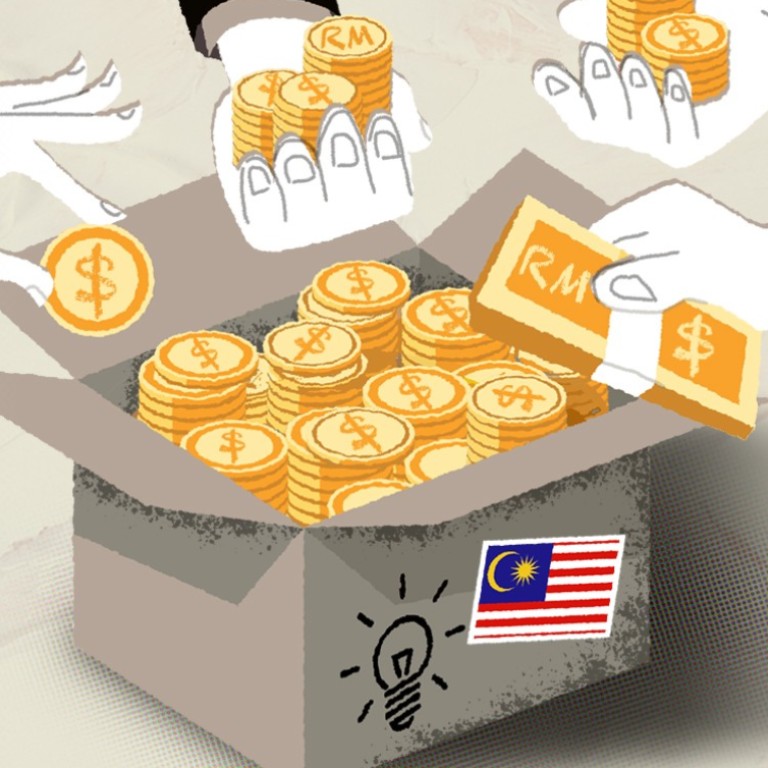 Malaysia's cunning plan for start-up dominance: if you can't beat them, own them
The country has struggled to nurture home-grown tech success; now it hopes to steal a march on its rivals by becoming a venture capital financier instead
Officials hope that splashing the cash will eventually make Malaysia an attractive base, but in the meantime are aiming to pull the purse strings
A
s

Vietnam

,

Indonesia
and
Singapore
– the big boys of
Southeast Asia
's start-up scene – jostle to be crowned the region's undisputed hub for the sector, the movers and shakers of the industry in
Malaysia
are asking: do we even want to be in that tussle, and are we too far behind?
Malaysian government officials involved in promoting
start-ups
, along with private equity players and even local start-up founders, say the best way to play catch-up and make up for lost time would be to attract more capital and become a
venture capital
(VC) hive.
The insiders say that while it would be ideal for Malaysia to be the birthplace of the next generation of Southeast Asia's mega tech companies, such as Grab or Tokopedia, there is equal – if not more – opportunity in being the country that substantially owns the fastest-growing start-ups.
If Malaysia-based capital becomes more involved in the scene, there could be dividends at home, giving the country more leverage to persuade these companies to set up operations within its shores and employ and train locals – a multiplier effect for both capital and jobs, say industry players.
And while Malaysia's investment scene has long been staid – partly due to endemic risk aversion in a nation home to large pension and sovereign wealth funds that need steady returns – there is a consensus among young local players that Malaysia can, with the right political will, make this dream happen and tap into the surging value of Southeast Asia's internet economy.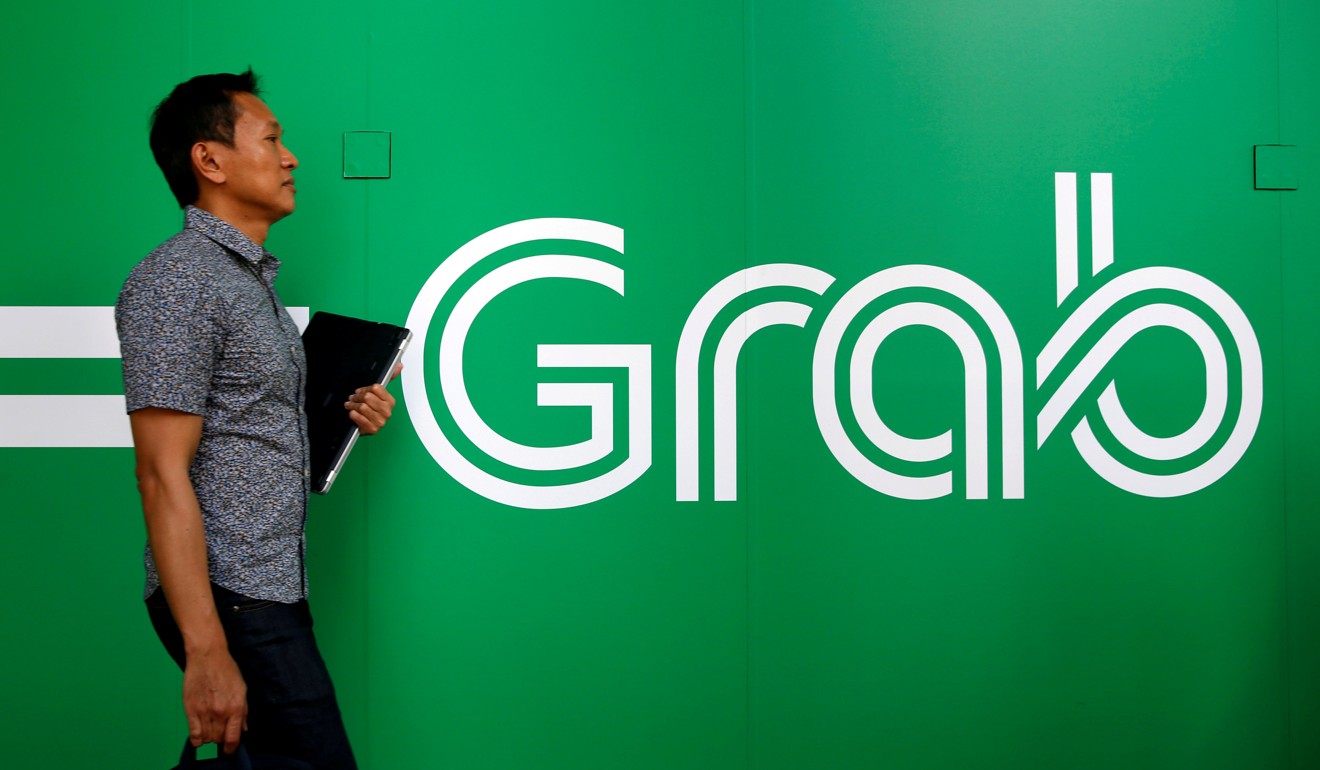 A report released this week said the sector was worth an eye-watering US$100 billion, and is only set to grow.
One reason for cautious optimism in Malaysia is the government's dramatic overhaul of how it involves itself in the VC scene, promising to put in place initiatives it hopes will invigorate the sector.
Just ask Yeo Bee Yin, the charismatic technocrat who leads the ministry in charge of energy, science, technology, environment and climate change (Mestecc) in Prime Minister
Mahathir Mohamad
's administration.
Chief among her plans is a 2 billion ringgit (US$476 million) war chest of state money which will be used for grants that match private capital injections. The government will encourage local and overseas VC firms to finance regional start-ups by implementing a "fund of funds" model – a pooled investment fund that invests in other types of funds – to push for greater participation of private cash in everything from green tech to
fintech
, especially from smaller investment funds.
First mooted late last year, the initiative also includes a substantive upgrade in tax incentives for private companies or even individuals who invest up to 20 million ringgit in private VC firms. "Previously we did not have a strong regulatory framework, incentives or an ecosystem that attracted enough private VCs to invest in Malaysia," Yeo said in an interview last month.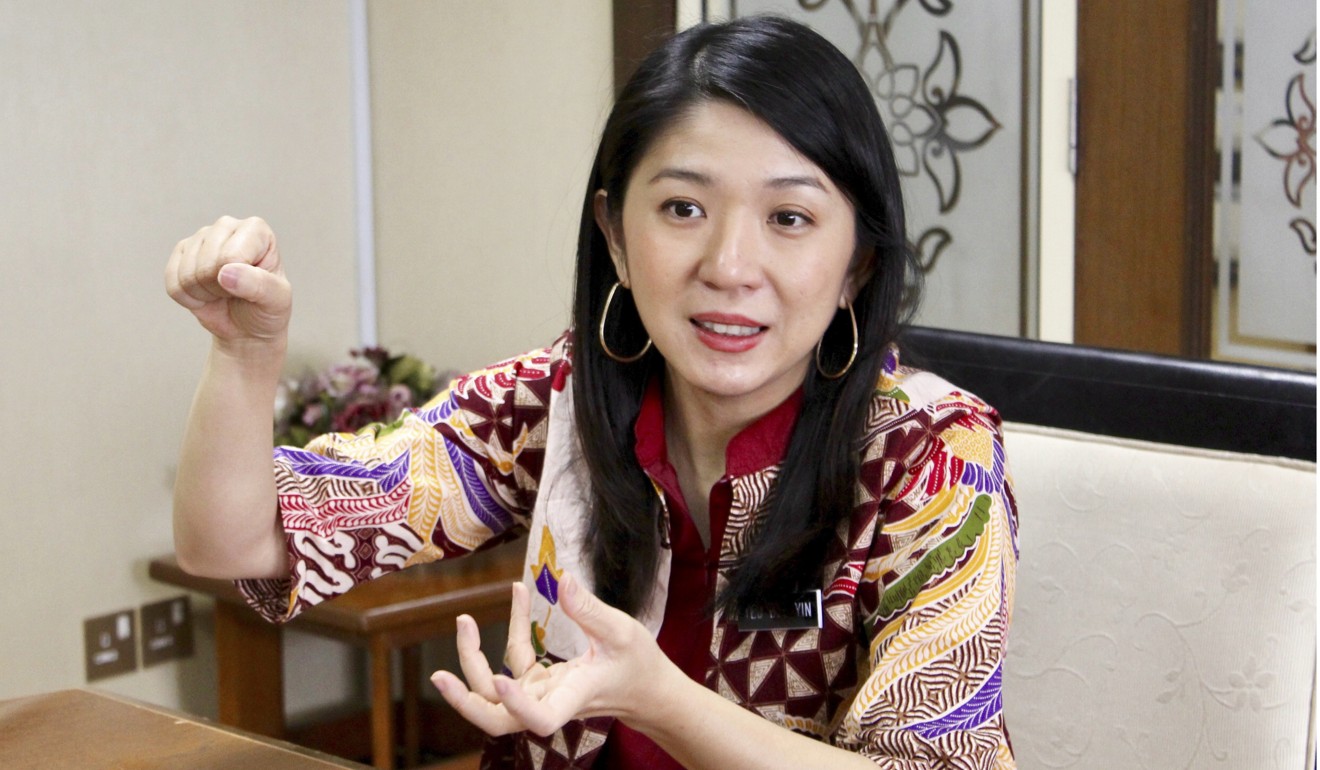 Her administration took office from the government of now-deposed prime minister Najib Razak, which had saddled the country with massive debt and was engulfed with corruption allegations.
"But now we will go into the fund for funds model, funding VCs who will find and fund start-ups. We will let the private sector do it and then leverage off their network and expertise to build our entrepreneurs," Yeo said. She added that part of the government's push to level up the VC scene included the privatisation of two of five government funds under her ministry.
Kumpulan Modal Perdana will undergo privatisation of its equity management division, which will then operate with the equity arms of other agencies under the Fund of Funds model. Other grant programmes and units will be consolidated with Cradle, making it the sole grant manager for tech funding. Malaysian Venture Capital Management (Mavcap), and Malaysia Debt Ventures (MDV), meanwhile, will oversee early-stage funding, venture capital and venture lending, supporting emerging firms with high growth potential and high risk.
Co-investing with private and international VC firms would allow the government to streamline the process while also focusing on attracting private funds – fresh signs that it is serious about reviving an old cooperative policy labelled Malaysia Inc, a symbiotic industrial strategy to enhance public-private partnerships.
Yeo said the government's VC initiatives would allow Malaysia to focus on nurturing a start-up ecosystem in a region where such firms are fast blossoming, rather than scrambling to select profitable start-ups: something she admits the government "is not good at". Mestecc data shows that, on average, Mavcap sees a return of 65 cents for each dollar in the first round of direct investments.
But these initiatives were not "free money", Yeo said. "There will be strings attached, especially for international VCs – if not, there will be no loyalty. However, the scene in Malaysia is not limited to local start-ups because talent can come from anywhere and we don't want to lose out to other countries. We will open up for foreign talent, but there will be some requirements on local ownership. But saying no to all foreign talent will bring no meaning as we will lose out to many countries. We must attract them to Malaysia, build an ecosystem, let them hire, operate and grow here."
The government will also scale up funding for research and development, streamlining the start-up process while thinking of new ways to attract more private funds.
Although Malaysia's internet economy, valued at US$5 billion this year, continues to grow at a steady 20 to 30 per cent annually, neighbours Singapore, the
Philippines
and
Thailand
are matching this pace, while Indonesia and Vietnam "lead the pack with growth rates in excess of 40 per cent a year", according to the e-Conomy SEA report released by
Google
and Singapore state investment firm
Temasek Holdings
this week.
Singapore remains a main funding gateway and the home of the region's first "decacorn" – Malaysia-founded, Singapore-based transportation, delivery and digital payments giant Grab Holdings, which is valued at US$14 billion. A decacorn is a company valued at more than US$10 billion.
Meanwhile in Malaysia, funds are experiencing a slowdown, with US$140 million raised in the first half of this year, falling short of 2018 levels – possibly attributable to its lack of home-grown unicorns.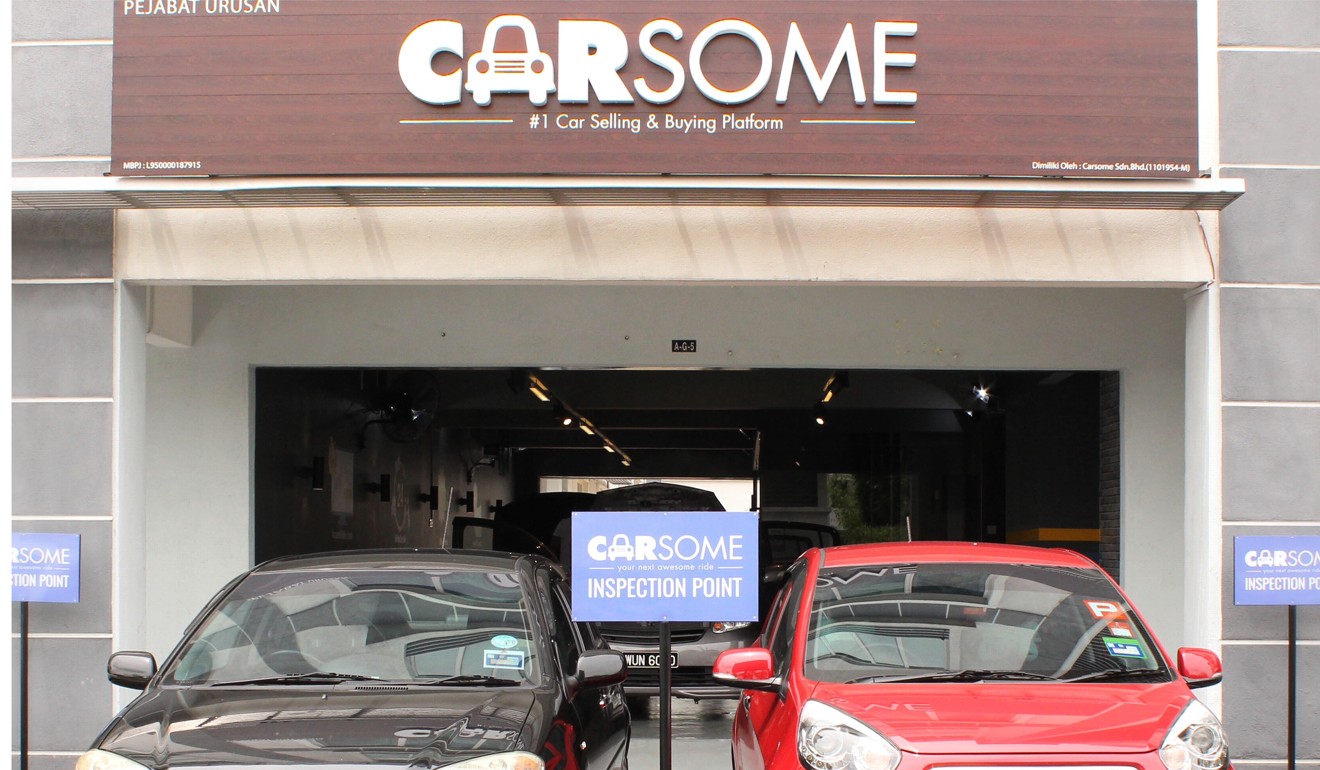 And while Mestecc intends to "hit the ground running", local industry players caution against an overreliance on international VC firms and point to a history of Malaysian start-ups moving their headquarters to a different country after meeting medium-term investment goals and profit objectives. One example often cited is ride-hailing firm Grab. Its Malaysian founders in 2014 moved the company's headquarters to neighbouring Singapore – the home of Vertex Ventures, the VC firm which was one of its main early backers.
Raja Hamzah Abidin, managing partner of Malaysia-based multifamily VC firm RHL Ventures, said Malaysia in the past decade had been a "leading place" for tech exits – where investors are able to extract returns from their investment in start-ups through buyouts or public listings. But now, Malaysia was playing "second fiddle" to its neighbours, said Hamzah, whose firm invests in early- and growth-stage Southeast Asian start-ups.
"If you analyse tech companies in Southeast Asia with valuations of above US$100 million, Malaysia lags behind … relative to our peers Indonesia, Singapore, Vietnam and even Thailand in terms of the number of companies," he said.
And start-ups that decide to stay, such as used-car trading platform Carsome, are frank about the funding issues they face.
"Capital injection is the easiest way to help, and that's what is lacking right now," said founder and chief executive Eric Cheng, whose team has expanded Carsome into Singapore, Indonesia and Thailand, making it the region's largest used-car trader. "We are at the growth stage, so it's all about scalability, which comes with costs – but it seems like government VCs focus on pre-seed and seed start-ups, which leaves a funding gap in growing start-ups," he said.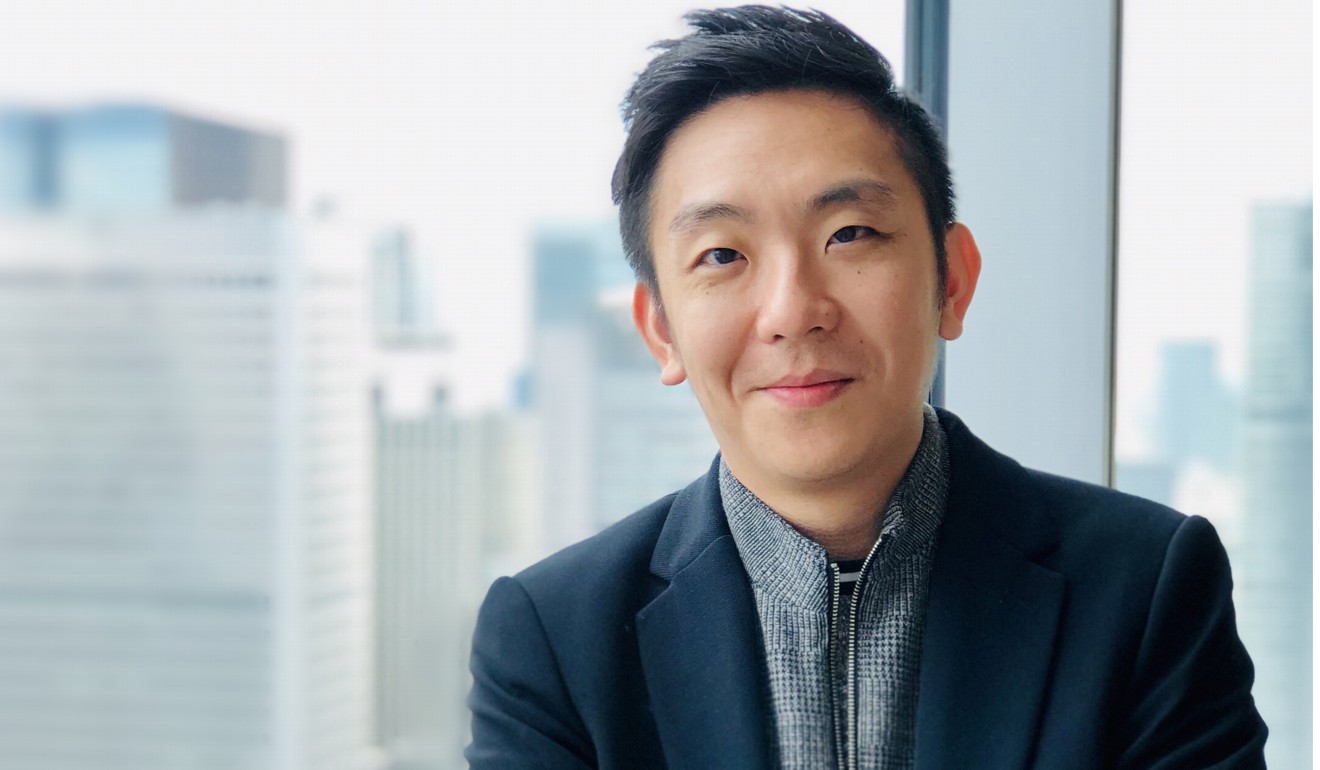 "Singapore has all the money right now, so that's obviously a better place to be as it's more investor friendly. In Malaysia, in terms of really supporting the growth of a company, we don't see that as much, and I hope it can be better as there are a lot of quality start-ups, and as Malaysians many of us would prefer to stay."
Remaining in Malaysia also allowed for lower operational costs, said Yeoh Chen Chow, co-founder of discount and discovery app Fave, which has received federal government assistance in the form of tax incentives, recruitment support, and the backing of a government-linked investment company.
The local start-up scene was growing by leaps and bounds, said Yeoh, although some gaps needed to be filled for the country to reach its potential.
He said a greater level of promotion of local entrepreneurs and further investment in local tech and data-science talent were critical steps needed for the sector to level up.
Malaysian start-ups must also think regionally from the start, said Jamaludin Bujang, managing director of regional VC firm Gobi Partners. "Look at Singapore: because of their size they naturally began to enter the foreign market from the get-go. In Malaysia, people can get comfortable as it's a nice-sized market. There must be more drive to go out from the very beginning."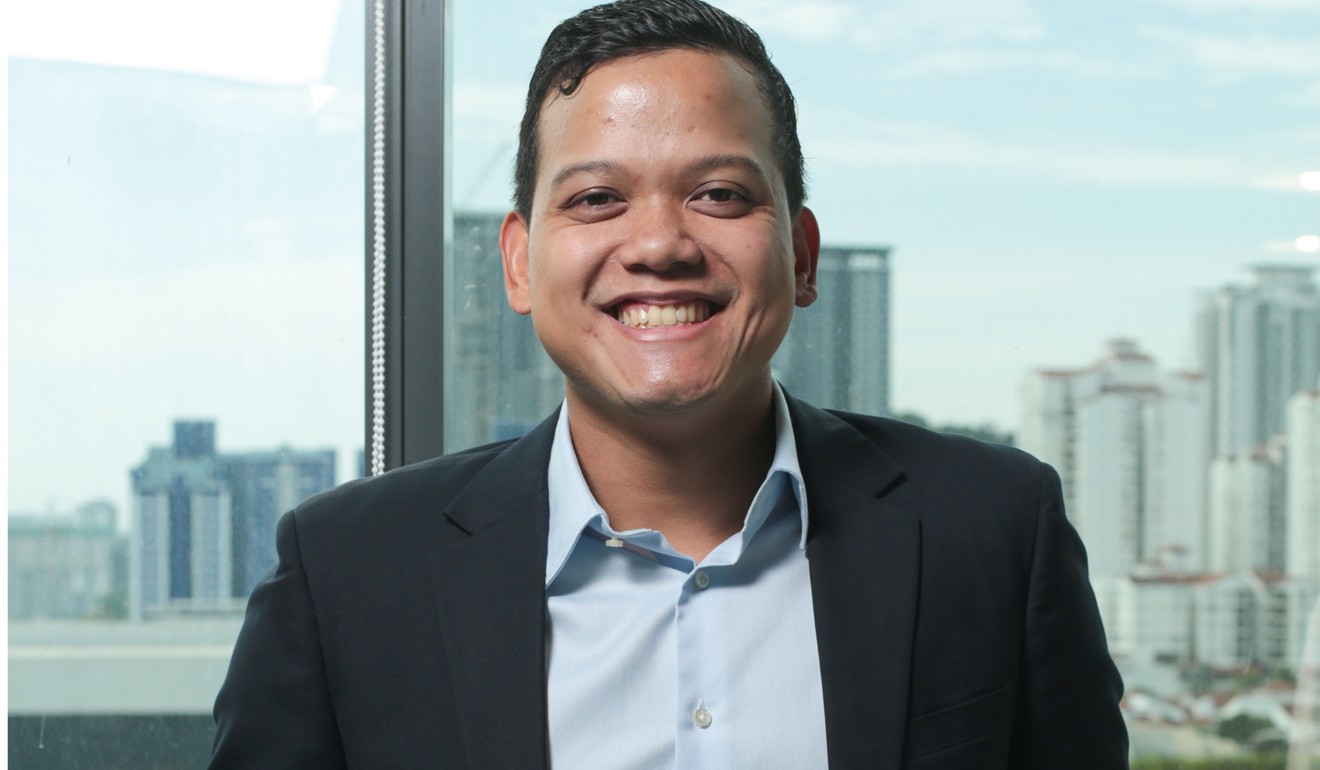 Local VC firms must also look to regional expansion to become truly competitive, said Mavcap's acting CEO Shahril Anas, while bureaucratic mindsets had to shift from favouring traditional investments to considering innovative projects with high growth potential.
"The [Singapore] government is friendly to tech firms and ready to spend. Our biggest issue is firepower – capital. The 2 billion ringgit promised is a good start, but where is this capital coming from, and when? The new government has repeatedly said it is short on funds."
Insiders meanwhile say the prevalence of pre-seed funds and grants for start-ups in Malaysia may be stifling the sector instead of giving it a shot in the arm. Under these schemes, funds are disbursed to start-ups while they are still testing products and services, and well before they have a revenue track record.
A common gripe of investors is that start-up founders are abusing these schemes by applying for funding from multiple agencies and then not delivering returns.
These "grantpreneurs", said minister Yeo, were why agencies such as Malaysia-based seed financier Cradle Fund had resolved to limit their early-stage funding to "only the very competitive".
And while Malaysia's new VC model may help it attract funders and start-ups, local VC fund managers say the talent retention problems will persist if the domestic ecosystem is not nurtured.
"A vibrant ecosystem contains both local players and foreign players," said Hamzah from RHL Ventures. "Local VCs tend to have the deepest networks and best local reach, and thus are better equipped to identify earlier-stage opportunities compared to foreign players. Foreign VCs then can come in to assist with larger tickets and global or regional expansion. But without a strong local VC base, there'll be haphazard and insufficient support for early-stage founders raising capital."
He pointed out that Malaysia was home to fewer than 10 active private VC firms, compared with more than 30 in Indonesia and Singapore.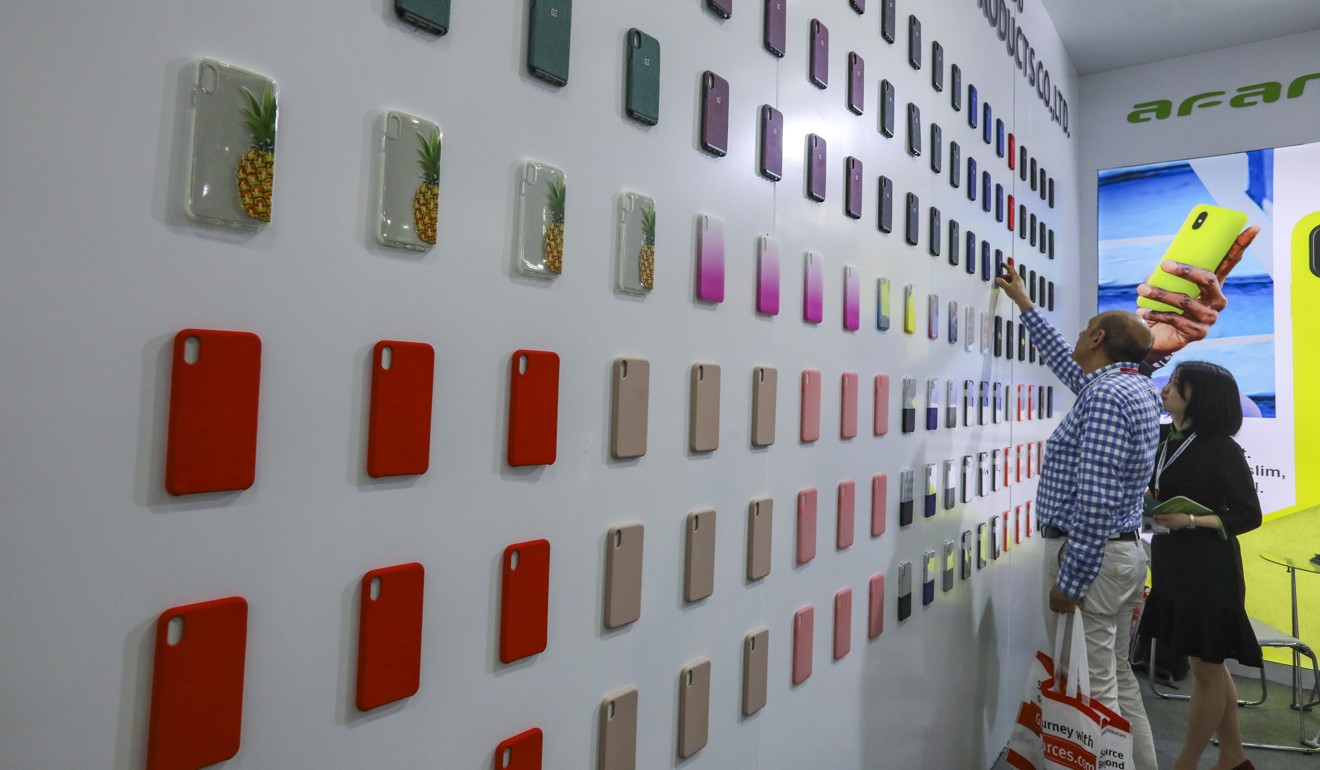 Among his recommendations is a structured programme for a period of five to 10 years to fund local VC outfits to level the playing field with foreign firms.
Efforts to grow the angel investor network – initial investors who pump capital into start-ups, usually for a stake in the business – to complement government early-stage funding and more collaboration with the authorities would also fill some gaps, said Ganesh Mahendranathan, the Malaysia manager for Found8, a co-working space focused on innovation-centric companies. "There's too much bureaucracy, a lot of people don't know the ecosystem. Some of the key government agencies still have only acting CEOs. The new plan sounds promising, particularly the tax breaks – but make sure there are checks and balances."
Currently, about 70 per cent of the VC market is made up of government or government-linked funds. Ideally, said Yeo, there would be at least 50 per cent private involvement and foreign VC firms which would bring with them "money and networks".
"The government wants to see how we can attract more international VCs to be based here. A lot of our start-ups lack international exposure, they do not have the network to reach critical mass, so we want to bring this network to Malaysia – and leverage off it."
However, according to industry insiders, international equity players such as Leonie Hill Capital or Vickers Venture Partners have remained largely inactive domestically after opening Malaysian offices in 2017 and 2018 respectively, with the latter receiving funding from a government-linked investment firm.
Regional VC firms which begin operations in Malaysia should do so "with strings attached", said Victor Chua, founder of VC fund Vynn Capital. "I don't think we need to focus 100 per cent on Malaysian VCs but we should encourage knowledge transfer. There has to be a developmental role so the local market grows."
Industry players say Malaysia's strength is its versatility: its start-ups are uniquely positioned to move to places such as Thailand and Indonesia, which have similar economic and infrastructural set-ups. "There are plenty of good companies in Malaysia, and the business can be replicated in other markets," said Carsome's Cheng. Indeed, Cheng said, success in Malaysia served as an effective gauge of the possibility of regional success.
"Thai and Indonesian start-ups tend not to go overseas – but if you can do well in Malaysia, chances are you will do well in these markets too and there is more chance of becoming a regional leader." ■