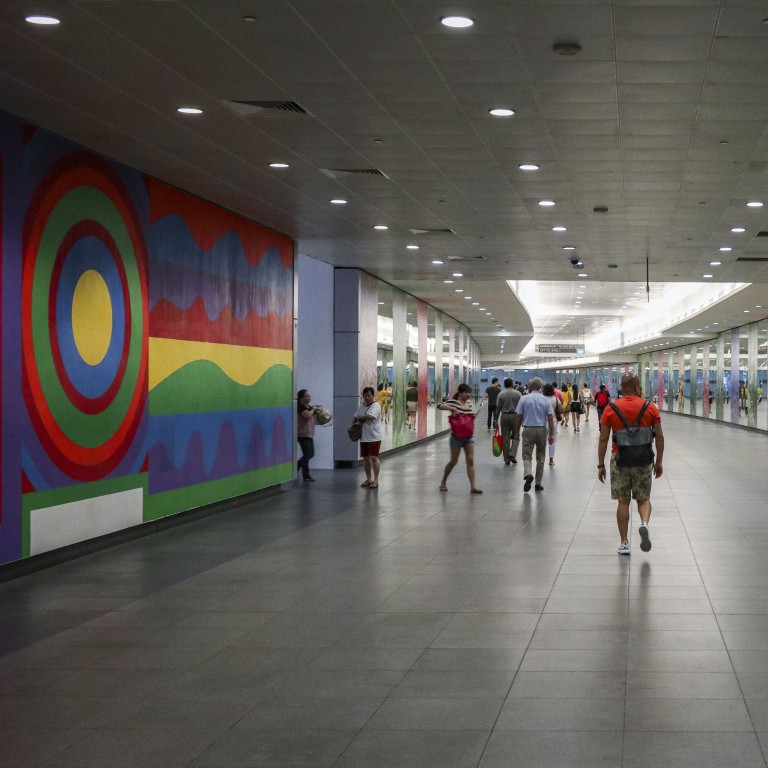 Singapore's MRT railway revival bodes well for ruling PAP, but can it last?
Service shutdowns, a train crash and employee fatalities – the Lion City's subway system has run the gamut of possible calamities in the past decade
The network is now enjoying a resurgence powered by billions in state spending, but some residents are wondering what happens when the money runs out
A
fter years of
high-profile breakdowns, a collision, flooding and even deaths, the worst may finally be over for
Singapore
's beleaguered subway system.
In July the Mass Rapid Transit (MRT) network made a breakthrough in service quality when its trains collectively covered their millionth kilometre for the year without a delay of more than five minutes. The metric is known as mean kilometres between failure, or MKBF.
This was a far cry from 2017 when the system managed a measly 181,000km.
Although the North-South Line – an inherently problematic railway that is Singapore's oldest – has experienced a delay in excess of five minutes this year, it racked up 1.4 million kilometres without incident, placing it in the same league as top Asian metros such as those in Taipei and Hong Kong.
More than half of the MRT's planned infrastructure upgrades have now been completed, and commuters are seeing the benefits. Billions of dollars have been poured into the network to rejuvenate the ailing system.
"The MRT has turned a significant corner after many months of intense maintenance work," said Dr Terence Fan, assistant professor at the Singapore Management University, who studies transport.
"While there may still be sporadic trouble, I do hope the MKBF numbers maintain the elevated levels. So much focus is on the MRT system in Singapore that I believe there is now a quiet sigh of relief as the MKBF numbers soar to levels previously unseen."
The timely improvements could finally allow a political hot potato to be handled before the country's next elections, enabling the ruling People's Action Party to present a sharper report card.
The MRT's troubles forced two successive transport ministers from office at the last two general elections, but experts say a repeat is not likely this time around.
Rail congestion hobbled the party in 2011, causing it to crash at the polls with a record-low share of the vote – albeit still above 60 per cent. But the MRT is no longer expected to feature prominently in the next campaign, which is widely expected to take place in the coming months.
By contrast, rival Asian financial centre Hong Kong's MTR system has been navigating unprecedented challenges, caught in the crossfire of
anti-government protests
amid accusations it has bowed to pressure from the Chinese government. More than 80 of its 94 rail stations have been damaged by hardcore demonstrators vandalising its infrastructure.
Last month, an MTR train on the city's East Rail line
came off its tracks near Hung Hom station
with 500 passengers on board, injuring eight. The incident was the second time a train carrying passengers had derailed in the MTR's 40-year history.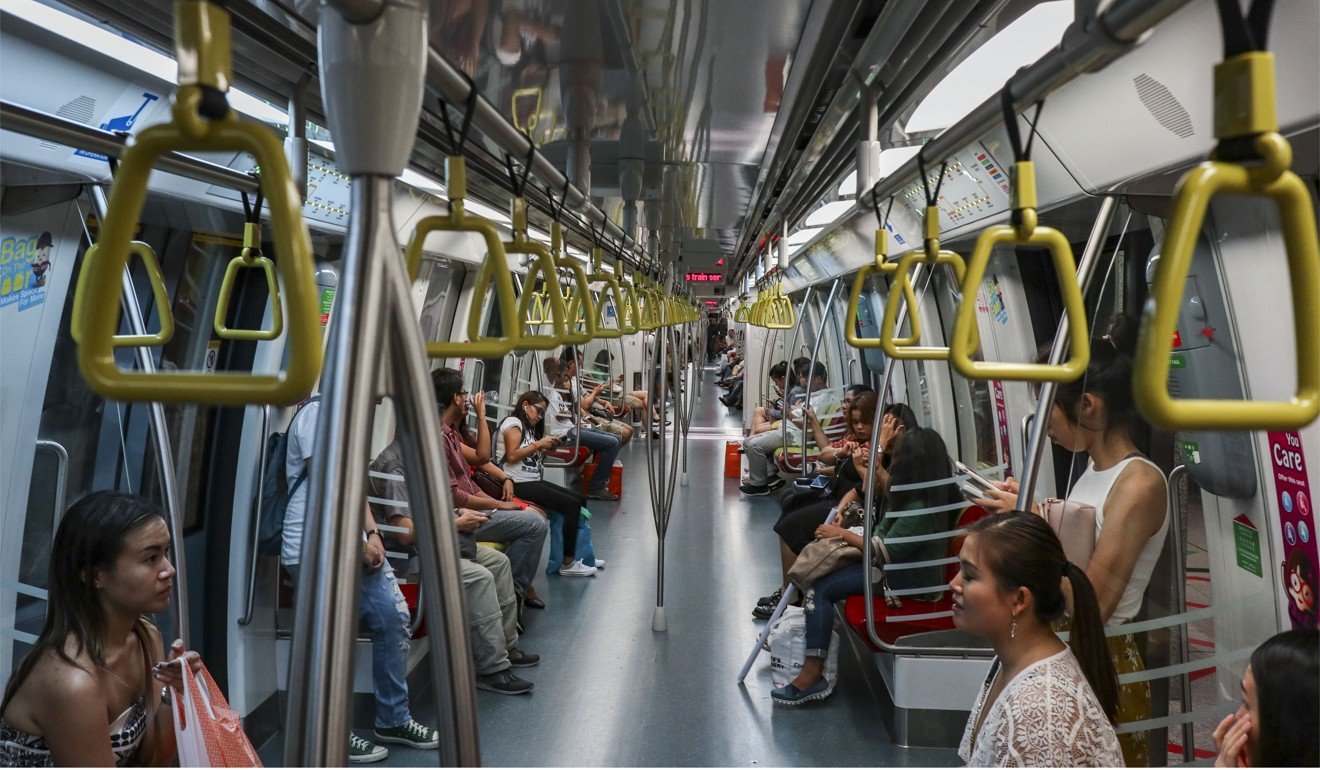 THE TROUBLE
Cracks in Singapore's system first appeared in 2011 when two serious breakdowns on separate days affected 221,000 commuters. Operator SMRT Corporation was slapped with a fine of S$2 million (US$1.45 million) for the disruptions, which were caused by a faulty third rail – a critical component that delivers power to trains.
In 2014 the operator was hit with another S$1.6 million fine over four preventable disruptions.
Then came July 7 in 2015 when the Lion City saw the most severe railway chaos in its history. The city state ground to a halt during the evening rush hour as electrical power trips at multiple locations brought its two main arterial lines down simultaneously.
It was the first time multiple rail links had been taken out of service together, and the fallout affected 413,000 commuters. SMRT was fined a record S$5.4 million.
Singaporeans began venting their fury but were met with another calamity less than a year later, when an accident near Pasir Ris station in March 2016 led to the deaths of two SMRT trainees, who were hit by a moving train while on the tracks. The employees' failure to comply with safety procedures was determined as the cause of death.
Following this came a Bishan tunnel flooding incident in October 2017 which investigators blamed on maintenance lapses and falsified records. "I was so angry when I found out about this. It inconvenienced so many people. What if the flooding had been more severe? Someone could have died again, just like in 2016," lamented 54-year-old Tan Lay Hoon, one of 231,000 commuters affected.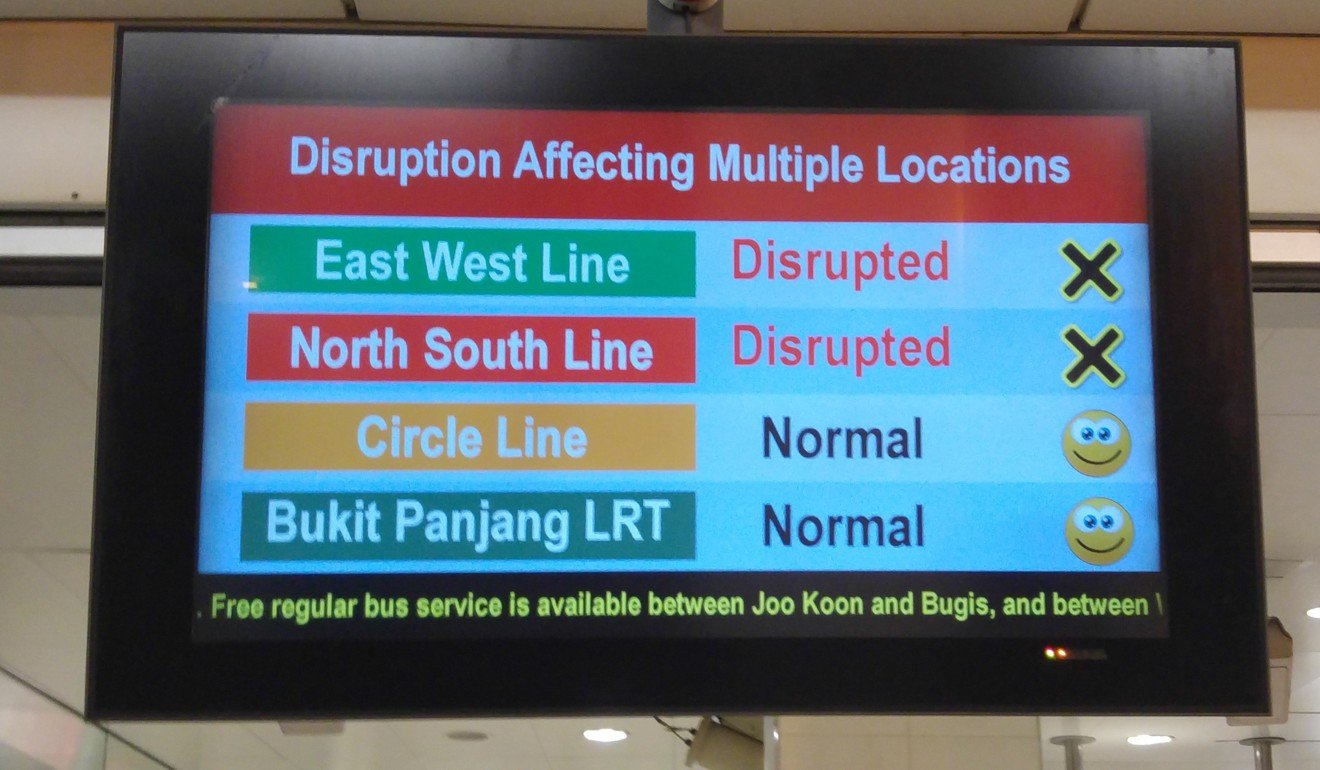 But barely had the city's frustration subsided when a train collision weeks later caused by a signalling software fault resulted in 36 passengers and two members of staff suffering light to moderate injuries.
SMRT was this time round fined S$1.9 million by the transport authorities for the two incidents in 2016 and 2017. Desmond Kuek, then chief executive officer of SMRT, cited "deep-seated cultural issues" within the company as a reason for the string of lapses. He left the company in August last year.
However, even as operators were made to shoulder the blame, the authorities were also under pressure.
THE CHANGE
Experts said the government took its time to own the problems.
"If you were to look at the messages sent out by the government, the idea was to suggest this was a problem of mismanagement by the public transport operator and the operator's job was to fix it," said transport analyst Dr Walter Edgar Theseira, an associate professor at the Singapore University of Social Sciences.
"It wasn't quite yet a whole government issue [and one where] they needed to restructure things in order to fix it."
According to Theseira, who is a nominated member of parliament but unaffiliated with any political party, the turning point came when officials realised the problems could not be fixed without significant government resources.
The ageing MRT lines required the renewal or replacement of core systems to extend the lifespan and reliability of two of the country's oldest lines – both in operation since the late 1980s, he said.
"When the first breakdowns started occurring, it wasn't immediately obvious to anybody that, actually, you needed to restructure the entire financing system to make it work," Theseira said. "Now, after a while, I think the government has realised the public didn't see this as a lapse by train operator SMRT – they saw it as a lapse of the government."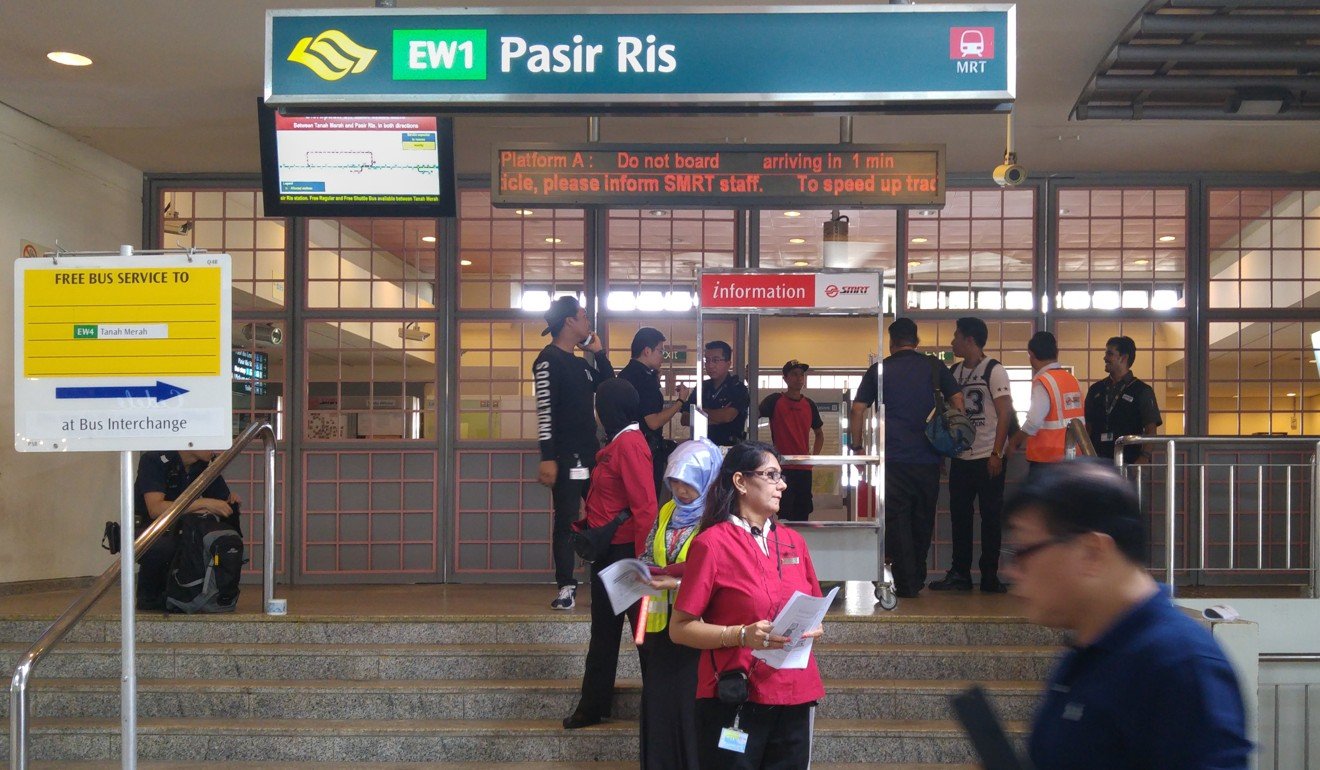 The city's two major operators could not afford the overhauls needed. SMRT, the larger of the two, reported a net loss of S$155 million in the 2018-19 financial year – almost double the S$86 million seen in the previous 12 months. For every S$1 collected in train fare revenue, 71 cents went to maintenance-related expenditure before 2016. But under a new financing framework introduced that year, the government took control of the firms' assets and responsibility for the cost of upgrades. The operators were to instead focus on providing a reliable and well-maintained service.
So far, the model seems to be working.
"There has clearly been a political shift to accepting that some level of subsidy for public transport operations may be required from time to time to maintain service quality," Theseira said.
THE CHALLENGE
But the subsidies are not sustainable, officials argue. Transport Minister Khaw Boon Wan said in parliament in July that higher fares would be necessary to maintain the handouts, which now amount to more than 30 per cent of Singapore's public transport spending.
"Fares have been inadequate to cover the cost of operations. Government subsidies have exceeded their intended scope of funding for civil infrastructure and the first set of operating assets," Khaw said.
Earlier this month fare rises of up to 7 per cent were announced as part of an annual review. They followed a 4.3 per cent increase last year.
"I think the government is facing a policy dilemma. If it puts on its long-range hat, then it realises the current public transport financing and operations model is unsustainable," Theseira said.
"It is a political task to … convince the public they are getting value for money. I think it will be challenging to raise the fare revenue significantly enough to cover the operating expenses, given current political constraints." ■