Africa
Get more with myNEWS
A personalised news feed of stories that matter to you
Learn more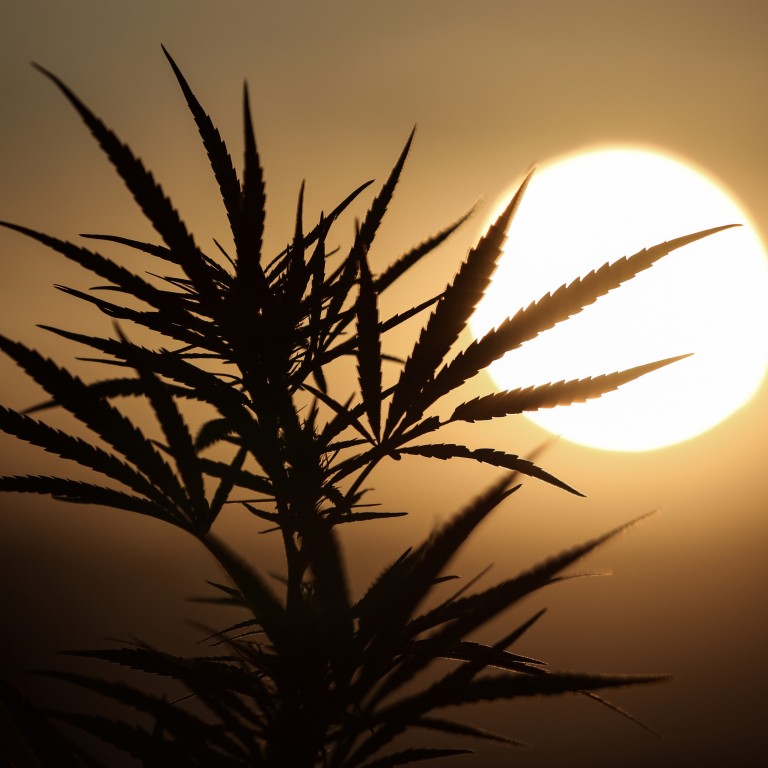 Leak reveals Hong Kong firm's troubled multimillion-dollar cannabis plan for Cameroon
Trade Park Corporation, a subsidiary of London-based Formations House, appears to have raised hundreds of thousands of dollars for a project in the sub-Saharan nation
But questions remain over where the money went, according to an investigation the Post did with NBC News and one of the teams behind the Panama Papers exposé
When Gilbert Mvondo was hired to cut roads through pristine Cameroonian rainforest in 2015, he did so expecting to be paid.
He had been recruited, along with a number of other residents of Meyomessala – birthplace of Cameroon's President
Paul Biya
– to prepare the ground for representatives of the prime minister's office and the Trade Park Corporation, a little-known but well-connected firm with a registered address in Hong Kong's Wan Chai district.
The
Hong Kong
company had promised to create jobs through the cultivation of cannabis and other crops for export, and was eyeing an area of land roughly the size of Kowloon for what its promotional materials said would be a "modern, technology-driven agriculture export free zone" called Meyo AgriPark.
But today, the rainforest has started to reclaim the roads that Mvondo and his countrymen helped dig, with neither the hemp plantation nor the promised jobs having materialised. Locals have returned to the farms they say they were told to vacate to make way for the project – and both Mvondo and his fellow road builders are still waiting to be paid.
According to interviews and internal documents seen as part of a joint investigation by the South China Morning Post , NBC News and the Organised Crime and Corruption Reporting Project, hundreds of thousands of US dollars appear to have been spent on Trade Park's project in Meyomessala, yet questions remain about where the money actually went.
In an email to reporters, Meyomessala Mayor Christian Mebiame Mfou'ou said "unfortunately" his town had not received "anything" from the project – this despite an investor from Equatorial Guinea insisting that he had wired more than US$300,000 to the local official's personal account.
Trade Park Corporation's communications with Cameroonian officials and foreign investors, and its business plans to produce medicinal oil extracts from cannabis in order to "establish Cameroon as a destination for the agricultural pharmaceutical industry" have been unearthed in a cache of documents obtained by Distributed Denial of Secrets, a US-based collective of transparency activists that posts leaked documents online.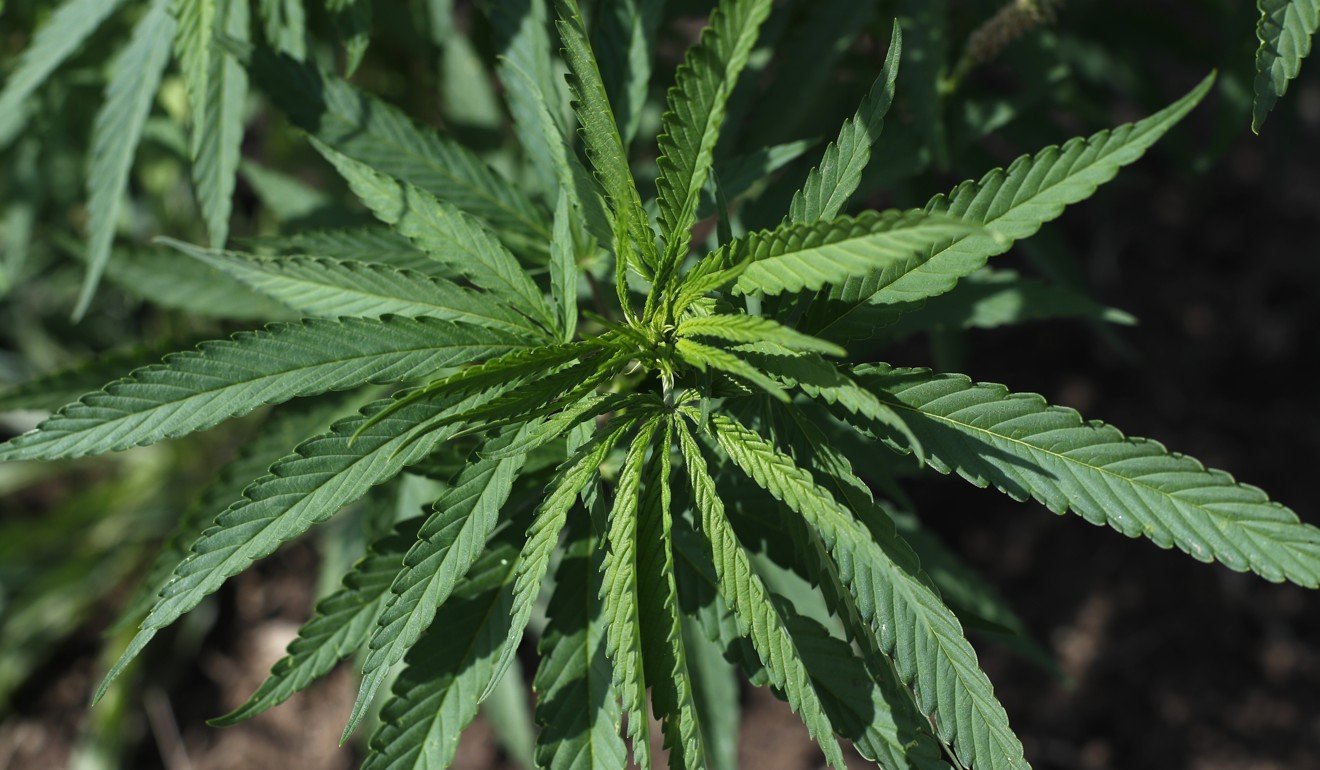 The latest documents, dubbed the #29Leaks, have been shared with nearly two dozen media outlets across 18 countries – including NBC and McClatchy in the
United States
; CBC in
Canada
;
The Times
in
Britain
;
Süddeutsche Zeitung
in
Germany
; and the OCCRP, the international consortium of investigative journalists that reported on the
Panama Papers
leak – ahead of their planned public release later this month.
The #29Leaks detail the activities of London-based Formations House, a family-run company services firm of which Trade Park Corporation is just one of many subsidiaries.
Trade Park CEO Charlotte Pawar, the daughter of Formations House founder Nadeem Khan, said in an emailed statement to journalists that the leaked data had been reported as stolen, and that Trade Park Corporation had faced extortion attempts.
"The stolen data cannot be verified and should not be relied upon," she said.
Since Formations House was founded in London in 2001 by Khan – who died in 2015 weeks before he was set to face trial on charges of money laundering – it claims to have incorporated more than 400,000 companies.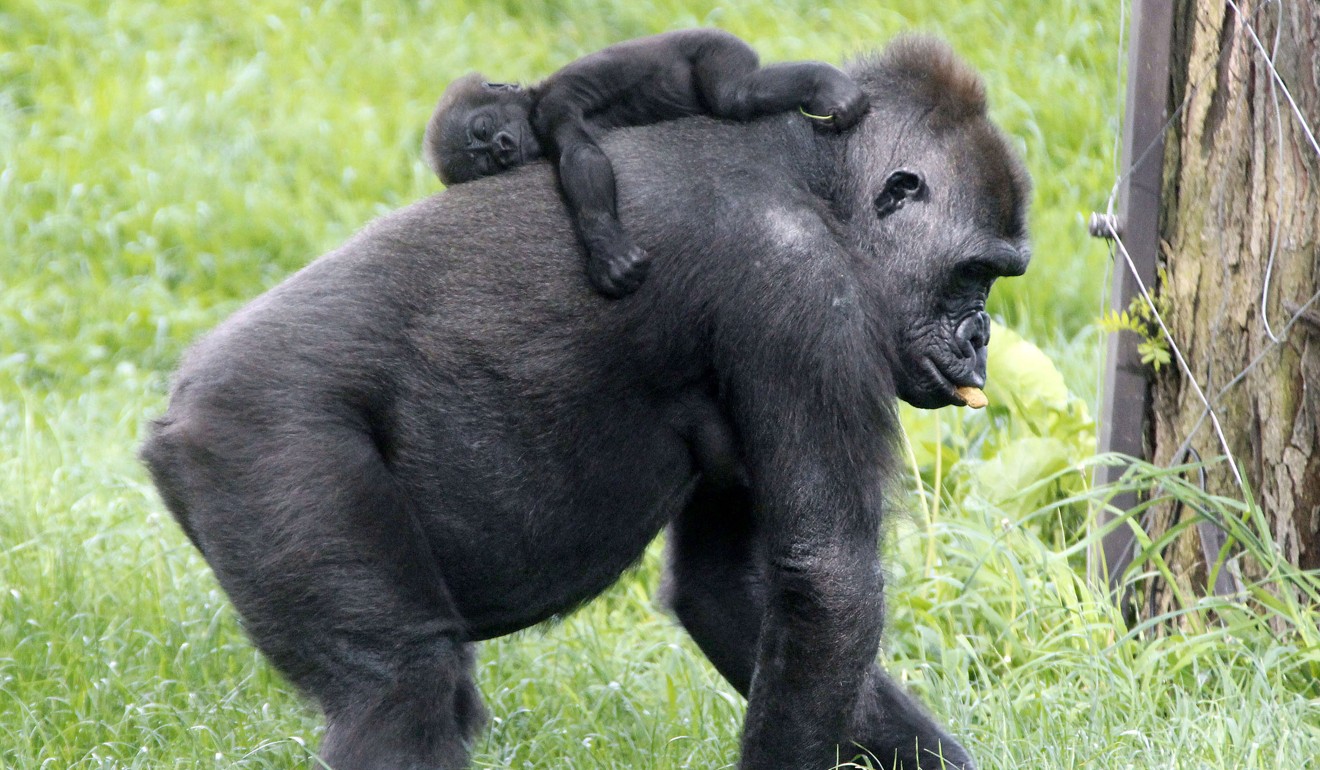 The business plans of Formations House' Trade Park Corporation arm show that the Hong Kong-registered firm was pushing for what it termed "ethical deforestation" of protected rainforest in Cameroon, as well as the "ethical rehoming of wildlife", which would have likely included endangered species such as western lowland gorillas, chimpanzees and leopards.
Pawar, Trade Park's CEO, had also pushed for similar projects in about a dozen other African countries.
While they varied in detail, all the proposals included the creation of opaque economic zones, which would offer "total anonymity" and "no visibility to US or international institutions", according to marketing documents.
In some countries – including Chad, Malawi and Cabo (Cape) Verde – Trade Park Corporation piqued the interest of governments with its promises of grandiose benefits.
In Chad, the firm told government officials it could be up and running within 30 days of signing contracts and claimed that within three years an agricultural zone would be in place creating 30,000 jobs and generating US$357 million in net revenue – equivalent to 3.3 per cent of the country's gross domestic product.
There is no indication from the documents or publicly available information that the company's plans in any of these countries – or those it had in Madagascar, Angola, Mozambique, São Tomé and Principe, Equatorial Guinea and Comoros – came to fruition, with only its project in Cameroon appearing close to becoming operational.
Trade Park Corporation's nominal presence in Hong Kong, which has a reputation for ease of doing business owing to light regulation and low taxes, also raises questions about standards of due diligence in the international finance hub.
Nearly one-third of the companies managed by
Mossack Fonseca
, the law firm at the centre of the Panama Papers leak in 2016, were incorporated in Hong Kong or mainland
China
.
NOVA Business Services, which provided a virtual office for Trade Park Corporation, said the company ceased to use its services in 2017.
"NOVA upholds the principles of preventing money laundering, terrorist financing and any illegal conduct," said NOVA's director Klaus Lau.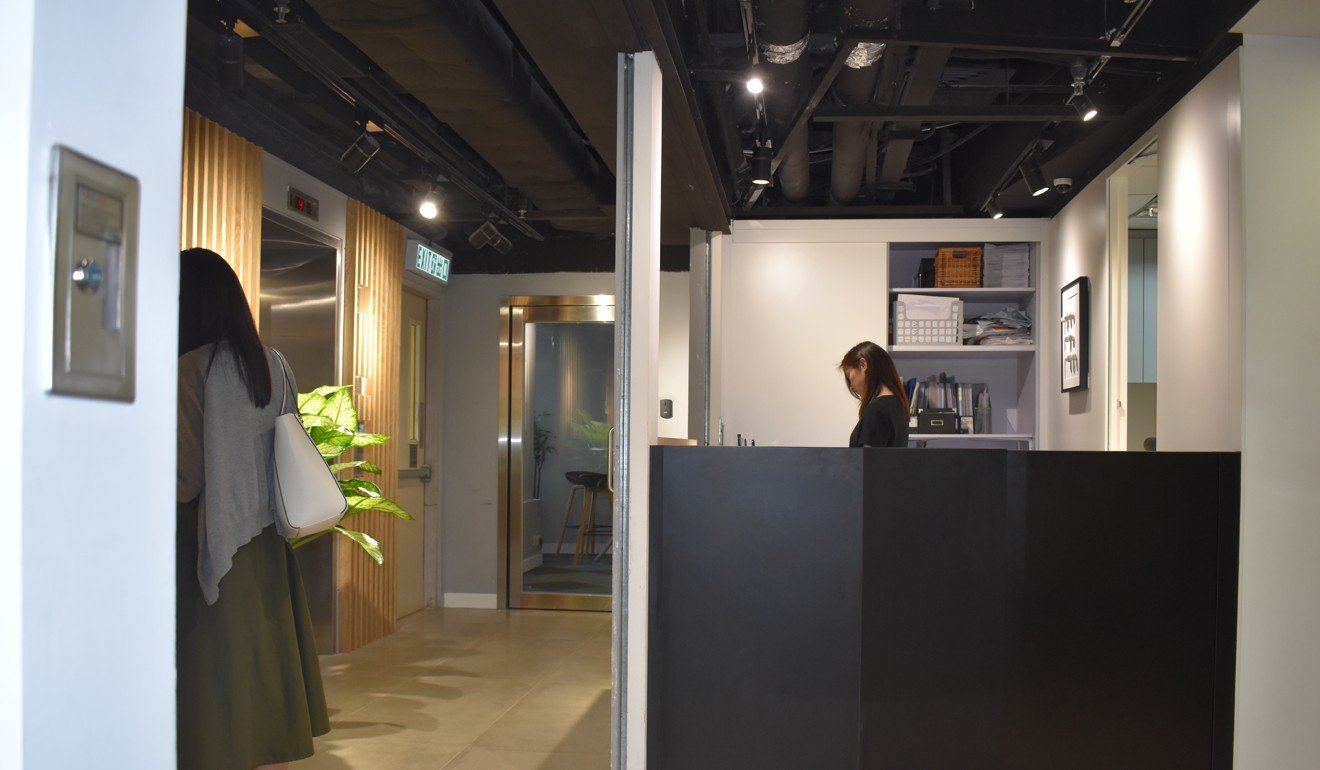 "If we discover any of our clients are involved in the above in any way, we will terminate our services immediately," said Lau.
In Cameroon, Trade Park sold Meyo AgriPark as a "world class export zone" that would provide "the optimal environment" for foreign investors eager to capitalise on the global "agro-pharmaceutical" industry that the company claimed to be worth some US$500 billion.
It promised to create 15,000 jobs within three years and bring in US$300 million of foreign direct investment from companies lured by the zone's special permission – through an "exclusive and perpetual government approved licence" – to cultivate cannabis, which is otherwise illegal in Cameroon.
According to one contract, this licence was obtained with support from Meyomessala Rural Council in collaboration with the Institute of Medical Research and Medicinal Plants Studies, based in Cameroon's capital of Yaounde. Mebiame Mfou'ou, the mayor of Meyomessala, did not respond to questions about the licence.
Another contract details promises made by Trade Park to build an employee health care centre and an academic institute, plus improve local infrastructure – all of which would have been welcome news for local impoverished communities.
"They told us we were going to make a lot of profit if we started farming medicinal plants to sell to the white man. But the council has gone cold on it," said one resident, who did not wish to be named, referring to the Meyomessala local government. "We don't know what to think."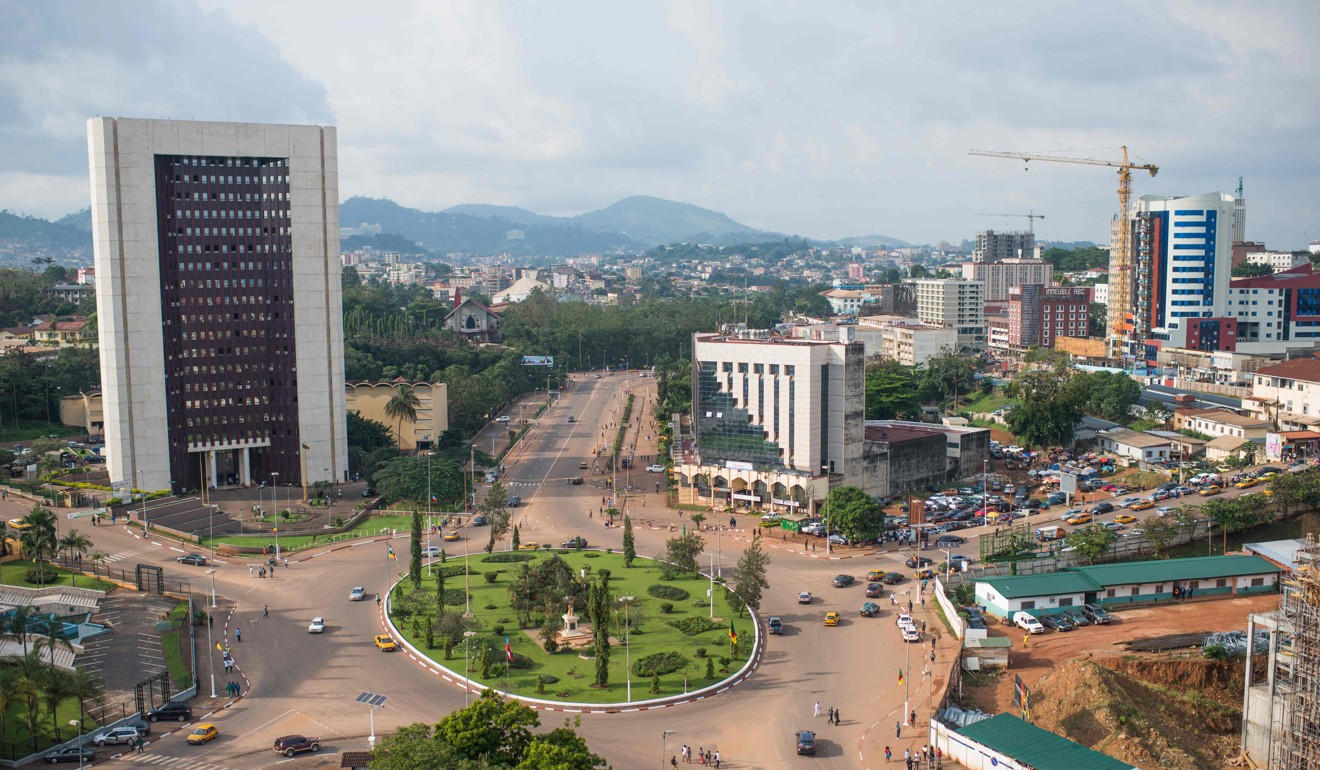 The project, located on land less than 10km from the Cameroonian president's private compound, would have seemed like a great deal for the government as it required no direct funding from the state, only international investment.
The documents show that to raise the US$50 million she said she needed, Pawar courted foreign investors with deep pockets.
In a "projects update" email to associates in December 2016, she claimed that global accounting firm PwC had "informally agreed" to invest, subject to Trade Park Corporation being able to raise €30 million (US$33.2 million), while French investment bank Société Général and pan-African conglomerate Ecobank had together offered to "extend a line of credit" of €15 million.
There is no evidence to show her claims materialised but the leaked documents show hundreds of thousands of dollars did flow into the project from elsewhere.
A Kuwaiti businessman bought about US$250,000 worth of shares in Trade Park Corporation in December 2015, but soon soured on the project. In a letter demanding a refund, his lawyers claimed he had been misled by the promise of "astoundingly spectacular" returns of US$4.3 million, and called the content of a promotional brochure "nothing less than science fiction".
In response to questions, Pawar said the businessman's "decision to invest was based on his verification of the project and its licences".
Another businessman from Equatorial Guinea said he transferred 200 million Central African francs (US$336,000) to the personal bank account of Meyomessala Mayor Mebiame Mfou'ou to buy the land designated for Meyo AgriPark. George Kaiafas said he sent the money on the understanding it would be distributed to the local community – but was still awaiting documentation to prove his ownership.
He initially said he would provide transaction records, but then stopped responding to questions. One 2017 email indicates Kaiafas paid about US$65,000 as an initial investment in the project.
Meanwhile, HSBC bank statements show that between December 2015 and March 2016 Pawar transferred a total of €55,000 (US$60,600), in two separate payments, to a company operated by Jacques Roger Dougueli, Trade Park Cameroon's general manager, who did not respond to requests for comment.
A month after receiving the second payment, Dougueli explained in an email to Pawar that he needed to pay nearly US$10,000 to a private company to obtain an operating licence for Meyo AgriPark from Cameroon's National Office for Industrial Free Zones (NOIFZ), which he said had rejected their proposal, citing a "bad market study" and "weak business plan". To resolve those issues, the government body recommended asking "their private consulting firm" to "edit" the proposal – for a fee that Dougueli had to negotiate.
Later in 2016 Pawar's business partner Frederic Bard told her that he had to send the mayor and company "100k" to keep them patient, adding: "I need to feed the beast …"
Pawar responded saying it wouldn't be the first such payment. "We paid them money initially, and that was tough for us but we did it, and then they asked for more and then said they had already spent it and needed it replacing," she wrote.
In an email to colleagues the following January, Pawar estimated that her side had "already" spent €500,000 (US$551,000) on the project.
Towards the end of the year, all parties were growing increasingly exasperated with the lack of progress.
In September 2016, Meyomessala Mayor Mebiame Mfou'ou, who the documents show stood to make 10 per cent of licence fees from the park, contacted Dougueli to lambast Trade Park Corporation's handling of the project.
"I am frustrated over your inability to honour your commitments," he wrote, complaining he had expended political capital and lobbied the "head of state, first lady, other senior government officials" and members of the local community. "I am worried for my political career and my freedom."
He did not respond to questions about whether he or the local government received any money from the project. Adolphe Nkoumou, who is in charge of local agricultural projects, told reporters that as far as he knew nobody in the local government had received anything.
And Jean Paul Nkomo Nkomo, chief of Tatching 2 village in Meyomessala region, scoffed at rumours that 85 million Central African francs (US$142,800) had been received by local authorities, saying that if he had "that sort of money" he would be living "at the Hilton" hotel and not in an unfinished shack.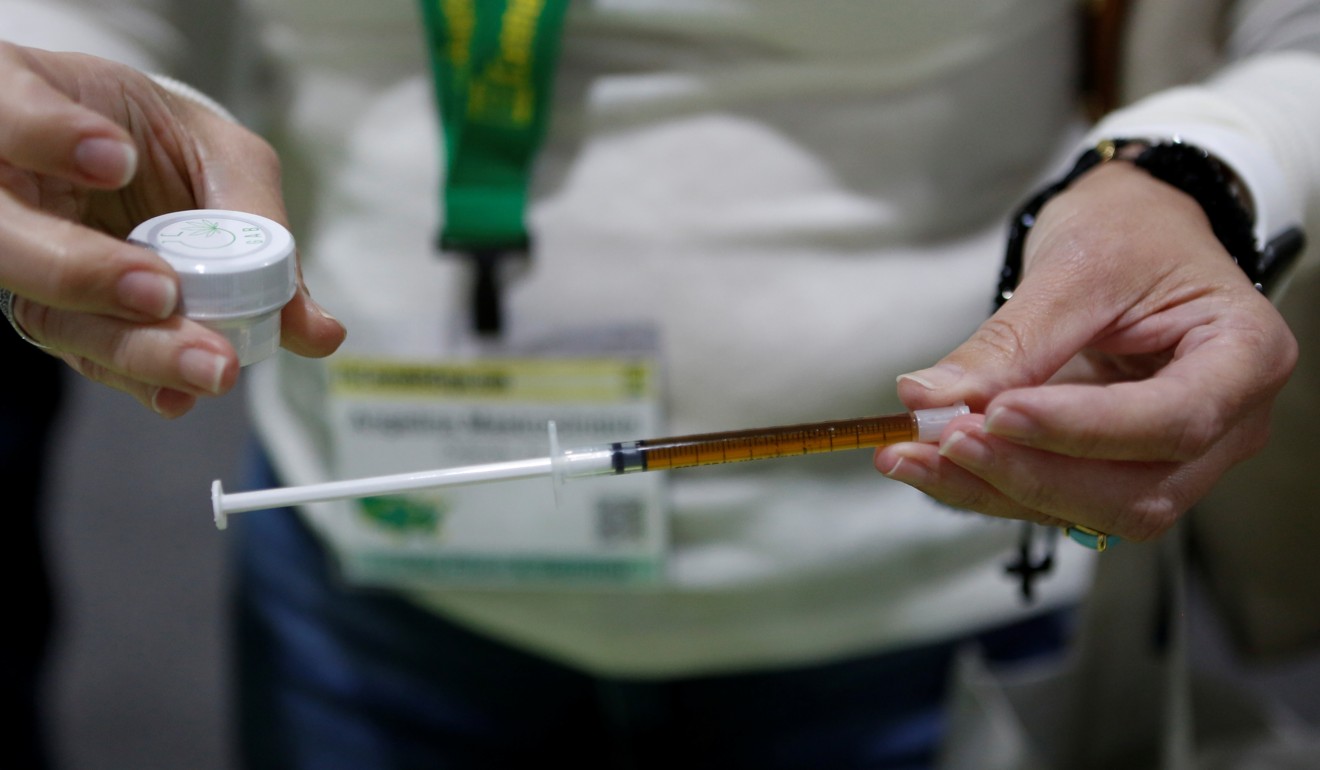 The documents show Trade Park Corporation touted the promise of a big pay-off from
cannabidiol (CBD) oil
exports – which in one instance it described as "pound for pound … currently more valuable than gold" – to help smooth the way for the firm to get permission to grow cannabis in Cameroon and acquire a massive tract of protected rainforest to do so.
Chris Duvall, who chairs the University of New Mexico's geography and environmental studies department, said the Meyo AgriPark proposal is part of a growing trend of foreign companies looking to Africa for land where they can grow cannabis to cash in on the
burgeoning global market for medicinal extracts
.
"There are really very limited environmental regulations and policies in most sub-Saharan countries, and where they exist, a lot of times they're not enforced," he said.
"A lot of times the companies have more access to more wealth, more money than virtually the entire government of some of these countries, and so the power differential is very strong."
In her response, Pawar said she had allocated funds to employ global environmental and animal welfare agencies as consultants on the project.
"This project would be implemented with the highest levels of environmental safety as possible," she said.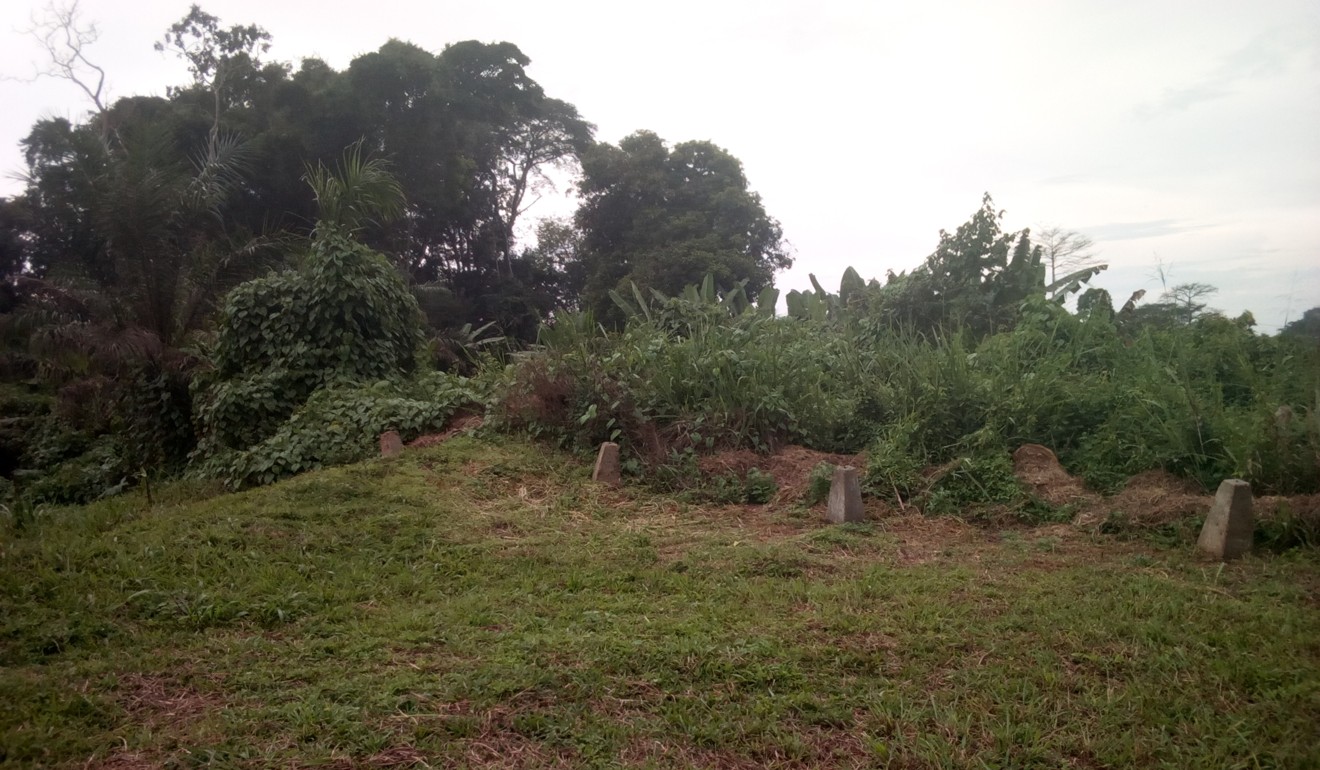 Trade Park Corporation's contract with the Meyomessala government listed more than a dozen international firms that had purportedly submitted bids and tenders for the project, including household names such as British American Tobacco and Bayer AG.
Not all companies replied to requests for comment but those that did, including O'Neal, Agrilogistics, British American Tobacco and Altria, denied any involvement.
But Pawar insisted the project is simply "awaiting investment to proceed".
"In some documents we highlighted potential investors we felt would be interested in becoming either an investor in the project itself or a future FDI party for the government," she said. "Some of those mentioned were contacted to discuss, but not all as the project has not yet reached the stage where it could be presented to them."
Today, Meyo AgriPark exists only as a far-fetched proposal in old pamphlets and business plans, as well as a scattering of markers around the boundaries of the proposed site.
But the local government has not given up hope, according to Nkoumou, the municipal council member in charge of agricultural projects. He said investors from
India
and
Japan
had shown interest, without elaborating.
"We are ready to receive any sponsors for the project," Nkoumou said in an interview, after a day's work on his farm. "It is a project that will benefit the community."
To report this story, the South China Morning Post partnered with NBC News in New York and the Organised Crime and Corruption Reporting Project, a non-profit journalism outfit based in Sarajevo. The Formations House corporate documents trove, dubbed #29Leaks, is being reported on by 21 news organisations in 18 countries.