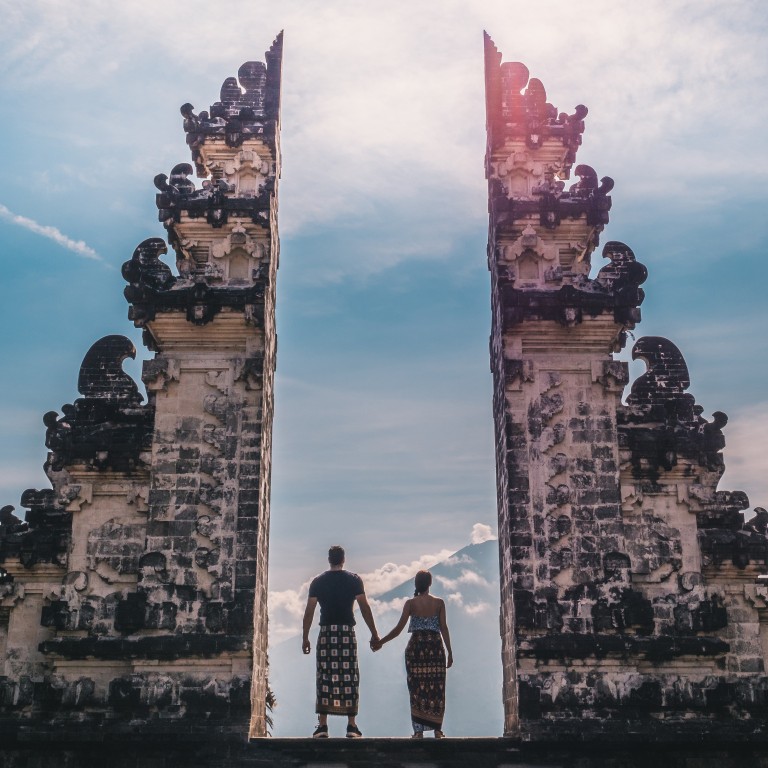 Trump, traffic, trash: why Bali is losing its shine for Chinese tourists
As the US-China trade war takes a toll on Chinese tourist arrivals in Bali, the Indonesian island is turning to high-end tourism to fill the gap
First it must tackle 'shut up and eat your soup' zero-pricing tours and increasingly polluted beaches
T
rouble is brewing
in
Indonesia
's "Island of the Gods" and it seems there are plenty of things to blame: Donald Trump, cheap tours aimed at the Chinese market, and worsening pollution.
The number of Chinese tourists visiting Bali last year dropped 35 per cent, raising eyebrows throughout the hospitality sector and putting in jeopardy China's crown as the island's leading source of visitors, ahead of Australia.
According to the Bali Tourism Board, the overall number of visitors to the island for the first 10 months of the year grew by only 1.2 per cent, compared to more than 15 per cent in 2017. More than 6.5 million people visited Bali in 2018, with no guarantee that the popular
tourist
destination would match this number for 2019.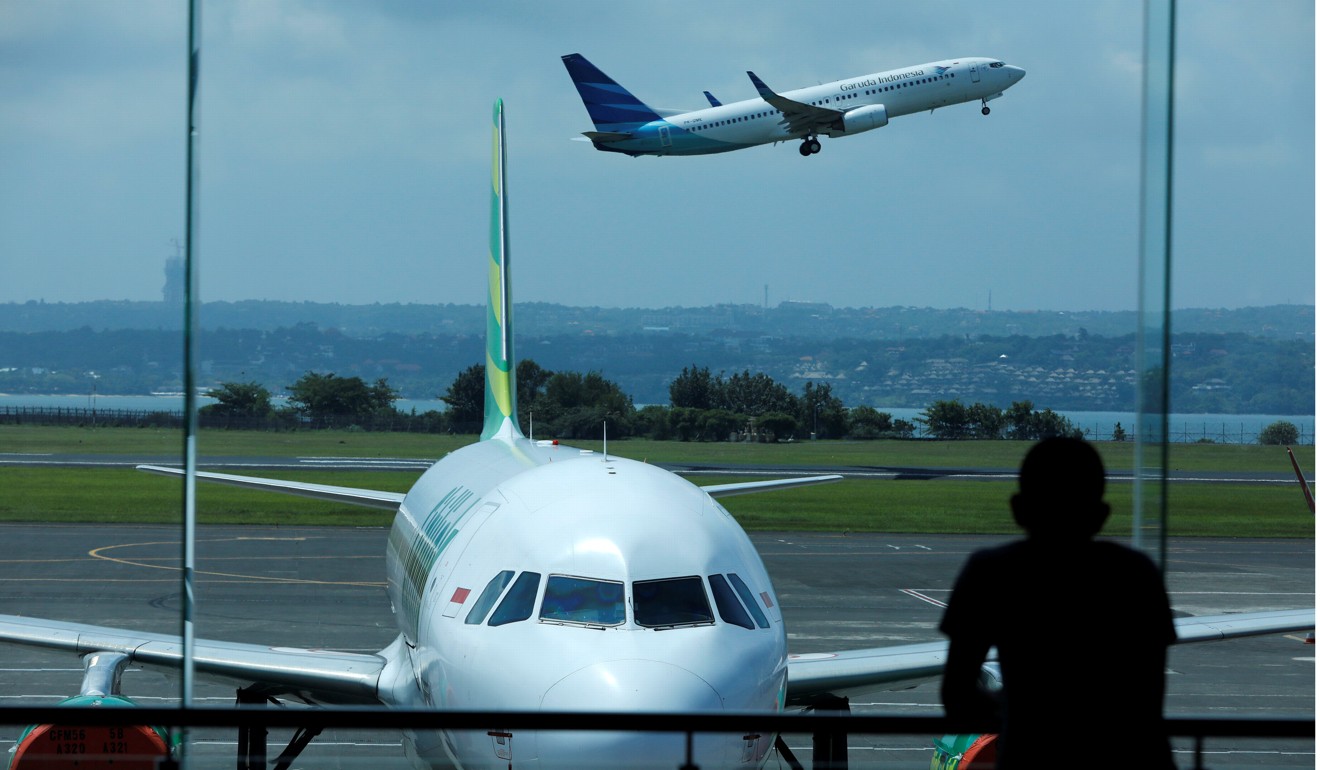 The dramatic drop is part of a region-wide slowdown in tourism from the Chinese mainland, which analysts and industry players say was triggered by the
US-China trade war
initiated by US President
Donald Trump
.
"It's not just Bali. If you look at
Thailand
, it's the same thing – down 35 per cent, I think," said IB Agung Bagus Partha Adnyana, chairman of the Bali Tourism Board.
"It's not [due to] the
Hong Kong political crisis
, it's the trade war between the Americans and the Chinese," he said. In 2018, the Chinese government was still providing incentives for citizens to travel, but these were removed last year, he said. "That has impacted the number of travellers abroad."
The impact on Bali's overall economy remains to be seen, but the irony is that China had basically saved the island's tourism industry in the dark days following
Islamist terrorist attacks in 2002
and 2005 that killed hundreds of tourists and stopped hundreds of thousands more from visiting Bali.
In 2002, China was not even in the top 10 for visitor arrivals to Bali, but it has firmly held the No 1 spot for the last five years. However, this has not always brought smiles to the friendly Balinese population.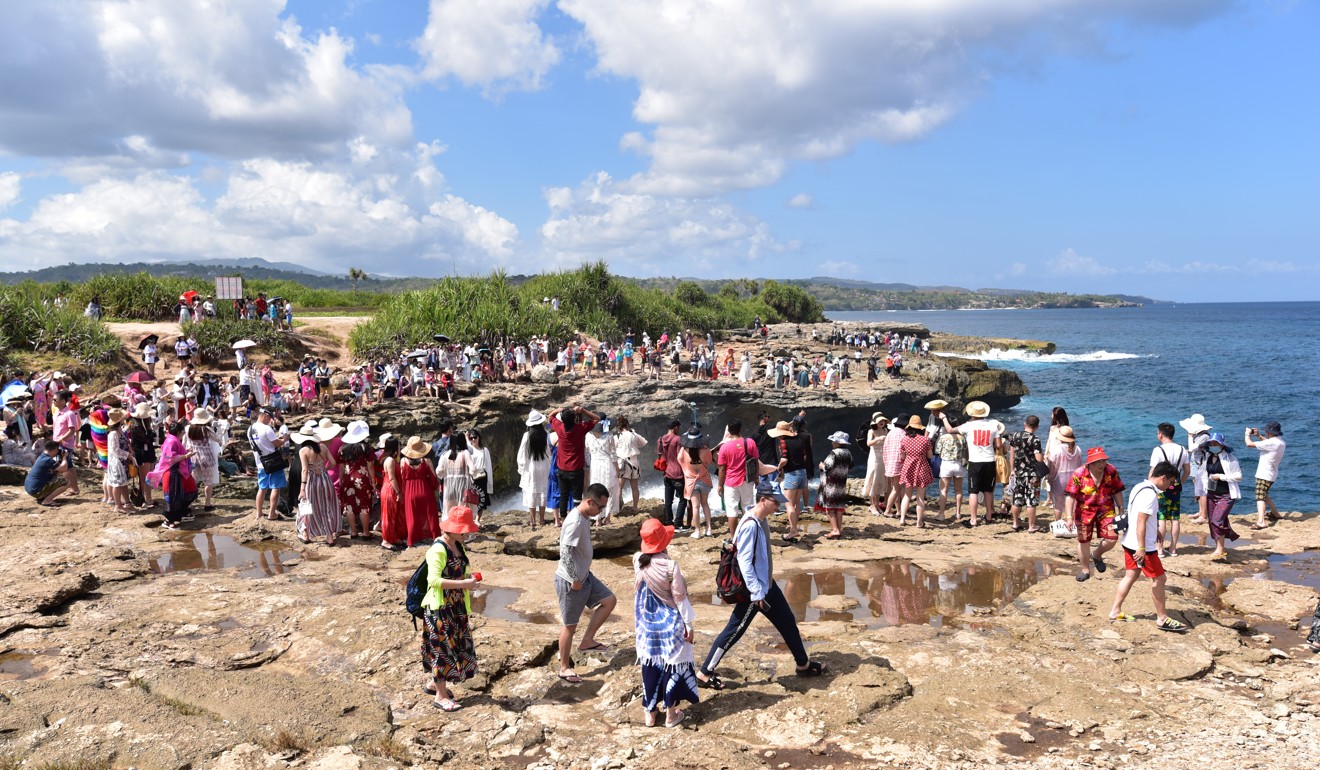 For years there have been grumblings by locals about "zero pricing" Chinese tours – industry lingo for cheap bus tours that do not benefit Bali's economy. On these tours, groups spend about five days being herded from temples to predesignated restaurants, hotels and souvenir stands with business links to the Chinese mainland, before being put back on a plane home.
"This has been going on for 21 years," said Jack Daniels, an American tourism industry analyst based in Bali.
Calling it the "shut up and eat your soup" phenomenon, Daniels said such tours were not in the best interests of the Chinese visitors, who could end up paying up to 70 per cent more for everything they eat or buy.
"The Chinese are not travelling as they used to. Yes, there is a trade war but the zero-pricing situation [is also a problem]," he said. Tourists pay as little as US$400 for a Bali tour package excluding flights, but tour operators are "virtually holding a gun to the heads of the Chinese".
Daniels said such tours did not benefit Balinese either, as they did not generate significant revenue or jobs.
After ignoring the problem for years, the Balinese government is now cracking down and pursuing consumer protection regulations, including closing down unlicensed and unscrupulous shops and tour operators believed to be owned by companies in mainland China. Officials have also spoken with their counterparts in the Chinese government about the problem, hoping to enlist Beijing's help.
"All parties must be responsible for the continuity of good tourism in Bali so that the future becomes better and better. Let us jointly reorganise tourism in Bali," said provincial lawmaker Nyoman Adi Wiryatama, chairman of a commission looking into the problem. "Bali is very welcoming to Chinese tourists. However, Bali does not need a 'Chinese mafia' store chain."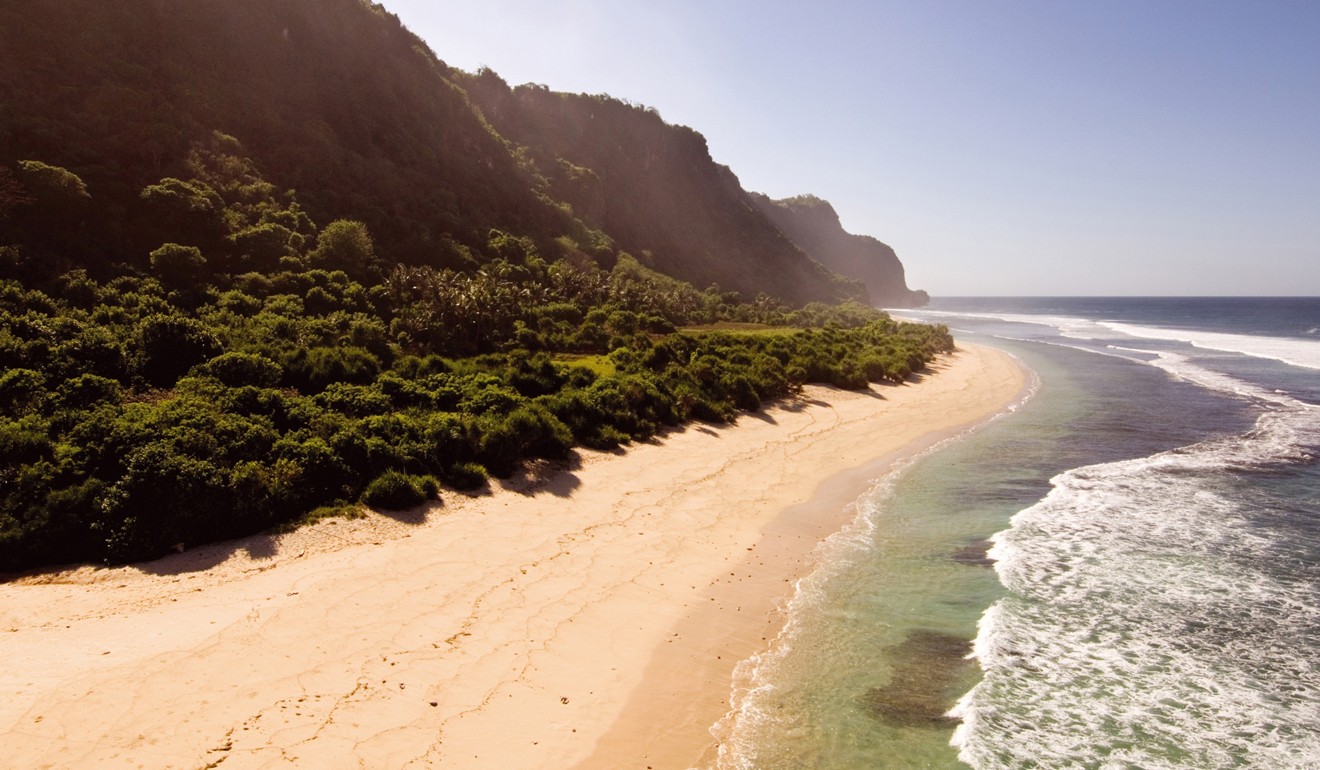 Some tourism industry players say they are not overly concerned about the drop in Chinese visitors as this affects primarily the lower end of the market.
"The high-end segment is still strong – high-end, good villas, packages," Adnyana of the Bali Tourism Board said. "China is very big, and still they are not travelling a lot to Bali. So we have to introduce good things – high-end tourism. There are many good things, not just shopping, shopping, shopping. We will show them our culture, our food, our scenery."
Some players say the provincial and national governments need to do more than that, such as focusing more resources on attracting mid- to high-end market visitors from Europe. While arrivals from Britain, France and Germany increased last year, there were only 263,000 visitors from Britain, the largest European market, between last January and October – a far cry from the more than 1.1 million tourists each from China and Australia. "Some think that is the solution, but they have no way of achieving that," Daniels said.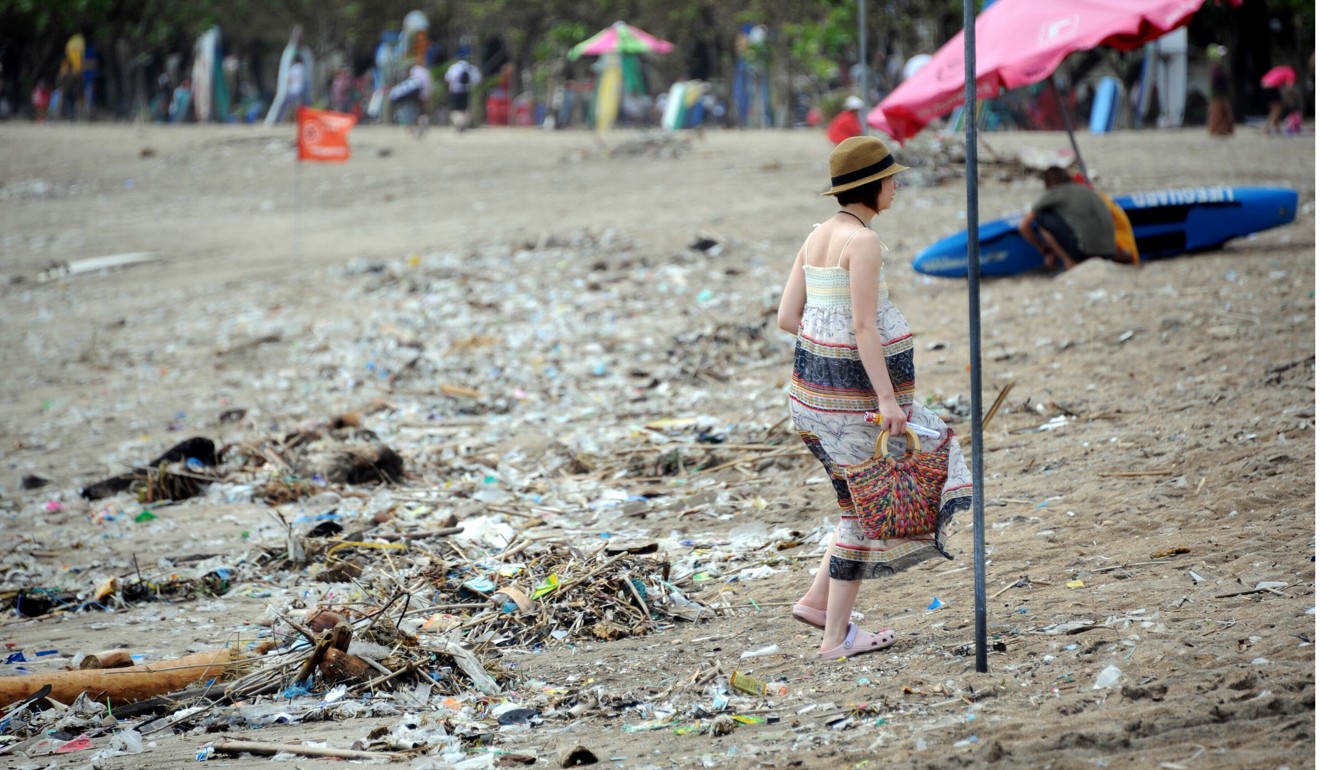 Another issue is pollution – both in the air and on Bali's beaches. Traffic in Badung, the main tourist district, worsens every year, according to island residents who battle it on a daily basis. On New Year's Day, air quality was ranked as only "moderate", just above unhealthy for people with respiratory and other medical conditions.
Travel guide Fodor's "no go" list for 2020 included Bali because of overtourism and
environmental concerns
. Records from the Bali Environment Agency showed the island produced 3,800 tonnes of waste a day in 2017, with only 60 per cent ending up in landfills, according to local media reports.
Plastic bottles, wrappers and other waste are a fixture on the island's tourist beaches, and have prompted the provincial government to ban stores from using plastic shopping bags. It is also considering implementing a US$10 tax on arriving foreign tourists and using the money for environmental protection programmes.
"The traffic and the trash – that is our concern. The trash on the beach comes from the sea, from Java, from Bali, from China, from everywhere. They have no idea where it all comes from," Adnyana said. "We have to have something in the sea to catch the trash. The government is still trying to do something – hopefully this year they can do something about the traffic." ■
Purchase the China AI Report 2020
brought to you by SCMP Research and enjoy a 20% discount (original price US$400). This 60-page all new intelligence report gives you first-hand insights and analysis into the latest industry developments and intelligence about China AI. Get exclusive access to our webinars for continuous learning, and interact with China AI executives in live Q&A. Offer valid until 31 March 2020.