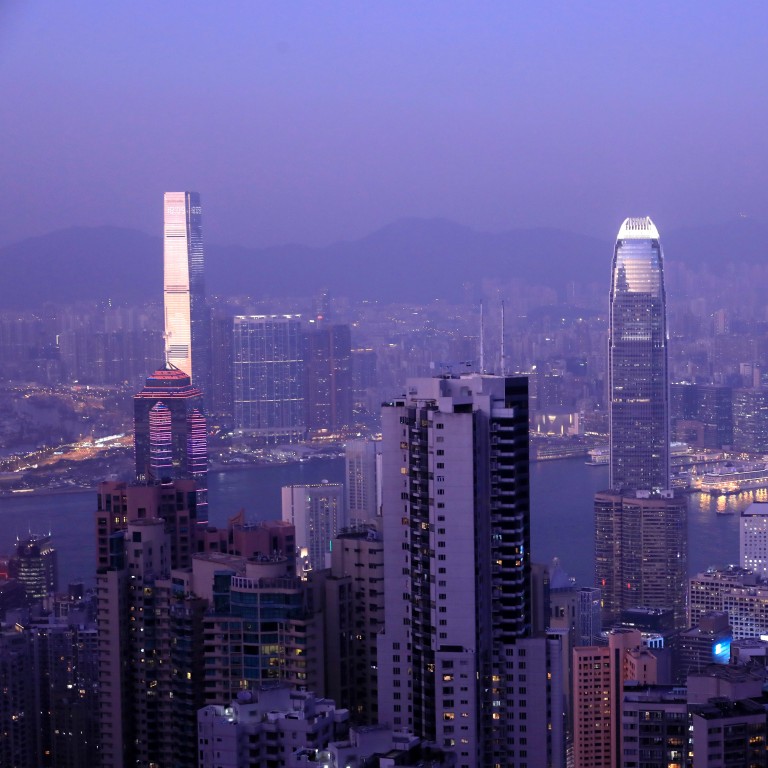 Singaporeans in Hong Kong and mainland China: how the 'third wing' of the Lion City's economy took flight
Singaporean firms have over the decades moved from a 'first wing' – the domestic economy – to a second, namely regional expansion
Now a new group of entrepreneurs is assimilating into other economies and building localised businesses rather than brandishing the city state's brand
U
ncomfortable – that's how
Singapore
-born entrepreneur Faith Teo describes the first foray she made into China, back in late 2016.
"I didn't want to go to China," recalled the 30-year-old, who had moved to Hangzhou in Zhejiang province at the time with her sister to grow their mobile fashion app Fashory.
"When I got there, everything was complicated, there was a lot of drinking in business-making, I didn't really like the food. China was like another planet. I just wanted to go home [to Singapore]."
Six months in, the business had yet to take off and Teo was ready to call it quits. But a stint at e-commerce giant Alibaba Group changed everything.
"I stayed in China because I didn't want to leave my sister, but I knew I had to do things differently," said Teo, who joined Alibaba's international user experience design team in December 2017.
Alibaba
owns the
South China Morning Post
.
For close to a year, she pulled 13-hour days at work, even on weekends, picking up what was "three years' worth" of experience relating to the ins and outs of doing business in China – and regaining her confidence.
"I didn't mind because I wanted to learn," Teo said. "In my first week at Alibaba, one thing already stood out for me: what can be scarier than knowing that the people smarter than you are also more hardworking than you?"
Interacting with the locals, rather than sticking with a circle of expatriates, also helped her grasp the Chinese way of thinking and doing things, while peeling off many preconceived ideas she had held about the country.
"To be successful in China, you must be able to play by their rules," Teo said. "When I did that, it felt like I finally understood China. I felt that I could stay in China for another five years, or even more."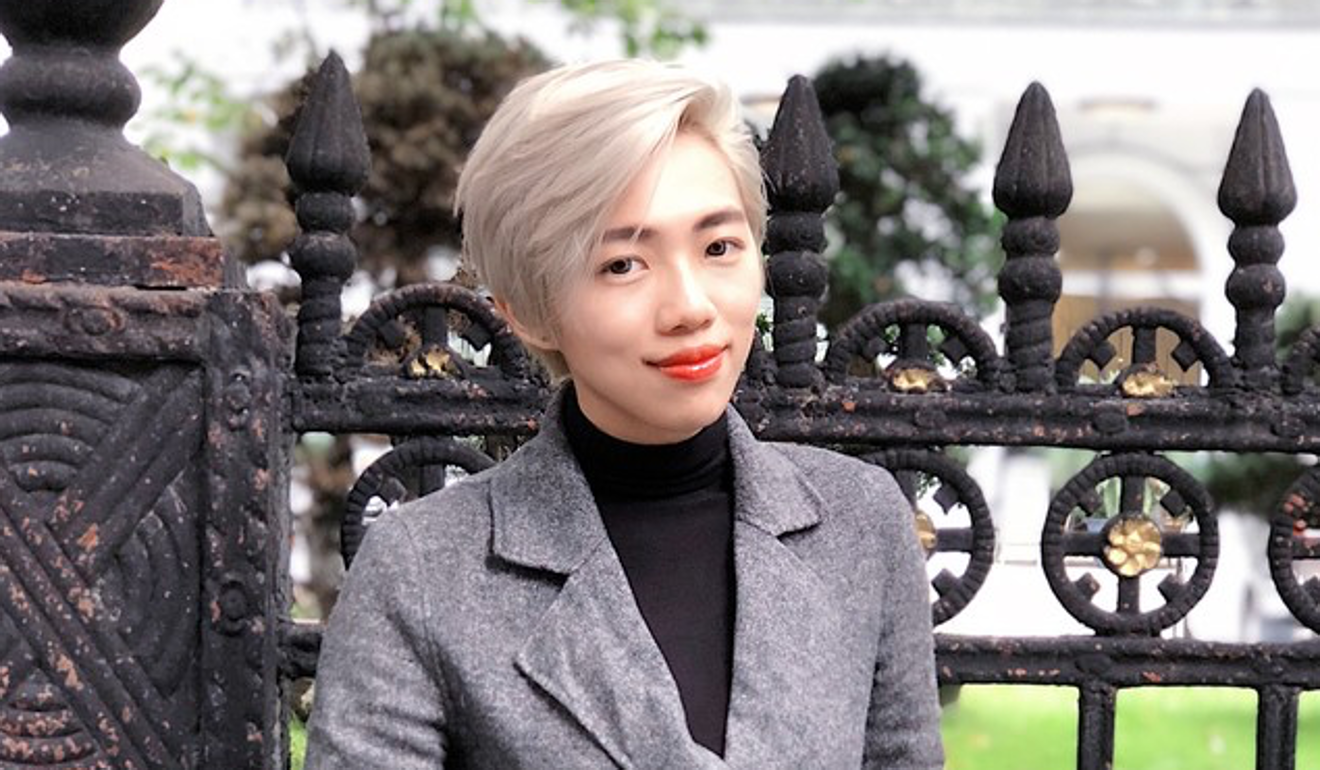 A 'THIRD WING' SPROUTS
Today, Teo heads her retail technology start-up 8XP in Shanghai, part of a growing group of Singaporean entrepreneurs looking to make it in the world's most populous nation. The Singapore Chamber of Commerce and Industry in China has more than 1,300 members, according to its website.
"In China, the opportunities were and still are tremendous. There's a lot of energy and ideas, and people are always doing something," said Josh Lim, co-founder and executive director at Shanghai-based investment and advisory company IJK Capital Partners.
He has been living and working in China since 2010, after securing a job with a private equity firm in Beijing fresh out of university.
"I was just plain curious about China," said Lim, who turned down three other better-paying job offers in Singapore because "adventure was more important than money". "That set the stage for me to try something different, fun and cowboy-ish. I loved it. There were few rules and little structure for things in general. It felt very different from Singapore."
The push for Singapore businesses to expand beyond the shores of the city state has been in place since 1993, when the administration of then Prime Minister Goh Chok Tong sought to take the economy regional, calling it the country's "second wing" – with the first wing being the domestic economy.
"Singapore is right in the midst of this booming region," Goh said in a 1994 parliamentary speech. "Go out and seek your fortunes."
Singaporean corporations such as Keppel, Sembcorp and CapitaLand have since gone on to establish themselves in China. Three prominent government-to-government projects have also emerged: China-Singapore Suzhou Industrial Park, the Sino-Singapore Tianjin Eco-city, and the China-Singapore (Chongqing) Demonstration Initiative on Strategic Connectivity.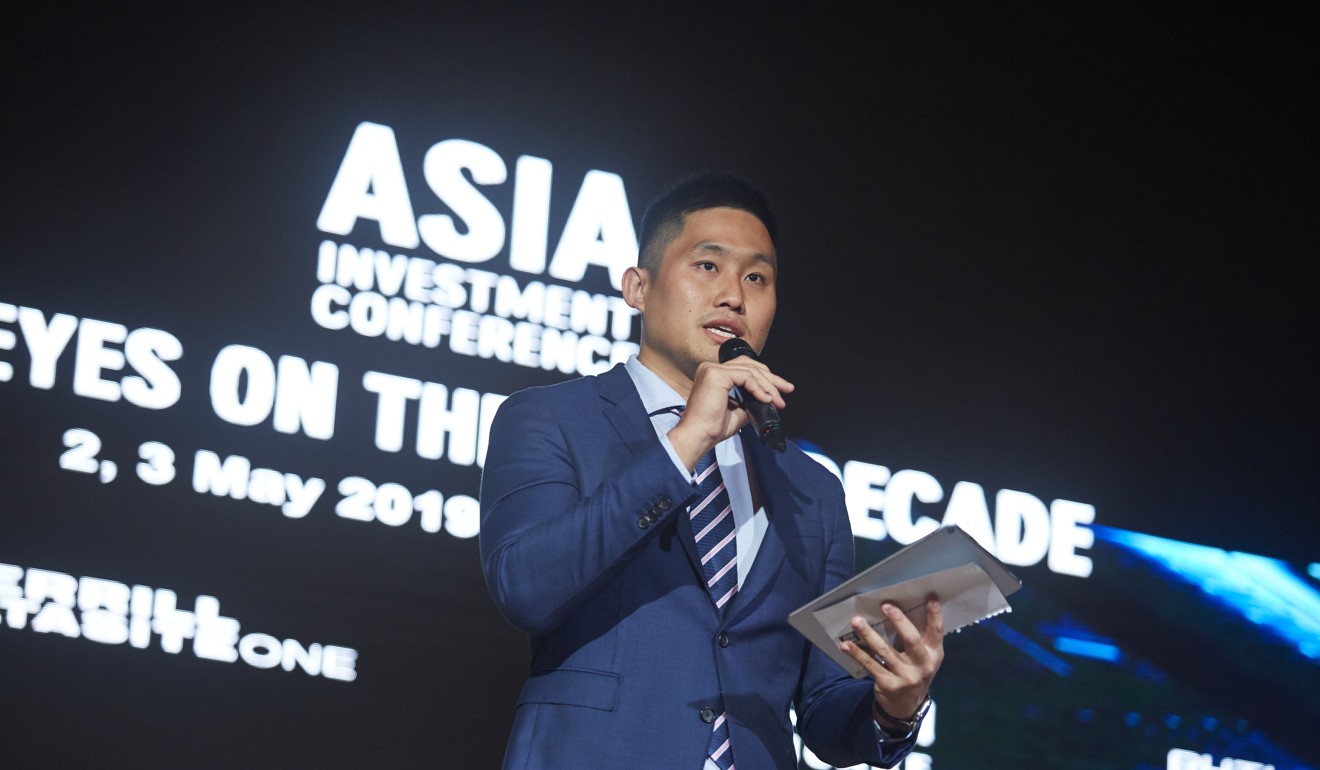 This drive continues today, with the island nation's budget last year setting aside S$1 billion (US$740.8 million) to help companies of all sizes break into overseas markets.
Rather than brandish the Singapore brand, they have chosen to assimilate into other economies and build highly localised businesses.
Kow Ping, co-founder and director of Hong Kong wearable technology company Well Being Digital, recalled that when he first moved to the city in early 2000, many Singaporeans working there had been posted as employees of major corporations. He, on the other hand, was drawn by Hong Kong's burgeoning internet sector and planned to "do stuff" of his own.
"I did join some Singaporean networking events, but the mentality [between others there and myself] was very different," Kow said. "I remember I tried to hire some Singaporeans to come work at my start-up, and they asked for expat packages. How do I even offer expat packages as a start-up?"
To better communicate with people in Hong Kong, Kow picked up Cantonese. "In business, communication is important, and in communication, the language is important. By speaking to people in their native tongue, sometimes it closes the gap very fast," he said.
Unfortunately, he added, many Singaporeans who had lived in Hong Kong longer than him tended to only be able to understand Cantonese, but not speak it.
"Singapore is also a migrant society. When someone new comes, we hope that they assimilate, or make the effort to. This is the same for Hong Kong and anywhere else," Kow said. "It all goes back to the language you speak, and whether you try to assimilate. If you don't put in the effort, you miss the opportunity to bridge the gap between yourself and the locals."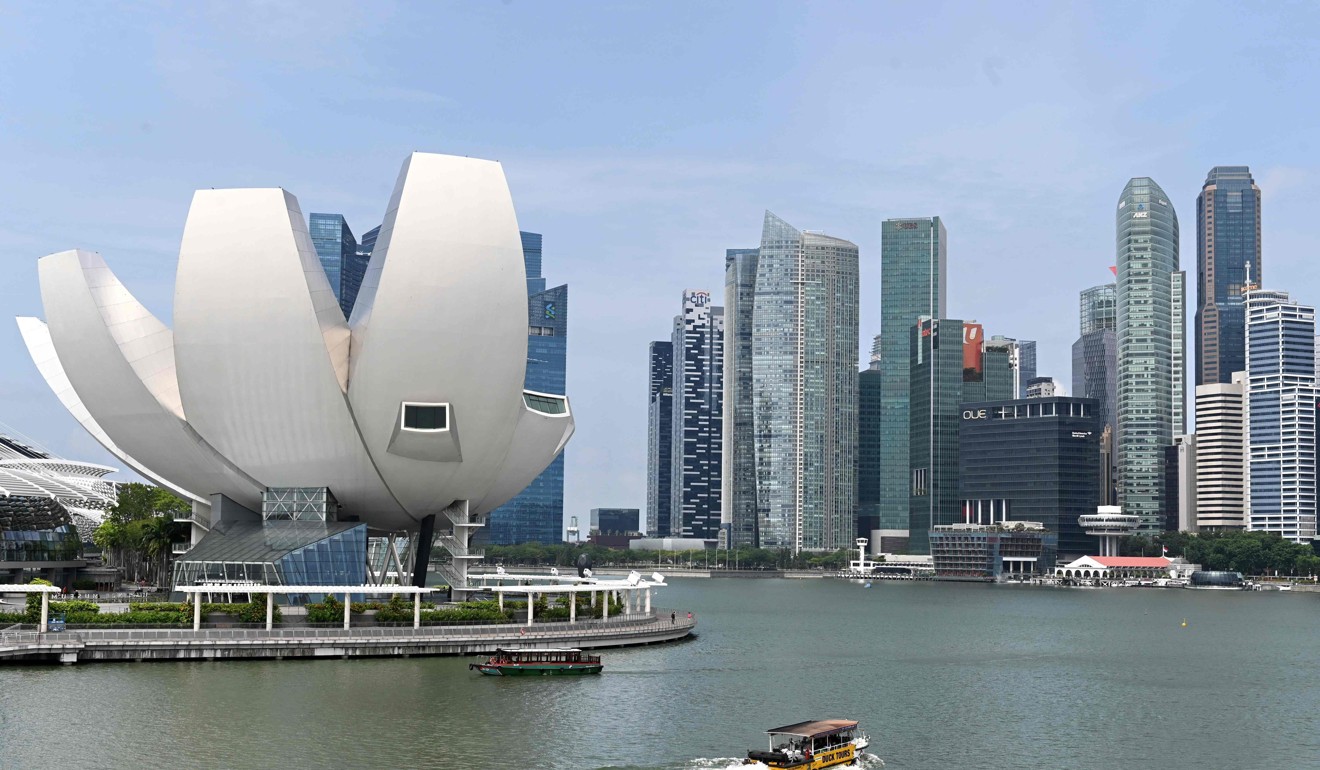 BUMPY ROADS
China is often seen as a notoriously difficult market for foreign companies to access. Businesses have to contend with a host of challenges, from the language and highly regulated industries to cutthroat competition and the intricate art of guanxi, or relationship building.
With zero contacts, Singaporean Sam Lee got his recruitment business in Shanghai off the ground in 2004 by cold-calling potential customers off the Fortune 500 directory. It took months before he secured his first client.
"But from there, the client recommended me to other companies, and this for me was the biggest boost. It was by word of mouth that more doors were opened," Lee said, adding that even then, he would not have made further headway without the help of his Chinese partner.
His goal now is to help young entrepreneurs leverage the power of networking. "We not only want to help connect start-ups to the right parties and access funding, but also tap on the extensive networks of our members in Hong Kong and China," said Lee, who is also co-founder of Hong Kong-based Nanyang Angelz, an angel investor network for start-ups. "This is especially important in these markets, where guanxi is everywhere."
Elsewhere, James Tan faced a different problem: copycats.
Drawn to China by the simple desire to fish in "a bigger pond", he founded online daily-deals site 55tuan.com with four other schoolmates in late 2009, after graduating from Beijing's prestigious Tsinghua University.
The firm would go on to become the first Chinese e-commerce firm listed on the Nasdaq index in the United States, with a presence in more than 200 cities in China today.
"It may be hard to believe now in an age of Grab, Airbnb and Meetup, but gathering a group of people who do not know one another and who want to do something similar together in 2009 was difficult," Tan said, noting that 55tuan.com took off only after group discounts at restaurants were built into the service.
Being at the heart of the massive Chinese market meant Tan and his team had to deal with swarms of competitors, including many scam companies.
"China back then was not a nice place to kick new business ideas off the ground. People would take your idea and run with it. Even up till five years ago, there was this term called C2C, or Copy to China. Everything you can find in Silicon Valley, you'd be able to find a copycat version in China."
But a lot had changed since, he said – including China's building up of its own technological muscle.
"The Chinese are no longer just copycats. They've taken ideas and made them even better," Tan said. "It's not just Alibaba or WeChat. Just look at ride-sharing apps like Didi Chuxing and drone manufacturers like DJI. There're also social media apps like TikTok – who knew it would become this big? The US is no longer the world's only source of inspiration."
Tan founded venture capital firm Quest Ventures in 2011 to focus on the untapped potential of Southeast Asian start-ups, instead of those trying to break into the Chinese market.
"Five years ago, it would have made sense to focus on start-ups entering China, but not any more," he said. "Now you also have many haigui [people who return to China after studying abroad]. Like everyone else, they can see that opportunities no longer just exist in the US, but right there in their home country, in China."
DOES SINGAPORE STILL MEAN ANYTHING TO CHINA?
When China's then paramount leader Deng Xiaoping visited Singapore in 1978, he was struck by what the tiny city state had achieved.
But the tables had turned, observed K.K. Chua, Asia-Pacific president at US cosmetics brand Mary Kay. He was born and raised in Singapore but has been based in Hong Kong for more than 20 years.
With China leading the world on many fronts – from trade to technology – it was Singapore that had to learn from China, not the other way round, he said.
"The Singapore brand had a very high standing right up to about 2012, 2013. And then it missed an opportunity," Chua said, citing the way China surged forward with cashless payments, while Singapore did not.
"If at that time Singapore had the foresight to identify this as the future, we could have positioned ourselves, because of our close relationship with China, to be the conduit for China to bring what they've discovered into the rest of Southeast Asia.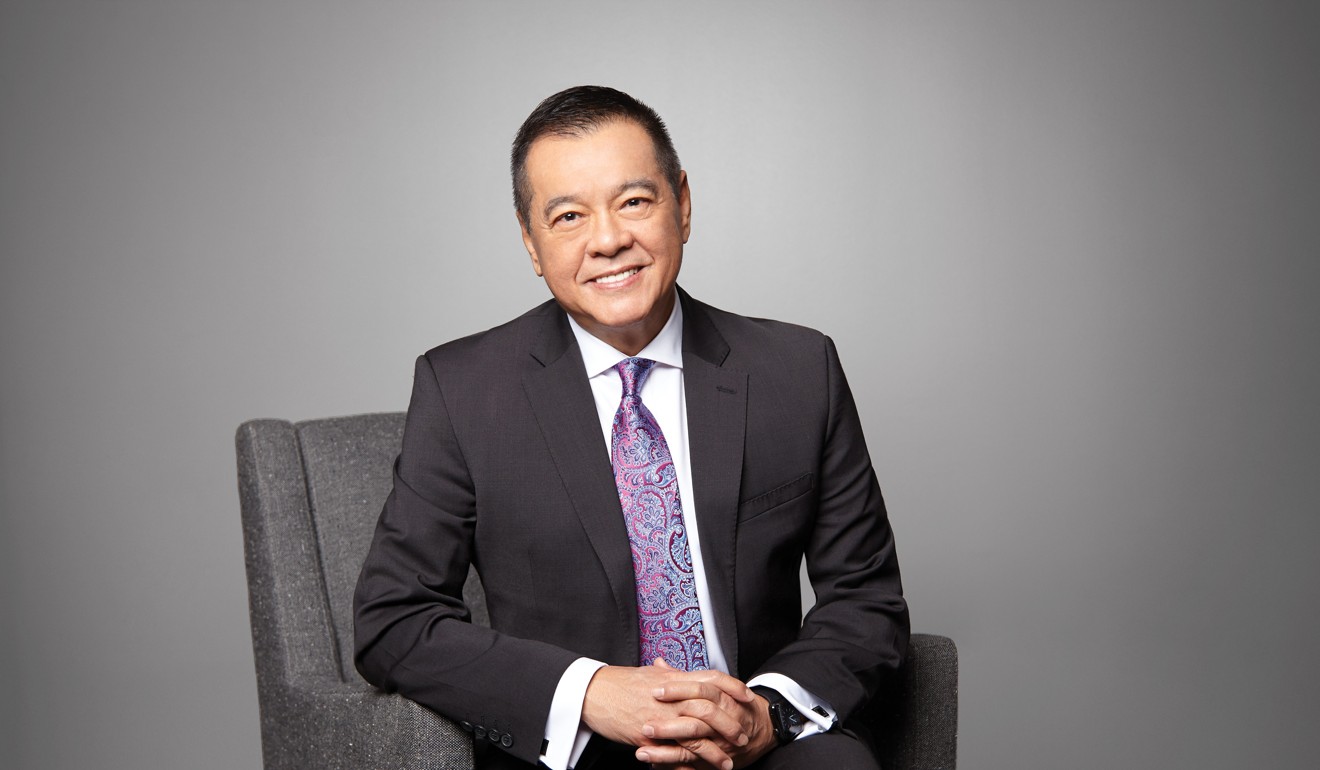 "But right now you see Alibaba setting up shop in Kuala Lumpur rather than Singapore. Why? Because they don't need Singapore any more. They can go [to Southeast Asia] directly themselves."
Chua believes the problem lies in a common mentality among Singaporeans – that they are better than the Chinese.
"They don't understand that when you've got a gene pool of 1.4 billion people, there are bound to be many people who are much more intelligent, more skilled," he said. "What is there that you can bring to their home country that they don't already know? What have you, a Singaporean, got to teach them?"
All of this raises the question: is Singapore still relevant to China?
"How Singapore adds value to China, Hong Kong, as well as the region, against a rising pool of talent will have to be recalibrated from time to time. We have to find ways in every industry to carve out a niche for ourselves. And we do so by building the right skills," said Lee Yi Shyan, chairman of Business China.
The non-profit organisation was formed in 2007 to nurture a bilingual and bicultural group of Singaporeans and develop a cultural and economic bridge linking the world and China.
Business China is launching a new exchange programme this year, in which up to 500 Singapore university or polytechnic students can apply for internships with China-based companies for six months, and vice versa.
The bilateral internship exchange scheme marks the first such agreement for both Singapore and China. "It is an important way for us to expand our pool of China-ready talent," Lee said.
He pointed out that Singapore was still widely recognised for certain attributes in business conduct, in particular high-quality levels, discipline, reliability and safety – a reputation that has been painstakingly built over the years. Many Singaporeans also continue to be valued for their professionalism, bilingualism and the ability to take a global view.
Lye Liang Fook, senior fellow at Singapore's ISEAS-Yusof Ishak Institute, said the country's brand "still sticks and remains precious".
"The challenge now is for Singapore to find niche areas to work with so it can bring value to China's development," he said. "But it will require constant tilling and building on the foundation. The going could be tougher, [but] as Singapore continues to make progress … I think we will continue to be able to add value to China's development." ■
Purchase the China AI Report 2020
brought to you by SCMP Research and enjoy a 20% discount (original price US$400). This 60-page all new intelligence report gives you first-hand insights and analysis into the latest industry developments and intelligence about China AI. Get exclusive access to our webinars for continuous learning, and interact with China AI executives in live Q&A. Offer valid until 31 March 2020.