How does Singapore's burgeoning digital banking scene stack up against Hong Kong and Britain?
The Lion City's central bank is this year issuing five new digital banking licences, stirring up competition and increasing innovation in the sector
One expert says that since Hong Kong and Britain were earlier adopters of digital banking than the island nation, it could see what worked for them and adopt those strategies
The announcement that
Singapore
's central bank would this year award up to five new digital banking licences to non-lenders has ushered in what analysts are calling a second wave of transformation for the
city state's banking space
.
The first wave of changes rolled out over a five-year period starting in 1999, when new players jumped into an arena dominated by the likes of DBS Bank, Overseas-Chinese Banking Corporation (OCBC), and United Overseas Bank (UOB).
Analysts say the competition for this year's licences is likely to see the entrance of non-conventional players such as fintech companies and
Chinese technology giants
into the sector, potentially stirring up competition and introducing new offerings for businesses and consumers alike.
"Rather than a wake-up call for the incumbents, these new digital banking licences could serve as a much-needed catalyst to help traditional financial firms become even more committed to their digital strategies," said Divyesh Vithlani, who leads Accenture's financial services in Asean.
He added that banks had invested heavily in making their operations more data driven in recent years.
This was in line with what the Monetary Authority of Singapore (MAS) said when announcing the guidelines of the keenly watched battle – that the move was to ensure the banking sector remained "resilient, competitive and vibrant".
The central bank said it would be announcing the results in June, and digital banks would be expected to kick off business in mid-2021.
WHAT ARE DIGITAL BANKS?
Digital banks, otherwise known as virtual banks, offer the same banking services as incumbent players – except they operate entirely without bricks and mortar branches.
This would mean consumers and businesses can skip the hassle of standing in line at crowded branches just to cash a check or apply for a loan, as they could perform such operations entirely on their smartphones or computers.
But this comes with another challenge, said Kenneth Bok, head of growth and strategy at Singapore-based blockchain platform Zilliqa: digital banks have to keep a close eye on their systems, as the only touchpoint with customers is through an application.
"Everything about that experience has to be super smooth. It has to be great, it has to have great graphics, it has to be super reliable," he said.
Digital banks are also typically drawn to Singapore and Hong Kong, as they see these cities as a springboard to the untapped market in Southeast Asia.
Indonesia, for example, is a country in which digital banks could thrive. "Let's say you are living on an island in Indonesia. You cannot easily get to cities like Jakarta to do your banking," Bok said.
This is where digital banks come in. Even though the demographic in Singapore is mostly well banked, there are hundreds of millions of people who are underserved by incumbent institutions in the region, including in Vietnam and the Philippines.
WHO ARE THE CONTENDERS?
The monetary authority said it had received 21 applications for digital bank licences, comprising seven applicants for digital full-bank licences, and 14 applications for digital wholesale bank licences.
Full-bank licences allow players to take deposits from retail customers, while wholesale licences are for those looking to cater to small- and medium sized enterprises (SMEs) and other non-retail segments.
After applications for the licences closed on December 31 last year, the MAS said it had attracted "strong interest from a diverse group of applicants" such as e-commerce firms, technology and fintech companies, including the likes of crowdfunding platforms and payment service providers.
"The majority of applicants are consortiums, with entities seeking to combine their individual strengths to enhance the digital bank's value proposition," it said in a statement.
Nine of the 14 who are bidding for wholesale bank licences have made their bid public, including a concentration of Chinese tech companies hoping to make a splash in Singapore.
This includes the financial arm of smartphone vendor Xiaomi, which has teamed up with Hong Kong financial services group AMTD, state-owned power grid operator SP Group, and digital financing platform Funding Societies.
Yillion Group, which has Hong Kong-listed food delivery operator Meituan Dianping as a major shareholder, joined hands with Chinese fintech company Hande Group and Singapore-headquartered wealth management firm iFast. Ant Financial – the fintech affiliate of Alibaba Group Holding, which owns the South China Morning Post – is running alone.
Chinese software giant Shanghai Jifu Information Technology Service, Hong Kong-listed Sheng Ye Capital, real estate developer Greenland Group, and e-commerce group Zall have each formed their own consortiums.
ByteDance, which owns popular video-sharing app TikTok, also counts itself an interested party, according to multiple reports.
Besides Chinese firms, Singapore-based fintech firm Arival Bank is bidding for the wholesale licence.
The race for full-bank licences, on the other hand, is being dominated by Singaporean tie-ups. Ride-hailing company Grab has teamed up with Singtel, Southeast Asia's largest telecoms company, while the Singapore Business Federation has joined a consortium with Singapore billionaire Ron Sim and smart card payment operator EZ-Link.
Only Sea Limited, which owns e-commerce platform Shopee and game developer Garena, has ventured into the race alone.
To explain this trend, Vithlani of Accenture said Singapore's digital banking race was similar to Hong Kong's in the sense that it saw companies from different fields joining hands.
"No single firm can potentially bring the combination of skills and capabilities, customer access, data and local business experience to run an effective digital bank," he said, adding that this meant it was best to collaborate, with each player focusing on "amplifying its core capability".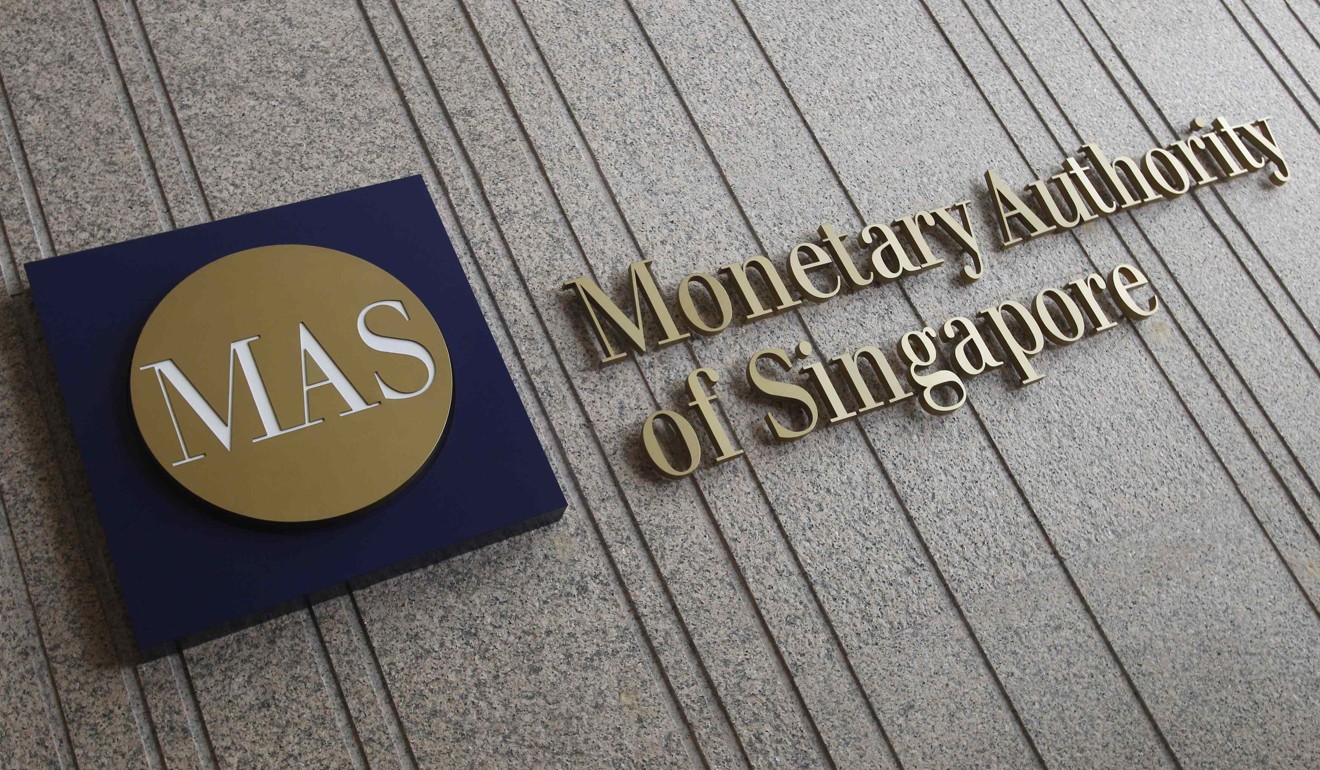 WHAT HAVE OTHER COUNTRIES DONE?
Lawrence Loh, associate professor at the National University of Singapore (NUS), said the island nation was keeping pace with international financial hubs such as Hong Kong and Britain – albeit with a "prudent" stride.
The Hong Kong Monetary Authority issued eight digital banking licences last year, including four which were awarded in May to the likes of Alibaba, PingAn, and Xiaomi – all firms from mainland China.
Britain, on the other hand, boasts one of the world's most active digital banking sectors, and some of the industry's more popular upcoming names such as Revolut and Monzo.
According to an Accenture study, digital banks operating in Britain now have more than 13 million customers across Europe, a figure expected to leap to 35 million this year.
Bok of Zilliqa said Singapore's digital banks could learn from the examples of Hong Kong and British companies, and adopt strategies that were popular among customers.
He added that the potential awardees should consider what the experience was like for a digital consumer, what value-added services they could provide, and if consumers valued those services.
To differentiate themselves, Bok said digital banks that catered to SMEs could also consider services such as assisting them in e-invoicing and trade finance, as well as making sure their systems were intuitive.
However, Loh from NUS said that not all strategies from the more developed markets in Britain and Hong Kong could be imported directly.
Loh added that given how deeply rooted financial institutions were in Britain and how robust its stock market and insurance industry were, firms there had what he termed "historical depth". "In other words, they have the luxury of trial and error, of going through the survival of the fittest."
This meant firms there could afford to be more bold and experimental, while financial institutions in Singapore did not have similar "depth", meaning any error made would amplify "more furiously", Loh said.
Still, there were some value-added services that would hardly go wrong with consumers, he said, such as fee-free currency exchange services.
Loh surmised that the Singapore authorities likely viewed these five initial licences as a pilot, and more lay ahead, even though the MAS would be wary of an overcrowding problem.
"Overcrowding will not be to anyone's benefit but these licences will not be the last five," he said. "It is just a starting point and Singapore will open up in a more measured, controlled way."