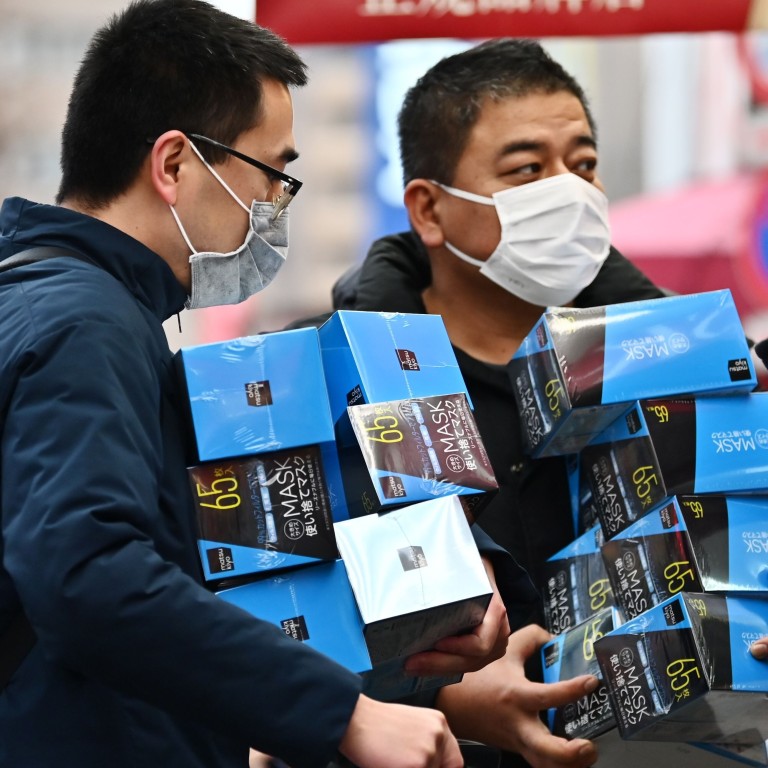 Coronavirus: Thailand, Japan or Singapore, which Asian tourist destination will take the biggest hit?
Chinese foreign travel has increased tenfold since 2003, underwriting other Asian tourism industries which have been hit hard by the virus
The crisis has stirred memories of 2003 outbreak of Sars but events in China are now even more capable of disrupting the global economy
In almost 30 years of providing travel services for Chinese tourists, Bangkok tour operator Chanapan Kaewklachaiyawut had never seen anything like this week's mass cancellation of bookings.
"It is sudden and unexpected," he said, "but it cannot be helped."
As China's restrictions on group travel take effect, Chanapan will spend the next few days heading to the likes of Chiang Mai, Phuket and Pattaya – all cities popular with Chinese travellers – in a bid to salvage the situation.
"[I will try to handle] the deposits we placed. We are not sure if they can be refunded. There's also daily expenditures and employees' salary [to consider]," he said.
The
deadly coronavirus
thought to have originated in the central Chinese city of Wuhan has sent economic shock waves through Asia, particularly its tourism industries.
As the death toll and the number of infections continue to climb, millions in China are now under an effective quarantine, with all flights in and out of Wuhan grounded and a ban on Chinese tour groups domestically and abroad. Other countries have also
begun restricting Chinese tourists
, including the suspension of visas on arrival.
The economic effects are already being felt in Asia, where many countries' tourism industries have been driven by the
boom in Chinese foreign travel
, which has increased nearly tenfold since 2003 according to a report by research firm Capital Economics.
About 134 million Chinese travelled abroad in 2019, up 4.5 per cent from a year earlier, according to official figures. Before the outbreak, the China Outbound Tourism Research Institute predicted some 7 million Chinese would travel abroad during Lunar New Year this year, up from 6.3 million in 2019.
The crisis has stirred memories of the 2003 outbreak of severe acute respiratory syndrome (Sars) but events in China now have even greater power to disrupt the international economy. In 2003, China accounted for 4.3 per cent of world economic output. Last year, it accounted for 16.3 per cent, according to the International Monetary Fund.
Tourism accounts for 18 per cent of
Thailand
's GDP, with
Chinese holidaymakers
making up more than a quarter of total arrivals. Last year, almost 11 million Chinese tourists visited Thailand.
"We have to fill the gap, about one in three of the whole industry, that Chinese tourists leave behind," Thai Tourism Authority governor Yuthasak Supasorn said.
Thailand has confirmed 14 infections and the country's tourism minister has already warned a crisis on the scale of Sars could cost an estimated US$1.6 billion. The effects are already clear on the resort island of Phuket, where tourism was decimated by a
2018 boat crash that killed 47 Chinese nationals
.
"For two days, the streets, the shops and the beaches have been deserted," said Claude de Crissey, who owns a 40-room hotel and a restaurant on the island. "Phuket has focused almost exclusively on Chinese tourism … if the situation continues, we will all be impacted."
Tourists from other countries have also decided against visiting Thailand, according to Bangorn Jansantea, owner of Pattaya-based Sayama Travel Group, which operates inbound tour groups from Russia and Central Asian countries like Uzbekistan.
"They learn from the news that Thailand has the highest number of coronavirus cases outside China," she said, noting that about one-third of bookings had been cancelled. "I do not expect the situation to recover during the Songkran festival in April."
Last year, more than 2 million Chinese visited the northern city of Chiang Mai. Manop Saejia, president of the Chiang Mai Guide Association, recalls the 2003 Sars outbreak, which was more deadly but perhaps more easily managed because there were fewer Chinese tourists and they were overwhelmingly part of organised tours.
"Tourists would carry a booklet that needed to be stamped every few days as they visited the hospital to check for flu symptoms," he said. "If there's no stamp, the tour operators will be fined. This can be managed then because there were no FITs [free, independent tourists] and there were less than 1 million Chinese tourists in Thailand at the time."
Manop said the Thai government needed to urgently identify about 100 tourists from Wuhan still in Chiang Mai but "they are FITs and we don't even know where they stay".
"This crisis is the most serious ever and if it continues for three months, tour companies will be closed," he said. "We pray for China to quickly control the situation and that there will not be a case of virus transmission in Thailand."
In Japan
, the number of Chinese visitors has skyrocketed from about 450,000 in 2003 to 8.4 million in 2018, accounting for 27 per cent of all inbound tourists as Tokyo works to expand the sector.
Travel restrictions mean Japan will almost certainly fall short of its target of attracting 40 million foreign tourists in 2020, industry insiders said. That target was set by the government to coincide with the Tokyo Olympic Games and Paralympics but had already been undermined by the diplomatic row with South Korea, which led to Korean travellers unofficially boycotting Japan as a destination.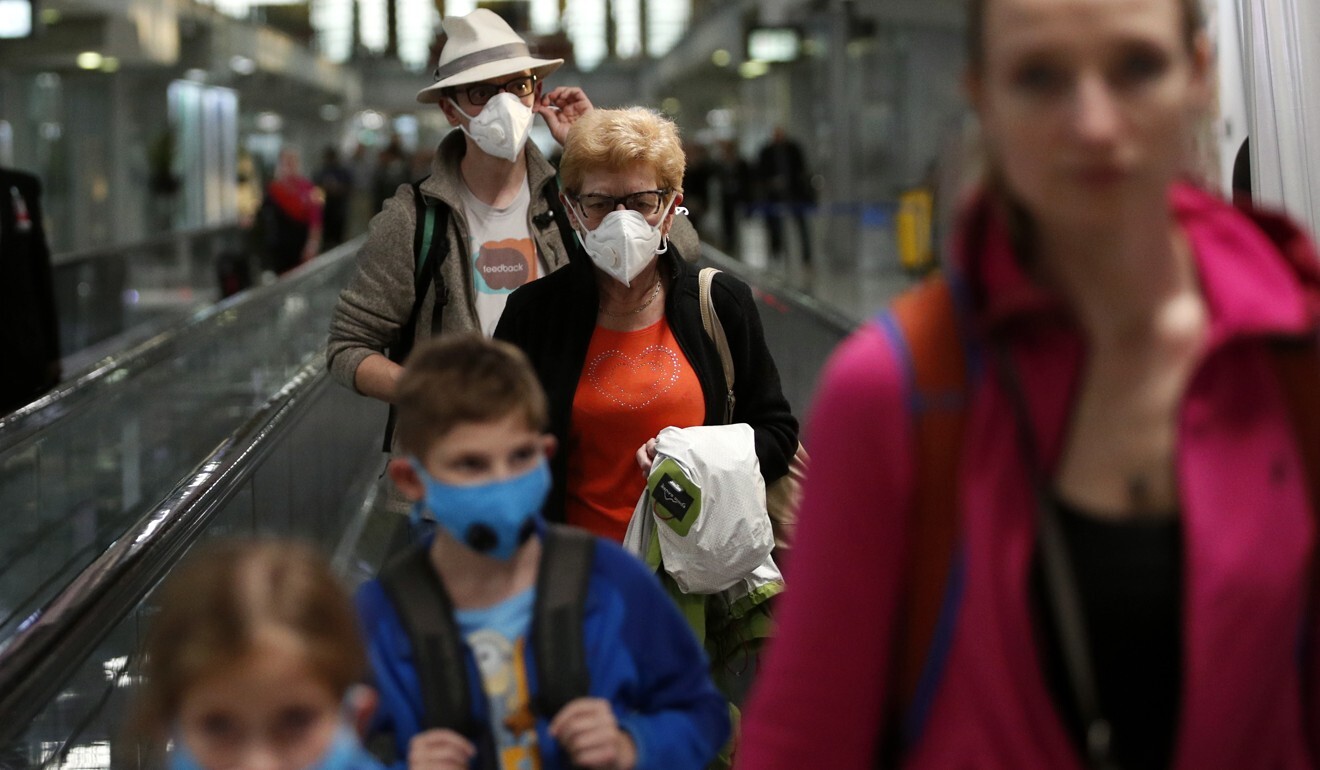 "Japan has been exceptionally reliant on Chinese travellers to reach that 40 million target for 2020, with Chinese accounting for around 30 per cent of all foreign arrivals," said an executive at a Japanese travel company, who declined to be named.
"Companies have really just ridden the inbound boom, almost without knowing why they were so busy. Now they are faced with a rapid drop-off in their business, I wonder if they are going to be able to adjust. I wonder if they are going to be nimble enough to refocus their campaigns on new markets and be flexible enough to attract travellers from elsewhere."
The effects will be felt beyond hotels, restaurants and tourist sites, because many Chinese tourists visit Japan specifically to shop. Foreign visitors spent 4.81 trillion yen (US$44.14 billion) in Japan in 2019, and Chinese tourists accounted for 36.8 per cent of that total. On average, a mainland Chinese visitor spent 210,000 yen more than a tourist from anywhere else in Asia while in Japan.
Japan's economy minister Yasutoshi Nishimura on Tuesday warned that corporate profits and factory production could also take a hit.
"There are concerns over the impact to the global economy from the spread of infection in China, transportation disruptions, cancellation of group tours from China and an extension in the Lunar Holiday," Nishimura said. "If the situation takes longer to subside, we're concerned it could hurt Japanese exports, output and corporate profits via the impact on Chinese consumption and production."
Ashley Harvey, country manager for Aviareps Japan, the country's leading destination management and public relations firm, hoped the industry might find a way to turn adversity to its advantage.
"From the inbound perspective, the inbound sector has been extremely robust for the last five or six years and, while this is obviously going to have an impact, it may also throw up opportunities," he said. "People from other parts of Asia and the world who were not previously able to get flights or hotel rooms during the cherry blossom season, for example, may now be able to get that business, while this is also a chance for travel firms here to reach out to new markets."
In Singapore
, which last year recorded its lowest growth for a decade, the government has forecast further negative fallout from the coronavirus.
"We certainly expect there to be an impact on our economy, business and consumer confidence this year, especially as the situation is expected to persist for some time," trade minister Chan Chun Sing said on Monday.
The government is considering support measures for hard-hit sectors like tourism which could include property tax, rebates and worker levy cuts, he added.
Chinese nationals make up the largest share of visitors to Singapore, which was also one of the countries outside China hardest hit during the 2003 Sars outbreak, which killed 800 people globally. From Wednesday, Singapore will
turn away visitors from Hubei
province or anyone who has passed through the province in the last 14 days. Singapore citizens or those with long-term visas will be allowed to enter but quarantined for 14 days.
Song Seng Wun, an economist at CIMB, said the impact would be observable by next month and would depend on how the situation develops, although he insisted Singapore was better protected than during the Sars outbreak.
"[It depends] how long will the restrictions be in place, how severe and lethal is the outbreak, whether a vaccine can be quickly developed," he said. "All these will have an impact on businesses and you and I – whether we will come out or stay in and order take out. All these matters from the broader economic standpoint – it is hard to tell now because people are still moving about wearing masks."
Indonesia
has sought to expand its tourism industry and although authorities conceded the restrictions in China would be a setback, they remained relatively upbeat. In November 2019, Indonesia welcomed 1.29 million foreign visitors, of whom 11.4 per cent were from China.
"This will affect the number of [foreign] visitors but not overall arrivals," tourism and creative economy minister Wishnutama said in Jakarta on Monday. "We have other potential long-haul tourist sources, such as the United States and European countries. We should not rely on one country."
Bali Tourism Agency postponed the annual Kintamani Festival, which had been scheduled for February 8. Bintan and Batam, Riau Islands and Jakarta could also be affected, according to Mohammad Faisal, executive director at the Centre for Reform on Economics.
"If the outbreak lasts long, tourist arrivals may decline significantly," he told The Jakarta Post.
Malaysia
has also opted not to revise its tourism goals established under its "Visit Malaysia 2020" strategy, and its tourist minister said any shortfall created by events in China could be balanced by gains elsewhere.
"The target is still 30 million [tourist arrivals]," Mohammadin Ketapi said. "If there is a small impact on that it is probably from Wuhan. But we are not talking about people from Australia or from England … That target remains as it is. China is very important to us. We are not here to say that Beijing has a virus and they cannot travel here. We're talking about Wuhan only."
Additional reporting by Associated Press, Agence France-Presse, Bloomberg, Reuters