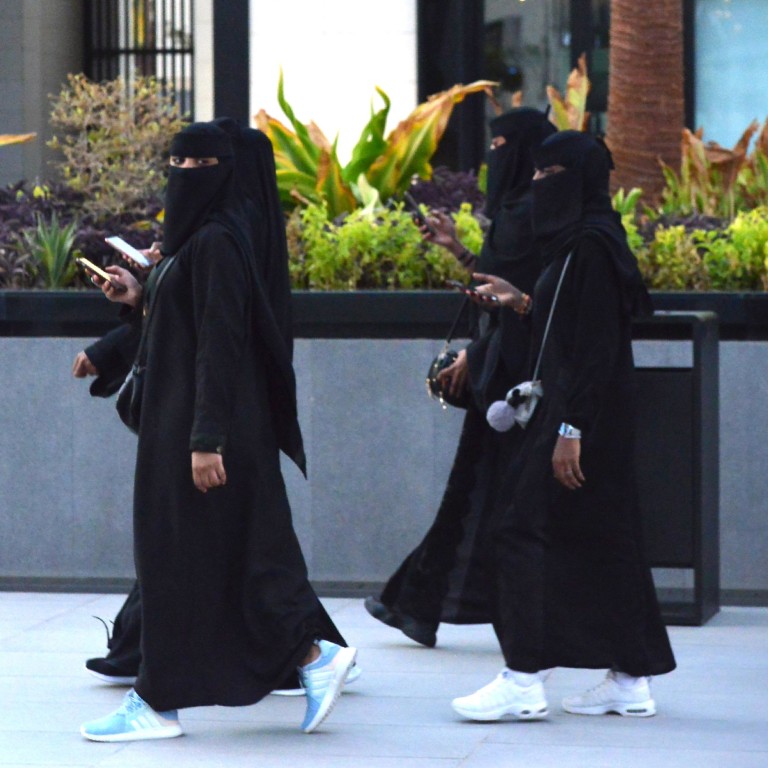 Women's rights in Saudi Arabia: real change or cosmetic reforms?
Social change in the kingdom has had a positive economic impact, as more women join the workforce
But true gender equality remains a long way off, with concerns including the male guardianship system and treatment of female rights activists
When Selwa Al-Hazzaa was growing up in Riyadh, the capital of the
Kingdom of Saudi Arabia
, in the early 1960s, girls had just started going to school in her country. Her own mother had been deprived of education because there were no schools for young women when she was a child.
But Al-Hazzaa, 58, saw change happen in her lifetime – she went on to become a renowned ophthalmologist, as well as one of the first female members of the Shura Council, Saudi Arabia's formal advisory body. Women from her generation, and her 27-year-old daughter, not only went to school – they are now engineers, architects and lawyers.
"I am hopeful about the future of women in Saudi Arabia because the change is happening on the ground," Al-Hazzaa told the South China Morning Post.
While rights activists remain sceptical of some of the country's efforts, pointing out there remains much work to be done in terms of
gender equalit
y, the change has been noticed. Saudi Arabia scored 70.6 out of 100 in this year's World Bank report on Women, Business and the Law, placing it first among Gulf Cooperation Council and second in the Arab world, behind Morocco.
Overall, the country came in at No 132 of 191, up from No 182 in 2019. Saudi Arabia has cited its recent legislative reforms that enhanced women's economic participation as the reason for its success, a stance seconded by economist Omar Al-Ubaydli, director of research at the Bahrain Centre for Strategic, International and Energy Studies.
In the past three years, the kingdom has enacted a series of economic and social reforms such as implementation of anti-harassment laws for safer workplaces for women; allowing women to drive alone; subsidising day care centres; prohibiting employers from dismissing a woman during pregnancy and maternity leave; and prohibiting gender-based discrimination in accessing financial services.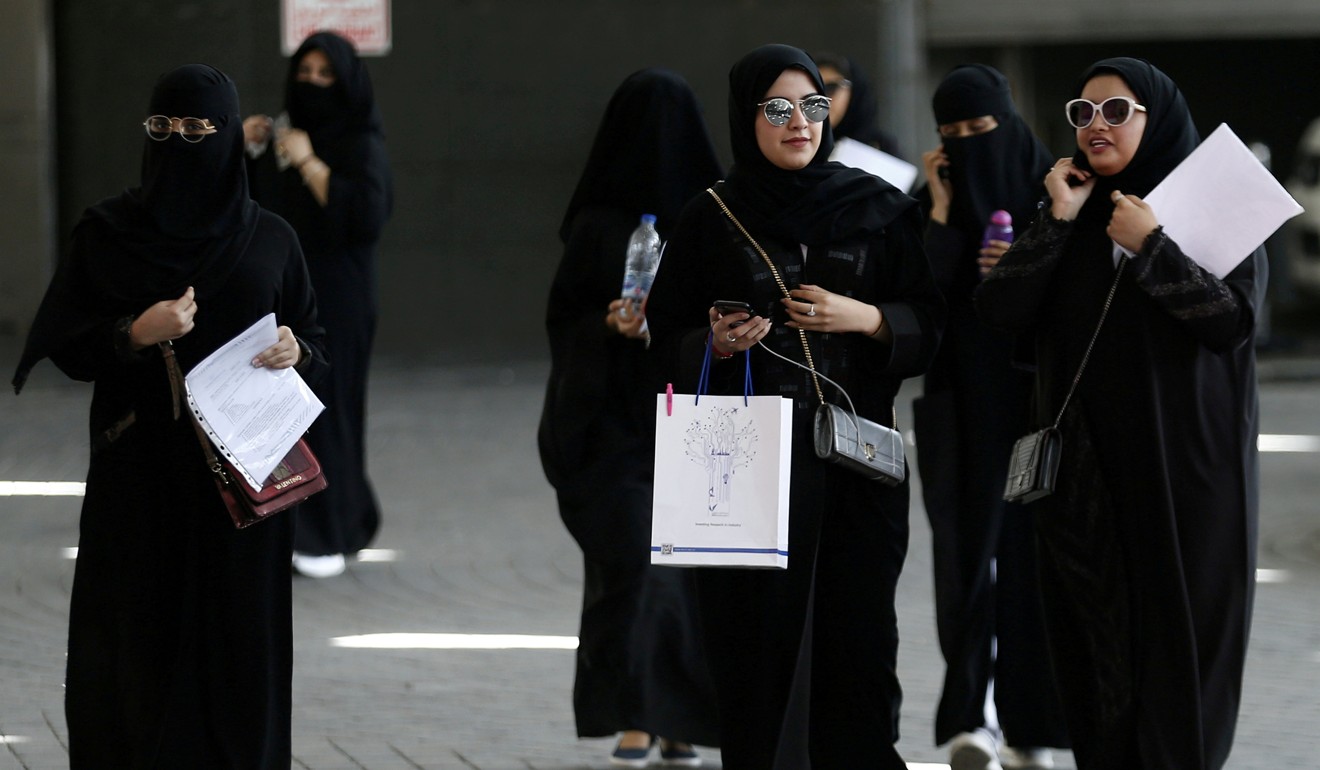 "All these reforms have increased the large participation of women in workforce," Al-Ubaydli said.
The policy of "Saudisation" – an initiative implemented in 2011 that requires businesses to employ a quota of Saudi citizens – has also created job opportunities for Saudi women.
De facto Saudi ruler Crown Prince Mohammad Bin Salman Al Saud's Vision 2030 blueprint aims to diversify the country's economy beyond oil and gas as well as promote the private sector – which Al-Ubaydli feels will lead to increased female participation in the labour force. "The aim is to make it 30 per cent in 2030 from the current 22 per cent," he said.
Intisar Almarhoon, a Riyadh-based business development manager in her late 20s, said women currently made up half the workforce in the public sector and around 30 per cent in the private sector.
Al-Hazzaa said one of the reasons more women were encouraged to join the workforce was that an average Saudi household could no longer depend on only one income because of the dwindling oil economy. "When you want women to be part of the workforce, you have to provide equal opportunities," she said.
As per a World Bank report last October, Saudi Arabia's 2019 GDP growth is expected to slow to 0.8 per cent due to its oil production cuts. The attacks on Saudi oil facilities last September led to a significant supply disruption, which is also expected to impact growth for 2019.
Some women from Al-Hazzaa's generation who had the opportunity to do so went abroad for higher studies and work they were unable to pursue in Saudi Arabia. Now, women work in corporate offices, banks, cafes and department stores – and are opening businesses.
Even though there is no female minister in the country as yet, the appointment of Princess Reema bint Bandar al-Saud as Saudi Arabia's ambassador to the US last year – making her the country's first-ever female envoy – is seen as one a big step towards empowering women.
Since 2018, women need not wear head covers or abayas (full-length robes) as long as their attire is considered decent and respectful. Mothers have the right to report the birth of a child to health authorities, when earlier only men could do so.
Al-Hazzaa said the reforms happened at a time when a new generation of women had walked away from conservatism and embraced the world, and that Saudi Arabia had taken a "leap" in female empowerment.
Prominent political and media analyst Khaled Almaeena, 66, said the attitude of men across the kingdom had become more "accepting" too.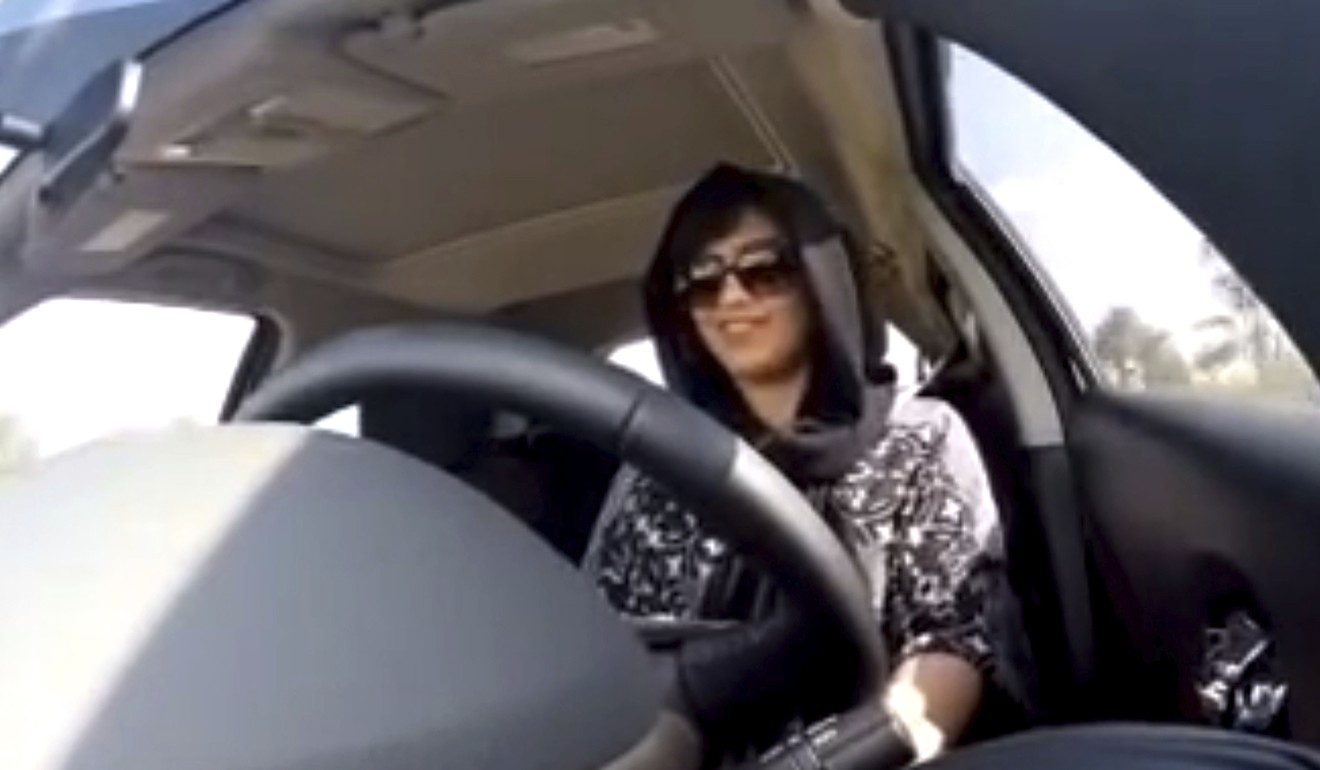 But Dania Al Maeena, 40, the chief executive of a non-profit organisation in Riyadh, said Saudi Arabia should not be seen through the "prism of the West", and be allowed to make changes at its own pace. "The focus is on modernisation, not Westernisation. We keenly follow developments for the advance of society across the globe and we take those values that are consistent with ours," she said.
Still, some analysts believe Saudi Arabia's reforms are only cosmetic, and real problems remain. Underprivileged women are still denied access to the workforce. There is no redressal mechanism for women in menial jobs despite existing laws on rights protection for domestic workers.
New Delhi native Shabana, who worked as a cook for a year in Saudi Arabia, alleged that she was not allowed to eat enough and her employers physically and verbally abused her. "There was no way I could complain to anyone," she said, adding that she returned to India last March.
Human rights activists point out that women continue to be victimised by the state. In 2019, 11 women whose activism included campaigning for the right to drive and an end to the kingdom's male guardianship system were put on trial after being arrested on charges including attempts to destabilise the kingdom. Some of them were temporarily freed, while the trials of others have been postponed.
Loujain al-Hathloul was one of the 11 women, who were detained in a sweep that began in 2018. She had previously been arrested multiple times for defying the ban on women driving. Her brother Walid, who lives in Canada, said the purpose of these reforms was just to promote a positive image of Saudi Arabia.
"The example of allowing women to drive is clear evidence that the public relations exercise didn't last long as those women who fought for the right to drive were arrested and tortured by officials close to the [Crown] Prince," he alleged.
Rothna Begum, senior women's rights researcher at Human Rights Watch, said: "For as long as there is no space for women to champion their own causes, the more likely it is that these reforms will trickle out and the world will not know if reforms are being implemented and whether any more will be yet to come.
"Saudi Arabia should release all women's rights activists, drop charges against them and end all forms of discrimination against women in law and practice."
In Saudi Arabia today, women under the age of 21 still cannot go out without a male guardian, male guardians can still file cases of disobedience and absence from home against women, and the government recognises filial disobedience as a crime.
Saudi political refugee and activist Omaima Al Najjar, who is currently based in Italy, said: "Women still inherit half of what men would, and also there is a large wage gap between men and women. The majority of the unemployed in the country are also females."