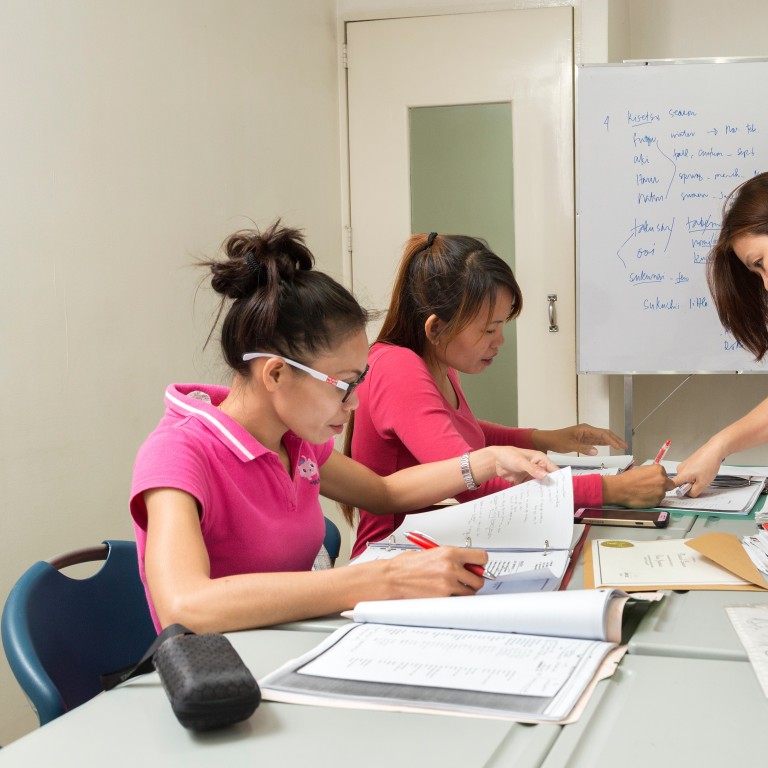 Philippine education technology start-ups help with choosing uni courses – and paying for them
Only half of the country's high-school graduates finish their tertiary education, dropping out due to a lack of financial capacity or guidance
A bevy of new edtech firms are building a business while providing young Filipinos with the tools and resources to help them begin thriving careers
Lyka Trinidad was in the 10th grade when she started wondering what courses to take in college – but like most teenagers, she was unsure of what career to pursue. Should she be an accountant, as her parents suggested? What course would best give her financial stability?
"My first plan was to take accounting, so I took it [in high school]. Upon further research, though, and with the current demands of companies, I thought marketing would be a better fit for me. It's the more flexible choice," she said.
Today, Trinidad is in her first year at the Polytechnic University of the Philippines, the country's largest state university by student population – and she is happy with her choice, which she credits to the extensive research she did before going to university.
The concerns she had as a high-school student are not uncommon. With the myriad of career options available today, on top of the mental requirements of university life, it is easy to be overwhelmed by the gravity of making a choice, as well as the consideration of how to pay for tertiary education.
Seeking to fill the gap are a bevy of
education
technology start-ups that are building a business while providing young Filipinos with the tools and resources to help them begin thriving careers.
One such venture is Henry Motte-Munoz's Edukasyon.ph, a platform that serves as a database of courses and scholarships offered by at least 500 colleges, universities and corporate philanthropic arms in
the Philippines
. Established in 2015, the site now attracts more than 10 million visits annually.
According to an education department official, only half of the country's high-school graduates finish their tertiary education. The rest drop out due to a lack of financial capacity or guidance, data gathered by Edukasyon.ph shows.
"Based on the survey we conducted with 4,000 senior high-school students, we found the majority are certain of what they're going to be when they grow up, only because they don't think they have much of a choice, or because they're afraid they'll regret making an impractical decision," said Motte-Munoz, who is of French-Filipino descent. "With Edukasyon.ph, we want to make the future less scary for these students."
The result is a platform that serves as a marketplace for schools and high-school graduates. While Edukasyon does not earn commissions for every successful enrolment made possible by its services, it does charge schools for the space they occupy on the site. Ultimately, it is a winning situation for all – students get to the school they want, schools land new clients and the platform grows in the process.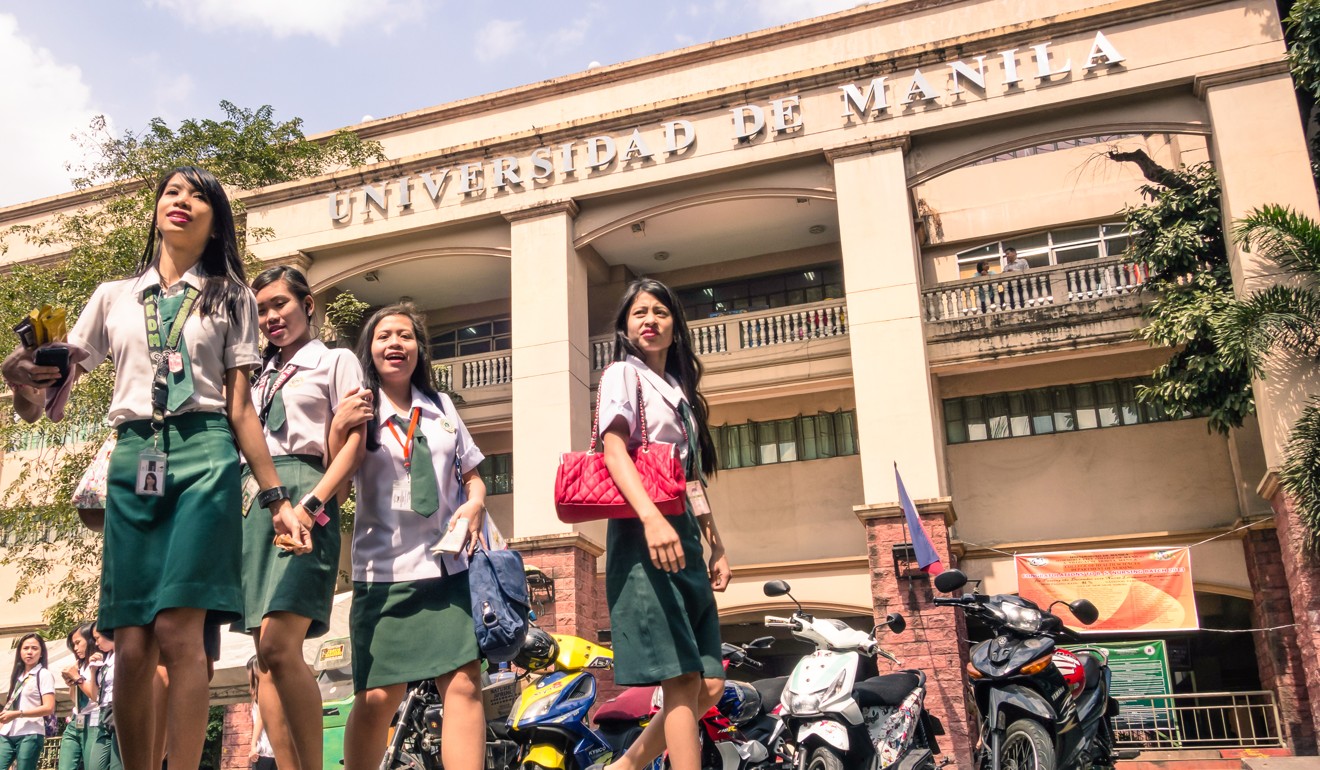 While Edukasyon hopes to give new university students a financial boost through the scholarship programmes posted on its site, other players in the local education technology scene are taking on a more active role to fill this gap.
In the Philippines, the average annual tuition for tertiary education is 145,000 pesos (US$2,850), according to price comparison site eCompareMo. That is a huge ask for breadwinners in a country that has an average minimum wage of just 537 pesos (US$10) a day.
This is where InvestED steps in. The education-focused Philippine fintech start-up helps less affluent high-school graduates secure educational loans through a proprietary credit-scoring algorithm. The company, founded in 2016, serves as a matchmaker between those seeking student loans and individual investors willing to lend a part of their wealth.
According to its website, InvestEd has facilitated 10 million pesos' worth of loans since its inception. Investors reportedly earn 6 to 12 per cent interest on the amounts they have loaned, which are paid off in 12 months. The start-up's loan product fills a much-needed gap in a country that had no official educational loan system until the Philippine government passed the Universal Access to Quality Tertiary Education Act in 2017. Even that programme has not been fully implemented.
Aware of this growing financing gap, Indonesian firm Erudifi – backed by American start-up investment firm Y Combinator – launched Bukas.ph in the Philippines last year to break into the market.
Applicants can be approved for full or partial loans for their tuition, based on a combination of factors including, for example, assessment of payslips. Bukas usually partners directly with colleges, which offer its programme to students' parents. Its loans can be paid in 12 instalments over a year, with a monthly interest rate of 1.5 per cent – lower than rates offered by local credit cards, which hover around 2 to 3 per cent.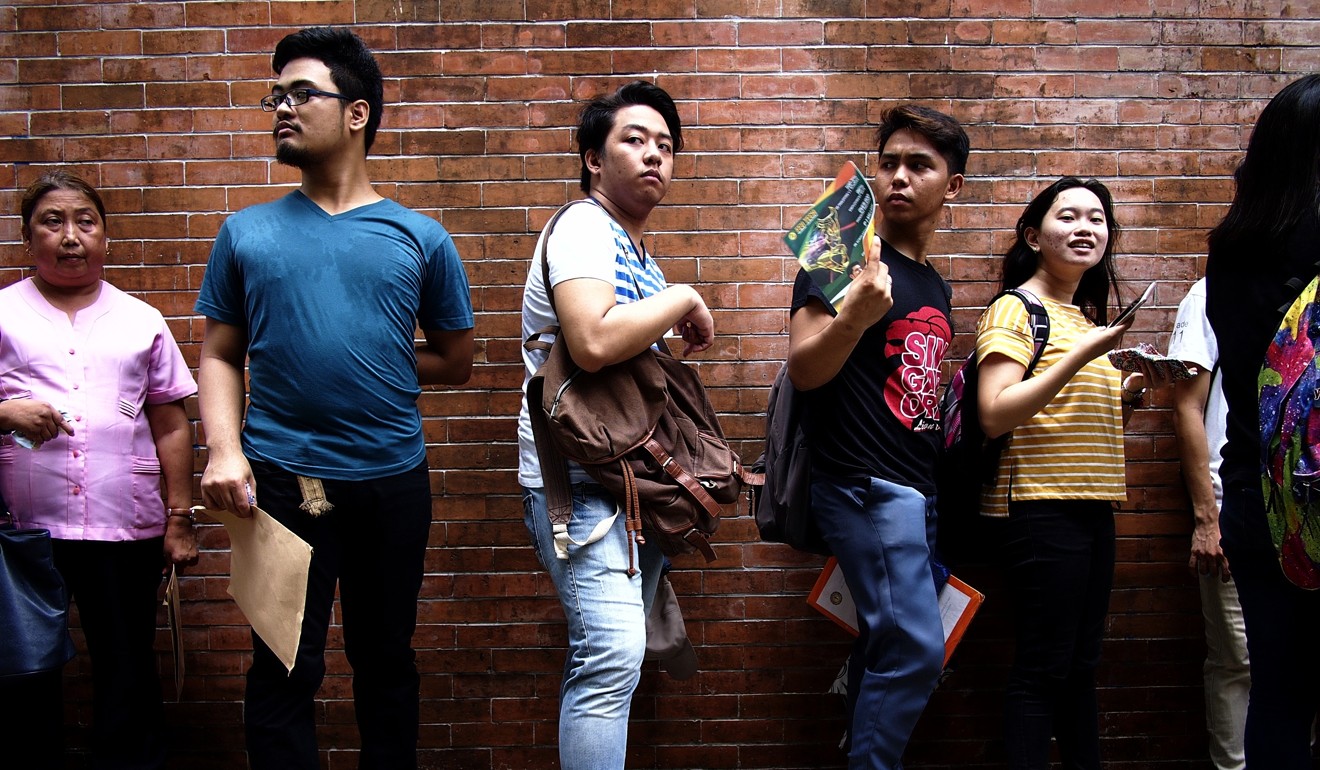 Call centre agent Renelyn Menguito was one of the start-up's first customers. A mother of two, with one child who recently started college, she said Bukas had helped her family better manage their growing expenses.
Despite the fanfare these edtech firms seem to generate, and the huge potential market – 2.6 million high-school graduates began their tertiary education last year – it remains an underinvested sector in the local start-up scene. Since 2013, investments in Philippine education-focused start-ups have amounted to less than US$300,000, according to data from CB Insights.
This relative lack of investment can be attributed to the small number of start-ups that are trying to enter the industry. Fintech or retail remain the more popular industries, as Filipinos – despite living in one of the more unbanked nations in the region, where 70 per cent of adults do not have bank accounts – love to shop.
To Carlo Delantar – co-manager of Gobi-Core Philippine Fund, which recently joined the Series A funding round of Edukasyon.ph – the industry is just trying to gain momentum for now.
"Education is always going to be one of the cornerstones of any country, so it's always going to be a relevant space to build a business in," he said. "Having said that, these edtech start-ups may just be taking a proactive approach as hiring demands of the world will eventually shift. They will be at the forefront once Filipinos start looking for solutions that will enable them to compete in the hiring war."
That is right up the alley of Eskwelabs, a Manila-based edtech start-up that offers three-month courses on data science for just a fraction of the price charged by most local universities. In less than a year, it has successfully trained 75 data scientists in the Philippines, 90 per cent of whom have gone on to be promoted at their current companies or have been recruited by another firm. According to Angela Chen, one of Eskwelabs' founders, these graduates reported having been offered salaries that were an average of 1.5 to 2 times higher than what they were previously paid.
The start-up is banking on increasing demand for data scientists, and is looking to roll out shorter online courses enabling students to become data analysts. "With [the current demand], we knew we could start training right away," Chen said. ■