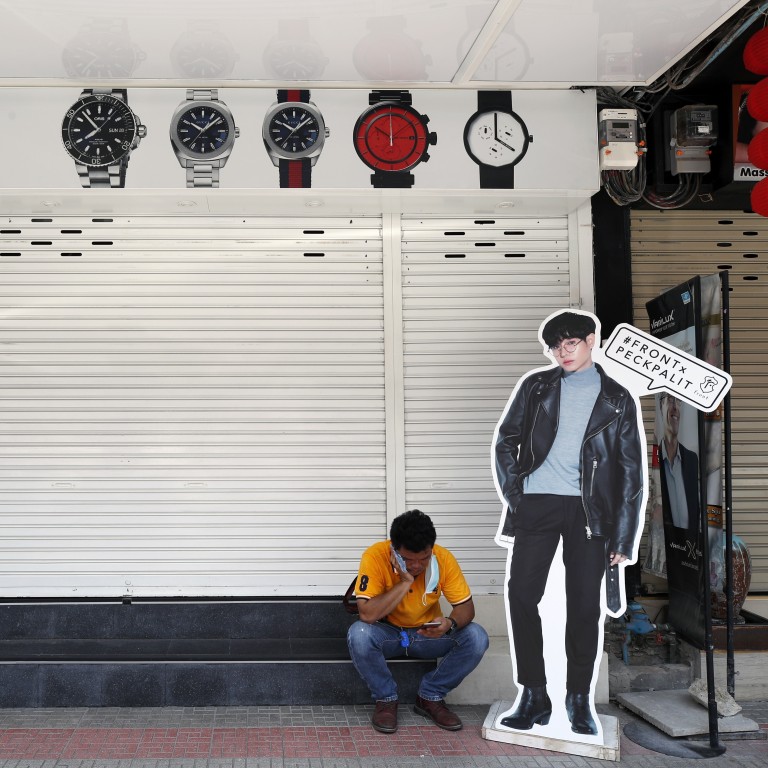 Coronavirus: Asia-Pacific nations unleash massive stimulus measures as scope of Covid-19's economic impact grows clear
From Singapore to Japan, governments are deploying billion-dollar rounds of fiscal stimulus to minimise economic pain for businesses and households
But analysts say these measures are not without their downsides, and the way they are implemented can also be controversial
Asia-Pacific economic policymakers who chose to keep their powder dry in the early days of the
Covid-19 pandemic
have begun unleashing massive new rounds of fiscal stimulus as the full scope of the global health crisis' financial impact becomes apparent.
With the fresh injections, spending boosts by the likes of
Japan
, Malaysia,
Singapore
and Thailand are now almost on equal footing – when compared to their respective gross domestic product (GDP) – as the so-called fiscal bazookas deployed by the
United States
and the
European Union
.
Asia-based economic watchers said while they welcomed the new economic measures, their hope was for regional governments to continue to view the public health crisis, and not the economy, as the biggest priority.
Rajiv Biswas, chief Asia-Pacific economist at IHS Markit, said any amount of fiscal injections, liquidity boosts or interest rate cuts would not have as much impact as successfully containing the outbreak.
"Even with stimulus it's really just about trying to keep the economy on hold, if you like, and mitigating the negative shock," Biswas said. "You cannot offset the impact of escalating cases firstly of people being afraid to go out … and secondly of governments putting lockdowns in place.
"The bottom line of fiscal or monetary stimulus is that these are band-aids … the real recovery has to be linked to containing the number of cases until the caseload is very low."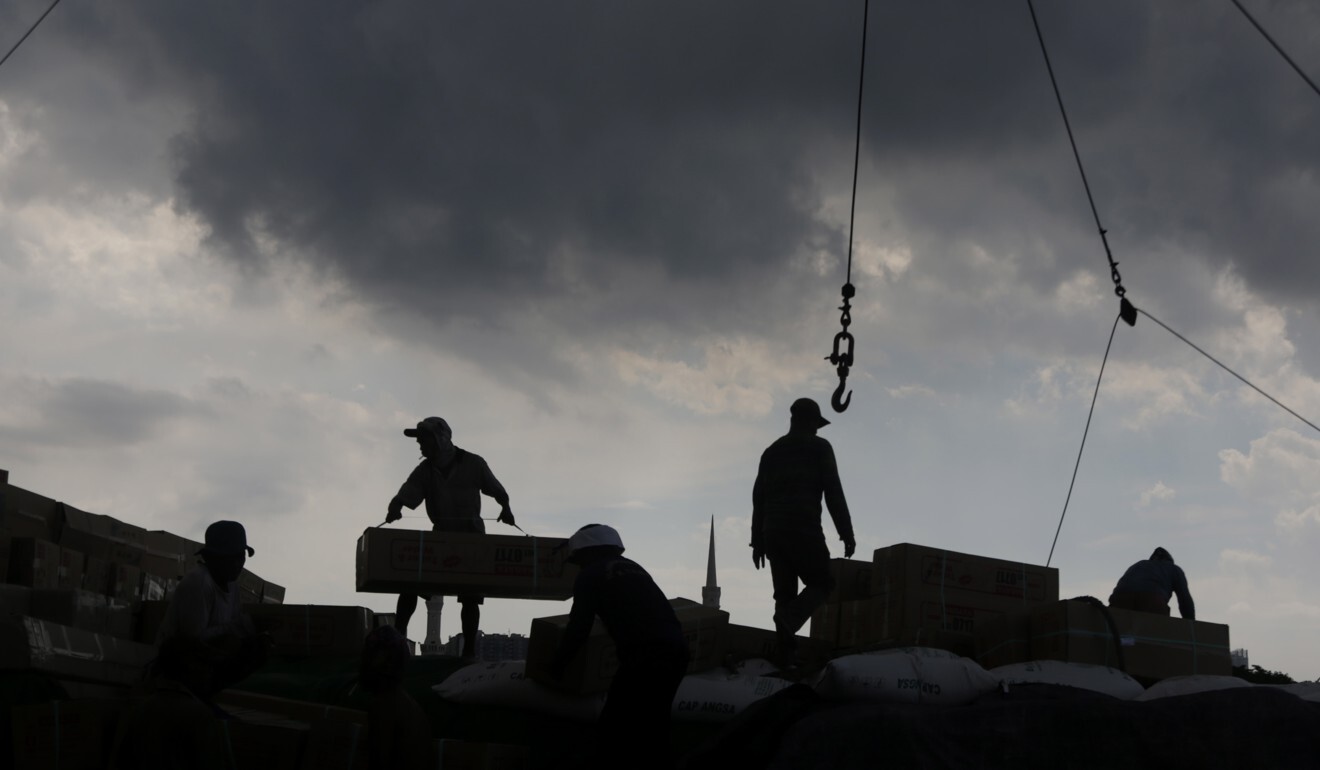 Song Seng Wun, a Singapore-based economist with CIMB Private Banking, concurred with that position but added that governments were "doing what they have to do" – including putting aside concerns about fiscal sustainability – to minimise the economic pain for businesses and households.
Few have argued about the crucial need for fresh injections, with more evidence surfacing every day on just how badly the pandemic will roil the world economy.
An April 1-3 snap poll by Reuters of over 50 economists in North America, Europe and Asia showed the global economy would shrink 1.2 per cent this year, compared with a 1.6 per cent expansion predicted in a survey just three weeks ago.
Asian governments have signalled that they are ready to take more aggressive steps. Japan's government on Tuesday approved an eye-popping 108 trillion yen (US$990 billion) package – worth about a fifth of its GDP.
In comparison, the US recently passed a stimulus package of US$2 trillion, which was worth about 10.5 per cent of American annual output.
Also showing off its fiscal firepower this week was Singapore, which unveiled its third set of measures in three months on Monday. In total, the city state's total stimulus now stands at some S$60 billion (US$41.7 billion), or 12 per cent of GDP.
Also on Monday, Malaysia topped up its previously announced 250 billion ringgit (US$57.4 billion) stimulus with a further 10 billion ringgit to fund enhanced wage subsidies. That move followed complaints from the corporate sector that the initial measures did not pay enough attention to the needs of small and medium-sized enterprises.
Rounding off the past two days of Asian stimulus blitzes is Thailand, which on Tuesday unveiled a new 1.9 trillion baht (US$58 billion) package – worth about 9 per cent of GDP – that is partly funded by US$30.6 billion of new borrowings.
Also on Tuesday in
Indonesia
, Southeast Asia's biggest economy, finance minister Sri Mulyani Indrawati hinted to lawmakers that the government might soon join its neighbours in further boosting stimulus measures.
Its 436.1 trillion rupiah (US$26.36 billion) worth of emergency health care and economic stimulus measures unveiled thus far amounts to just 2.5 per cent of GDP.
Analysts told This Week in Asia the stimulus measures were not without downsides. The way the injections are allocated by governments can also be a matter of controversy.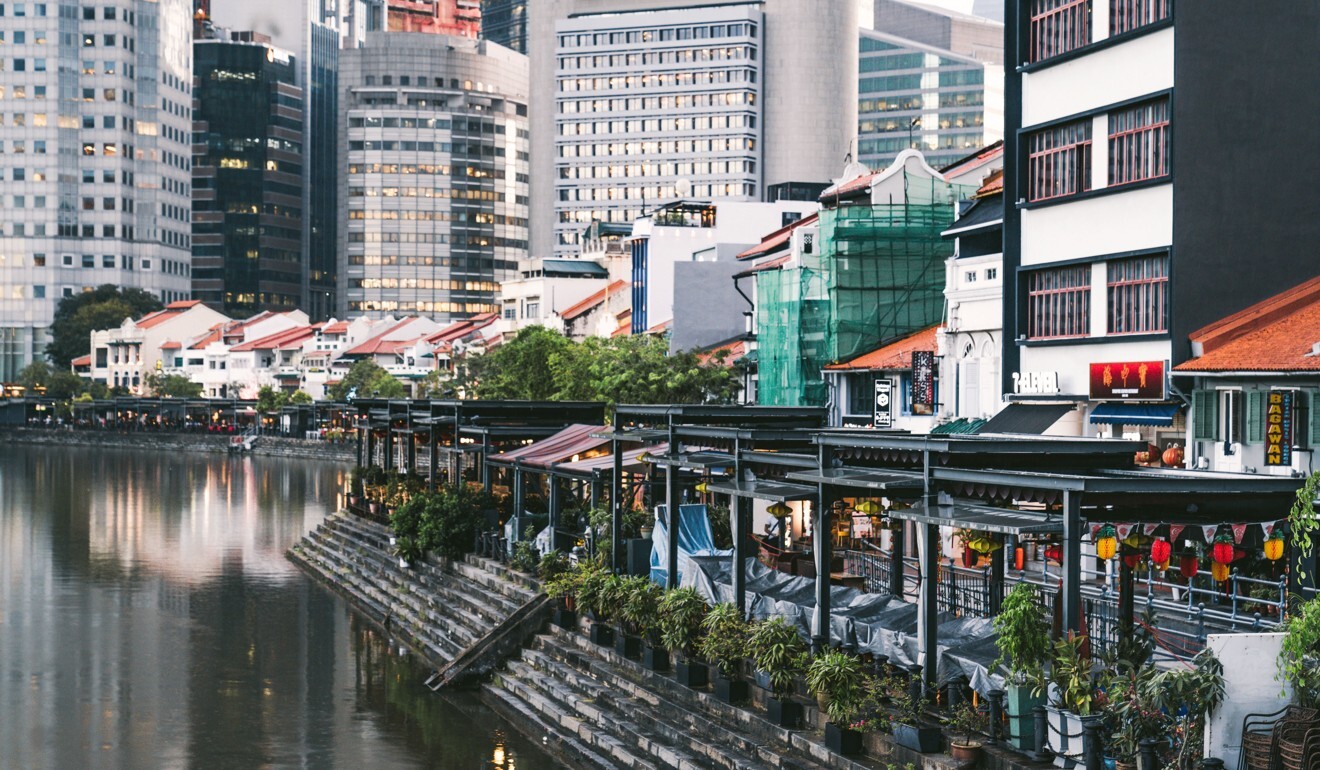 Stephen Innes, global chief market strategist at forex trader Axicorp, said there could be a case of "policy fatigue setting in where [fiscal measures] are almost expected not to work".
On how the funds would be used, Innes said governments needed to strike a balance between paying for wage subsidies so that companies – especially small firms – could retain workers, and handing out transfers directly to citizens. But a lot of such decisions had political undertones, he said.
Innes pointed to Malaysia's initial 250 billion ringgit package, in which the direct fiscal injection of around 25 billion ringgit was skewed heavily towards citizens.
The measures were unveiled by Prime Minister Muhyiddin Yassin weeks after he seized power from elder statesman Mahathir Mohamad in a controversial political coup.
Compared with Singapore – which has allocated the bulk of its stimulus to wage subsidies – the "environment in Malaysia is riskier because there's different political divisions", Innes said.
Analysts are also keeping an eye on the fiscal health of countries as they roll out their respective borrow-and-spend measures.
In announcing the new stimulus round on Tuesday,
Thailand
's finance minister Uttama Savanayana said its debt-to-GDP ratio was likely to rise to 57 per cent next year – below a self-imposed limit of 60 per cent.
Song, the Singapore-based economist, said with jobs and livelihoods at stake, even countries with the most vulnerable fiscal positions were throwing in the kitchen sink to deal with the economic fallout.
Things might get "tricky" if these countries found themselves needing external help, he said.
Like in the EU, where regional powerhouse Germany is resisting the idea of "European crisis bonds", Asia's wealthier nations might have little appetite to bail out at-risk neighbours, Song said. "I suppose this is where the multilateral institutions have to step up, whether the World Bank, Asian Development Bank or [the Asian Infrastructure Investment Bank]".