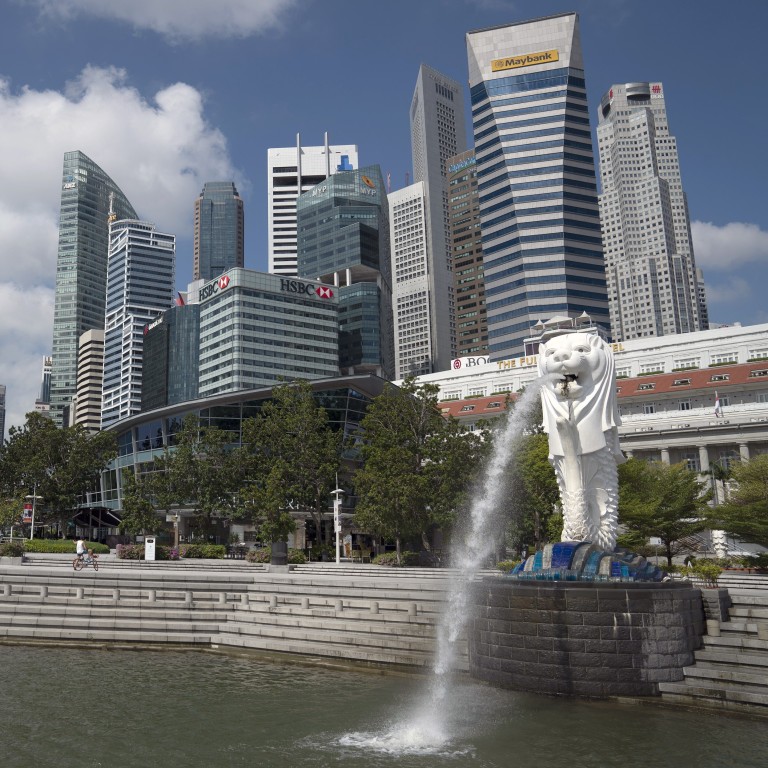 Singapore expects spike in job losses as coronavirus pandemic hits demand and economists predict 'darkest year' ahead
Government policies to safeguard jobs could see retrenchments affecting foreigners more, leading to knock-on effects on the rental market
Singapore is bracing for a deeper-than-expected recession with people saving instead of spending even after circuit-breaker measures are lifted
Singapore
on Wednesday reported a slight uptick in overall unemployment but analysts warned it was the start of a rocky road ahead with full-year retrenchments possibly hitting 200,000 and those keeping their jobs facing steep wage cuts.
Senior economist Irvin Seah of DBS Bank, the city state's largest bank, said in a research note on Monday that export-reliant Singapore, whose economy is a bellwether for the health of global trade, would experience its "darkest year … since independence".
The overall seasonally adjusted unemployment rate rose to 2.4 per cent in March, up from the 2.3 per cent in December, according to figures released by the Ministry of Manpower (MOM). This figure is below the record-high 4.8 per cent unemployment reported in 2003, just after the severe acute respiratory syndrome (Sars) epidemic, and the 3.3 per cent during the 2009 global financial crisis.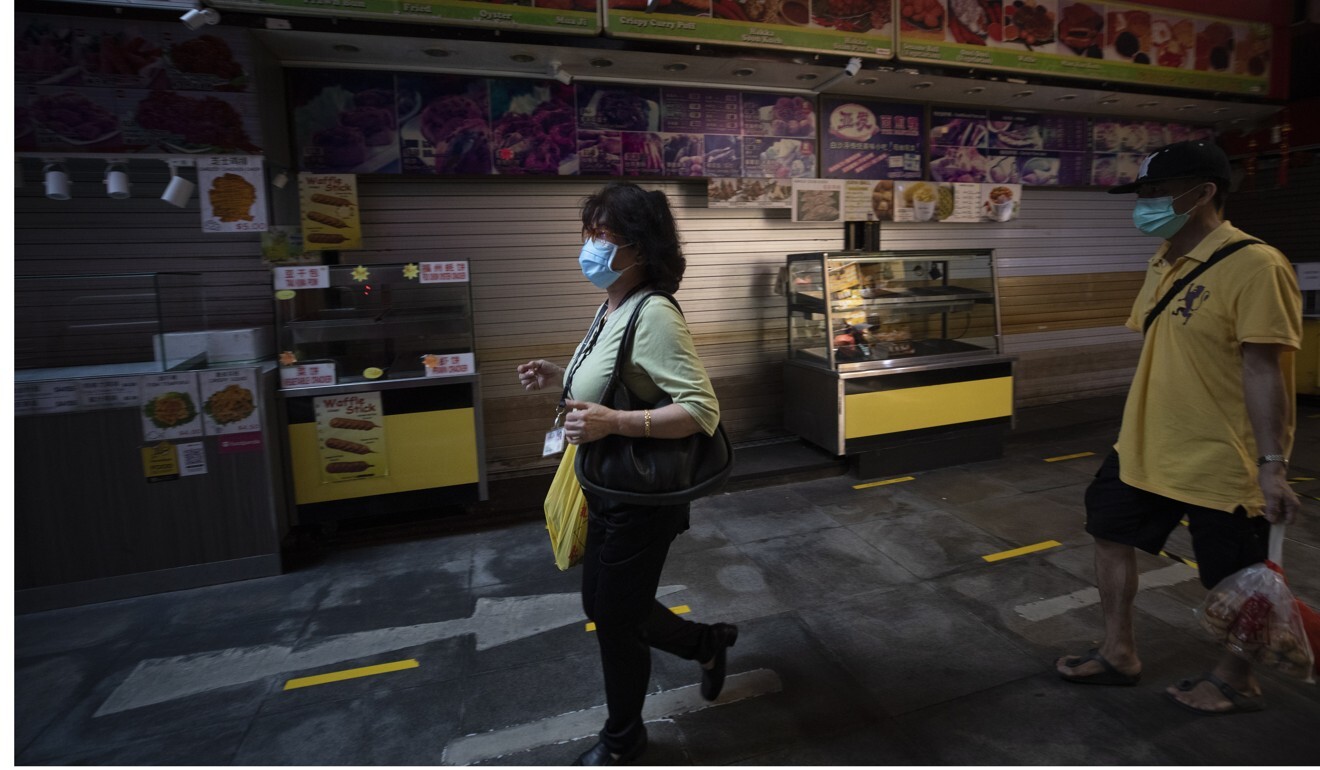 The ministry reported that the jobless rate for Singaporeans crept up to 3.5 per cent from 3.3 per cent, while the rate for residents rose to 3.3 per cent, from 3.2 per cent.
Unemployment has also risen elsewhere in the region, with
Hong Kong's first quarter jobless rate
rising to 4.2 per cent, the highest in more than nine years, while
Japan
's March jobless rate rose to a one-year high of 2.5 per cent.
Retrenchments have crept up slightly from 2,670 in the previous quarter to 3,000 in March, the ministry said in a statement, citing how job and wage support measures announced by the government helped companies retain workers. The ministry also noted that total employment registered a stark contraction of 19,900 jobs, excluding foreign domestic workers, making it the sharpest quarterly contraction since the 2003 Sars outbreak. This was due to a "significant reduction" in foreign employment. "Globally,
Covid-19
and protection measures to contain the pandemic have severely disrupted economic activity," the ministry said.
"For now, unemployment rates and retrenchments remain lower than in previous downturns … However, labour market conditions are likely to worsen in the upcoming quarter, given the sharp fall in demand globally as well as in Singapore as firms adjust to circuit breaker measures."
Lee Ju Ye, an economist at Maybank Kim Eng, suggested full-year lay-offs in Singapore could reach 150,000 to 200,000. "Q2 will be the period that all the retrenchments happen because of the partial lockdown in place," she said.
Singapore's partial lockdown, its so-called circuit breaker measures, came into force on April 7, with most workplaces and schools closing. It was initially slated to expire on May 5, but was later
extended to June 1
following a sharp increase in
coronavirus infections
. The city state currently has about 14,000 cases, most of whom are low-wage migrant workers living in cramped dormitories, with cases in the local community stabilising over the past week.
While Lee expects full-year unemployment to come in at about 5.5 per cent, Selena Ling, head of treasury research and strategy at OCBC Bank, said the current number would inch up to 4 per cent by the end of 2020, and a domestic recession was "baked in the cake".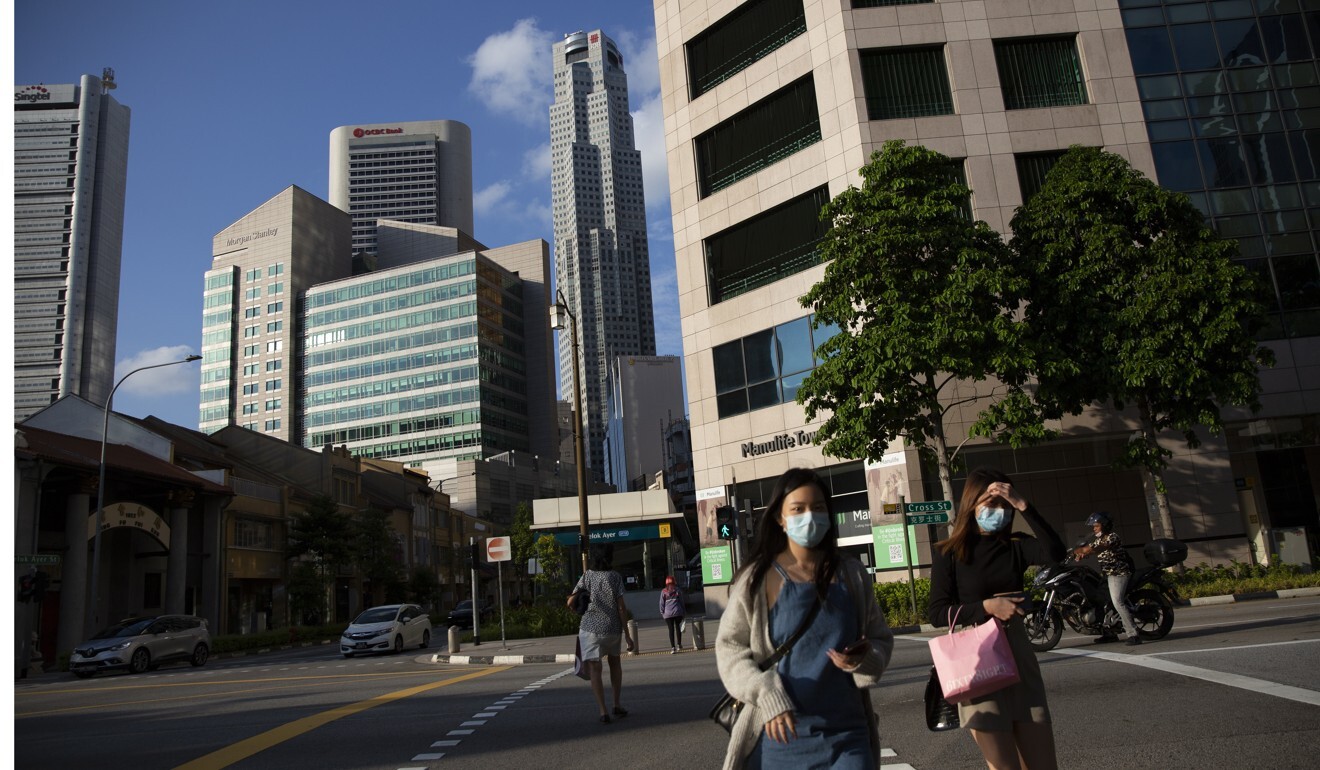 But there could also be knock-on effects, Lee said, suggesting these redundancies would in turn hurt the rental market for private flats as more foreigners are forced to leave the country.
"Our working assumption is that roughly 60 per cent of retrenchments will be foreigners, while the remaining 40 per cent will be locals," she said.
The
coronavirus
pandemic has fuelled a global economic slump, upended supply chains and crippled tourism. Singapore, a financial hub, is bracing for a sharp economic contraction, with Ling saying businesses in non-essential services would be worst-hit, together with those in the construction sector and smaller players in the retail and food industries, while the only bright spots are the health care, education and public administration sectors. Lee said there would be greater demand for tech talent as companies shift their activities online.
"The Covid-19 situation is still in a state of flux and depends on how long the [circuit breaker] lasts and how generous the Singapore government wants to be, such as continuing to extend the Jobs Support Scheme (JSS) and foreign worker levy rebates, which are currently partially offsetting the firms' pain points," said Ling.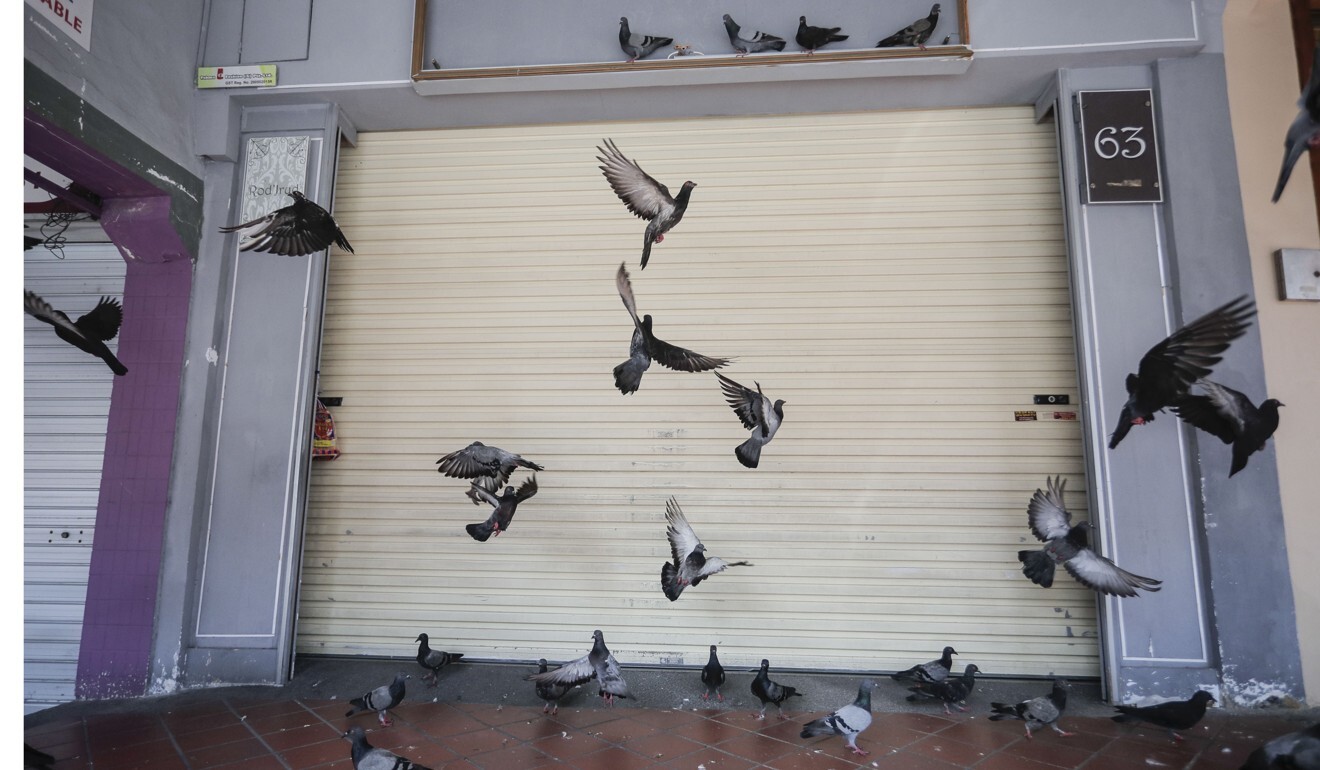 The Singapore government has committed a S$64 billion (US$45 billion)
fiscal stimulus
to help businesses and citizens tide through the virus outbreak. One of its measures is the JSS, under which it will offset up to 75 per cent of the first S$4,600 (US$3,200) of all local workers' monthly wages for April and May. After May, only businesses in hard-hit sectors, such as tourism and aviation, would continue to receive the 75 per cent offset, with other firms receiving lower amounts. Lee said some small firms would not be able to adapt to this.
"Firms have to adjust to this new reality even when recovery has not come back yet. They would still have to pay their bills," Lee said, adding that some business owners would fire employees after the government's wage subsidy expires. Others, who can hold on to their staff as long as they can, would probably consider wage cuts.
Lee warned of another problem that employers face: even if Singapore is on track to ease its partial lockdown in June, the bleak economic outlook would spur consumers to save instead of spend money. "Consumer-side demand would fall, and I think discretionary spending has already plunged quite a bit, items like cars and furniture," she said.
Charmaine Low, who owns a salad shop at a neighbourhood mall in Singapore, voiced similar concerns. Business has plunged by about 85 per cent since the outbreak started, and even though the shop is receiving more delivery orders during this period, it relies largely on office workers. Low is worried there will be spillover effects even when the partial lockdown eases, and hopes to expand the shop's online and delivery presence.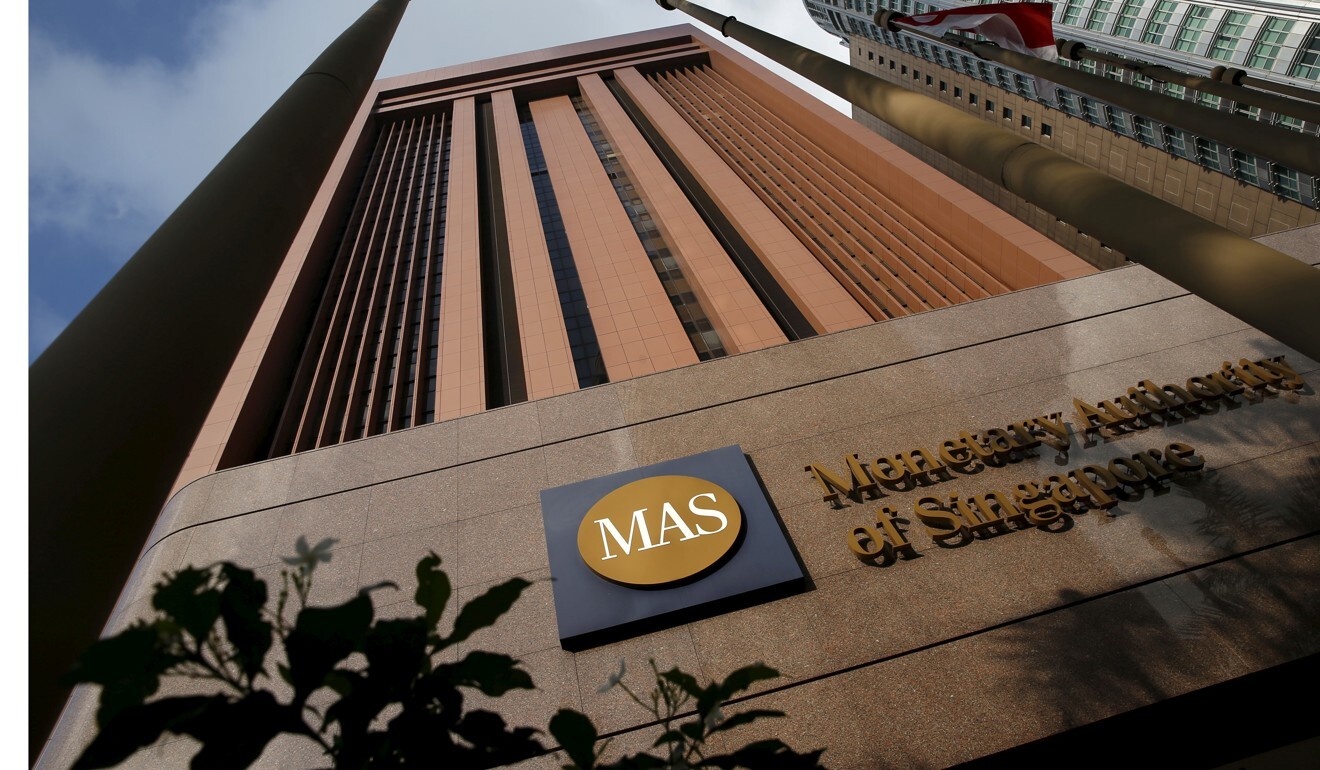 Wednesday's unemployment figures come a day after Singapore's central bank flagged the possibility of a deeper-than-expected recession. "There remains significant uncertainty over the severity of the downturn, as well as the eventual recovery," the Monetary Authority of Singapore said in its semi-annual macroeconomic review.
Authorities had already downgraded the full-year growth forecast to a range of -1 to -4 per cent, but Heng Swee Keat, the country's finance minister, warned a prolonged pandemic would result in a more severe downturn. "We must continue to ensure that our monetary, financial, fiscal and regulatory policies work tightly to ease the impact on businesses and households," he wrote on Facebook on Tuesday.
Similarly, economists have slashed their full-year forecasts. Ling said a 6 to 10 per cent contraction "could not be ruled out" if business and consumer confidence were dented. Seah expects a full-year contraction to come in at 5.7 per cent. He cited a list of downside risks, including a sharp plunge in tourist arrivals, retail sales, as well as the implementation of the partial lockdown, which he said would be a "nail in the coffin" for local businesses.
All three of Singapore's banks are expected to see profit declines for the first time since 2016 as they set aside cash for a potential spike in bad loans, Bloomberg reported, adding that banks are also contending with falling interest rates and slowing loan growth, and the crash in oil prices may trigger defaults among local firms that cater to the energy sector.
"That said, should Singapore fail to contain the spread of the virus even after the extension of the circuit breaker and hence forced to extend the quasi lockdown further, or if there is a re-emergence of a second wave of infections across the globe … economic growth could be pushed even deeper into the red," Seah said.
Help us understand what you are interested in so that we can improve SCMP and provide a better experience for you. We would like to invite you to take this five-minute survey on how you engage with SCMP and the news.
This article appeared in the South China Morning Post print edition as: City state braces for its 'darkest year since independence'