Pakistan
Get more with myNEWS
A personalised news feed of stories that matter to you
Learn more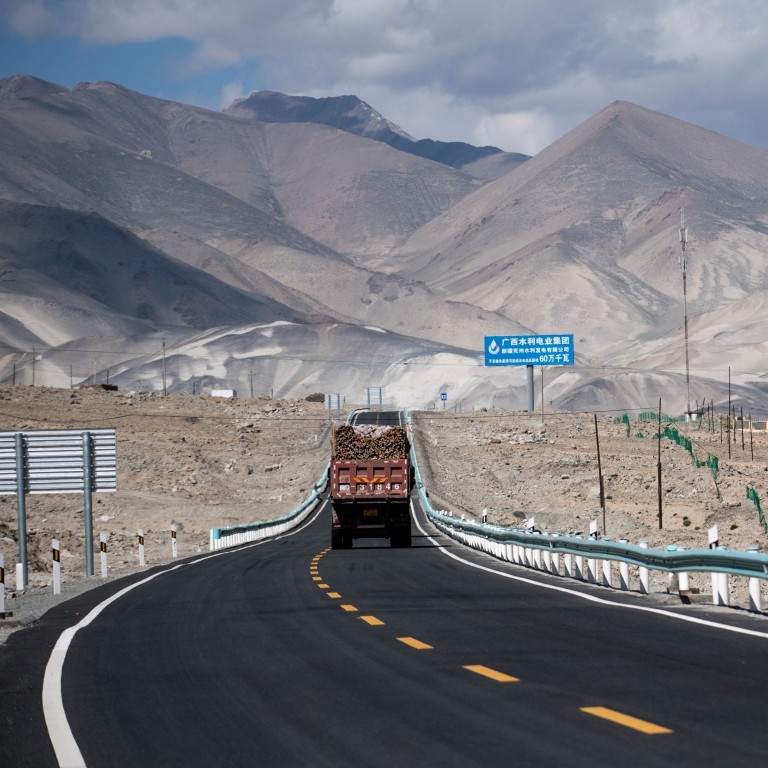 As coronavirus bites, Pakistan looks to China for belt and road economic boost
Projects including a dam, airport and motorway are being finalised in the China-Pakistan Economic Corridor, ahead of a visit by President Xi Jinping
Prime Minister Imran Khan is keen to generate jobs for the country's workers, 25 million of whom have been rendered jobless during the pandemic
A
fter a two-year
slowdown in the execution of the China-Pakistan Economic Corridor (CPEC) following the 2018 election of Imran Khan as prime minister,
Pakistan
officials are finalising proposals for new infrastructure projects worth billions, ahead of a state visit by Chinese President
Xi Jinping
this year.
According to recent statements by Pakistan's CPEC Authority, which was established during Khan's visit to Beijing last October, officials are close to wrapping up the "action plan" for the estimated US$8 billion ML-1 project to rehabilitate Pakistan's rickety railway network.
It would be the single largest project of the CPEC, the first phase of which saw a collective US$19 billion of Chinese credit and investment poured into energy, motorway and other projects, said Chinese ambassador Yao Jing at a conference last year.
Asim Saeed Bajwa, the retired three-star general appointed as founding chairman of the CPEC Authority, said last month he expected to soon sign an agreement with the China Three Gorges Corp for the US$2.5 billion Kohala hydropower project, which would generate 1,124 megawatts of electricity.
Bajwa announced on May 7 that construction work had begun for a US$230 million airport at Gwadar, the site of a Chinese-developed and operated port on the Arabian Sea. Pakistan last month granted approval for the port to handle
Afghanistan
transit trade.
Bajwa said work on building a second motorway route through western Pakistan, to improve overland transit connectivity between Gwadar and China's
Xinjiang
province, had accelerated. Contractors were recently invited to bid for the second section of motorway connecting the Karakorum Highway to Quetta, the administrative capital of Balochistan province, where Gwadar is located.
Andrew Small, author of the China-Pakistan Axis, said in the lead-up to Xi's visit – which earlier this year was said to be happening in July – there had been a push from China and Pakistan to put together "a decent new package of projects, and also to ensure that any elements of the phase-one plans that had been stalled were pushed forward".
The political stakes had been raised since CPEC was dragged into the "informational war" which erupted between Beijing and Washington last year, said Small, a Brussels-based senior fellow at the German Marshall Fund, a US think tank.
"Given the scrutiny that any visit from Xi would bring, and the need to convey a narrative of progress and success, there would always have been an effort of this sort," he said.
After taking office in August 2018, Khan's administration trimmed the overall size of CPEC to US$50 billion, from US$64 billion under his predecessor Nawaz Sharif, as part of efforts to counter a payments crisis brought on, in part, by the inability of Pakistan's narrow economy to absorb a massive influx of Chinese plant and machinery imports under CPEC.
Khan's government also switched the focus of the CPEC away from big-ticket infrastructure projects to dedicated manufacturing zones, agriculture and social sector development.
As austerity bit, Pakistan's economy skidded to a grinding halt in the 2018-19 financial year, Khan's first year in power. GDP growth fell to 1.9 per cent, from 5.8 per cent the year before, according to revised government figures issued on Monday. That is substantially less than the provisional estimate of 3.3 per cent GDP growth issued by the government last June.
The Planning Commission estimated that Pakistan's economy will shrink by 0.39 per cent in the 2019-2020 financial year, which ends on June 30, because of the additional impact of the
coronavirus pandemic
.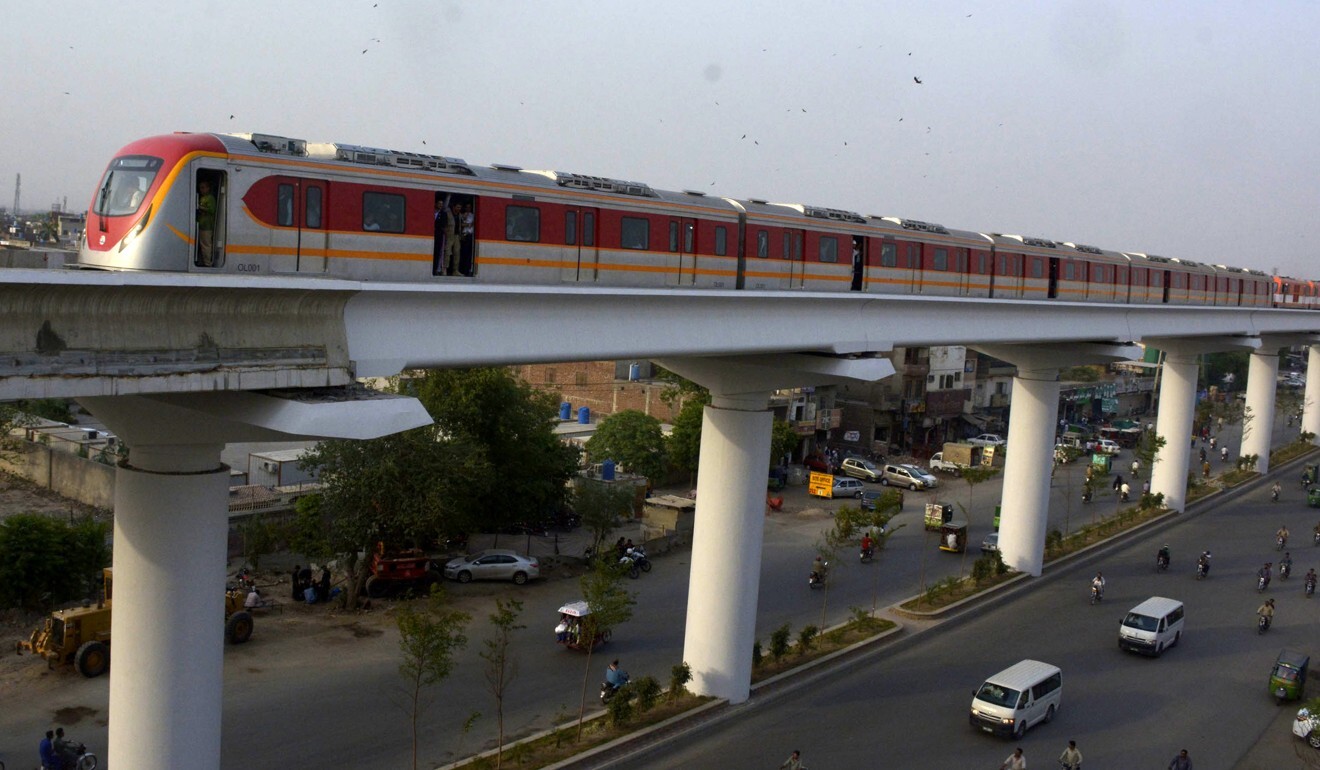 The plunging economy has prompted a rethink by Khan, who is desperate to quickly create jobs for Pakistan's youthful population of 208 million, which has a median age of 22.
The government said an estimated 25 million informal-sector workers had already been rendered unemployed by the closure of most commercial activity since late March, to contain the spread of the
coronavirus
.
Khan has prioritised the revival of the labour-intensive construction sector, and has introduced tax breaks to encourage investment in housing, backed by a promise not to ask questions about the source of investment – a major departure from his government's accountability-driven political agenda.
He has launched a renewed push for infrastructure projects because they would revitalise associated domestic industries like cement, rerolled steel and aggregates, and incentivise fresh investment in the key job-generating manufacturing sector.
On May 14, Power China and the Frontier Works Organisation, a commercial arm of Pakistan's powerful military, were awarded a US$2.75 billion contract to build the reservoir and other early infrastructure of the Diamer-Bhasha Dam, envisaged as Pakistan's third such major project. With a 70 per cent stake, Power China has arranged credit for the project, but the terms have not been made public.
It is being executed as a Pakistan government project, rather than as part of the CPEC. An earlier Chinese proposal to include it in CPEC fell through because of national security concerns about Beijing controlling the flow of the Indus River, the lifeblood of Pakistan's agriculture sector.
An Islamabad-based expert, who works closely with the Chinese and Pakistani governments to promote cooperation between the "iron brothers", said that the CPEC would be key to reviving Pakistan's moribund economy, which could face another one year of recession at least, according to forecasts by multilateral institutions and ratings agencies.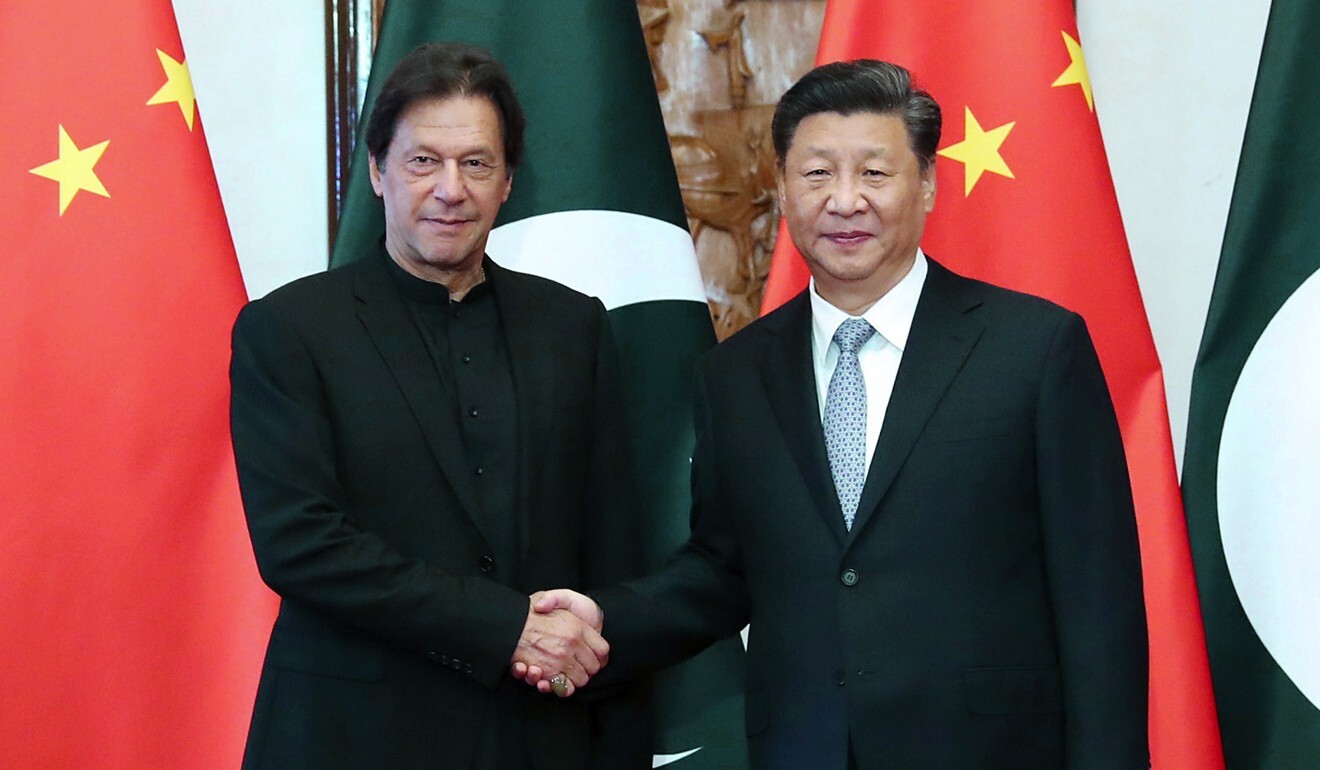 "As the world braces itself for a 2008-like or worse recession, we see a renewed importance of CPEC projects in Pakistan, as it emerges as an island of prosperity that provides hope, jobs and tangible foreign direct investment in a sea of economic uncertainty," said Mustafa Hyder Sayed, executive director of the Pakistan-China Institute.
He said there was growing concern in Pakistan about the US' reliability as an economic partner, because of President
Donald Trump's
response to the coronavirus pandemic.
"The contrast between the US and China is stark," Sayed said. "And China is, thanks to Trump, assuming global leadership by standing up and being counted, which in the pre-Covid and pre-Trump period, would have always been the role of the US." ■
Help us understand what you are interested in so that we can improve SCMP and provide a better experience for you. We would like to invite you to take this five-minute survey on how you engage with SCMP and the news.