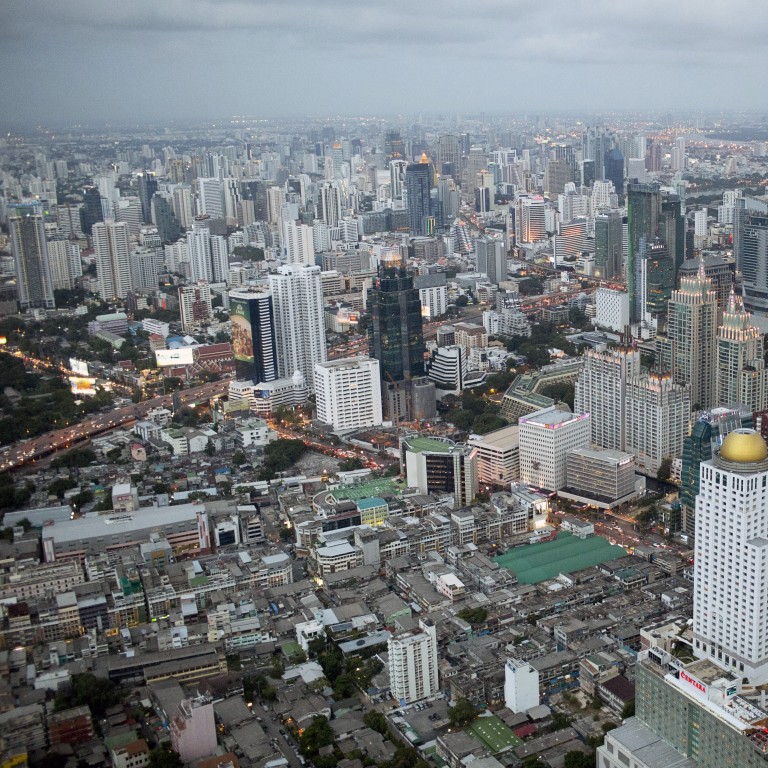 Thailand seeks 'Covid-19 bounce' from property investors, upmarket tourists
The kingdom has won praise for its handling of the pandemic, and is marketing itself as a safe, stable haven in turbulent times
It is looking to appeal to well-heeled buyers and travellers, as the days of banking on high volumes of low-paying visitors look to be over
With sea-view condos and golf courses being perused over video calls from the United States, Hong Kong and India,
Thailand
's property market is hanging its hopes on a "Covid-19 bounce" from foreign buyers scouring an uncertain world for a safe haven
during the pandemic
.
The Southeast Asian kingdom has won praise for its handling of the public health crisis. It swiftly closed its borders and has recorded just 3,156 cases and 58 deaths, despite detecting the first coronavirus case outside China, and has not had a locally transmitted case for nearly a month.
"We have shown to the world that this is the safest place for people to live, invest and travel," said Health Minister Anutin Charnvirakul in a recent Facebook Live interview, raising the prospect of the imminent return of medical tourists and businessmen to inject life into Thailand's battered economy.
The aim is to reopen borders within weeks to arrivals from the likes of Japan, Hong Kong and Vietnam, forming a "travel bubble" of regions in Asia that have similarly low infection rates. With a clear Covid-19 test, those visitors would not need to endure a 14-day quarantine.
Thailand's real estate agents
are ready. "We're all waiting for the travel ban to be lifted so buyers can come in to complete deals," said Scott Tanner, a sales executive of Elite Properties Pattaya. He added that in recent weeks there had been a surge in inquiries for discounted condos, while one Indian investor was seeking to buy a 160-hectare golf course.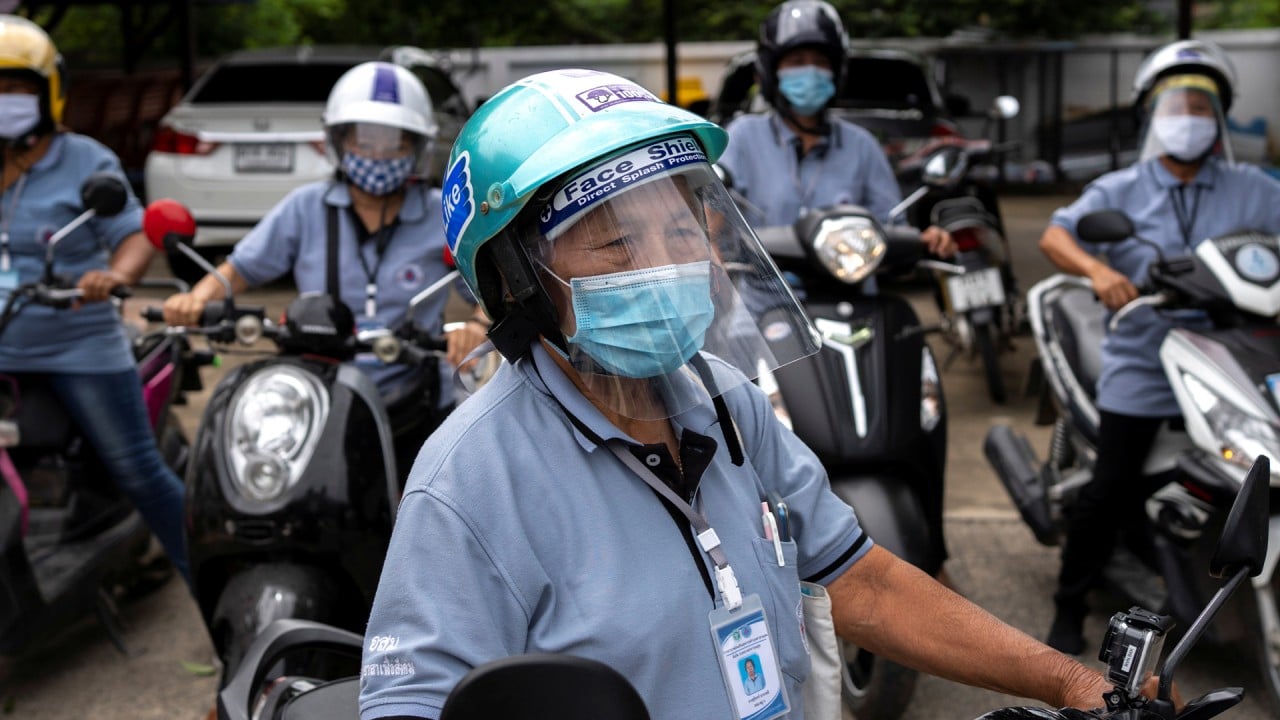 03:12
From Cold War to coronavirus, Thailand's hero grandma fights to protect villagers from Covid-19
From Cold War to coronavirus, Thailand's hero grandma fights to protect villagers from Covid-19
Before the pandemic, the strong Thai baht and the US-China trade war had trimmed spending from Chinese buyers who had previously hoovered up condos across Bangkok, Phuket and Pattaya.
While those looking to flip cheap condos are not expected to return soon, CBRE Thailand managing director Aliwassa Pathnadabutr said luxury buyers were looking for "second homes [and] a safe haven of location, culture, value for money and lifestyle".
At the beach resort town of Pattaya, two hours east of the capital, condos are going at discounts of 15 to 20 per cent, with studios and one-bedrooms as cheap as US$60,000.
Los Angeles resident Mike Barnes cites the death toll from the virus in the US – where it has killed more than 120,000 people – and the combustible political situation there as having persuaded him to put more than US$100,000 on a boat and beachside condo just outside Pattaya.
"I don't want to be in big American cities. It's dangerous," said the 32-year-old IT consultant, who is African-American, explaining that the turmoil engulfing his country has turned him off taking a long-term bet on it. "I just need space and to be able to get out when necessary, a hideout … I'm buying self-preservation in Thailand."
Although flights to the Southeast Asian nation are yet to resume, Hong Kong investors are also looking for sanctuaries in the sun in politically turbulent times.
"People want to invest in stability at the moment," said Tanner from Elite Properties Pattaya.
The wider Thai economy has been floored by the collapse of tourism, and is expected to contract by up to 6 per cent this year as it is mired in household debt and unemployment.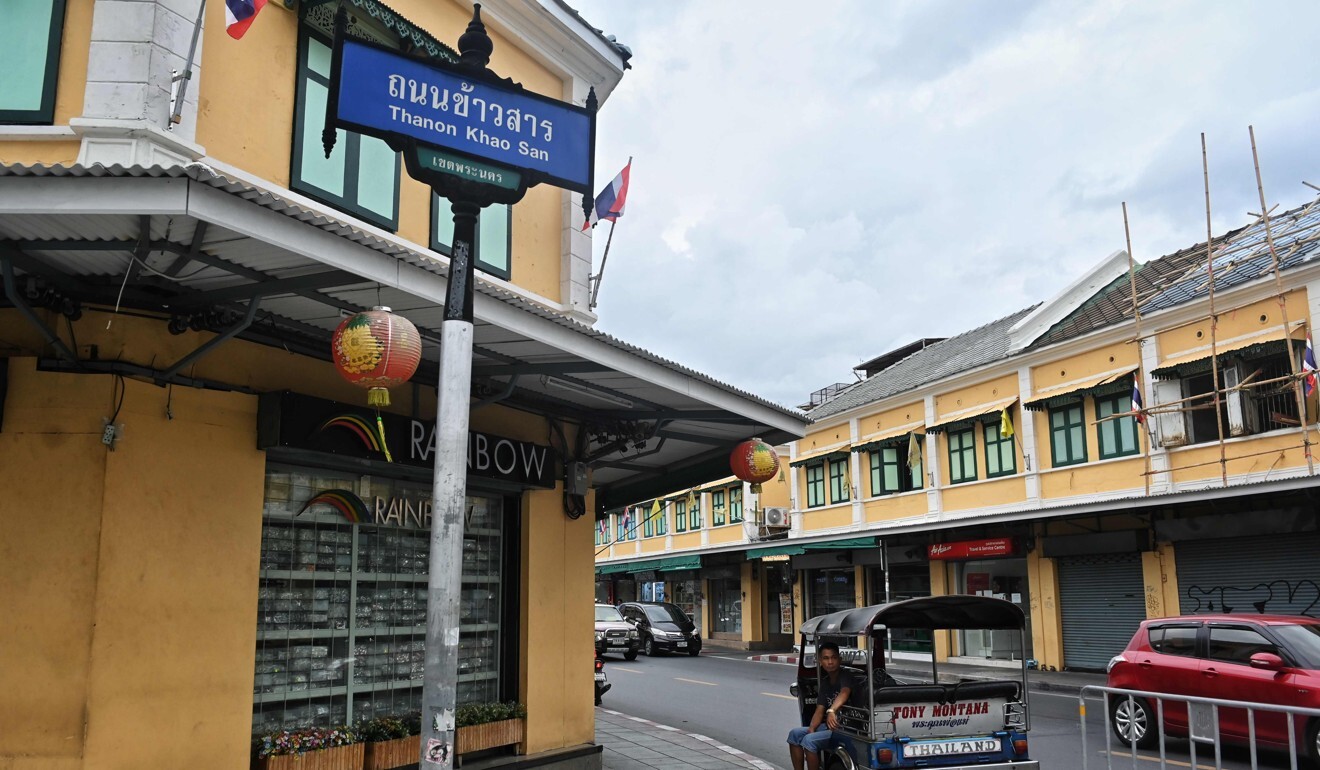 But Pattaya, the centrepiece of Thailand's biggest-ever infrastructure scheme – the US$43 billion Eastern Economic Corridor – has seen land prices skyrocket.
Long-term investors are planning condos, hotels and warehouses for the expected surge in supply chain businesses from the project, which is slated to connect to Beijing's Belt and Road Initiative by providing Chinese firms with industrial zones that have sea, rail and air access.
Yet Thailand is still nervous about opening its doors. Any rebound in virus cases in Asia could burst the "travel bubble" concept, with the recent Beijing cluster showing the frailty of plans to open borders during a pandemic.
Health officials warn that unfiltered travel to a country which welcomed 39 million people last year will be impossible for the foreseeable future. Instead of mass arrivals – including the busloads of "zero-dollar" tours from mainland China, and thrill-seeking but frugal Western backpackers – the kingdom has instead launched a US$722 million incentive scheme for domestic tourists, who spend even less.
Hotels are targeting upmarket international travellers such as golfers and visitors to yoga and meditation retreats who can be contained in resorts and on islands.
"I'm using bloggers and influencers for the first time to reach new people," said Piranuch Orn-in, owner of The Spa Koh Chang, a wellness retreat that is planning to reopen soon after being shut for months. "But being a detox and wellness place has higher operating costs. With less volume … that means raising my prices."
While many are prepared to adapt, businesses hooked on high volumes of low-paying tourists are facing ruin. As his two-deck boat idled at Pattaya's main pier, one Thai boat captain said the collapse in Chinese and Russian tour groups has gutted his business.
"Some days I don't go out at all," he said. "This is the worst in my 40 years working here."