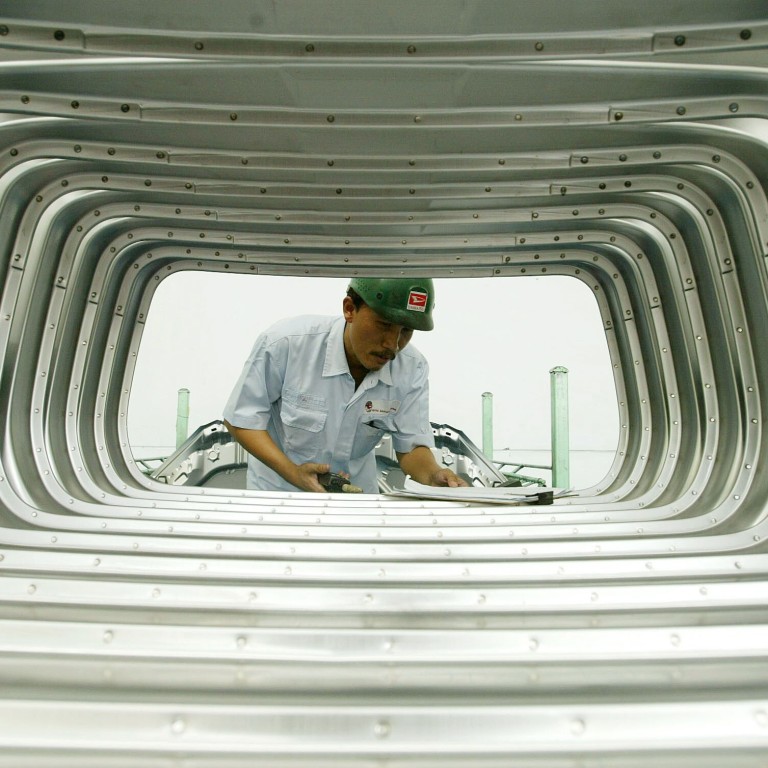 Indonesia wants firms relocating from China. Why are so few coming?
Jakarta has opened its doors to manufacturers looking for a new home amid the US-China trade war and Covid-19's impact on global supply chains
While seven companies this week announced a move there, analysts say red tape, systemic corruption and a lack of infrastructure are obstacles Indonesia must overcome
Indonesia
has set up a task force to attract businesses leaving China and is in talks with the US government to help American firms make the move – but there have been few takers, with analysts saying there are still obstacles to doing business there.
Earlier this week, President Joko Widodo announced that seven companies, including South Korea's LG and Japan's Panasonic, had confirmed their relocation to Indonesia. Just one firm from the United States, light product maker Alpan, said it was moving there from China, according to The Jakarta Post.
Indonesia is actively looking to court investment as it braces for a widely forecast contraction in its gross domestic product. Southeast Asia's largest economy, which is home to 270 million people, has seen its steady GDP growth upended by trade and supply chain disruptions due to the Covid-19 pandemic.
To this end, a task force set up by Indonesia's Investment Coordinating Board (BKPM) to attract external investment is reportedly in talks with American, Japanese and South Korean firms over their relocation to industrial zones being developed in Central Java.
The Jakarta Post quoted Widodo as saying 17 more companies were looking to open facilities in Indonesia, with data from BKPM showing these firms will bring in total investment of US$37 billion and employ 112,000 people.
However, the president has repeatedly lamented Indonesia's failure to woo companies that have since relocated to the likes of Thailand, Vietnam and the Philippines. Analysts say red tape, labour unrest, unproductive workers, lack of infrastructure and systemic corruption are among the obstacles Indonesia must overcome to make itself more attractive to such companies.
"We welcome any move to increase US investment in Indonesia, but the country still needs greater openness and structural reforms to compete with its
Asean
neighbours for US companies to relocate in greater numbers," said Lin Neumann, managing director of the American Chamber of Commerce in Indonesia.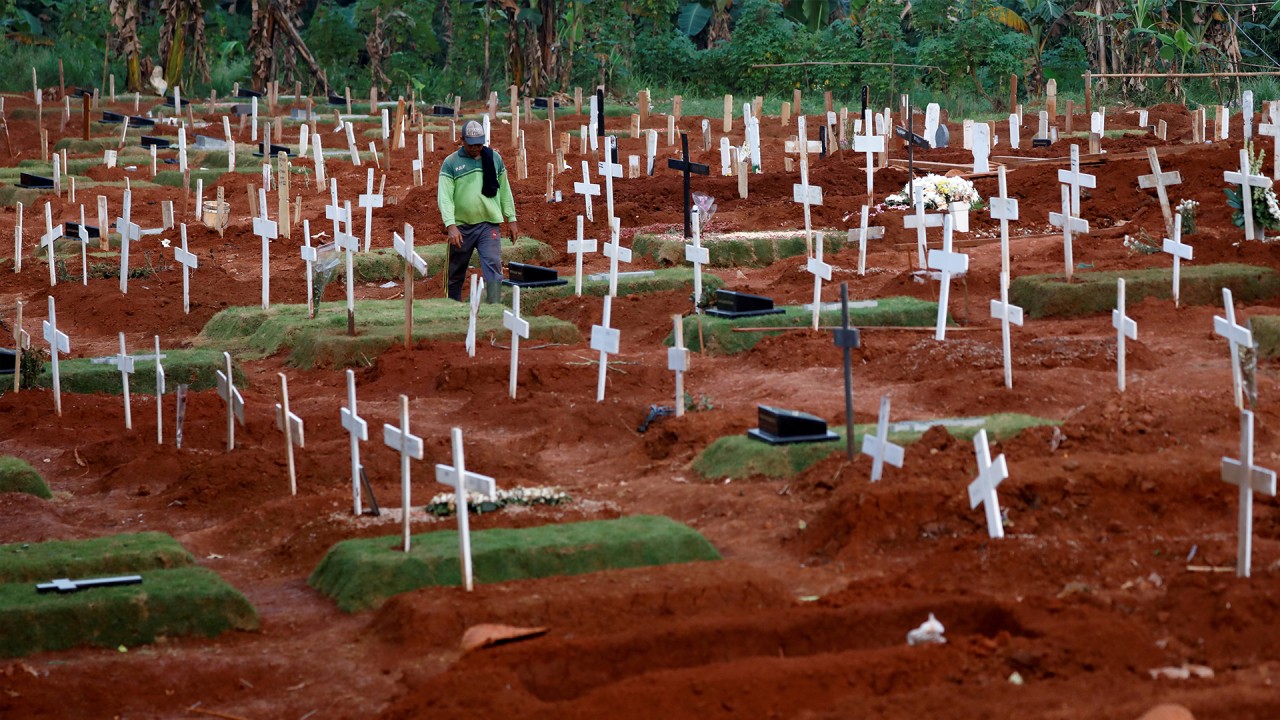 01:26
Indonesia coronavirus death toll may be higher than reported, burial numbers indicate
Indonesia coronavirus death toll may be higher than reported, burial numbers indicate
Neumann said it would "help if most restrictions in the negative investment list are done away with", referring to a government policy barring or restricting foreign investment in specific sectors and subsectors, including telecommunications towers and alcohol distribution.
Luhut Pandjaitan, Indonesia's coordinating minister for maritime affairs and investment, earlier this month said Jakarta was in talks with Washington over the potential relocation of US firms, after President Widodo raised the idea during a phone call with US President Donald Trump.
Pandjaitan's office has not replied to requests for comment on Indonesia's progress in nailing down deals with American companies.
In its ease of doing business rankings for this year, the World Bank put Indonesia at No 73, well behind neighbours Singapore (2), Malaysia (12) and Thailand (21), and just behind Vietnam (70). China came in at No 31.
Various surveys also indicate that Indonesia's manufacturing productivity is worse than its most competitive Southeast Asian neighbours, if not all of them.
"Inefficiencies abound due to state ownership, regulatory interference, underskilled workers and persistent transport bottlenecks. Institutional dysfunctions have inhibited investment, especially into manufacturing for export," said Kevin O'Rourke, a long-time Indonesia analyst.
But while Indonesia has issues to overcome, some analysts say it remains in the picture for manufacturing relocations and new investment.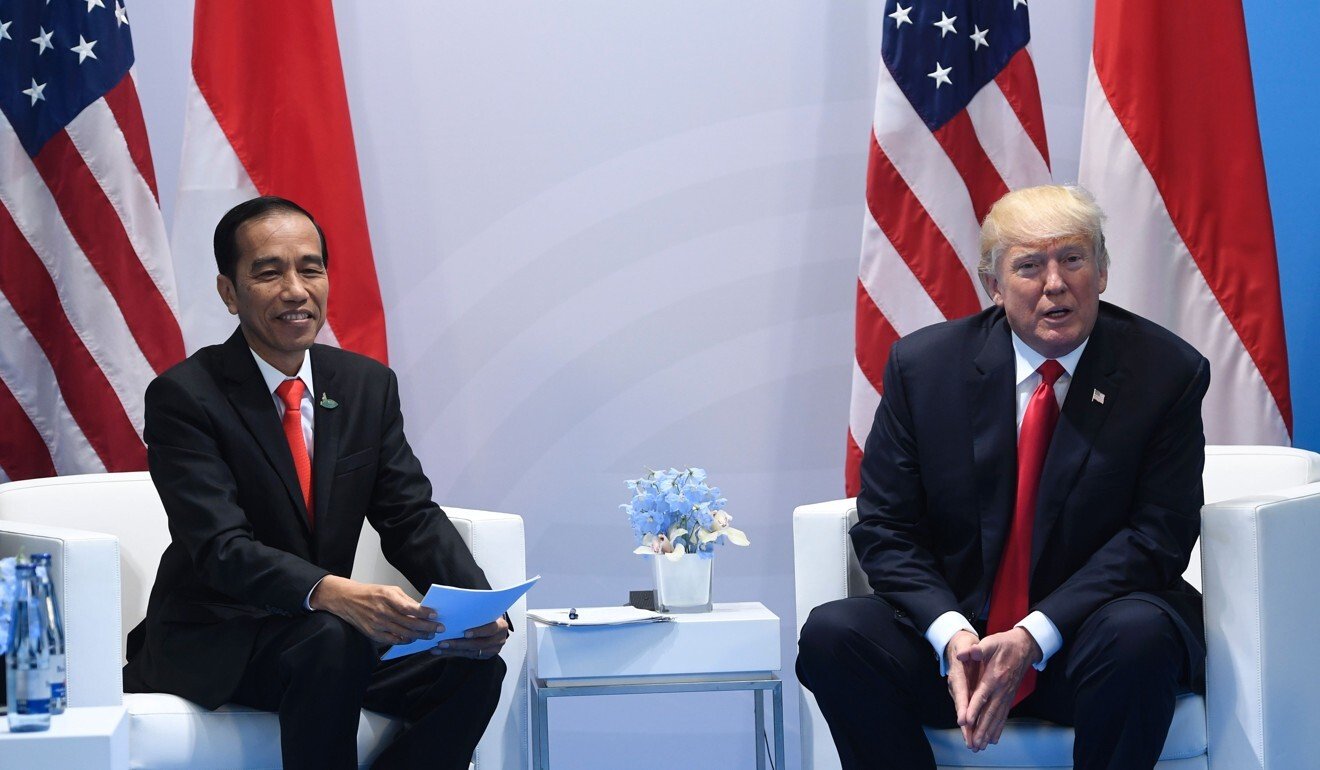 A spokesperson for the US International Development Finance Corporation (DFC) – whose chief executive Adam Boehler in January met Widodo to discuss infrastructure development potentially worth billions of dollars – said Indonesia's "strong and growing domestic economy make it an attractive market for investment".
Alexander Feldman, chairman of the US-Asean Business Council, said he had heard movement of firms to Indonesia from China was "under consideration". "Certainly, it is happening in Vietnam and in Thailand, and Indonesia is talked about in the same vein," he said.
Rajiv Biswas, Asia-Pacific chief economist at IHS Markit in Singapore, said continuing
US-China trade tensions
would likely be a further driver of the reconfiguration of supply chains that began a decade ago, benefiting Southeast Asian manufacturing hubs including Indonesia, Vietnam, Thailand, the Philippines and Myanmar.
"The advantages that Indonesia can offer as a manufacturing hub are particularly around its large domestic consumer market. Indonesia is expected to be one of the world's fastest-growing emerging markets over the next decade, offering revenue growth opportunities for a wide range of multinationals across many sectors of manufacturing and services," he said.
"With many multinationals seeking to diversify their Asian manufacturing supply chain beyond mainland China, Indonesia does have the additional advantages of relatively low-cost manufacturing wages and a large labour force, for firms looking to manufacture for the Indonesian domestic consumer market."
Additional reporting by Bloomberg
This article appeared in the South China Morning Post print edition as: Plan to lure firms deserting Beijingoff to a slow start