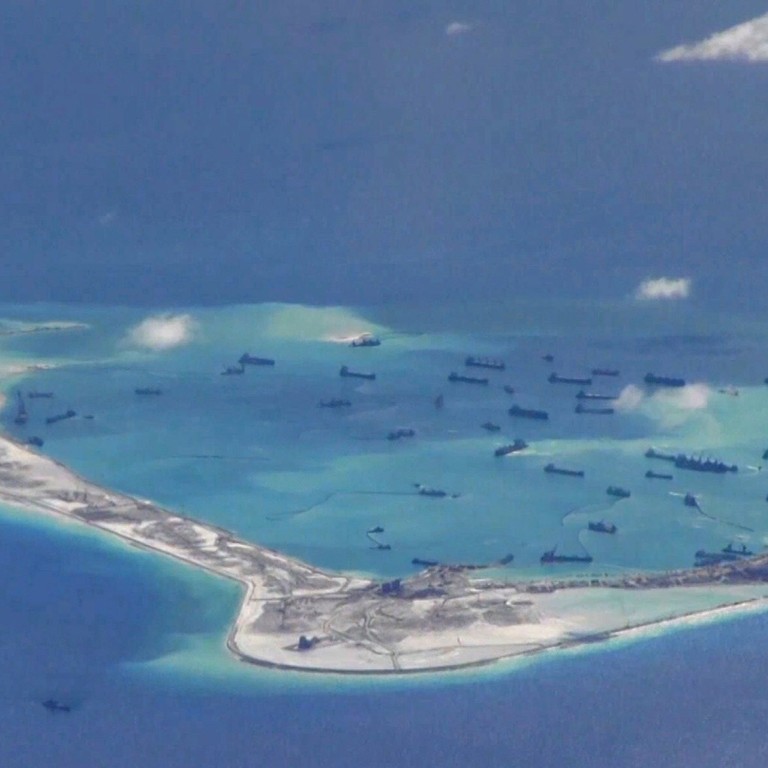 US sanctions on Chinese firm at centre of South China Sea island-building 'could ripple across Asia'
China Communications Construction Company's massive regional presence means the censure will impact multiple governments and companies, diplomatic observers say
CCCC is involved in 923 projects in 127 countries, including Malaysia's East Coast Rail Link, seen as one of the jewels of the Belt and Road Initiative
The censure's impact might also be felt by American firms that would be required to obtain licences before they exported products to support Asian projects linked to the China Communications Construction Company (CCCC), the analysts said.
Malaysia
's US$10.5 billion East Coast Rail Link, the US$1.4 billion Port City Colombo in Sri Lanka and a new US$10 billion airport outside the Philippine capital of Manila are among CCCC's marquee overseas projects.
CCCC is embedded in Asian economies partly because of their participation in the
Belt and Road Initiative
, Beijing's multibillion-dollar infrastructure programme.
Political risk consultancy Eurasia Group in a note on Wednesday said the company was currently involved in 923 projects in 157 countries.
Hoo Chiew Ping, an international relations researcher with the National University of Malaysia, said CCCC's involvement was one of the criteria used within the research community to assess whether a project was part of the belt and road plan.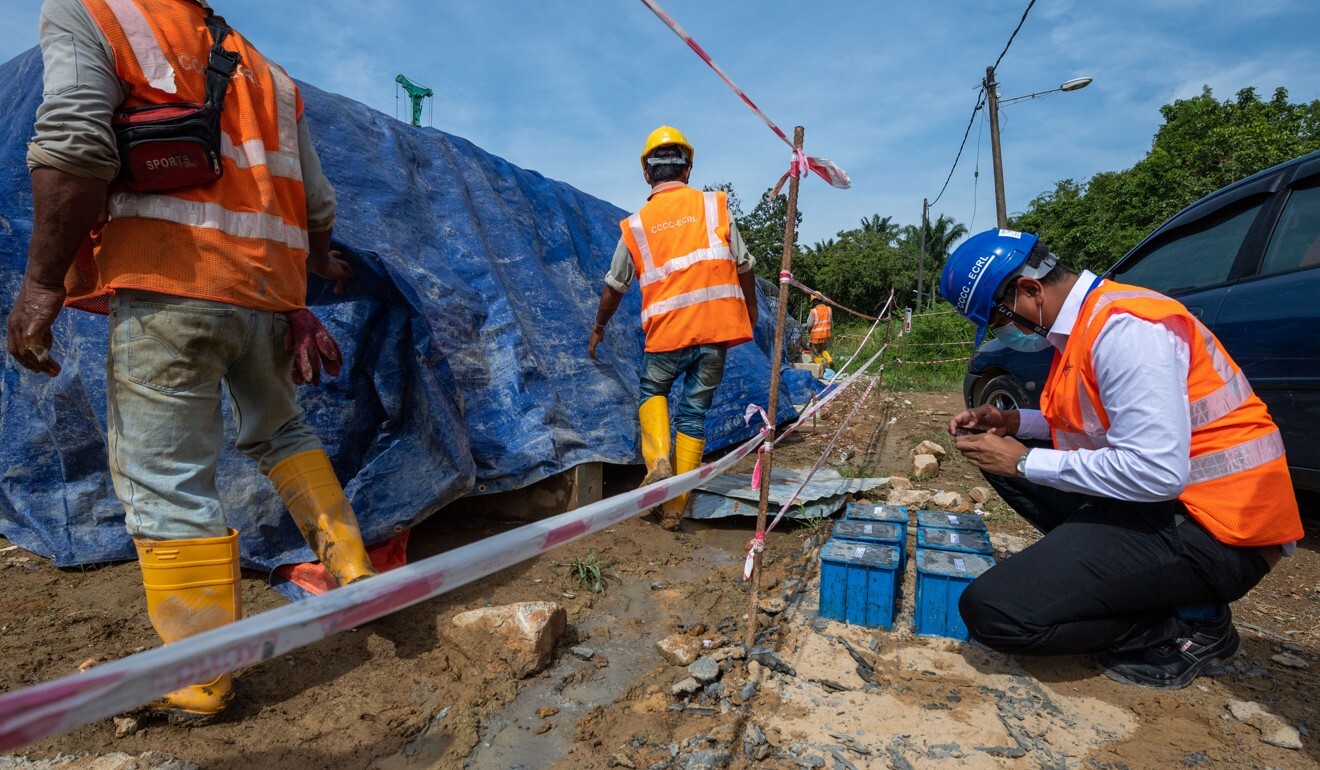 Ngeow Chow Bing, another Malaysian scholar of Chinese diplomacy, suggested a tough road ahead for corporate entities linked to CCCC projects.
"Sanctions like this indicate that any CCCC-related projects, present or future, will have to avoid US companies," said Ngeow, director of the Institute of China Studies at the University of Malaya. "It creates more complications for Malaysia for sure, and the full extent of how far the US will go remains to be seen."
Five CCCC subsidiaries were among 24 Chinese companies that the US Commerce Department on Wednesday added to its so-called entity list, which bans the companies from receiving US imports without a licence.
Among the subsidiaries was the state-backed firm's offshore dredging unit, which was reported to have carried out reclamation works on land features in the South China Sea such as Mischief Reef, Subi Reef and Fiery Cross Reef – which are claimed by Beijing as well as the Philippines, Vietnam and Taiwan.
US Secretary of State Michael Pompeo signalled that Wednesday's announcement was part of Washington's toughened position over China's assertions in the disputed waterway.
Beijing claims it has historic rights over wide swathes of the sea, including large tracts that would ordinarily be deemed part of the Southeast Asian claimants' territorial waters and exclusive economic zones under the United Nations Convention on the Law of the Sea (Unclos).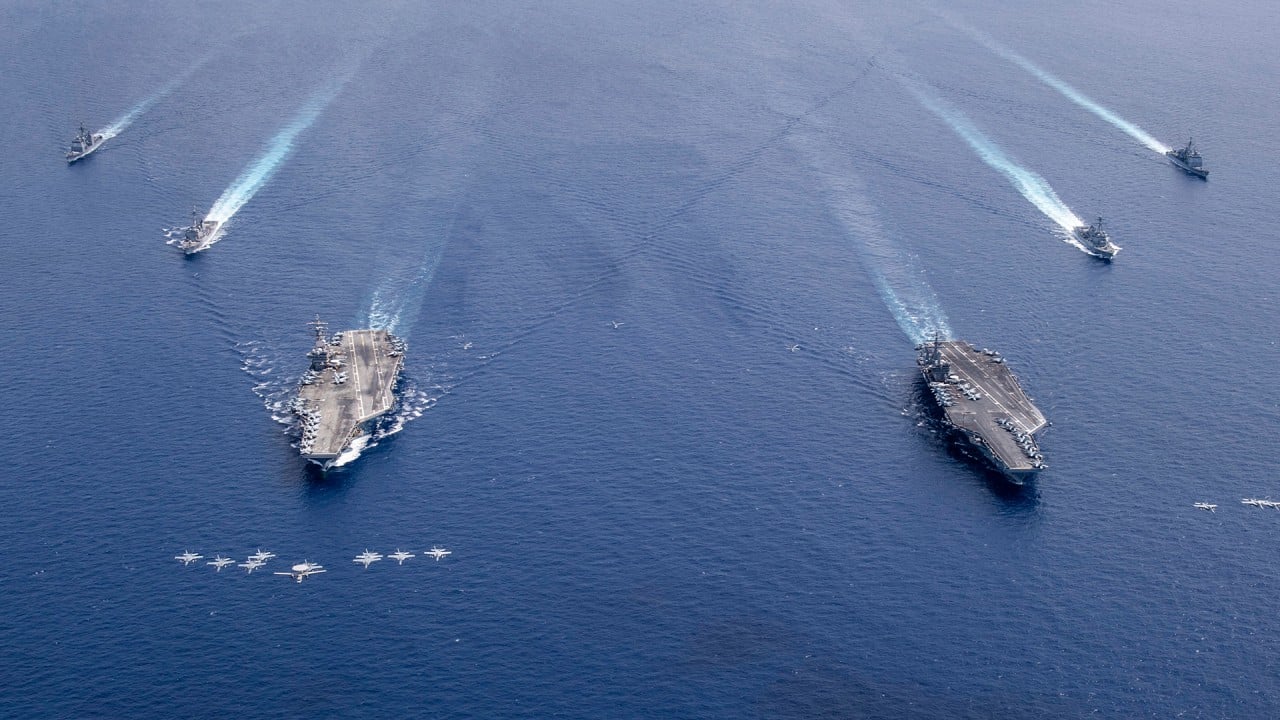 02:32
Washington's hardened position on Beijing's claims in South China Sea heightens US-China tensions
Washington's hardened position on Beijing's claims in South China Sea heightens US-China tensions
The building of artificial islands is not in itself illegal under international law, though the US and the 10 members of the Association of Southeast Asian Nations (Asean) say Beijing's militarisation of the man-made islands threatens freedom of navigation and overflight in the South China Sea.
Pompeo said China should not be allowed to use CCCC and other state-backed entities to "impose an expansionist agenda", while a senior administration official was quoted in The Wall Street Journal as saying the censure was aimed at labelling CCCC as the "Huawei of infrastructure".
Observers said while the CCCC entities that were included on the entity list did not have direct dealings in projects such as Malaysia's East Coast Rail Link – seen as one of the belt and road strategy's crown jewels – these developments might still be impacted.
John Lichtefeld, vice-president at the Washington-based strategic advisory firm The Asia Group, said while the initial listings "may not directly or immediately impede CCCC's operations in support of major regional infrastructure projects, additional measures or blacklisted subsidiaries could begin to raise obstacles".
Drew Thompson, a former US defence department official now at the Lee Kuan Yew School of Public Policy at the National University of Singapore, noted that CCCC was also involved in projects that were not part of the belt and road plan, such as public housing projects in Singapore.
He suggested "marquee" US companies such as the Illinois-headquartered heavy equipment manufacturer Caterpillar could be impacted by the US censure of CCCC.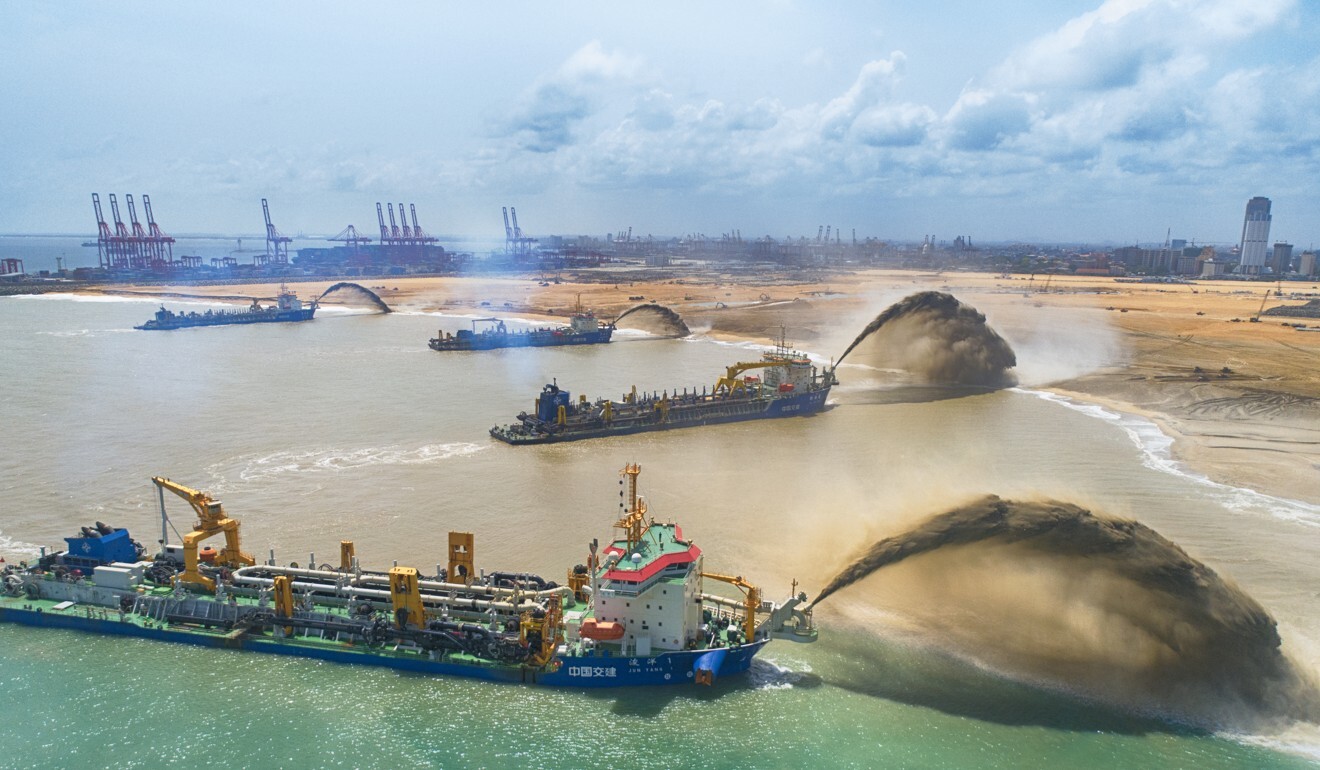 Thompson said the move was inconsistent with US President Donald Trump's "overall objective of stimulating and reshoring American manufacturing". "It potentially places American manufacturers at a disadvantage to foreign competitors for potentially lucrative export markets throughout Asia," he said.
Others, such as N. Sathiya Moorthy – a veteran observer of
Sri Lankan
foreign policy – suggested countries such as the South Asian island, home to multiple CCCC projects, would face more challenges walking the middle path between the two feuding superpowers following Washington's latest salvo.
CCCC's presence in Sri Lanka has in the past has invoked controversy, with The New York Times reporting in 2018 that some US$7.6 million from the firm's subsidiary China Harbour Engineering Company was dispensed to the campaign of then president Mahinda Rajapaksa in 2015's presidential election.
Mahinda lost that vote, but his brother Gotabaya Rajapaksa won last year's election. Mahinda is the current prime minister, having won a general election by a landslide earlier this month.
CCCC and the Rajapaksas deny The New York Times' allegations. Apart from the Port City project, China Harbour also built a port in the Rajapaksas' stronghold city of Hambantota.
That port heavily indebted Sri Lanka, and is seen by the belt and road strategy's Western critics as the finest example of how the infrastructure-building programme is part of China "debt-trap diplomacy", aimed at creating a network of pliant debtor states. Beijing has vigorously rejected such assertions.
Said Sathiya Moorthy: "It is likely third-world nations dealing with China will be closely watching Colombo to see how a domestically popular government handles the US-China drift in their immediate political and economic contexts."
This article appeared in the South China Morning Post print edition as: U.S. ban on firm to send ripples across region