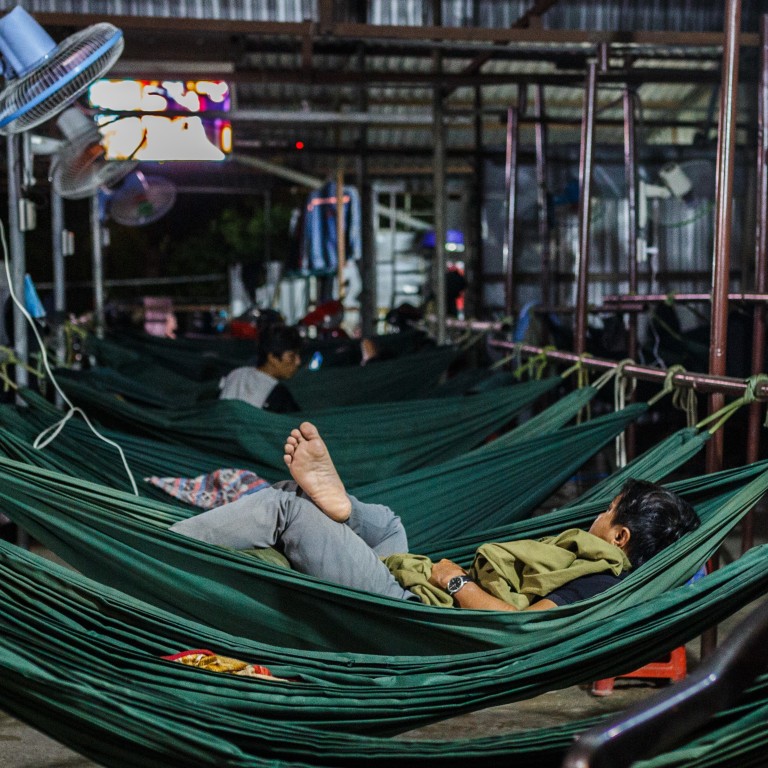 Vietnam dodged the coronavirus bullet, so why are its workers struggling?
For decades, millions of Vietnamese relied on the country's export-oriented economy to provide them with work. Then the pandemic hit
Now the country is bracing for its slowest growth in 20 years in spite of its relative success in containing the coronavirus
Along a busy highway on the outskirts of
Vietnam
's largest city, a worn-out looking woman carrying all her worldly possessions in a handful of plastic bags picks her way through a web of swaying hammocks, looking for one that's empty so she can lay her weary head down for the night.
It's about 10pm and she has already paid her 20,000 dong (86 US cents) entry fee, which includes use of the hammock cafe's showers, plug sockets, Wi-fi, blankets and drinking water.
As trucks rumble past on the winding National Highway 1A through Ho Chi Minh City's western Binh Tan District, she emerges from the washroom, having changed into a pair of bright yellow pyjamas, and gets ready to slump into bed.
The woman is 58-year-old Hien, one of the legions of migrant workers who have left their homes in Vietnam's less-developed rural provinces over the past few decades in search of opportunity as the economy boomed.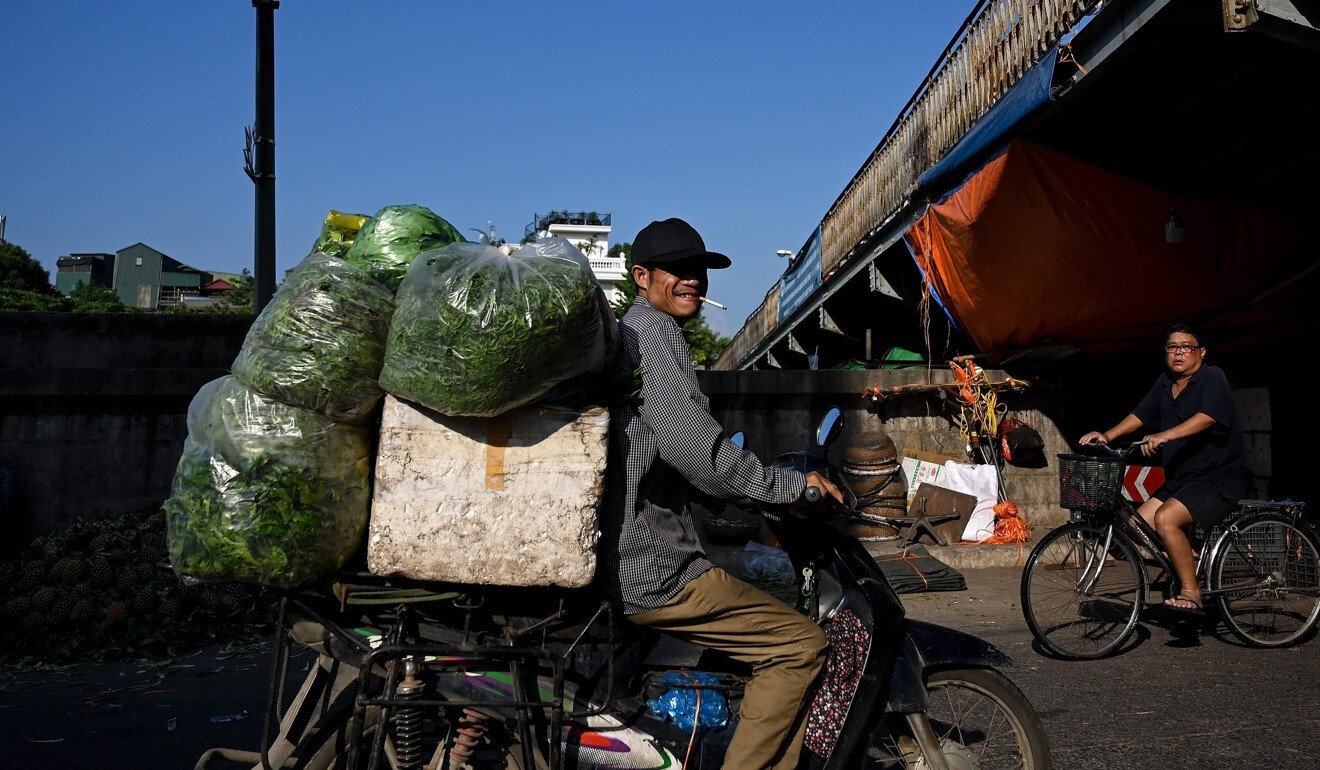 Consistent growth propelled by communist leaders who began embracing market-oriented policies in the late 1980s has meant that those Vietnamese like Hien, who migrated from her home province of Phu Yen last year after her business there failed, have rarely struggled to find work.
Vietnam, with exports equivalent to the size of its GDP, saw its economy grow as fast as 7.02 per cent last year – helped along by multinational companies looking to diversify their production and supply chains away from
China
in the wake of the
US-China trade war
, and a burgeoning domestic middle class that accounted for some 13 per cent of the population in 2018, according to the
World Bank
.
Yet now it is bracing itself for its slowest growth in 20 years – a projected 2.4 per cent. This makes it the sole economy in the
Association of Southeast Asian Nations
not forecast to tip into recession this year, yet by no means does Vietnam have it easy – despite its relative success in containing the coronavirus, with just 1,040 confirmed cases and 32 deaths among its population of more than 95 million as of August 30.
The country is enduring the downside of being tethered to the global economy, recording year-on-year growth of 0.36 per cent in the second quarter. Garment companies are seeing their orders slashed and other sectors have been hit with sudden export declines. This has left informal workers like Hien – who make up an estimated 30 per cent of the workforce and provide a cheap source of labour and services to power the economy – bereft, jobless and sleeping in hammock cafes.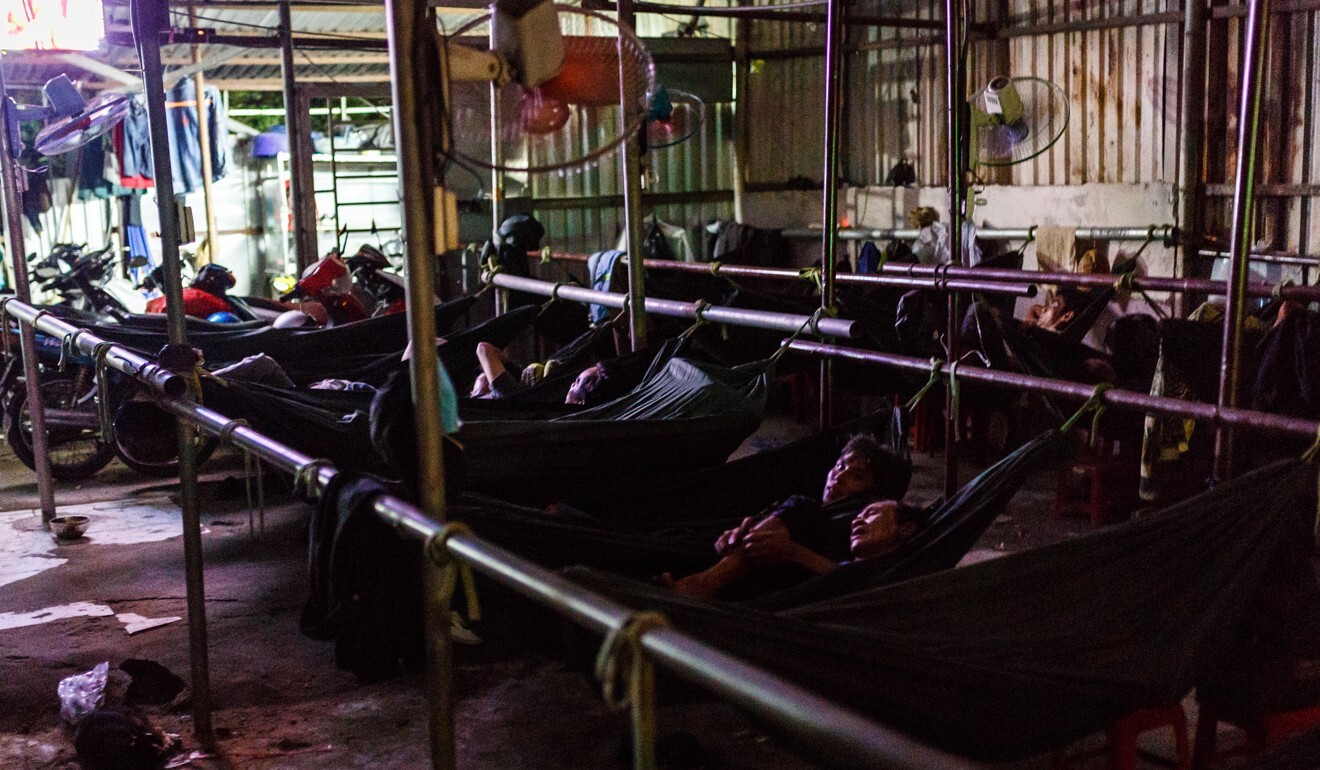 "I've been staying here for four months. I don't have an ID card so I couldn't find a job," she said, exhaustion etched into her face.
With debts to pay as a result of her failed business, Hien has been in dire need of funds. At the height of Vietnam's first wave of Covid-19 in March, she resorted to "wandering around asking for jobs, but nobody would employ me".
Now she makes about US$4.30 a day cleaning and doing other small tasks for nearby eateries. Her own dietary needs are met by the two free meals a day she gets from a local temple.
In Thu Duc District, another enclave of migrant workers to Ho Chi Minh City's northeast, single mother Ngoc Tram has seen a huge drop-off in the number of factory workers coming to her small hair salon, thanks mostly to a wave of recent pay cuts and lay-offs. The 35-year-old was struggling so much at one point that she brought some fresh produce back from her home province of Dak Lak in the Central Highlands "but there were not many sales", she said.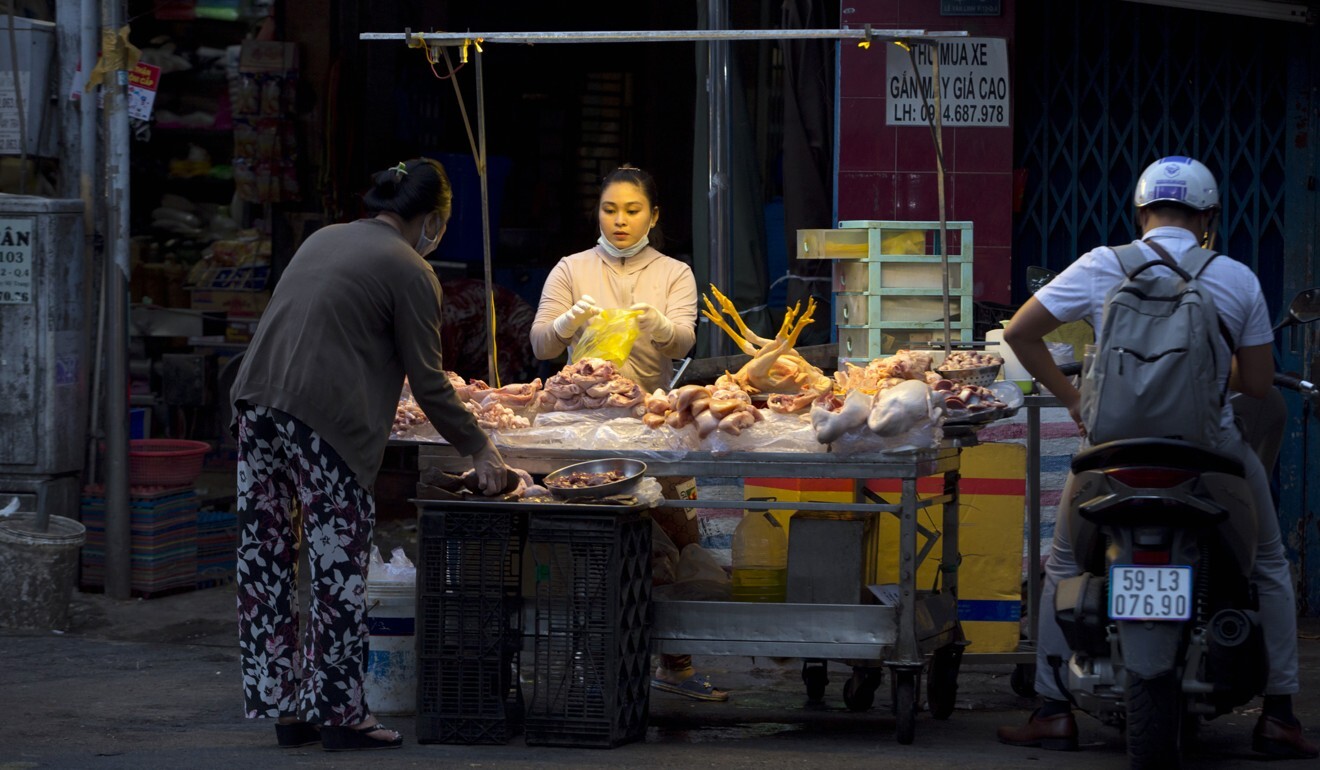 Others like Do Thi Lap, a 48-year-old from the northern province of Thai Binh who has called Ho Chi Minh City her home for the best part of a decade, have been left in limbo – let go from her previous role as a canteen assistant at a shoe manufacturer two weeks ago with the promise that "there might be work by mid-September".
"I have been looking for other work but could not find any," she said. "If I don't find any jobs, I will probably go home."
Between March and July, about 382,000 workers were made redundant in Ho Chi Minh City, which accounts for nearly one-quarter of Vietnam's GDP.
A further 120,000 employees of some 4,000 companies, mostly in the tourism, transport, construction, textile and footwear sectors, are expected to follow suit in the next month or so.
A survey released in early July by the country's General Statistics Office found that 30.8 million Vietnamese aged 15 or older had been affected by the pandemic, either losing their jobs, suffering a pay cut or being put on reduced hours – highlighting some of the future struggles the export-oriented economy faces.
In April, Vietnam's exports plummeted 14 per cent from a year earlier, followed by a drop of 12.4 per cent in May as global commerce came to a standstill, according to the Department of Vietnam Customs. For the seven months through July, exports rose just 1.5 per cent, compared with 8 per cent in the same period last year.
Meanwhile, the tourism industry, which represents about 9 per cent of the economy, witnessed a 55.4 per cent revenue drop during the first seven months of the year.
Yet Nguyen Khac Giang, a senior research fellow at Vietnam National University's Vietnam Institute for Economic and Policy Research, said the country was better positioned than some others to deal with the economic fallout of the pandemic.
"Observers tend to emphasise the fact that Vietnam is a trade-dependent country, with the second-highest trade-to-GDP ratio in
Southeast Asia
," he said.
"However, it is also a 100-million-population market with a lot of room to develop as long as the pandemic is well managed domestically.
"The only way forward is to help enterprises – particularly private ones – get over the crisis and resume their activities. The rate of enterprises which have to halt their business or go bankrupt is worryingly high at the moment. When they can sustain themselves, jobs will follow."
Dr Phung Duc Tung, an economist and the director of Vietnam's Mekong Development Research Institute, also pointed to the US$2.6 billion support package that the government rolled out in April, with another expected soon for laid-off workers.
"However, the criteria to identify those in the informal sector are still not clear," he said.
Meanwhile, Tung said Vietnam must brace itself for more lay-offs, with unemployment rates forecast to increase until at least the end of this year.
"Unemployment will last a long time as it also depends on other countries' economic recovery and the government's policies to boost the economy," he said. ■
Additional reporting by Bloomberg