A janitor wears a hazmat suit to prevent the spread of Covid-19 in an almost empty shopping mall in Mandaluyong City, Metro Manila. Photo: Reuters
Can the Philippines' shopping centres survive in a post-coronavirus world?
Movement restrictions, unemployment and health concerns have seen visits to retail establishments fall 55 per cent between February and July
Shopping centre operators are preparing for the new normal by focusing on deliveries, e-commerce and logistics, but are they changing fast enough?
Follow your favourite topic and get notified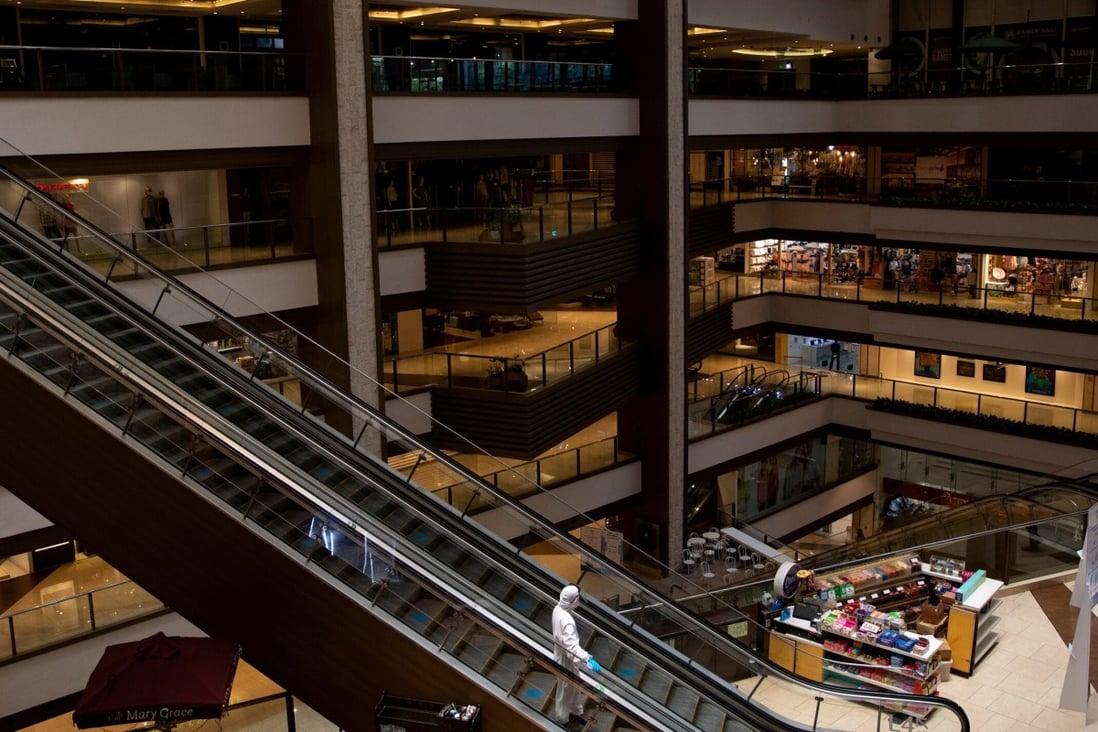 A janitor wears a hazmat suit to prevent the spread of Covid-19 in an almost empty shopping mall in Mandaluyong City, Metro Manila. Photo: Reuters