India
Get more with myNEWS
A personalised news feed of stories that matter to you
Learn more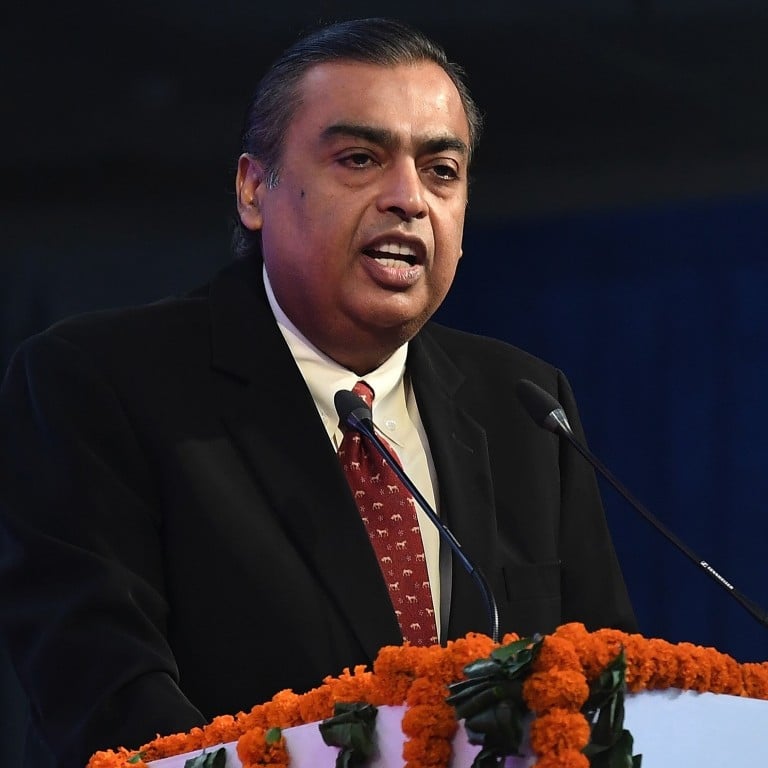 Is India's Mukesh Ambani seeking to share his US$200 billion Reliance Industries empire with his three children?
The 63-year-old tycoon wants to radically reduce his conglomerate's dependence on the energy sector through diversification
His three Ivy League-educated children already play an active role in reorienting the colossal enterprise, and analysts say this is a sign they could take over soon
India's
Mukesh Ambani
has raised some US$6.4 billion amid the Covid-19 pandemic as he looks to transition his Reliance Industries conglomerate towards technology and retail, with Saudi Arabia's Public Investment Fund announcing this week it would take a 2.04 per cent stake in its retail arm for 95.55 billion rupees (US$1.3 billion).
But Asia's richest man also has another goal in mind: carving up his US$200 billion empire into three business areas to bestow upon his children Akash, Isha, and Anant.
There have been no public announcements about the succession. But market watchers who have scrutinised the fortunes of India's most influential business leader have interpreted the 63-year-old Ambani's move to radically reduce his conglomerate's dependence on the energy sector, diversify into retail and digital services and rejig company shareholdings as a sign he is preparing for a generational transition.
"Reliance is well known for its meticulous planning and execution," said corporate lawyer Rajesh Gupta, who has advised clients on wealth and succession planning.
Added the managing partner at SNG & Partners: "All these developments must have come after serious deliberations among senior professionals and the family."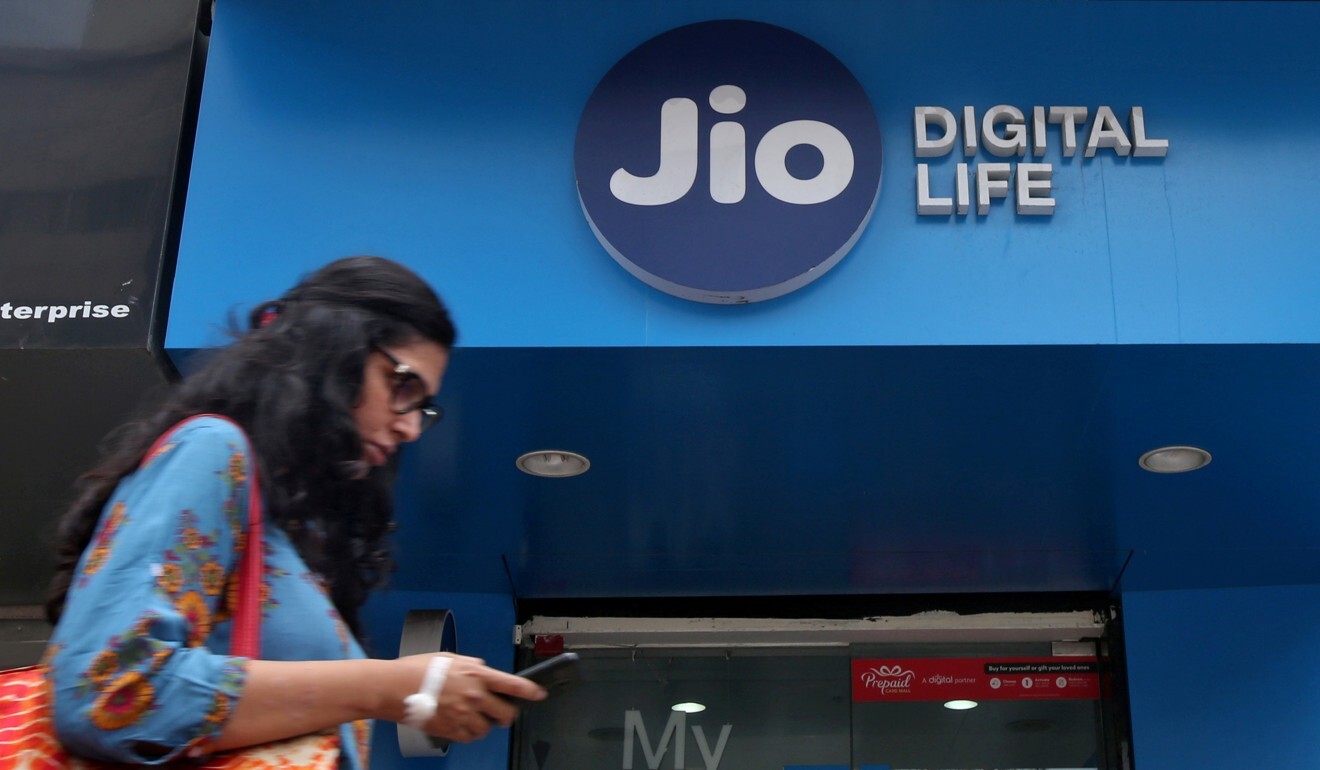 The bulk of Reliance's business still revolves around crude oil refining and petrochemicals. But its retail arm, Reliance Retail, is India's largest retailer in terms of revenue and
if a deal with fellow market leader Future Group is sealed
, Ambani could secure unrivalled dominance in the sector.
Digital arm Jio Platforms, which provides telecoms services as well as music and movie apps, continues to attract investors, with Facebook and Google each holding a stake. On Thursday, Facebook got approval from the Indian government to operate a payment service via WhatsApp in what has become its largest market and for Ambani, the American firm will be integral to
his plans to take on Amazon and Walmart-owned Flipkart's in e-commerce
.
Sanjiv Bhasin, director of the financial services firm IIFL Securities and a long-time observer of Reliance's manoeuvres, said Ambani was "taking the bull by the horns" in the digital space.
He said that Ambani's children – who all have Ivy League educations – already play an active role in reorienting the colossal enterprise to suit their taste and competencies.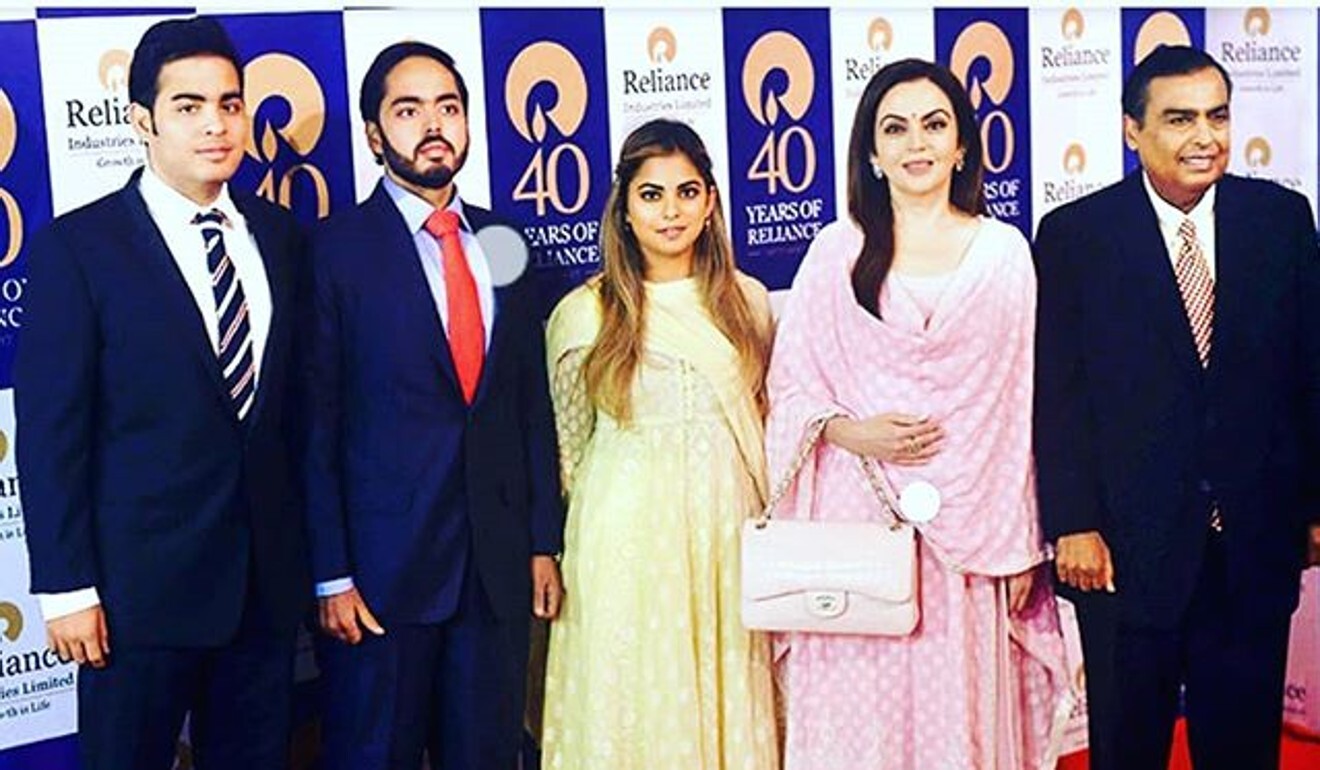 "Reliance's technology push has come from the twins [Isha and Akash]. They're very adamant in the Jio formation and entering digital services," Bhasin said.
"It's clear from the market movements that new generation leaders are calling the shots and not old-timers given the massive amount of money they have received as funding in the pandemic. It is a well-thought-out plan."
After the death of Reliance's founder Dhirubhai Ambani in 2002, Mukesh and his brother Anil were embroiled in
a prolonged ownership battle
which played out poorly in public. They eventually reached an amicable solution following years of bitter infighting not to step on each others' toes, thanks to their mother's mediation efforts. But Anil's businesses collapsed and he now faces mounting legal battles as three Chinese banks look to recover more than US$700 million.
Gupta said Mukesh had obviously given a lot of thought to the succession, as well anything that could trigger conflict and ways of avoiding or mitigating such an outcome.
"This can be stated with conviction as the family has witnessed the situation at the demise of the founder when there was no defined succession planning," he said.
In August, Indian business daily The Mint reported that Ambani was setting up a "family council" comprising close relatives to ensure a smooth transition of Reliance's governance structure to his three children.
Reliance has rejected that report and did not answer any of This Week in Asia's questions about it.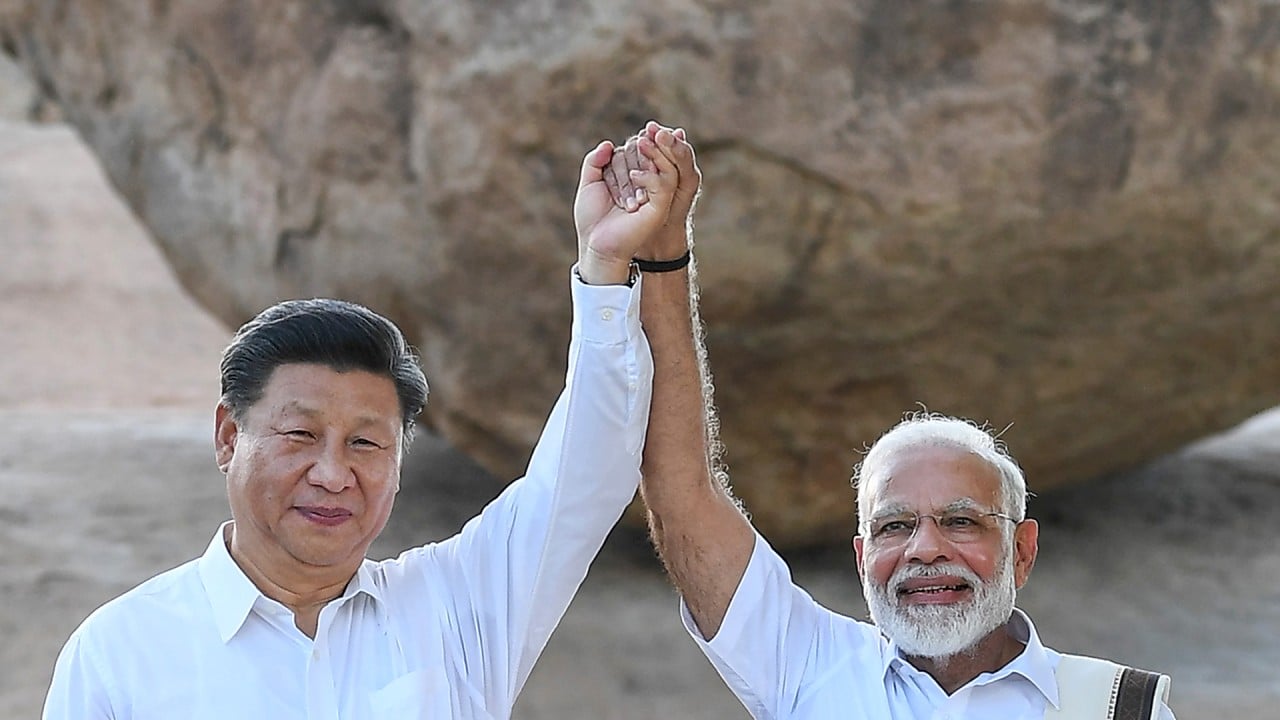 07:17
China and India: How economically linked are they?
China and India: How economically linked are they?
Mita Dixit, co-founder and head of family business advisory firm Equations Management, said family-owned businesses in India often struggled to hand the reins to the third generation.
"Family businesses when they reach the third generation, they either wind up or get sold. Out of 100 family enterprises, just 13 survive in the third generation in most democratic countries usually," she said.
"When Dhirubhai Ambani started, Reliance was a capital-intensive and labour-intensive company when it was into textiles and later into petrochemicals. Mukesh took the company and put it on the top [in the energy sector]. Taking the group to the next level is an immense challenge for the next-gen leaders."
Both Dixit and Bhasin emphasised that for Reliance to survive and succeed under its new leaders, they needed to hand over the day-to-day operations to professionals while keeping the business' entrepreneurial spirit alive.
Additional reporting by Bloomberg
This article appeared in the South China Morning Post print edition as: india's reliance boss 'preparing For succession'