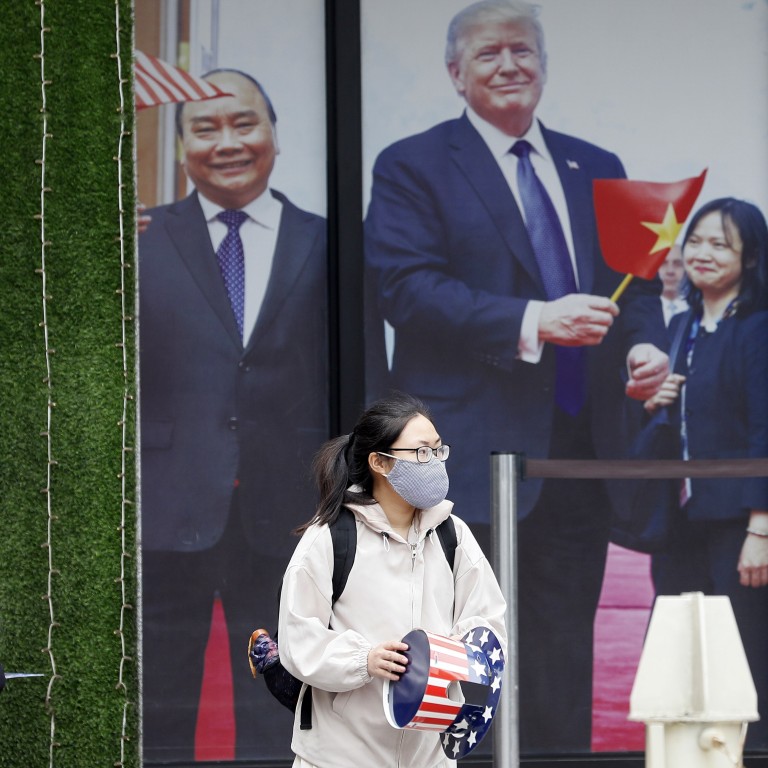 For Vietnam, Biden win could mean end of USTR currency and trade inquiries
The inquiries into currency manipulation and furniture exports, launched before the US election, could now be paused or cancelled
Analysts said the investigations undercut the US effort to use Vietnam as an Indo-Pacific strategic partner in countering China
In November 2017, during Trump's state visit to Vietnam, he agreed to a new three-year defence cooperation plan. Since then, Vietnam has hosted visits from two US Navy aircraft carriers – the first since the Vietnam war – and received two US Coast Guard cutters to boost patrols in the South China Sea, along with US$150 million under the Foreign Military Financing programme.
Considering such crucial developments in relations between the two former foes, some analysts say the USTR probes represent a diplomatic disaster.
Southeast Asia expert Carl Thayer of the University of New South Wales Canberra says the USTR's investigations are "an illustration of dysfunction in the Trump administration's implementation of national security policy. This decision undercut nearly four years of Trump administration efforts to enlist Vietnam as a strategic partner in its 'Free and Open Indo-Pacific' strategy."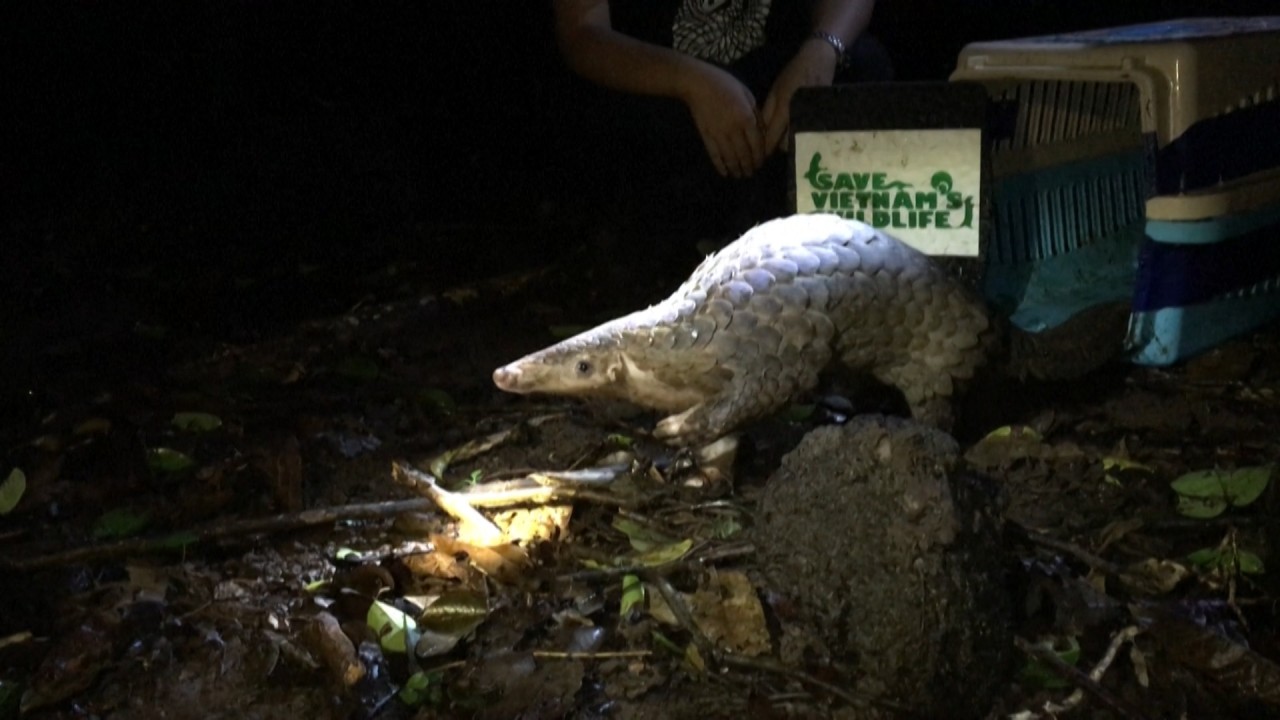 01:21
Vietnam bans wildlife trade to reduce the risk of spreading coronavirus that causes Covid-19
Vietnam bans wildlife trade to reduce the risk of spreading coronavirus that causes Covid-19
In addition to accusing Vietnam of manipulating its currency, the dong, the
US
claims that furniture produced using illegal timber imported from Cambodia and Laos, as well as Cameroon and the Democratic Republic of Congo, has been exported to the US, hurting American manufacturers. About US$3.7 billion worth of wooden furniture was shipped to the US from Vietnam in 2019.
Vietnamese officials have vehemently denied both charges. Central bank governor Le Minh Hung told state media that Vietnam "has not intended and will not intend to use monetary policies in general and exchange rates in particular to create unfair competitive advantage in international trade".
On October 26, Prime Minister Nguyen Xuan Phuc told Adam Boehler, head of the US International Development Corporation, that the US and Trump should "have a more objective assessment of reality in Vietnam" in regards to the trade imbalance.
Vietnam's trade surplus with the US increased from US$31.99 billion in 2016 to US$42 billion in the years since Trump began his trade war with China and left the Trans-Pacific Partnership (TPP). Zachary Abuza, a professor at the National War College in Washington and a leading specialist in Southeast Asian security issues, said Trump must take part of the blame for the imbalance himself.
"In part, it has grown because of the trade war: companies and governments have sought to decouple from China and broaden their supply chains," he said. "Vietnam was a key beneficiary of this."
Abuza added, however, that any government with an economic strategy that was still based on export-led growth had every incentive to keep the currency devalued. The Vietnamese government, he said, "does manipulate the dong".
According to Clete Willems, a partner at Washington-based Akin Gump who worked on trade issues in the US government for 16 years, the fact that a USTR investigation has been launched means there is likely strong evidence of wrongdoing.
In recent years, Vietnam has taken steps to ensure the legality of its timber sector, most notably by entering a Voluntary Partnership Agreement (VPA) with the European Union in 2018. The VPA aims to ensure that all timber products exported from Vietnam to the EU are legally sourced.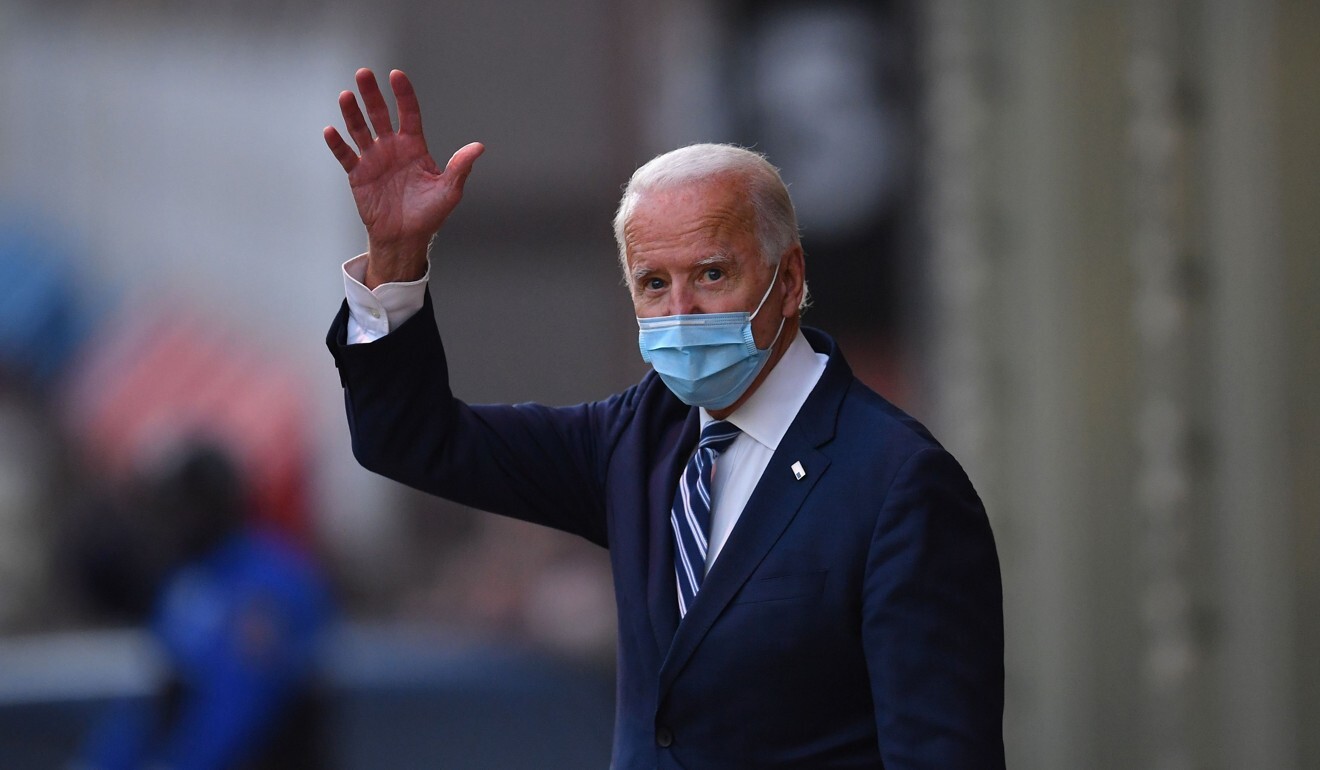 However, enforcement remains a problem, particularly in small timber-processing towns where workshops use illegally sourced wood brought across the porous border with Cambodia and Laos.
Vietnam's desire to join the VPA led to the introduction of a ban on cutting down trees in natural forests in 2016, yet regional forest crime observers say this led to an increase in illegal cross-border timber trade from neighbouring countries.
Marcus Hardtke, who has worked on forest issues in Cambodia since 1996 and who spent five years with international watchdog organisation Global Witness in the early 2000s, released a statement in 2018 before Vietnam joined the VPA, in which he said Vietnam's timber-processing industry had been targeting Cambodia's forest resources for decades – a position he still takes today.
"Vietnamese timber traders are actively undermining government structures in Cambodia by bribing state officials at all levels in the provinces to get lucrative timber deals outside the legal framework," Hardtke said in the statement. "Often, the indigenous population is coerced and bullied into agreeing to sell their ancestral forests for a pittance."
"Illegal exports are facilitated by corrupt officials on both sides of the border," he added. "Even more alarming is the policy by Vietnam to provide necessary paperwork and the veneer of legality to basically all Cambodian timber that crosses the border, in disregard of legality criteria, thereby legitimising and 'laundering' massive amounts of illegal timber."
The director of multiple Cambodian national parks, as well as the Cambodian Ministry of Environment and Vietnam's Ministry of Foreign Affairs, all refused to comment on the matter, while the USTR did not respond to multiple requests for comment.
Reports released by Global Witness in 2018 and 2019 also suggested Vietnam's timber trade was "high risk" in relation to illegal logging in the Democratic Republic of Congo, and revealed worrying surges in tropical timber exports from the African nation to Vietnam.
Vietnamese conglomerate HAGL and the Vietnam Rubber Group are among the main culprits regularly implicated in deforestation in Cambodia by international watchdog organisations. In October 2018, the Cambodian government even accused Vietnam of systemically accepting fraudulent permits for illegally trafficked rosewood timber.
According to Thayer from the University of New South Wales Canberra, if the US does impose tariffs, Vietnam's furniture industry will be hit hard. "Vietnam's wood and timber exports have increased markedly over the last two years, reaching US$11 billion in value in 2019 and US$9 billion in the first nine months of this year," he said.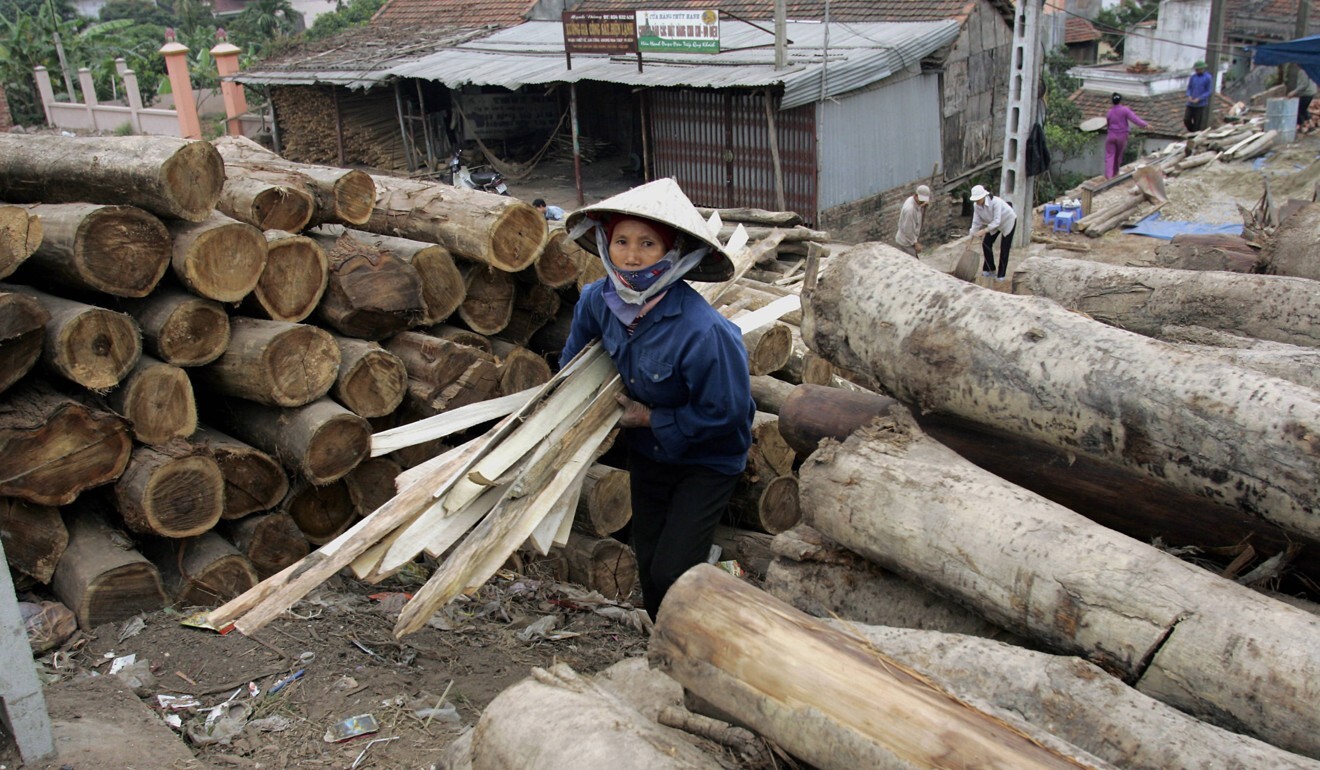 This industry has grown so rapidly in large part thanks to the ongoing manufacturing decoupling from China, with prominent furniture makers expanding production in Vietnam. For now, it is unclear what sort of impact the USTR investigation could have on this sector, as no penalties have been proposed, but China's furniture exports to the US dropped from US$5.7 billion in 2018 to US$3.7 billion in 2019 because of US tariffs and shifts to Vietnam.
Some consequences of the USTR investigation already seem to be evident. In a November 4 statement, the US Department of Commerce said it would impose anti-subsidy tariffs on tyres made in Vietnam, with the nation's alleged "undervalued currency" among the reasons given for the punitive action.
There is a significant chance, however, that the currency manipulation and illegal timber claims could be deprioritised. Some, including Abuza, the National War College professor, feel the investigations are merely a political move, especially considering that the main centre of furniture manufacturing in the US is North Carolina – a battleground state in
US elections
.
According to Thayer, the USTR investigation will not be a high priority for the Biden administration, especially as Robert E. Lighthizer will be replaced as the US trade representative. But finding a replacement would take time, he said, because Biden's first priority upon becoming president would be confronting the coronavirus pandemic.
This article appeared in the South China Morning Post print edition as: Hanoi hopes new US president will bring some relief