Thailand
Get more with myNEWS
A personalised news feed of stories that matter to you
Learn more
Thailand's durian dealers fear for China exports after coronavirus surge
Thailand is the world's No 1 exporter of the 'king of fruits', the vast majority of which go straight to China – with 575,000 tonnes shipped in 2020 alone
But as coronavirus infections hit record levels, Thailand's durian dealers are worried about a repeat of the social media scare that sent China's Chilean cherry sales tumbling earlier this year
From the moment she first tasted a Thai durian in 2006, Pan Jiao Ling knew she was on to something special. The Nanning native had come to
Thailand
as an exchange student, but when she discovered what the locally grown "king of fruits" tasted like, it made her change her future plans.
"I was blown away," said Pan, now 36. "The durian I had in China was nothing compared to what I'd had in Thailand. I knew I had to do something."
So the Chinese national decided to stay, and since 2009 has run her own durian export business shipping fruits from Thailand's east and south, where most are grown, to various cities around
China
.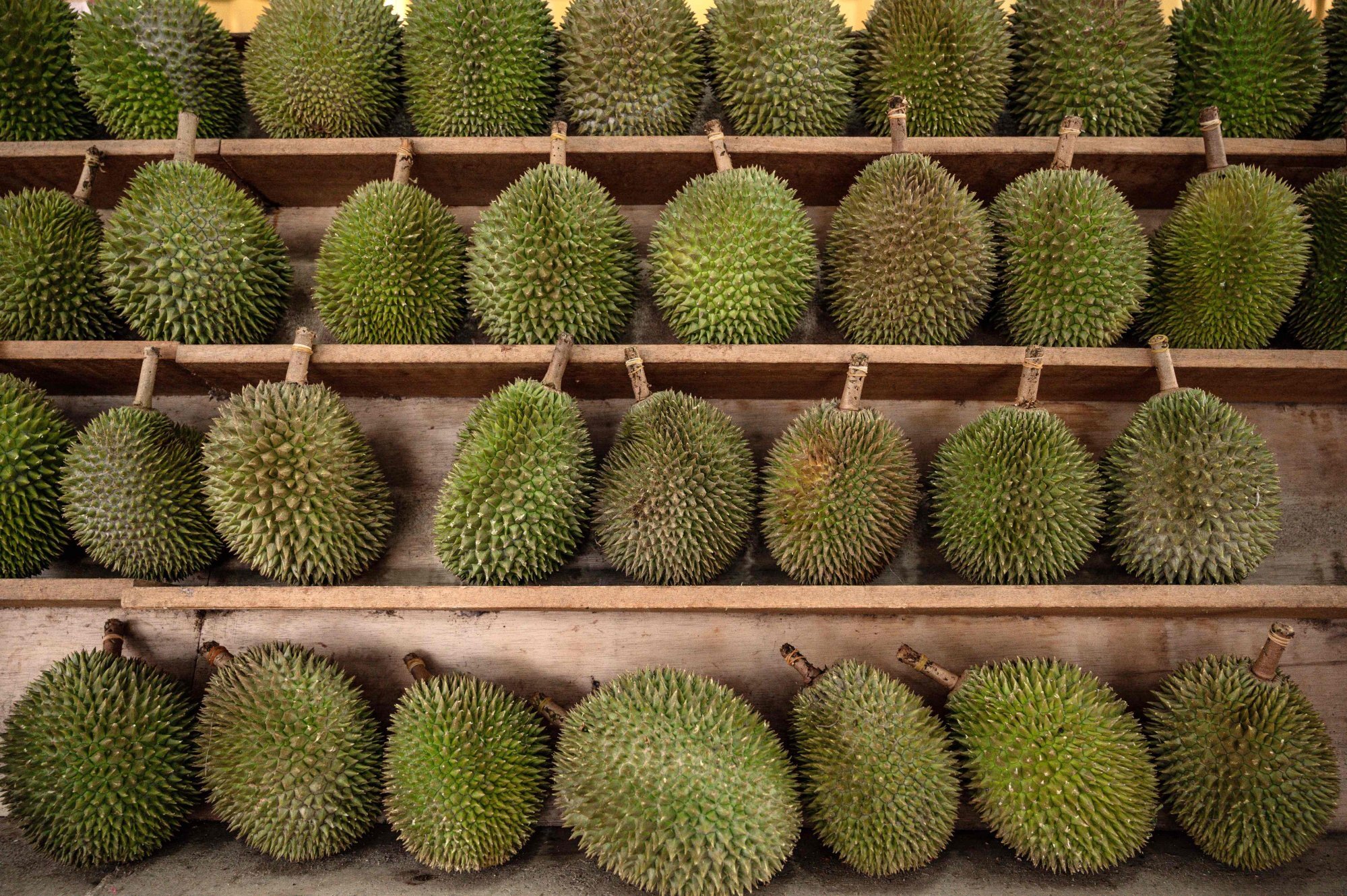 Before the
Covid-19 pandemic
hit, Pan would order between 30 and 40 tonnes of durian every day from Thai farms for export. She even managed to maintain that level of orders through much of last year, with the biggest setback being the 14-day quarantines that
Laos
and
Vietnam
introduced for cross-border truck drivers – a logistical headache that Pan said hindered some of her durian shipments.
Thailand made it through much of 2020 relatively unscathed by the pandemic – until an outbreak in December tied to a seafood market southwest of Bangkok sparked a fierce second wave of infection. The country is now in the grips of a third coronavirus surge that began last month at an upscale entertainment venue in the capital, and Pan said she is worried about what it could mean for Thailand's durian exports to China.
She pointed to the social media scare surrounding Chilean cherries
that sent prices of that fruit tumbling
earlier this year, after a regional health authority in China issued a circular saying that tests on imported cherries had revealed coronavirus contamination.
"Now I am very worried that China might find the coronavirus in any of the durian containers. That would mean a total ban of the fruit from Thailand," said Pan, who has lowered her durian orders to 10 tonnes per day to avoid any unforeseen circumstances. "The Covid-19 situation in Thailand is serious now and I don't want any risk during the inspections at port."
Pornthip Puttarat's durian export business has likewise taken a hit. The 62-year-old used to send three shipping containers stacked high with fruit to
Hong Kong
every day before the pandemic, but since the beginning of the year has only sent one container, totalling about 18 tonnes.
"I think it is because Hong Kong people don't spend like they used to," said Pornthip, who has been in the business for nearly three decades. "In China too, I used to send 200-300 containers there on a daily basis. Now I am sending just 70-80 containers."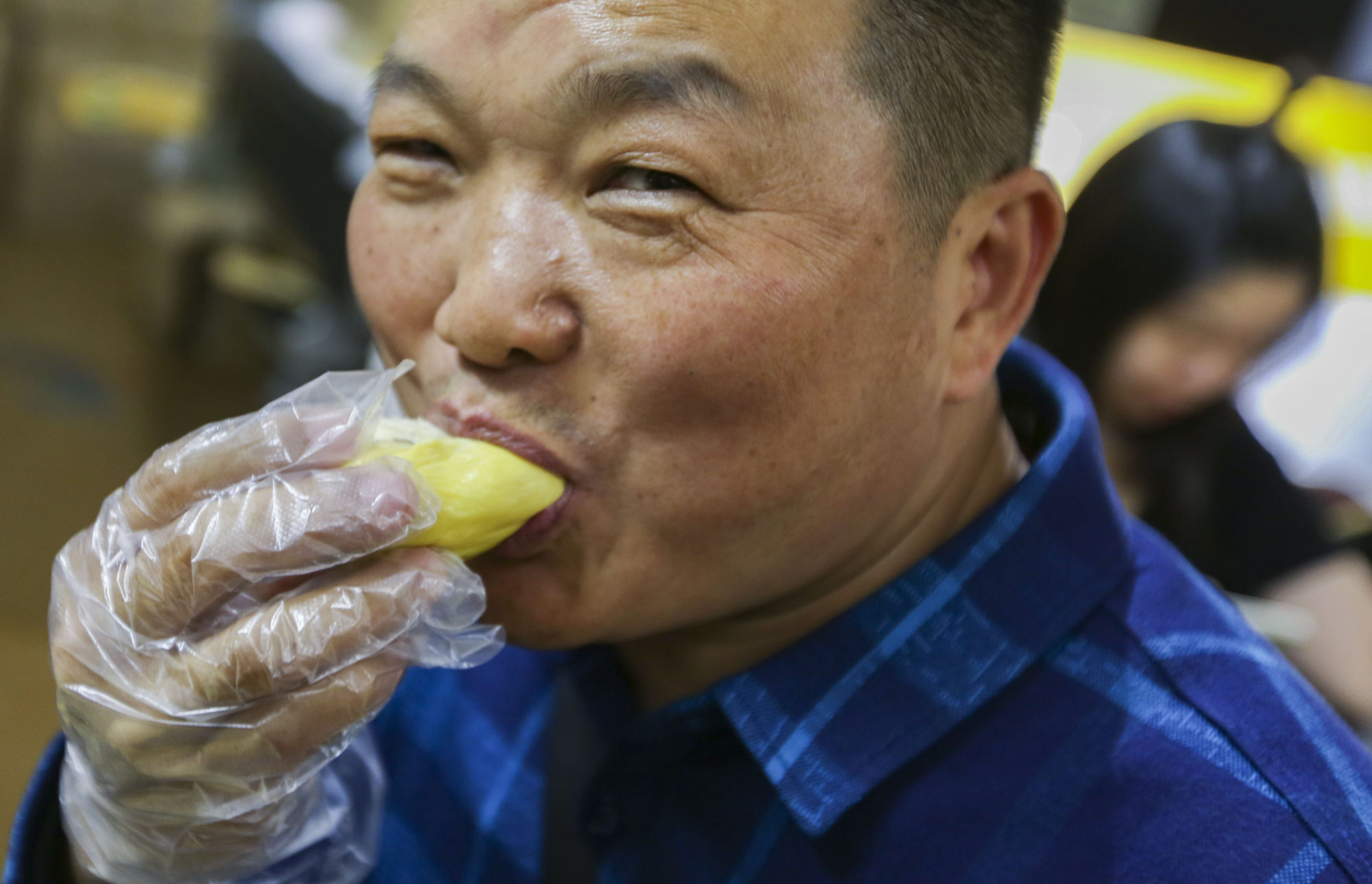 She said Covid-19 had also affected domestic durian sales, as many Thais were preferring to stay at home and spend less amid the surge in coronavirus cases. Thailand reported a record 1,335 new infections on Wednesday – the third record rise in a week – taking the total number of cases to 35,910, with 97 deaths. Around the country, field hospitals are being established as public and private hospitals run out of beds, and entry restrictions are now imposed in many provinces.
Panusak Saipanich, president of the Thai Durian Association, said the Covid-19 situation in Thailand was "affecting the image" of its durian products, but noted that there could be worse to come if there was "actual detection of the virus" on Thai durian fruits. All of Thailand's durian farms have been asked to impose strict controls to prevent workers becoming infected with coronavirus, he said.
According to the latest commerce ministry figures, Thailand's fresh durian exports increased 259 per cent year on year in January and February, despite exports in general hitting a six-year low in 2020. Fresh durian exports to China, meanwhile, recorded a 497 per cent year-on-year increase in the first two months, the figures show.
But Thailand's position as the world's No 1 durian exporter could now be under threat from fierce regional competition.
Aat Pisanwanich, director of the Centre for International Trade Studies at the University of the Thai Chamber of Commerce, said it was difficult to predict how long the country could hold on to the title. 
Malaysia
, the only other country with official approval to export fresh and frozen whole durian to China, has been expanding the area given over to the fruit's cultivation even at the risk of deforestation. "Malaysia's farming area is limited, while Indonesia's produce is for domestic consumption," Aat said. "Other countries' [production levels] are still low, but they are expanding fast."
Indonesia
produced about 1.19 million tonnes of durian in 2020 – beating Thailand, which produced 1.1 million tonnes, to the top spot. Malaysia and Vietnam produced 350,202 tonnes and 347,512 tonnes, respectively. 
Last year, Thailand exported 620,900 tonnes of durian, 575,000 tonnes of which went to China. Nearly all of the country's durian exports are to China, Hong Kong, or members of the
Association of Southeast Asian Nations
, according to the University of the Thai Chamber of Commerce.
Aat warned that the export of unripe durian could pose a problem for Thailand in future, as Chinese retailers often reject unripe fruits because their hard texture makes them inedible. In recent years, Thai authorities have toughened up on farms and distributors that have sought to maximise profits by selling the heavier, unripe fruits.