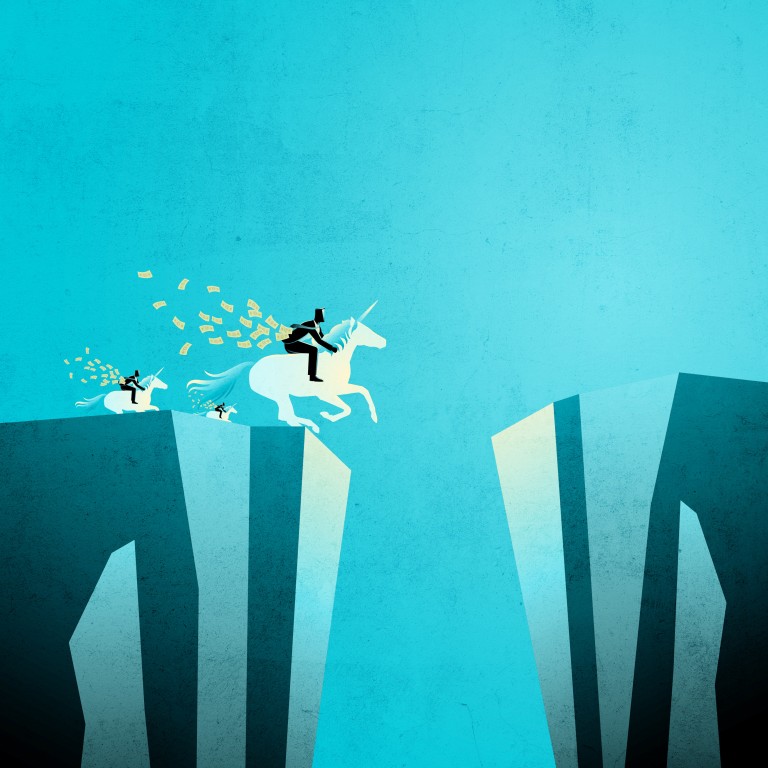 Tech titans Grab, Traveloka, PropertyGuru eye US listings via SPAC merger – but what of Asia's bourses?
Some of Southeast Asia's biggest technology companies are looking to go public by merging with US 'special purpose acquisition companies'
Observers say the frenzied rush is timely, though there are risks. And it leaves Asian bourses with some introspection to do
When the Singapore-headquartered super app Grab announced on Tuesday that it was going public in the
United States
via a merger with a special purpose acquisition company (SPAC), it caused a flurry of excitement. And it's not the only Southeast Asian tech company eyeing a listing via such a move.
Indonesian
unicorn Traveloka, an online travel booking platform, is also reportedly in advanced discussions to go public in the US through a SPAC merger, as is
Singapore
online real estate firm PropertyGuru. "Unicorns" are defined as tech companies valued at US$1 billion or more. 
SPACs are companies with no commercial operations that are set up to raise money in an IPO. They are formed and listed for the sole purpose of later acquiring an existing company, which will then indirectly and quickly be listed on the exchange – much faster than going through a traditional initial public offering (IPO).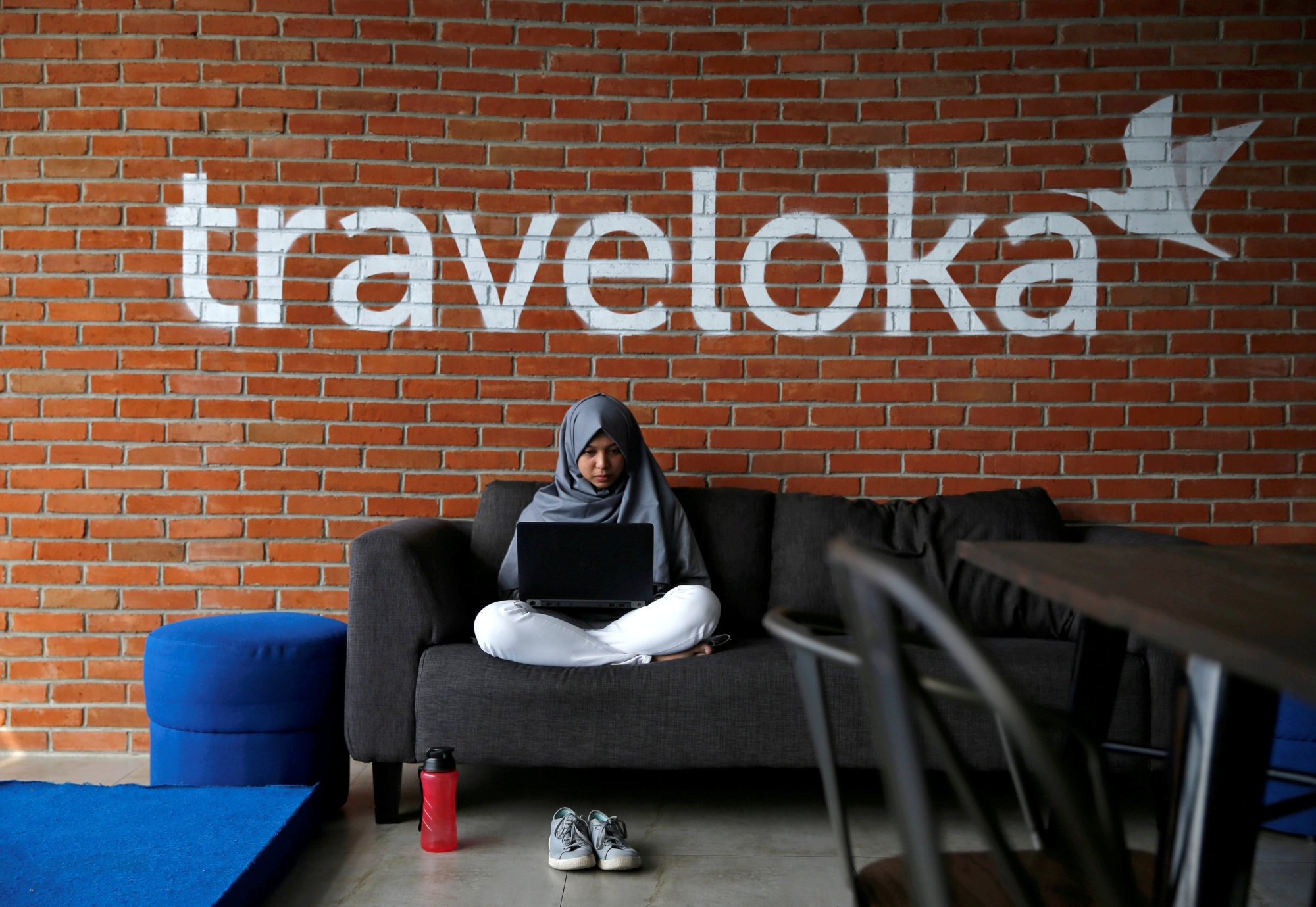 Industry watchers see the frenzied rush among Southeast Asia's biggest technology companies to go public via SPAC merger as timely, with valuations benefiting from the global liquidity boost that followed the loosening of monetary policy by central banks the world over to deal with the
Covid-19 pandemic
. 
Like most high-growth, early-stage companies, these firms are loss making, and going public sooner rather than later is vital for accessing additional capital to fund expansion plans that will put them on the path to profitability. 
Most, if not all, of the region's biggest digital-economy players also have an eye on catching up with the aggressively expanding NYSE-listed tech group Sea Limited – which already has a capital-raising toolbox at the ready, having gone public in 2017. The Singapore-headquartered company's share price has risen fivefold over the last 12 months. 
While the current listing fever bodes well for Southeast Asia's US$100 billion digital economy, there are risks, observers say – pointing to concerns about consumer rights and regulation. It also leaves Asian bourses with some introspection to do as they continue to lose out to the US, where listings can put regional tech titans on the global map.
In Grab's case, the company intends to merge with Nasdaq-listed Altimeter Growth Corp., a SPAC set up by established venture capitalist firm Altimeter Capital, based in Menlo Park and Boston. The listing is set to boost Grab's valuation to US$39.6 billion and enable it to raise up to US$4.5 billion in cash proceeds, with more than US$4 billion coming from private investment in public equity (PIPE) – a type of fundraising typically enclosed within a SPAC deal whereby a public company sells shares to private investors outside of a public offering on a stock exchange.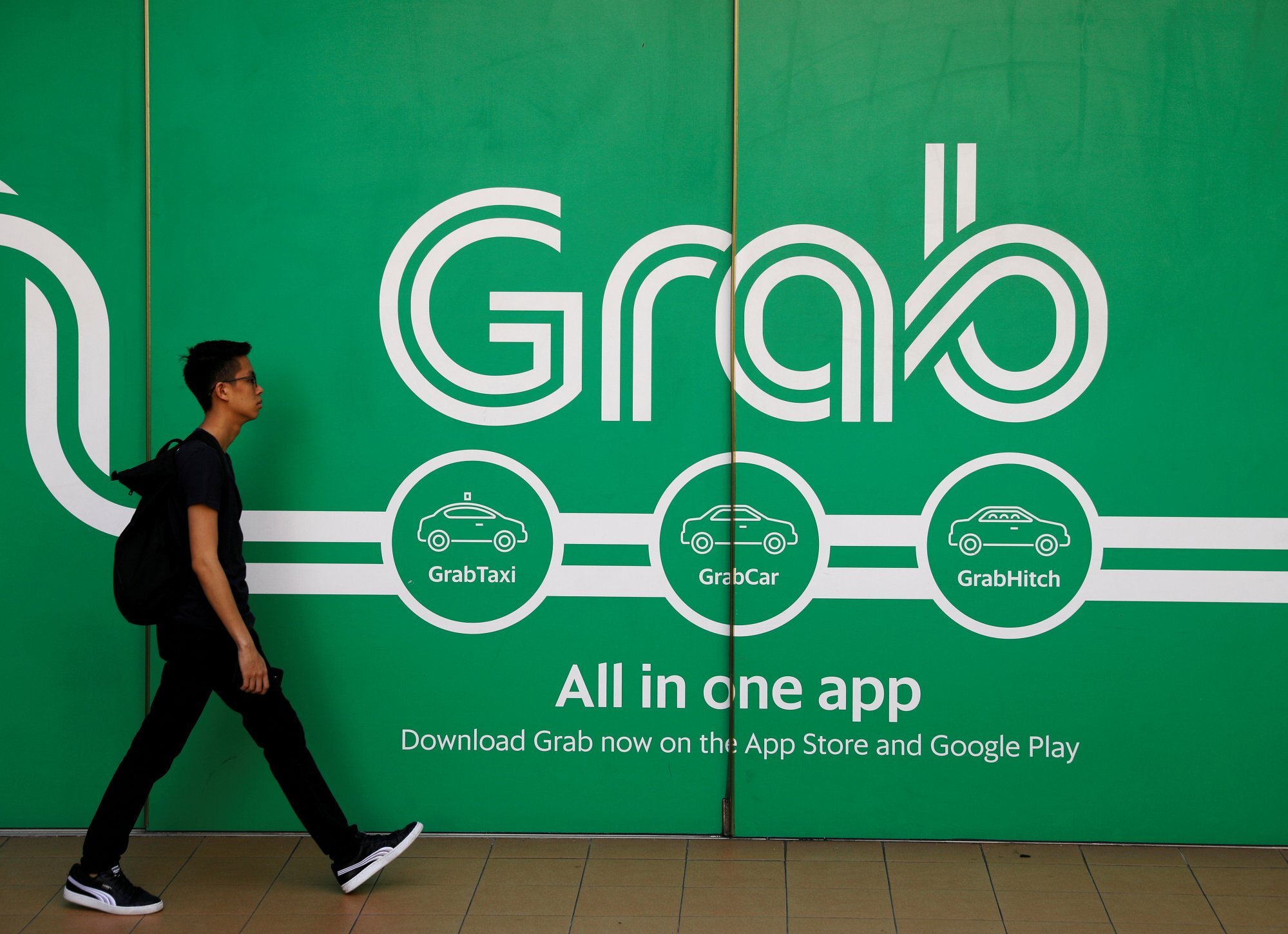 Among the rich Indonesian families taking part in Grab's PIPE deal were Djarum tobacco billionaires the Hartonos; the Sariaatmadjas of Emtek media conglomerate fame; and the Widjajas, who head the Sinar Mas Group. Each family also runs a venture capital firm that has invested in a range of Indonesian tech start-ups in the past few years. 
Grab, which before Tuesday was valued at US$16 billion, has to go public before March 2023 under a deal it signed in 2018 for Uber's Southeast Asian ride-hailing and food delivery businesses. If not, the US company reserves the right to cash out the stake it holds in Grab, which has dwindled from 27.5 per cent when the deal was made to the current 14.3 per cent, according to Altimeter's filing to US regulators. 
Concerns that the US Federal Reserve may soon raise interest rates have further piled the pressure on Grab to list, said Guoli Chen, professor of strategy at graduate business school INSEAD in Singapore. The Fed has kept its rates steady at 0-0.25 per cent in response to a pandemic-induced economic slowdown. 
"The equity market is hot, but we don't know how long it may last," Chen said. "There are potential concerns recently on inflation, and the Fed raising interest rates may cool the stock market and the valuation of tech firms. It's perhaps a good time for Grab and other tech companies to go public as soon as possible."
He said Grab, which is reportedly considering a secondary listing in Singapore following its US SPAC merger, also "needs additional capital to maintain its leading position in ride-hailing, food delivery and digital finance" and defend itself from incursions by Sea, "the largest tech firm in Southeast Asia".
Sea runs profitable gaming business Garena and its e-commerce subsidiary Shopee. It has been flush with capital over the past year, allowing it to dominate Southeast Asia's US$62 billion e-commerce sector – though it still posted a net loss of US$1.62 billion for 2020. Grab, meanwhile, reported a gross merchandise value of US$12.5 billion and net loss of US$2.7 billion for last year.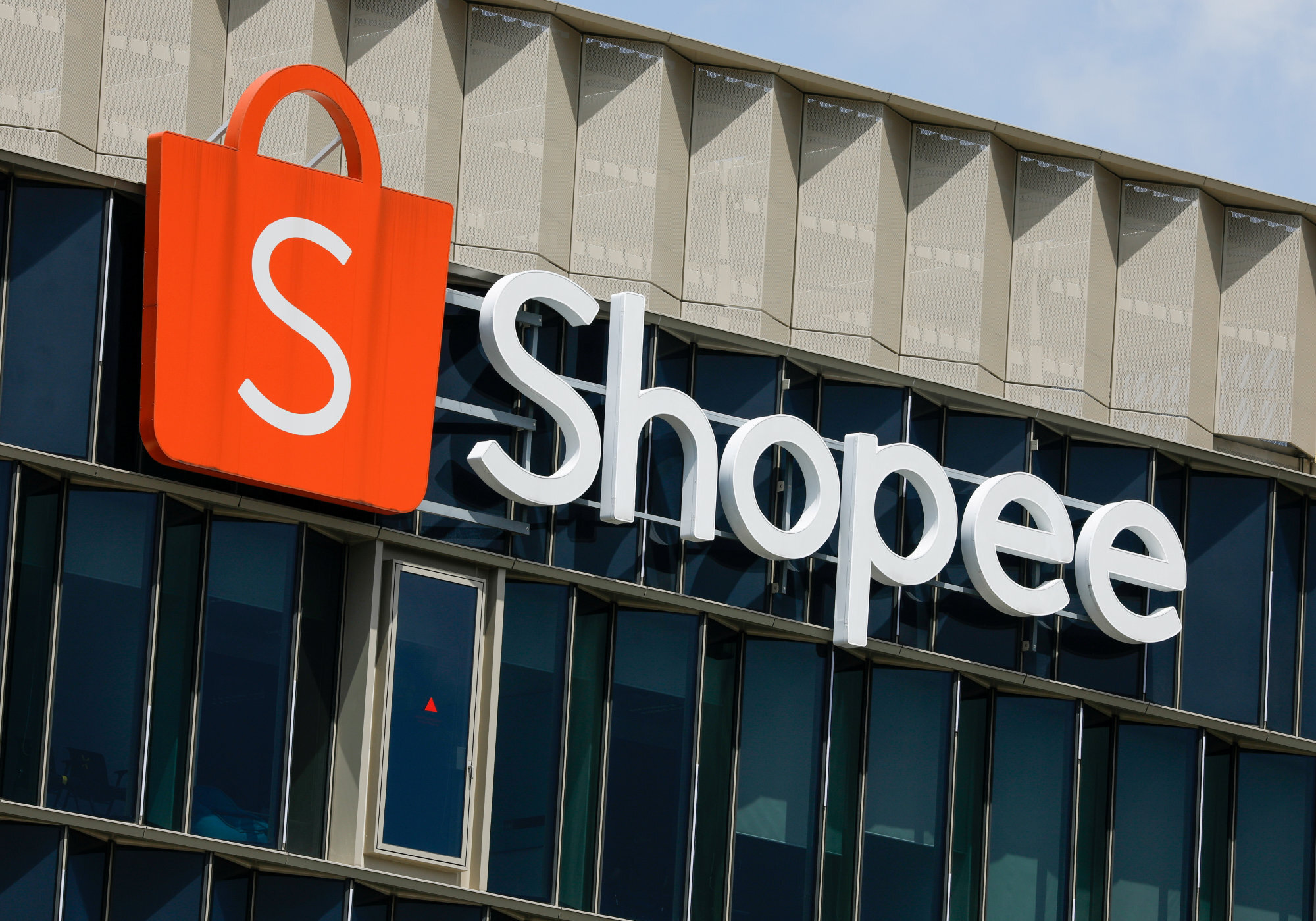 SPACs, also known as "blank-cheque companies", are one of the hottest investment trends at the moment – offering firms like Grab, which Chen described as "IPO-ready", with a cheaper, faster route to go public. In the first three months of this year alone, SPACs raised some US$87.9 billion – more than they did in the whole of 2020.
Mak Yuen Teen, an associate professor of accounting at the National University of Singapore Business School and a corporate governance expert, said listing in the US via a SPAC merger is attractive because it gives tech firms access to "the greatest depth and better valuations" on offer. 
"The regulatory environment for SPACs now in the US is rather fluid, with the US Securities and Exchange Commission already clarifying liabilities under securities laws, accounting rules for warrants, and signalling enhancements in governance and audits," he said. "I can imagine the many SPACs listed may now want to speed things up before new rules are in place. In the coming weeks or months, we may see more US SPACs coming shopping for merger candidates in this region."
A POPULAR ROUTE
Indeed, Grab is not the only Southeast Asian tech titan planning to go public. Its chief rival Gojek, now valued at US$10 billion, is reportedly in the final phases of talks
for a US$18 billion merger with Indonesian e-commerce firm Tokopedia
. The two companies are currently seeking formal shareholder approval to create the combined entity, to be called "GoTo", that would then seek an IPO in the US, according to tech publication The Information. Tokopedia's investors include
Alibaba
and
Softbank
; while Gojek counts
Google
,
Tencent
,
Temasek Holdings
, and Sequoia Capital among its backers. Alibaba owns the
South China Morning Post
. 
Indonesian online travel booking platform Traveloka is also reportedly in advanced discussions to go public in the US, via a merger with Bridgetown Holdings – a SPAC managed by billionaires Peter Thiel and Richard Li. The nine year-old company expects to be valued at US$5 billion under the deal, nearly double its current valuation of US$2.75 billion. 
Meanwhile, Jakarta-based Tokopedia rival Bukalapak is rumoured to be eyeing an IPO in Indonesia before merging with a US-based SPAC. It recently raised US$234 million in a funding round led by Microsoft, Singapore sovereign wealth fund GIC and Emtek, according to reports.
Other companies said to be looking to list in the US via a SPAC merger include PropertyGuru and Singapore-based fight promoter ONE Championship. 
Going public in this way offers these companies an opportunity to boost their coffers for regional expansion. Grab, for instance, still sees "massive" room for growth in Southeast Asia, its CEO Anthony Tan told Nikkei Asia, and intends to "keep building on [digital banking] and make it very scalable". Grab won a digital banking licence in Singapore last year. 
Lim Kuo-Yi, co-founder and managing partner at Singapore-based venture capital fund Monk's Hill Ventures, said Southeast Asian consumers are likely to see Grab ramp up its activities in future – particularly in countries like Indonesia where it competes head-to-head with Gojek. This was the case with Uber when it went public in the US, he said.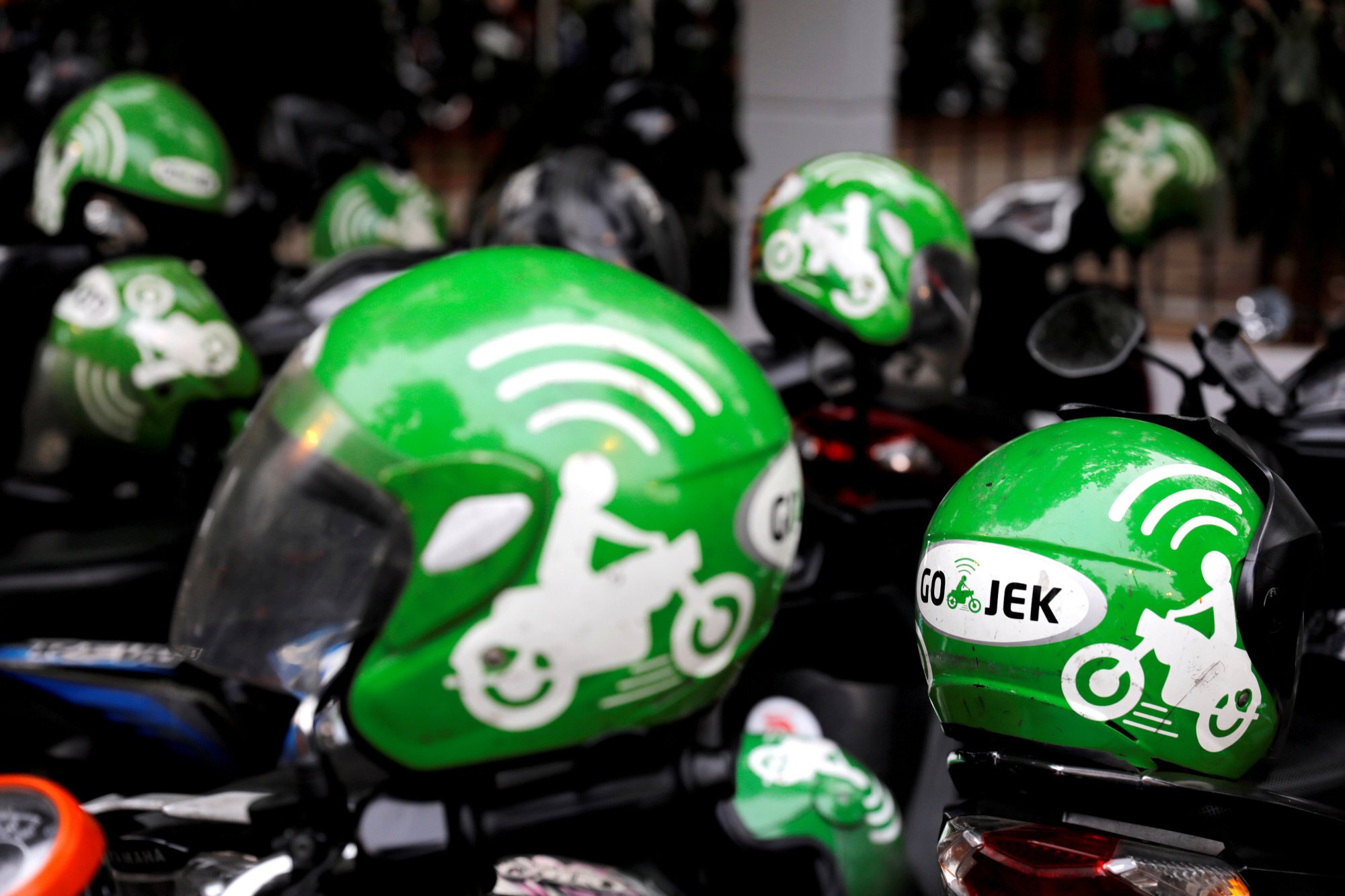 "[Grab] will have more capital in the bank … [so can] try more things, maybe do things faster and more aggressively. For example by introducing new services, potentially in the financial services sector, or by launching a new, interesting product for its super- app," Lim said. 
However, as publicly listed companies, Southeast Asian tech unicorns will find their paths to profitability under greater scrutiny, "so I think companies, generally speaking, will feel the tension between [whether] to continue down the growth path that they were on before, using the capital they raised, or provide a holistic growth story that's more consistent," he said. 
REGULATORY CATCH-UP
The services offered by Southeast Asia's tech titans "are different from public utilities" as people still have the option to shop in traditional bricks-and-mortar stores, hail a ride without using an app and "go to restaurants to have meals, Covid-19 aside", said Jianggan Li, CEO of Singapore-based venture capital firm and start-up accelerator Momentum Works. 
But regulators still need to ensure companies do not abuse their market position or disregard consumer rights, which can prove a challenge given that "the emergence of large tech companies in Southeast Asia is a new thing," Lim of Monk's Hill Ventures said.
"There hasn't been a lot of experience in managing and regulating large tech companies," he said, noting that the region's regulators are likely looking to their peers in China, the US and Europe to get up to speed. "There'll be some catching up, but initially there will be sensitivity [among] publicly listed companies to pay attention to consumers rights just because of reputational reasons." 
A certain amount of regulatory catch-up is not unusual in the rapidly evolving tech sector. Chinese authorities have only recently begun to "flex their muscles" by regulating prominent tech companies, Lim said –
the record US$2.8 billion fine
Alibaba was slapped with this month for its alleged abuse of market dominance being one of the most prominent examples.
Southeast Asia's regulatory environment remains lax by comparison, with companies such as Grab benefiting from the region's "relatively benign" antitrust and employee laws, according to Mak of NUS Business School. "It's an advantage for Grab that they started from this region and I think it has helped their growth," he said.
Singapore aside, "Southeast Asian governments don't have a particularly good track record of regulating businesses," said Joel Shen, a partner at Withers Khattarwong, one of the city state's largest law firms.
That can make an overseas listing particularly onerous, Mak said, especially in the US where regulatory enforcement and investor protection "are at a different level". "An Asian company which does not do its homework and put in place strong internal controls and corporate governance, and which does not develop the appropriate discipline in terms of timely disclosure, may soon find itself facing a string of [lawsuits]," he said.
WHY NO ASIA LISTINGS?
As Southeast Asia's home-grown tech giants repeatedly eye US listings amid the current SPAC boom, Asian bourses are seemingly being left in the dust. Despite both Singapore and
Hong Kong
being financial hubs, the region's big tech firms – including Sea – have tended to list in the US.
Leong Chuo Ming, another partner at Withers Khattarwong who works on equity capital markets, said the US market was more mature and offered the kinds of valuations that tech companies want.
Grab's rumoured secondary listing on the SGX, while not expected to raise much funds for the company since it has sufficient cash reserves, would be a big win for the exchange.
Mak of NUS Business School said HKEX might be able to attract some larger SPAC listings, while SGX could get the mid-sized and smaller ones that may be of "poor quality … [as] the better ones may choose to list elsewhere".
The already small pool of potential listings could shrink even further because SGX is expected to install "fairly extensive" safeguards if it does go ahead with SPACs, Mak said. "Until investor protection and enforcement improve, and investor confidence returns, I fear SGX will continue to struggle to attract quality listings whether they are SPACs or normal IPOs," he said.
Leong added that SGX needs to offer "sufficient advantage in terms of speed and flexibility of execution" to attract tech companies with its future SPAC offerings.
"Singapore has well and truly fallen behind in this respect," Shen of Withers Khattarwong said.