Japan
Get more with myNEWS
A personalised news feed of stories that matter to you
Learn more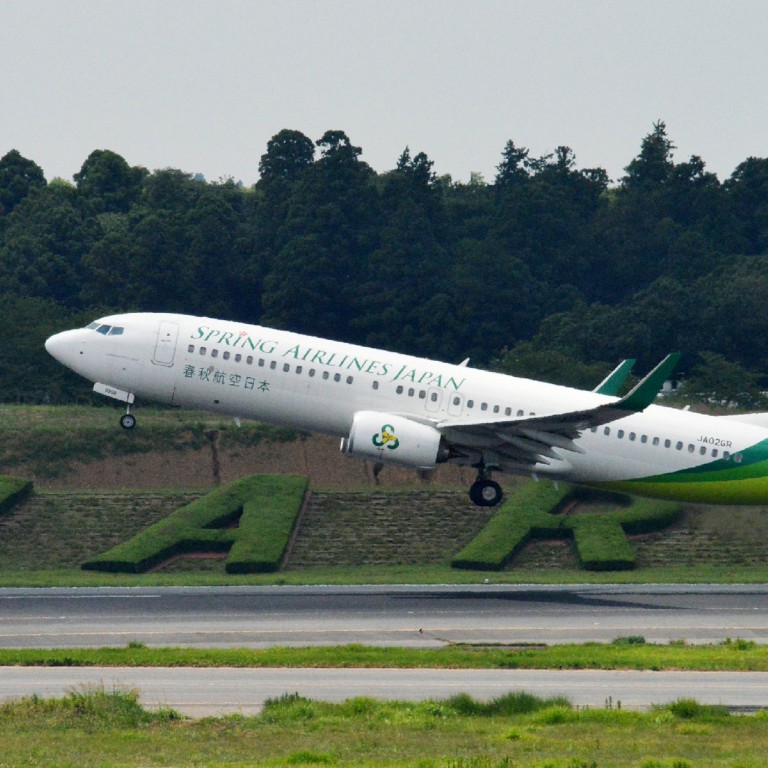 Japan Airlines to make local unit of China's Spring Airlines a subsidiary, eyeing post-coronavirus travel recovery
JAL will raise its stake in the low-cost carrier to 51 per cent to give it greater access to the Chinese market, anticipating travel returning to 2019 levels by 2025
Analysts say while tensions between Tokyo and Beijing over issues like the Diaoyu/Senkaku islands could affect tourism, they still have strong economic ties
Anticipating a solid recovery in demand for foreign travel as soon as the coronavirus pandemic has been brought under control, Japan Airlines is to make the local unit of Chinese low-cost carrier Spring Airlines into a subsidiary.
JAL is to increase its stake in Spring Airlines Japan from its current 5 per cent to 51 per cent and will release the full details of the investment on May 7, when it unveils its midterm business plan, a spokesman for the Japanese company told This Week in Asia.
Travel and geopolitical analysts said the deal is a bold move at a difficult time for the
aviation industry
and it could put JAL in a strong position once leisure travel can resume on a significant scale – although they concede that tensions between
Japan
and
China
have heightened in the last 18 months and the tourism sector is, to some degree, at the mercy of regional rivalries.
JAL raised about 180 billion yen (US$1.7 billion) through a public stock offering in November, with the cash injection being invested in replacing older aircraft and measures to survive the economic downturn brought on by the pandemic. Around 10 billion yen (US$92.8 million) will be allocated to the Spring Airlines deal.
Spring Airlines Japan was founded in 2012 and is based out of Narita International Airport. It flies to three domestic airports and to Chinese cities including Tianjin and Harbin.
"We are very much looking to the future and beyond the coronavirus pandemic and we believe this partnership with Spring Airlines will work well," the JAL official said. "This will give us greater access to parts of the Chinese market that previously we have not been able to reach. 
"We are looking three or four years into the future and we are anticipating that the industry should be back to 2019 levels by 2025," he said. 
The official also played down the risks associated with greater exposure to the Chinese market at a time of deepening geopolitical tensions in the Indo-Pacific region, emphasising that the new alliance is "all about getting over coronavirus and getting the industry moving again".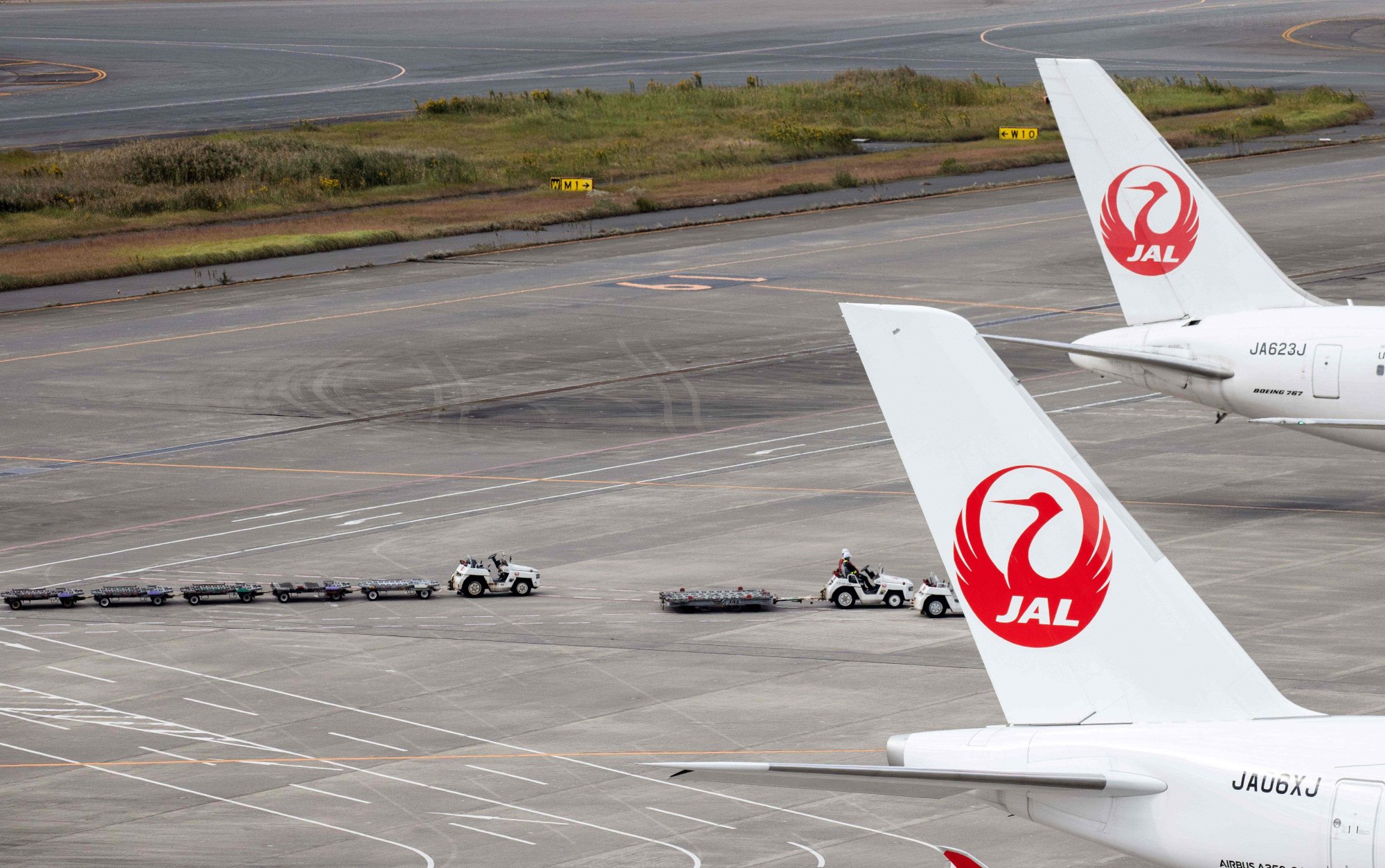 Ashley Harvey, the Tokyo-based general manager of destination management firm Aviareps Japan, said the Chinese market is critical to Japanese travel companies.
"In terms of inbound travel, China was the biggest and most important customer in terms of volume into Japan before the pandemic and JAL and other companies are obviously hoping that will come back fairly quickly," he said. "Chinese travellers are also important because they are relatively big spenders. All of which makes airlines keen to open up these routes again."
This sort of short-haul travel using low-cost carriers (LCCs) is likely to be among the first to open up again, Harvey said, pointing out that it is just a 90-minute flight from Shanghai to the city of Fukuoka, in southern Japan. 
"I also think this point-to-point approach with LCCs may appeal to travellers, who may not want to fly into big hub airports and wait around for a couple of hours for a connecting flight," he said. "So this is certainly a step in the right direction."
There are, however, issues today that were less of a concern at the height of the inbound tourism boom, which saw a record 31.9 million foreign visitors arrive in Japan in 2019, up 2.2 per cent from the previous year. An estimated 9.6 million of those arrivals were from China.
"Yes, there is some risk of fallout from the arguments between Tokyo and Beijing," said Harvey, pointing out how the South Korean travel industry suffered a dramatic decline in Chinese tourists after Seoul granted the US permission to deploy the Terminal High Altitude Area Defence system in 2017. 
Angered at the move, Beijing ordered domestic travel agencies to halt package and group trips to South Korea, which dealt a crippling blow to the nation's travel industry.
China and Japan
are currently at loggerheads over the sovereignty of islands in the East China Sea that Beijing refers to as the
Diaoyus
, but which Japan controls and calls the Senkakus. With Chinese coastguard vessels intruding into territorial waters around the islands on a regular basis, Japan is increasing its local defences, including through the deployment of advanced anti-shipping missiles, new radar facilities and, in the near future, the first squadron of F-35 stealth fighters. 
"There is always the possibility of Japanese policy decisions meeting a strong reaction from China, although it is always difficult to predict just how the Chinese Communist Party will react in a given situation," Harvey said. 
"I think Japan has done a good job of walking the tightrope of keeping both the US and China happy and I hope that both Beijing and Tokyo realise how damaging it would be to both economies for sabre-rattling to become something even worse," he said. 
Jun Okumura, an analyst at the Meiji Institute for Global Affairs, said the disputed territories in the East China Sea "have been a flashpoint for many years and will continue to be in dispute in the years to come, and there is no way of knowing when the issue is really going to blow up big".
"But until that happens, there is no reason to believe that travel will not be able to resume and even increase to levels that we saw a few years ago," he said. "There are tensions, but there are also deep economic ties between the two countries, especially in the area of tourism, and I don't think either side wants to go to war.
"This is a chance to help the economies of both countries to recover and they have to take it."