Japan
Get more with myNEWS
A personalised news feed of stories that matter to you
Learn more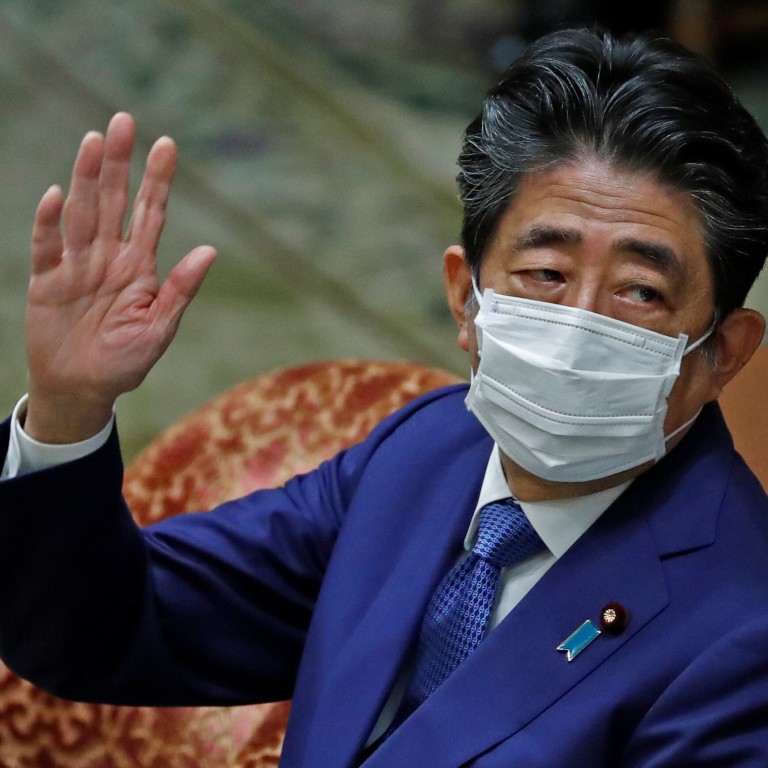 As Japan's new chip panel looks to secure tech supplies, could it be Abe's route to a comeback?
The ruling Liberal Democratic Party is looking to secure the nation's semiconductor supply amid global shortages
The panel will be composed of party heavyweights including Abe, giving him a chance to burnish his credentials ahead of a potential third stint as PM
Japan
is planning to boost spending to safeguard its stockpiles of cutting-edge chips and batteries for electric vehicles as demand for
semiconductors
continues to outpace supply, leading to disruptions for carmakers and other producers.
The Nikkei business daily reported that Japan's ruling Liberal Democratic Party (LDP) is putting together a panel of senior politicians that will be tasked with creating stronger supply chains with the United States and other key partners in the semiconductor sector.
The new panel is to be chaired by Akira Amari, a former minister of economic policy, and will include a number of other party heavyweights as advisers, including former prime minister
Shinzo Abe
and current finance minister Taro Aso.
Analysts suggest Abe's presence is significant as he is considered to have a better command of international relations than his successor, Prime Minister
Yoshihide Suga
, and will be able to use his connections to achieve the panel's aims.
The panel intends to draw up a list of recommendations later this year, with policies funded under the 2022 budget. As well as reinforcing existing supply chains and developing new ones, the plan is to devise advanced new chips in Japan, create the manufacturing technologies to turn them out in large numbers and encourage US firms to set up operations in Japan for the domestic market.
Japan currently has a ¥200 billion (US$1.8 billion) reserve to support domestic chip manufacturers, a figure that is likely to be significantly increased in the next three years.
The aim is for the country to control a 40 per cent global share of next-generation semiconductors by the end of the decade, and work is already under way to identify potential sites for new chip plants.
Amari last week said semiconductors were "indispensable to Japan's economic security", adding: "It is not an exaggeration to say that those who control semiconductors will control the world."
Chip lead times – the gap between ordering a chip and taking delivery of it – increased to 17 weeks in April, indicating companies are getting more desperate to secure supply, according to research by Susquehanna Financial Group. That is the longest wait since the firm began tracking the data in 2017.
The importance of alternative sources closer to home was underlined by a serious fire in March at a chip manufacturing plant north of Tokyo operated by Renesas Electronics. The company has a 30 per cent global share of the market for microcontrollers, a key component in vehicle movement systems. Production has resumed, but the company says the facility will only be operating at full capacity by the end of this month.
Japan manufactures around 25 per cent of the chips that are used domestically, but firms in the automotive, telecommunications and information technology sectors rely heavily on partners abroad. Taiwan is the nation's most important source of chips, but there are concerns that tensions between Beijing and Taipei – including the former's efforts to become self-reliant in chip production and lure Taiwanese engineers to the mainland – could affect supply.
The rise in Covid-19 cases in Taiwan has also complicated matters. While businesses and factories are still operating, Taipei may have to consider broader restrictions on the self-ruled island, which could affect
Taiwan Semiconductor Manufacturing Company
, the world's most advanced chip maker.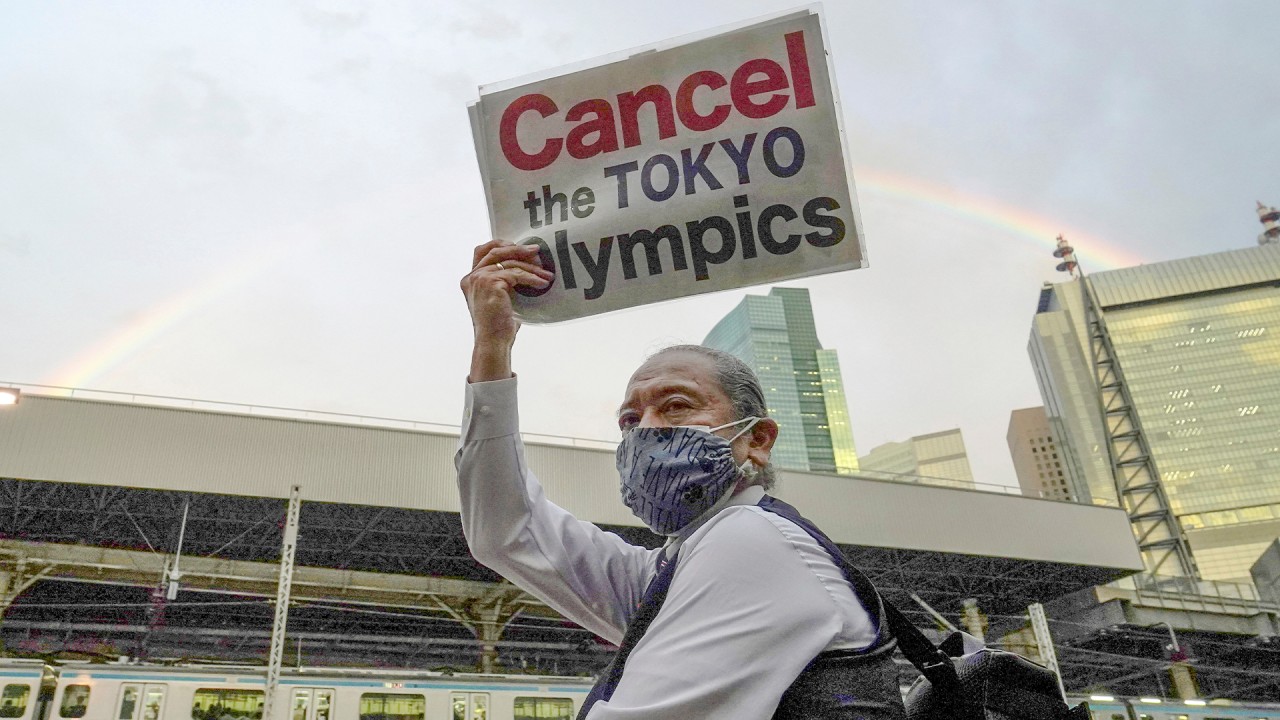 03:01
Protests grow to cancel Tokyo Olympics as Covid-19 outbreak worsens in Japan
Protests grow to cancel Tokyo Olympics as Covid-19 outbreak worsens in Japan
South Korea is another regional powerhouse in the semiconductor industry, but the relationship between Seoul and Tokyo has deteriorated dramatically in recent years over differences of opinion on the countries' shared history, and Japan has no intention of being at the mercy of Korean chip manufacturers.
"The global chip industry has been hit by the perfect storm this year – everything from ice storms in Texas to flooding in Taiwan, damage to the supply chain due to the pandemic and the fire at the Renesas plant," said Martin Schulz, chief policy economist for Fujitsu's Global Market Intelligence Unit.
"But some sectors here have done comparatively well, such as the auto industry, as Japanese companies kept their contracts with manufacturers alive during the pandemic."
Car firms in other countries made the mistake of allowing contracts to run down, he said, so manufacturers switched to selling to phone and home appliance manufacturers, which saw a sharp increase in demand last year. Many carmakers are now finding it difficult to secure new supplies.
Japanese firms also learned lessons from the 2011 Great East Japan Earthquake, which severed supply chains and caused shortages of key components. As a consequence, many now keep far larger stockpiles at hand.
Koji Endo, an auto sector analyst with Tokyo-based SBI Securities, estimates that Japanese car firms have only lost output of fewer than 400,000 units as a result of the shortages, and says they will be able to make that figure up later in the year.
Schulz said the most important element of the Japanese government's initiative was the reinforcing of those supply chains and the introduction of alternative sources of semiconductors should an incident in one part of the world temporarily interfere with those supplies.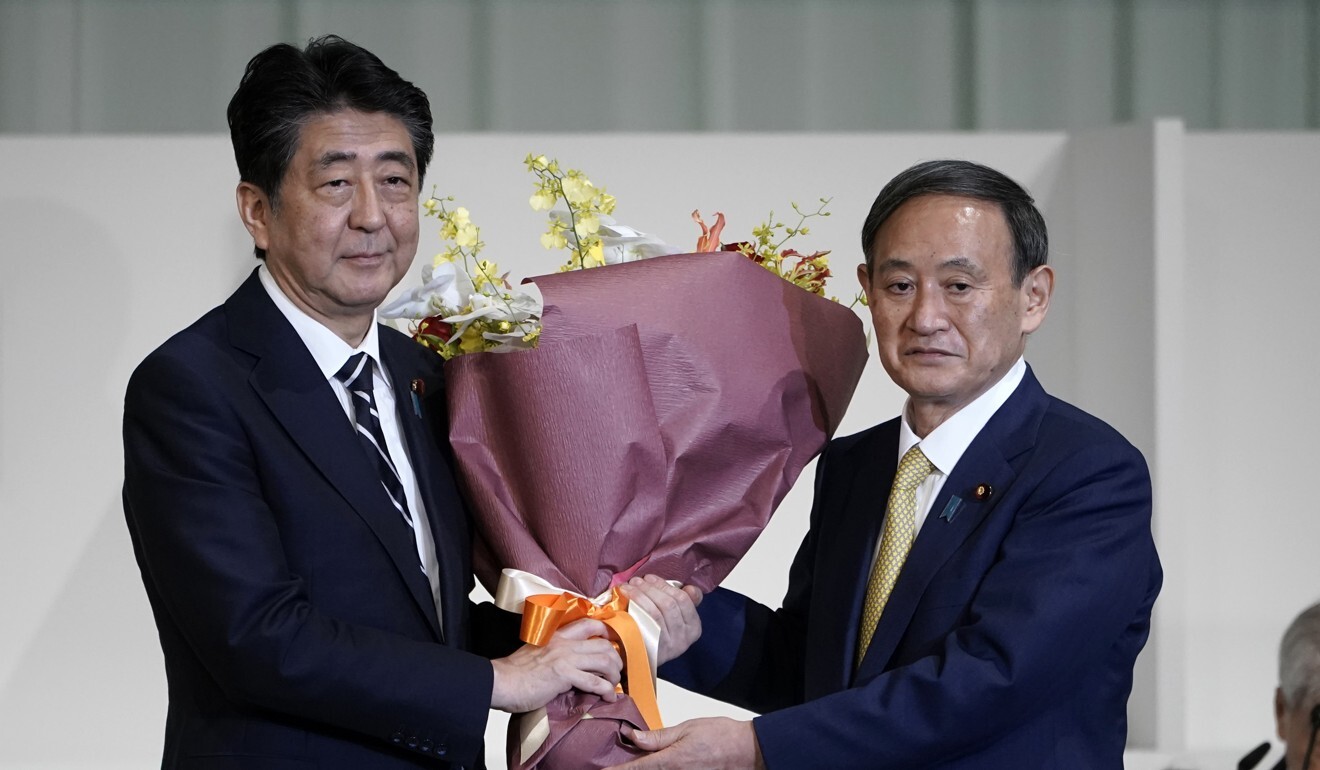 "The capital required for advanced manufacturing facilities is mind-boggling, so it is important to secure supply chains," he said. "To achieve this sort of digital transformation, Japan needs to come up with a digital supply chain so its firms know exactly what they can get, where from and when. And when there is a problem, they need to know that they can shift orders to other suppliers."
But beyond addressing concerns about chip supplies, the new panel could become the platform for former prime minister Abe – who stepped down eight months ago due to ill health – to burnish his credentials if he is pondering a third stint as premier.
Abe has become more visible in recent weeks, giving lectures and taking part in LDP meetings amid flagging public support for Prime Minister Suga over the slow roll-out of the Covid-19 vaccination campaign and the economic impact of the pandemic.
"Abe stepped down for health reasons last year, but it appears that the new medicine that he is on is having a positive effect and I think it's quite likely that he is regretting leaving office," said Hiromi Murakami, a professor of political science at the Tokyo campus of Temple University. "And when he sees Suga struggling so badly, I'm sure he's thinking that he could do better."
Suga is unlikely to be unseated in the immediate future as he has not been laid low by scandal, but he must call a general election before the end of the year, Murakami points out.
"If he does badly in the election, then Abe might tell the party that he could do better," she said, adding that an economic and industrial win for the nation could only boost his standing with the electorate. "The party might agree with him because he was prime minister for eight years and the public might think that they were better off under Abe."
Additional reporting by Reuters and Bloomberg