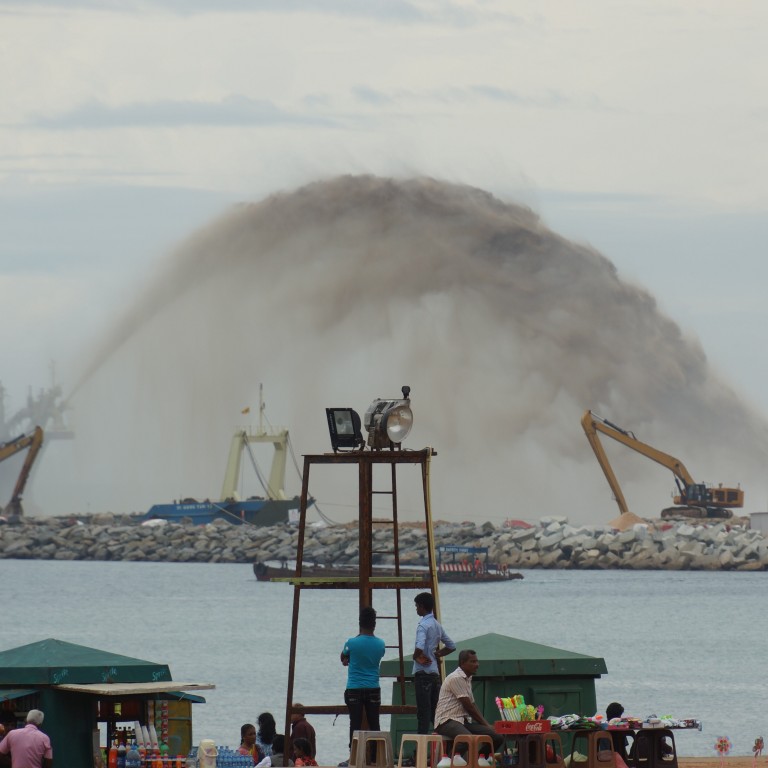 India's concerns over China's rising influence in Sri Lanka grow with progress of US$1.4 billion port city project
New legislation governing Colombo Port City was passed last month amid local opposition to the project funded by a Chinese state-owned firm
Ex-diplomat says India cannot match China's resources to build infrastructure in countries such as Sri Lanka, which has dismissed concerns about 'debt traps'
The Colombo Port City Economic Commission Bill was passed by Sri Lanka's 225-member parliament last month. Among other things, it empowers a seven-member body appointed by the president with complete control over all decisions related to
the Colombo Port City zone
.
Critics are concerned that without parliament's oversight, the project would be administered largely according to the wishes of the SEZ's major investor, CHEC Port City Colombo, a unit of state-owned China Communications Construction Company.
CHEC Port City Colombo has the right to use just under one-quarter, or 62 hectares (153 acres), of the land on a 99-year lease from the Sri Lankan government, according to the project's website.
The port city development is the
third major infrastructure project
in Sri Lanka backed by China, and the Indian government has grown increasingly concerned that Beijing is using billions of dollars in funding to expand its geopolitical reach in the Indian Ocean area, which has traditionally been regarded as within India's sphere of influence, retired Indian foreign secretary Kanwal Sibal said.
Sri Lanka has also been a crucial staging post for much of the cargo coming in and out of India, and although Sri Lanka insists it has an "India first policy", New Delhi's concerns remain.
"These are diplomatic statements to disarm India diplomatically," Sibal said. "India is losing out not only in Sri Lanka but also in Nepal."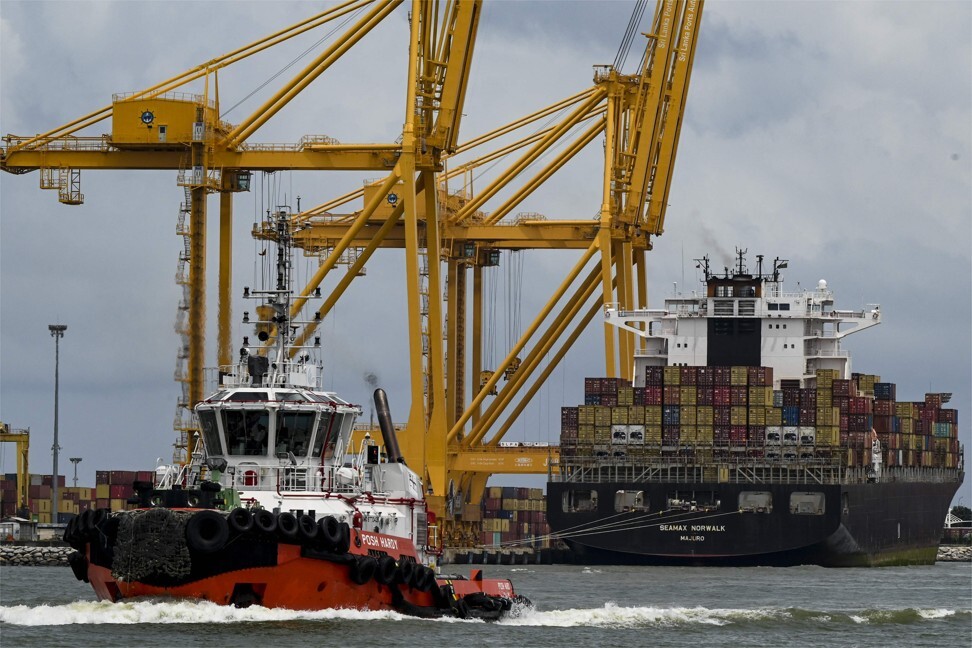 China is the largest foreign investor in Sri Lanka and, according to the Mumbai-based think tank Gateway House, it has invested more than US$15 billion in the country since 2005.
"The economic growth policy that makes Sri Lanka so dependent on China is dangerous for the country and also India," said Rajiv Bhatia, a distinguished fellow of the organisation, who suggested China could ultimately seek to influence Sri Lanka's security policies.
Until 2019, India was Sri Lanka's largest trade partner, with bilateral trade of US$4.5 billion, and its second-largest investor with US$1.2 billion in investments.
The port city project is part of the Belt and Road Initiative, China's trademark infrastructure and connectivity plan.
In 2017, Sri Lanka leased a Chinese-built port in the city of Hambantota, near the world's busiest east-west shipping route, to a Chinese firm for 99 years in a bid to recover from the heavy burden of repaying a loan taken to build the facility.
India is concerned that the Hambantota port, when fully operational, could be used by China as a facility for its expanding navy.
The Colombo Port's international container terminals are also 85 per cent owned by China Merchants Port Holdings under a 35-year build-operate-transfer agreement with the state-owned Sri Lanka Ports Authority.
In February, it was stated in a cabinet meeting that Colombo port's east terminal would be 100 per cent owned and operated by the port authority – despite officials previously saying it would be 49 per cent operated by India and Japan, with the authority retaining the majority stake.
India has not said anything officially but there is speculation in New Delhi that
the India-Japan joint contract
was cancelled at China's behest. The port's west terminal is now being offered to India.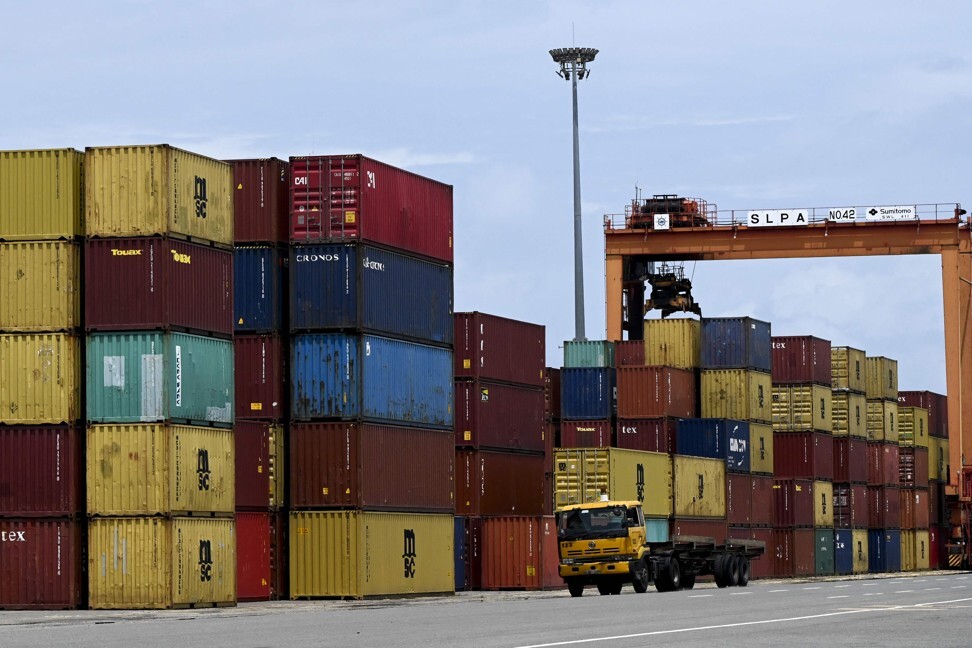 'We need less Chinese involvement'
The Colombo Port City bill has been criticised by local opposition parties and civil society groups for its lack of transparency and the degree of Chinese involvement it permits. There were 19 petitions against the bill filed at the Supreme Court.
Suggested amendments to key provisions were included by the government in the version of legislation that was passed by parliament. The government maintained that the bill would ultimately make it easier for investors to do business by offering a streamlined arbitration mechanism and globally benchmarked tax breaks, among other benefits. Prime Minister Mahinda Rajapaksa said the project would create 200,000 jobs in its first five years, mostly for Sri Lankan citizens.
However, Harsha de Silva, a member of parliament and a vocal critic of the bill, said that although the Supreme Court's involvement addressed some issues, others were ignored.
Amendments included requiring the commission's chairman and most members to be Sri Lankan nationals, and the inclusion of some senior government officials in the commission – in contrast to earlier plans to involve only the private sector.
The commission, though, will still not be answerable to parliament and its accounts will be audited by private auditors, not the public sector auditor general.
"Not allowing the parliament to summon members of the commission to answer queries about the project and with so much power vested in the private commission is certainly not very good for democracy and the country's sovereignty," de Silva said.
In a press release issued by CHEC Port City Colombo, the project was described as the "Gateway to South Asia". It includes an integrated resort and casino and conference centre zone, a marina, residential developments, a financial zone and green spaces.
"[The project] will enjoy a cost advantage of nearly 80 per cent compared with regional hubs such as Singapore and Dubai," according to Yamuna Jayaratne, its director of sales and marketing.
George Cooke, a retired Sri Lankan diplomat, said the Sri Lankan government had failed to address fears that China would wield disproportionate influence.
"It is a commercial project but the government needs to communicate better with the domestic audience and also potential foreign investors," Cooke said. "We need more Sri Lankan and less of Chinese involvement in the project."
N. Sathiya Moorthy, a distinguished fellow of Delhi's Observer Research Foundation think tank, said most political opposition regarded the project as vital for the future of Sri Lanka's economic development. Sri Lanka has an external debt of more than US$51 billion and must spend US$3 billion by the end of this year for debt repayment.
"There is no threat of the project being closed down even if there is a change of government," he said.
Moorthy said there was also the question of how active foreign investors would want to be in a project with heavy Chinese involvement. Not many would be "comfortable to get involved", he said.
China has in recent months provided Colombo a US$500 million loan – the second tranche of a US$1 billion package that Colombo sought to address the economic crisis caused by the Covid-19 pandemic. China has also approved a US$1.5 billion currency swap with Sri Lanka.
India was unable to deliver
Covid-19 vaccines
due to its own surging demand. As a result, Chinese
Covid-19 vaccines
which were earlier regarded with scepticism in Colombo have now been distributed after being approved by the WHO.
Sibal, the retired Indian foreign secretary, said there was
only so much India could do
to persuade Sri Lanka to wean itself off China's largesse.
"Sri Lanka would like to have close ties with India and benefit from them but they will not be at the cost of its ties with China," Sibal said.