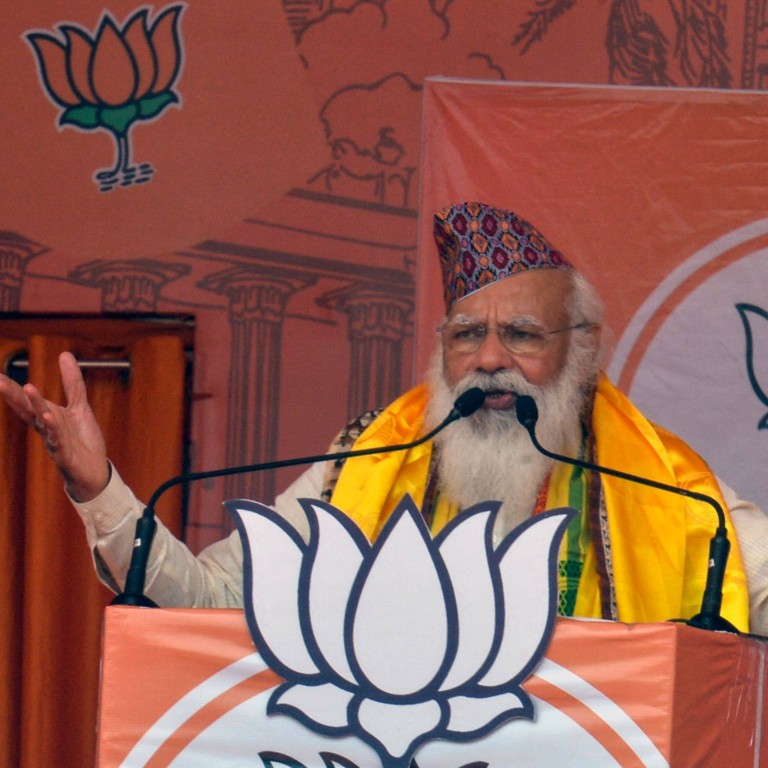 As trade with China grows despite tensions, Modi's 'self-reliant India' dream fades
Despite military tensions, a pandemic and calls for a boycott of Chinese goods, two-way trade has grown by over five per cent, with China leapfrogging the US as India's largest trade partner
That puts a question mark over Narendra Modi's campaign for self-reliance in manufacturing, with some experts warning it's a 'fallacy' to believe China's role can be easily replaced
Calls in New Delhi to boycott Chinese imports, a campaign to boost
India's
self-reliance in manufacturing, a global pandemic and tensions along a disputed border.
With all this going on, you might expect trade between India and China to have taken a hit. But you'd be wrong.
Reversing a trend in which trade between the two countries has shrunk every year since 2017, the latest figures from the Indian Ministry of Commerce and Industry show two-way trade grew in the financial year 2020-2021 by more than five per cent.
Not only that, but
China
replaced the
United States
as India's largest trade partner. Trade between the two Asian economies hit US$86.4 billion in 2020-21, up from US$81.9 billion the year before, compared to US$80.5 billion between India and the US.
That's despite India-China tensions running high since a dispute at their
Himalayan border
led to armed clashes and a military stand-off between tens of thousands of troops at the Line of Actual Control (LAC) separating India's Ladakh from China's Aksai Chin region.
In response to the standoff, the
Narendra Modi
government has moved to block Chinese companies in key sectors like power and railways and restrict Chinese investment, while several of Modi's ministers have publicly backed calls to boycott Chinese imports.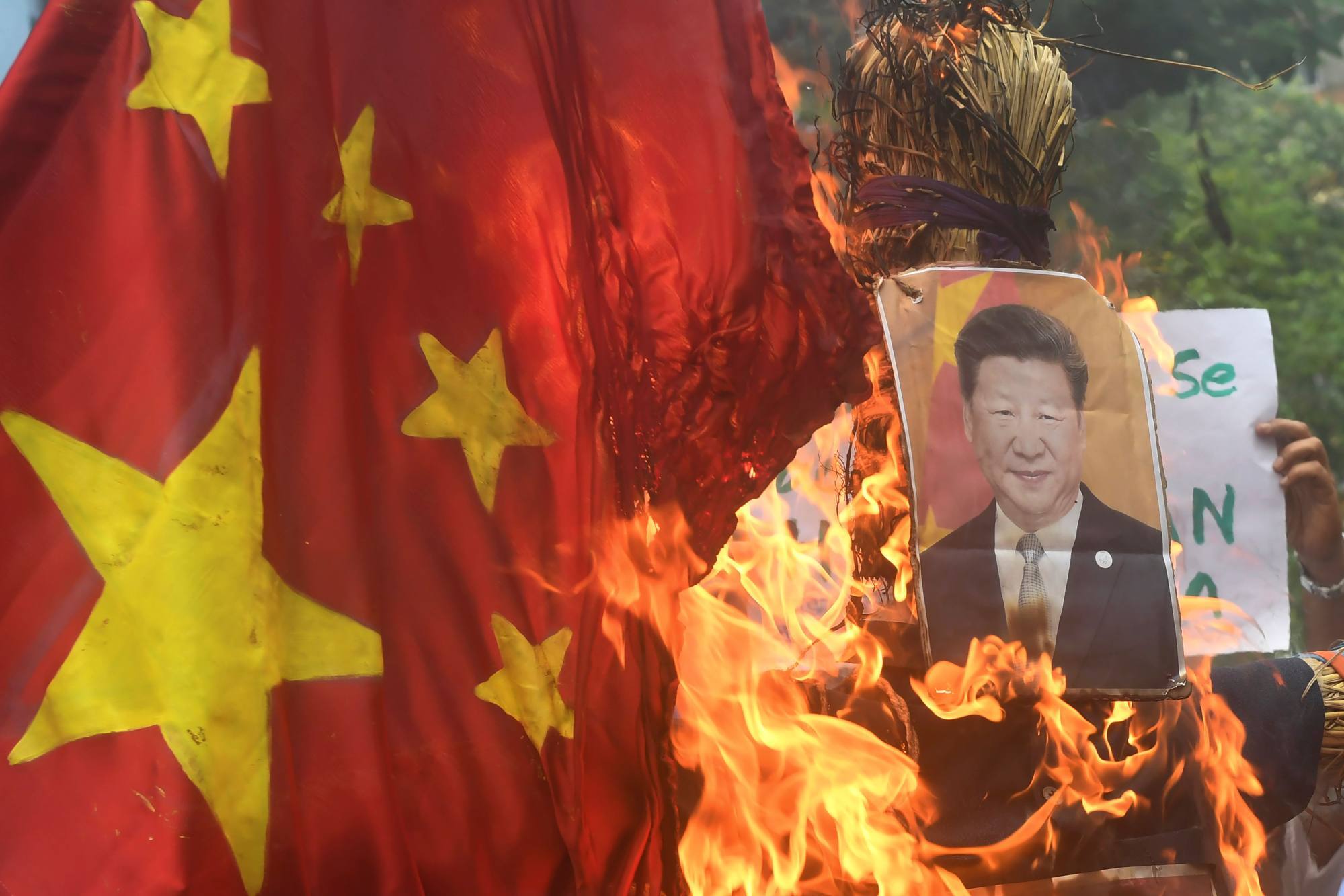 But signs of such tensions are hard to find in the trade figures. The Indian government's data shows that even as India's global imports shrunk by over 17 per cent, imports from China remained steadfast. Indeed, if anything, India's trade dependence on China grew – trade with Beijing in 2020-21 made up nearly 13 per cent of India's total trade compared to 10.4 per cent the year before.
Meanwhile, Chinese imports made up 16.6 per cent of India's total imports, compared to 13.7 per cent the year before. This dependence on Chinese trade grew at a time when India's overall global trade shrunk by over 13 per cent, in the same period.
India's Ministry of Commerce did not respond to repeated requests for a comment on the matter.
However, Sunitha Raju, a professor at the Indian Institute of Foreign Trade in New Delhi, was not surprised at the figures.
Raju said that it would be a "fallacy" for India to think there was a quick way to replace
trade
with China, referring to Modi's call last year for a 'self-reliant India' to reduce imports and encourage domestically produced substitutes.
"There are industries where Chinese imports make up 70 to 80 per cent of intermediate [supplies] used for producing finished goods. Even if we stopped importing from China, we would have to import from some other country," said Raju.
Naresh Gupta, the president of the New Delhi-based Indo-China Chamber of Commerce, said nothing illustrated India's dependence on Chinese imports better than the
coronavirus pandemic
.
When infections began to rise, India moved swiftly to import masks and testing kits from China, Gupta said.
"Then, as the pandemic progressed, we imported machines to manufacture masks and personal protection equipment kits. Now, India is importing 99 per cent of all oxygen concentrators, thermal guns and oxymeters.
"We don't have the facilities to manufacture any of this equipment here. How are we, then, supposed to meet this need?"
Added Gupta: "This rhetoric of boycotting Chinese goods is political drama, nothing else."
Illustrating this dependence is World Trade Organisation figures that show, in the same year that China-India trade went up, global trade shrank by 5.2 per cent due to pandemic-induced lockdowns and travel restrictions.
Driving the increase in trade is a rise in Indian exports to China, which hit US$22 billion, up from US$16 billion the year before. Interestingly, in the same period, India's overall exports shrank to US$291 billion, down from US$313 billion.
This came even as China's imports grew at the fastest pace in a decade, increasing by 51.1 per cent in May, according to the latest figures from Chinese customs.
Between 2019-20 and 2020-21, Indian iron and steel exports rose from US$0.5 billion to US$2.4 billion while exports of cotton increased from US$0.7 billion to US$1.04 billion (excluding aluminium exports, which grew nearly five-fold in the same period).
Despite the boost to exports this was not "enthusing" for India, said Ajay Sahai, the director-general and CEO of the Federation of Indian Export Organisations.
"These are all raw materials and not value-added products. This shows that we have diverted our raw materials to China because domestic demand for these materials was low," he said.
Sahai added that raw material exports were not as desirable as "value-added exports", as demand for them could fluctuate wildly.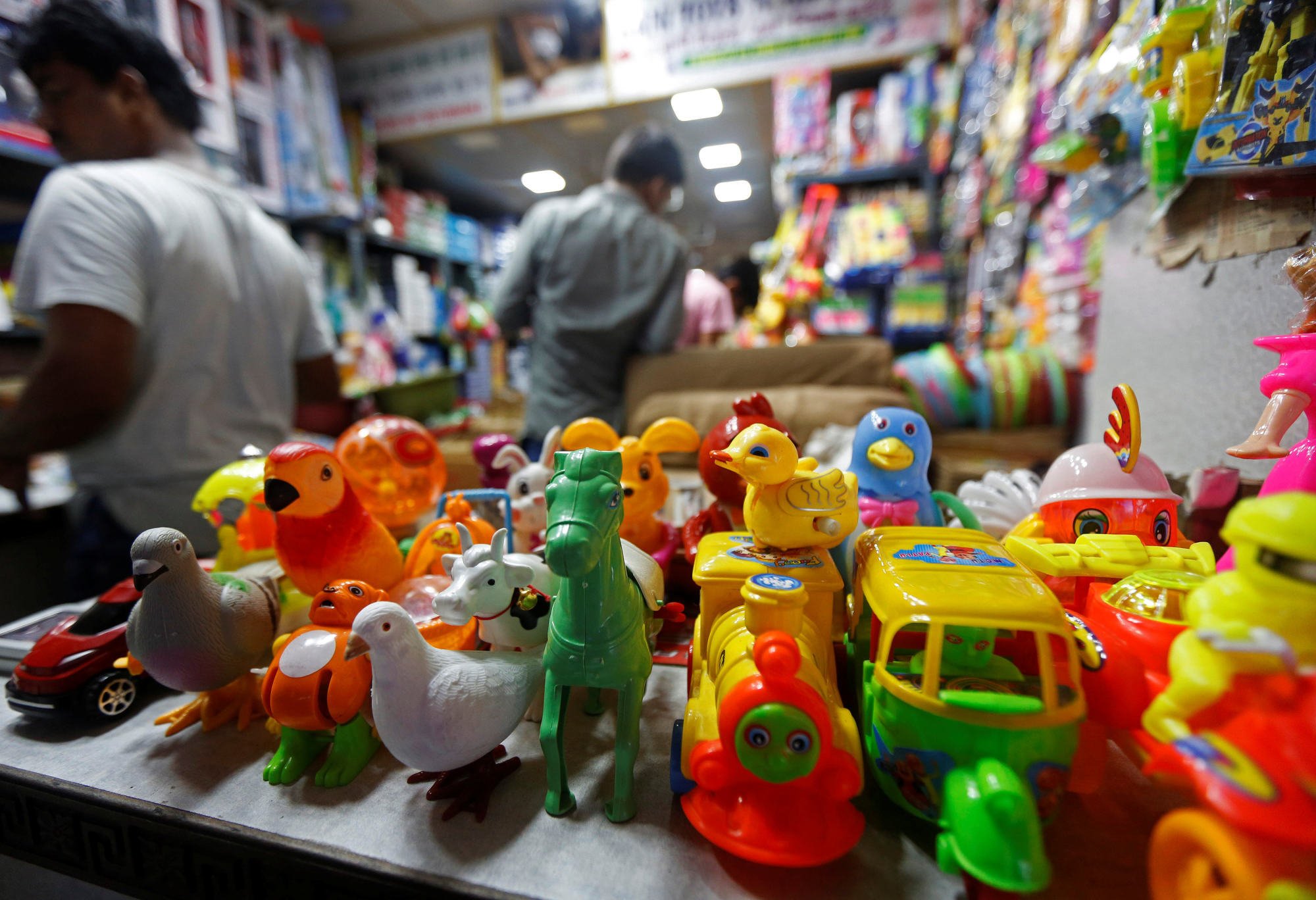 Self-Reliance, a distant dream?

Raju said that calls for a "self-reliant India" might be misguided, warning against a common misconception that Chinese imports were often chosen because they were the cheapest option.
In a recent study, Raju found only 30 per cent of Chinese imports were picked for this reason.
"The remaining 70 per cent were picked for various other reasons, from the shortest availability timeline to manufacturing scale to quality. It is a myth that Chinese imports are preferred only because they are cheap," she said.
However, Sahai said India hoped to substitute even high quality imports with quality products of its own, noting that the Modi government had recently announced a new scheme, the Production-Linked Incentive, that offered financial incentives to companies that grew domestic production in 13 sectors including pharmaceuticals, telecoms, textiles, solar power and electronics.
The government hopes the schemes will lead to a "minimum production" of goods worth US $500 billion over the next five years.
Sahai said that the government had, through the scheme, targeted the very sectors in which its import dependence was the highest. For instance, in the pharmaceutical sector, the government has approved 47 proposals worth US$740 million to manufacture active pharmaceutical ingredients (APIs) for drugs. According to industry insiders, some 85 to 90 per cent of all APIs used in the Indian drug-manufacturing industry are imported from China.
"As the scheme becomes operationalised, you will see the difference in India's trade figures in the next two years. Imports will reduce substantially and India will be able to export these goods to other countries," he said.
Raju, though, warned against pursuing a protectionist path, saying this approach had been "short-sighted, historically".
"India should not look only at stalling imports; instead, we must look to achieve export-quality manufacturing in the domestic market. Self-reliance will follow."