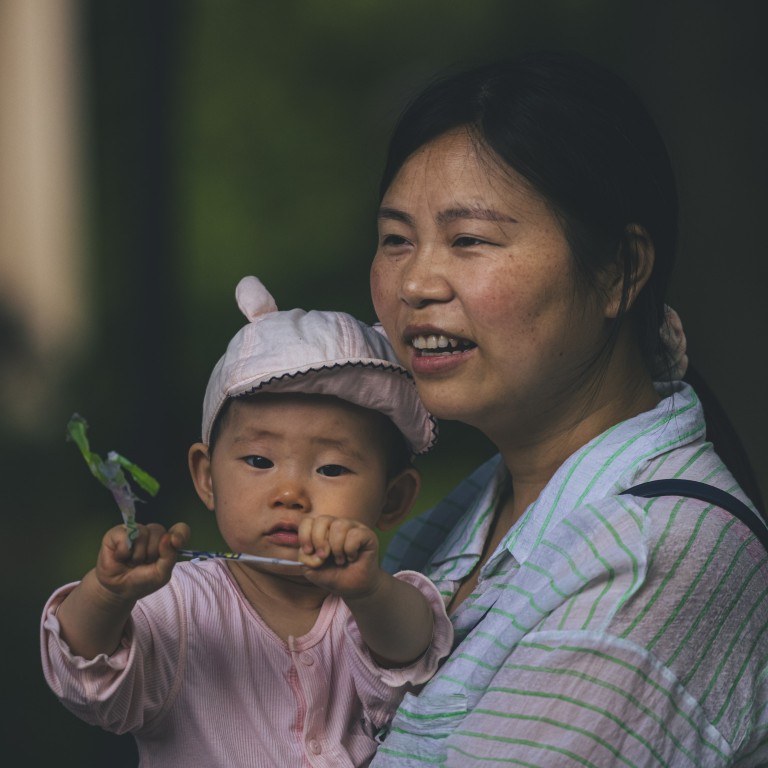 Can China boost its birth rate by adopting the Nordic position? Scandinavian baby-making secrets may need a change in mindset
As China drops its two-child limit to increase its birth rate, experts are hoping it can learn from Scandinavian countries that boosted fertility with pro-family policies
But these aren't easily replicable in China, which will need cultural shifts in gender equality and more financial support to encourage more births
With
China
's recent announcement of a
three-child policy
to increase its fertility rate, some Chinese analysts and social commentators have cited the relative success of Nordic countries in raising birth rates.
But while efforts by Scandinavian states in boosting fertility have occasionally been successful, the number of births in these countries has declined in recent years, highlighting the difficulties of sustaining population growth in many advanced economies.
Population experts also point out that some Nordic policies aimed at increasing births may not be easily replicable in China as many of these are also aimed at achieving other social goals such as ensuring gender equality. Cultural factors also play a role, and these too must change and evolve in China if the country hopes to encourage its citizens to have more babies, the experts added.
On May 31, China announced it will allow couples to have up to three children, after census data showed a
steep decline
in birth rates. In 2016, the country scrapped its decades-old policy of only allowing one child, replacing it with a two-child limit which has failed to lead to a sustained upsurge in births.
However, the cost of raising children, especially in large cities, has deterred many Chinese couples. Analysts said Beijing should put in place sufficient incentives for people to have larger families, such as providing greater tax relief, housing support and affordable education.
NORDIC FERTILITY HITS AND MISSES
Apart from their high rankings on life expectancy and development indices, the Nordic countries – Norway, Sweden, Finland, Iceland and Denmark – are also known for their generous pro-family policies.
In Denmark, parents are given 52 weeks of paid parental leave, while mothers are entitled to four weeks of maternity leave before the expected due date. All new mothers in Finland receive a maternity package containing clothes and a myriad of care products. In Sweden, parents can take up to 16 months of parental leave, the first year paid at 80 per cent of their salary, and up to 480 days of paid parental leave to share between them, with men claiming about 30 per cent of all leave.
Livia Olah, a sociology professor at Stockholm University, said that when it comes to attending preschool, Swedish parents need to pay only 3 per cent of the family income for the first child, 2 per cent for the second and 1 per cent for the third.
"The emphasis is on social goals, especially on promoting equality and reducing disadvantages," Olah said, adding that there is also a strong social norm in Sweden that once a couple has a first child, they should have a second child to provide a companion for the first. "Many families opt for a third child as well, especially if the first two children are of the same gender."
In Norway, apart from monthly child benefit allowances, parents can take leave and get their full pay for the first 44 weeks or at 80 per cent if they opt to take 54 weeks. To encourage both parents to play their part, fathers must take at least six weeks of parental leave.
While these policies have played a role in boosting birth rates, they have still fallen in recent years, prompting Norwegian Prime Minister Erna Solberg to warn in 2019 that the country's declining birth rate could threaten the Scandinavian social welfare model, as there would be fewer young people to bear the heavy burden of the welfare state.
In Norway, Finland and Iceland, birth rates dropped to historic lows in 2017, with 1.49 to 1.71 children per woman, where just a few years earlier, their birth rates were close to the 2.1 level required for their populations to remain stable.
Bert Hofman, professor of Practice and director of the East Asian Institute at the National University of Singapore, said at an average of 1.57 children per woman, the Nordic rate still falls short of the required 2.1. "So even the Nordics will face population decline despite the generous policies."
Apart from women taking longer before having their first child, demographers said that financial uncertainty and a sharp rise in housing costs have led to the decline in the region's birth rates in recent years.
MULTIPLE GOALS
Timothy Heleniak, a senior research fellow with Nordic research institute Nordregio, based in Stockholm, said that apart from boosting fertility, family policies in the region are also centred on high levels of employment of both men and women.
"They are aimed at ensuring that people could combine work and childbearing and rearing," Heleniak said, adding that the region's welfare system, which is mainly funded through taxation, rests on high levels of employment.
Stuart Gietel-Basten, professor of public policy and social science at The Hong Kong University of Science and Technology, said that while Nordic fertility policies were put in place over 50 years ago to encourage births, this is no longer the reason why they are still in place.
"Now, it's just actually seen as a way to support gender equality and particularly to enable women to make their full contribution to the labour force," said Gietel-Basten, who is also the author of The "Population Problem" in Pacific Asia and Why Demography Matters.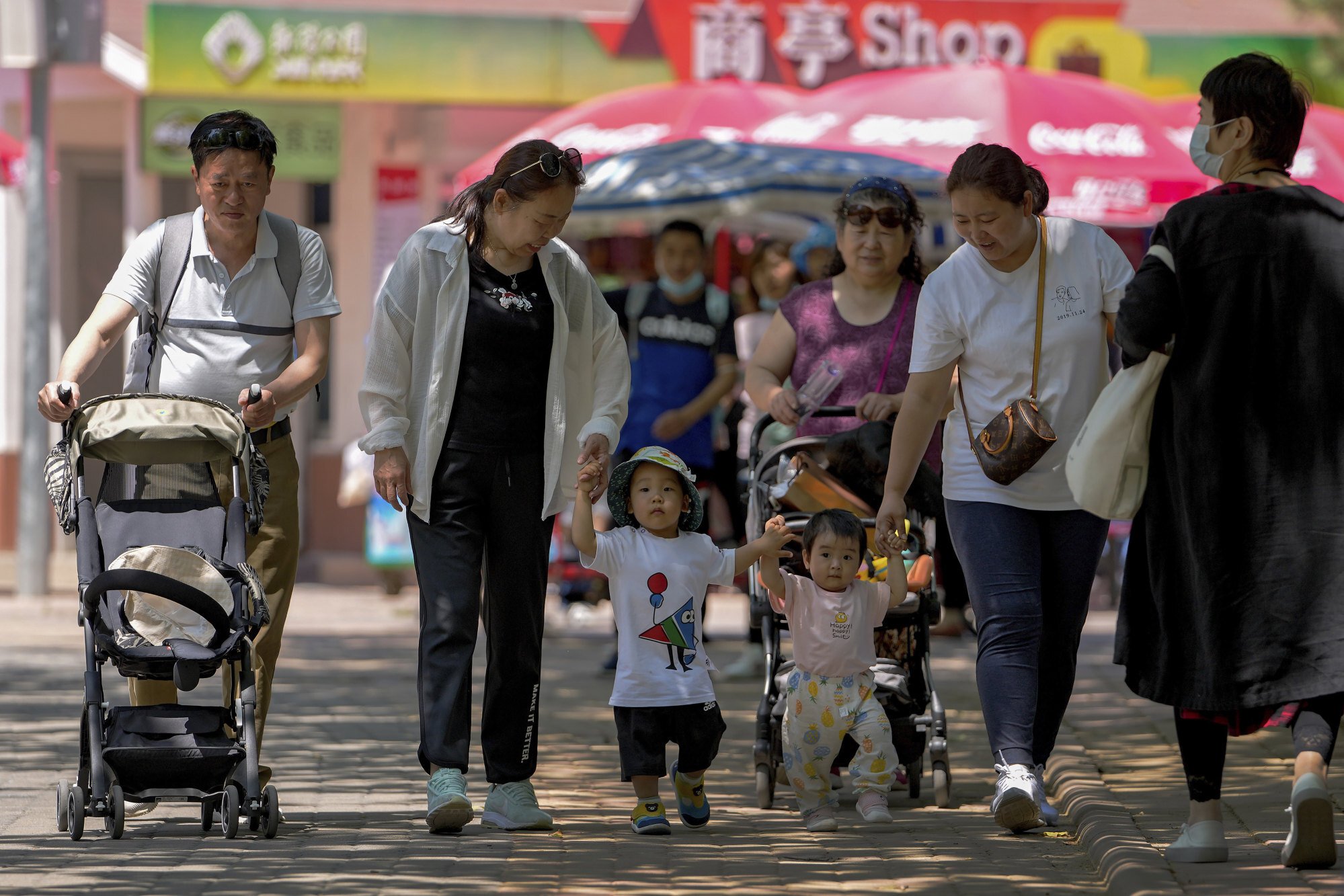 WHY NORDIC POLICIES MAY NOT WORK IN CHINA
Gietel-Basten said that Nordic policies can only work in China when there is a broad cultural shift which makes it easier for women to take childcare or maternity leave knowing that they will not be penalised for doing so.
At home, there also needs to be greater support from the men, and even for mothers-in-law not to judge the women for using childcare, Gietel-Basten said.
"There is really the need for a mindset change – government, companies, families, and husbands," Gietel-Basten said, adding that it will also require people to give up some power and make some difficult decisions.
"Imagine if you are a childless woman who feels that in order to become the boss you have had to sacrifice building the family you want. So, when you are the boss, how do you deal with your younger colleagues? Are you sympathetic to them? Or do you make them go through the same experience you went through?"
Gunnar Andersson, a professor in demography in Stockholm University, said support policies such as childcare services and parental leave which have made it possible to combine family and working life in Nordic countries are also "highly relevant in a Chinese context". But what may be more difficult to address, Andersson said, is to produce a workplace environment that is more understanding to the needs of parents with young children.
"The Chinese labour market is highly competitive and it may require some efforts to get a better recognition that young parents are assets that may need some extra flexibility during this phase of their working career," Andersson noted.
In some emerging and fast-paced industries in China such as the technology and internet sectors, its mainly young employees are sometimes expected to work long hours to keep up with the competition. The term 996 has even been coined to describe these employees who work from 9am to 9pm, 6 days a week.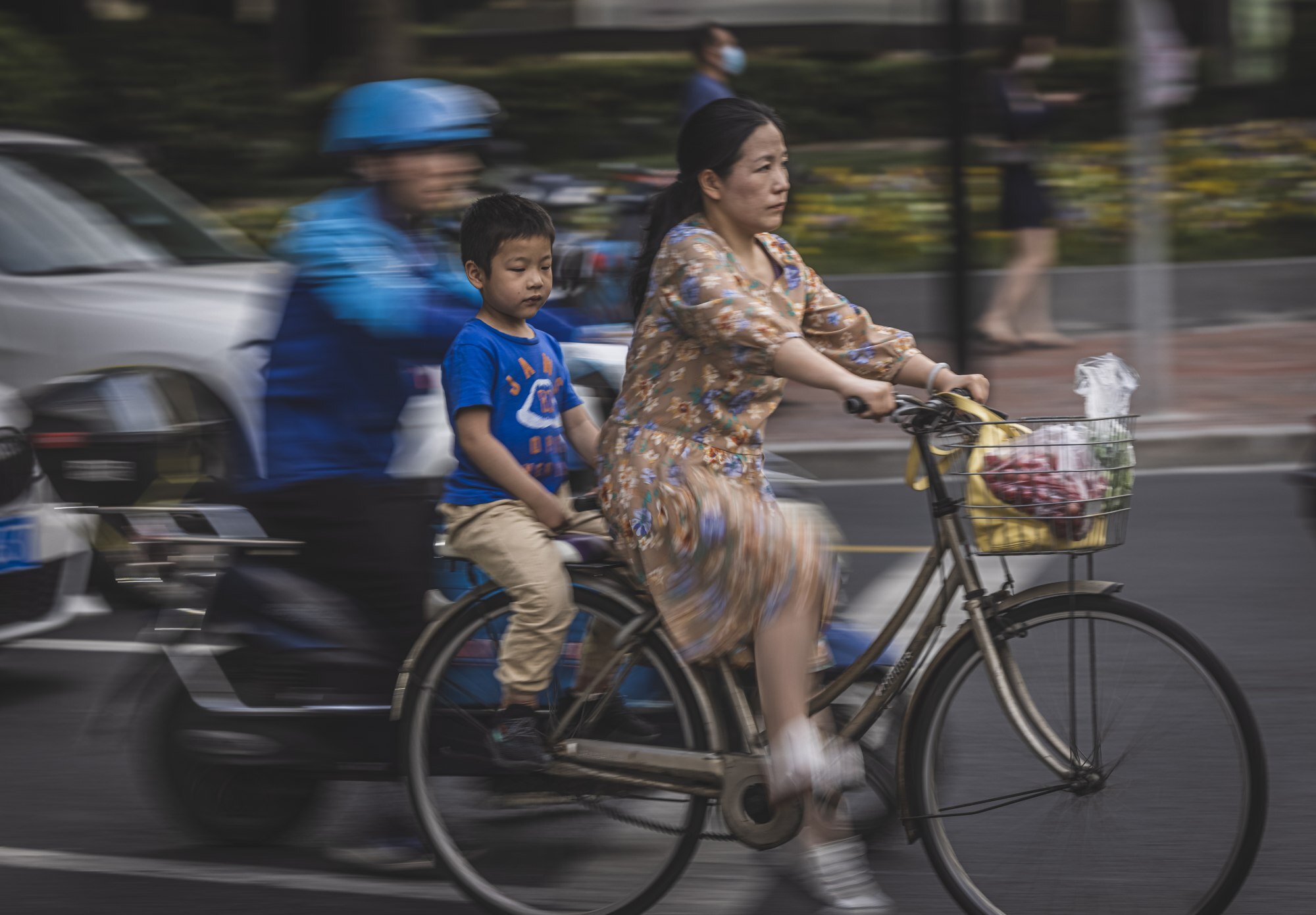 POSSIBLE LESSONS FOR CHINA
Experts also offered suggestions that China can consider when implementing its population policies, including making fertility treatment more affordable and avoiding the pitfalls faced by other countries.
Janna Bergsvik, a researcher at Statistics Norway, the country's statistics bureau, said that subsidising assisted reproductive treatments is likely to increase birth rates for women over 35.
In China, such technology costs an average of about US$5,000. Travelling overseas for in vitro fertilisation (IVF) and egg-freezing treatments is becoming an increasingly popular option for those who can afford it, or wish to bypass the limited options and long waiting times in China.
Anna Rotkirch, who advises the Finnish government on fertility, said that in addition to the numbers of babies being born, it was just as important to ensure that they grow up to be healthy and happy citizens who can contribute to society.
"Children who grow up with happy and good memories from their childhood are more likely to want children themselves," Rotkirch said, adding that studies have shown that those who have more siblings went on to have more children, while those who have good relations with their parents are also more inclined to become parents themselves.
Gerda Neyer, a retired Swedish professor of demography at Stockholm University, said research has shown that financial support alone is not enough to encourage parents to have more children.
Such assistance, she said, has to be augmented by policies that support work-life balance for both mothers and fathers, the availability of high-quality and affordable childcare for children from early ages, and limiting working hours so that couples can spend enough time at home with their children.
Astri Syse, a senior researcher at Statistics Norway, said China should be mindful of fertility policies that work on women who value "short-term incentives". Pointing to the economic support given to poor women in the US and UK, Syse said children born into these families are sometimes unable to break out of the poverty cycle.
"If the aim is to increase total fertility, that could maybe be achieved, but ideally one wants children to [become] productive adults in 20 to 30 years time," said Syse, who is also the project manager for Norway's national population projections.
National University of Singapore's Hofman said apart from ensuring greater equality of access to education and health care, efforts must also be made to phase out any remaining restrictions due to the hukou system, which for years was used to limit where people could live and work. It has been accused of creating two classes of people – urban and rural. But due to the need to attract talent, the system has in recent years become less rigid and has even allowed those who have a record of steady employment and paying taxes to seek residence in urban areas.
"This would enable a better future for all Chinese and ensure that people can move to where they are most productive," Hofman said, adding that boosting productivity of the next generation of workers can also help make up for any decline in population.