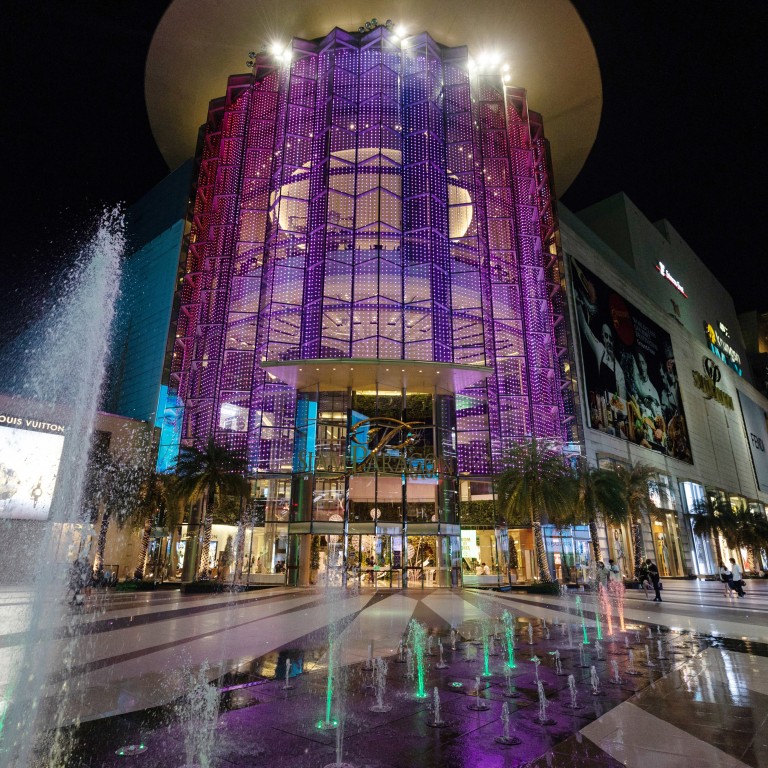 Will tourism reopenings and more stimulus be enough to kick-start Thailand's post-pandemic economic recovery?
The IMF has predicted GDP growth of 2.6 per cent for the kingdom this year, but expects the road forward to be sluggish and uneven
As Thailand's third wave drags on amid a sputtering vaccination programme, experts and observers are uncertain what will drive growth
Last week Thaisho, a small bar in Bangkok, got rid of its tables, chairs, glasses and cutlery, and closed its doors for good.
Thailand
's third wave of
Covid-19
has dragged into a third month, with no signs of slowing down, and the bar and restaurant sector has taken yet another hit because of social distancing measures. Thaisho, which has been operating for three years, was able to cope with last year's lockdown in the capital, but the prospects are too bleak this time around.
"There is no way to foresee how our business can return," said owner Em, 31. "There is not a single relief measure from the government for our business, which means they don't think we are important. They don't think that without us, market vendors and employees will bear the brunt [of the financial impact]."
There was also uncertainty about when customers would be able to come back, she said, due to the slow roll-out of the country's
vaccination programme
. "Everything is blurring. We don't know when Thailand will reach herd immunity. We didn't try to ask for a loan to keep our business afloat because there's no prospects for anything."
Thailand is entering another phase of economic gloom after its GDP contracted 6.1 per cent last year. The International Monetary Fund this month said the kingdom's economic recovery was expected to be sluggish, uneven, and subject to heightened uncertainty, with a projected GDP growth of 2.6 per cent this year. The Federation of Thai Industries, the Thai Chamber of Commerce and the Thai Bankers' Association this week, however, issued a joint statement with a GDP expansion estimate of between 0.5 per cent and 2 per cent.
Sethaput Suthiwartnarueput, governor of Thailand's central bank, this month said the economic recovery could be delayed until 2023. The central bank had previously projected a recovery in the third quarter of 2022.
Bangkok, the engine of the country's economy, has been hit by Covid-19 clusters that have emerged in shopping districts, low-income communities, markets and construction sites ever since the third wave broke out in late March at an upscale nightclub. 
In other provinces, Covid-19 clusters that forced factories to close their doors to contain infections among employees have hit the manufacturing sector, another of Thailand's economic drivers.
Cal-Comp Electronics, one of the largest suppliers of electronics to major companies such as Western Digital, Seagate, Hewlett Packard and Panasonic, last month suspended operations at its factory in Phetchaburi province, 120km south of Bangkok, after an outbreak. As of June 4, there are more than 6,100 cases at the company.
Elsewhere, the Charoen Pokphand Foods chicken processing plant in Saraburi province and at least two of Sri Trang Gloves' plants in Thailand's south have had to close to curb infections, threatening supply chains even further.
Thai National Shippers' Council president Chaichan Charoensuk said the vague vaccination timeline in Thailand would affect labour-intensive sectors such as food production, electronics, auto parts and textiles.
The kingdom launched its national vaccination programme on June 7 with the aim of inoculating 50 million Thais, or 70 per cent of its population, by the end of the year. But due to a shortage of doses, just 5 per cent of the country has received their jabs so far, and local media has reported that some people have been told their vaccination appointments will be delayed.
In the coming months, 61 million doses of the locally made AstraZeneca vaccine will be distributed. Thailand had already taken delivery of 7.5 million Sinovac doses and ordered 25 million doses of the Pfizer and Johnson & Johnson vaccines, the government said earlier this month.
But cases are rising fast with clusters spreading in communities around Thailand. The country has now reported over 193,000 Covid-19 cases, up from just over 28,000 at the end of March – just before the third wave hit.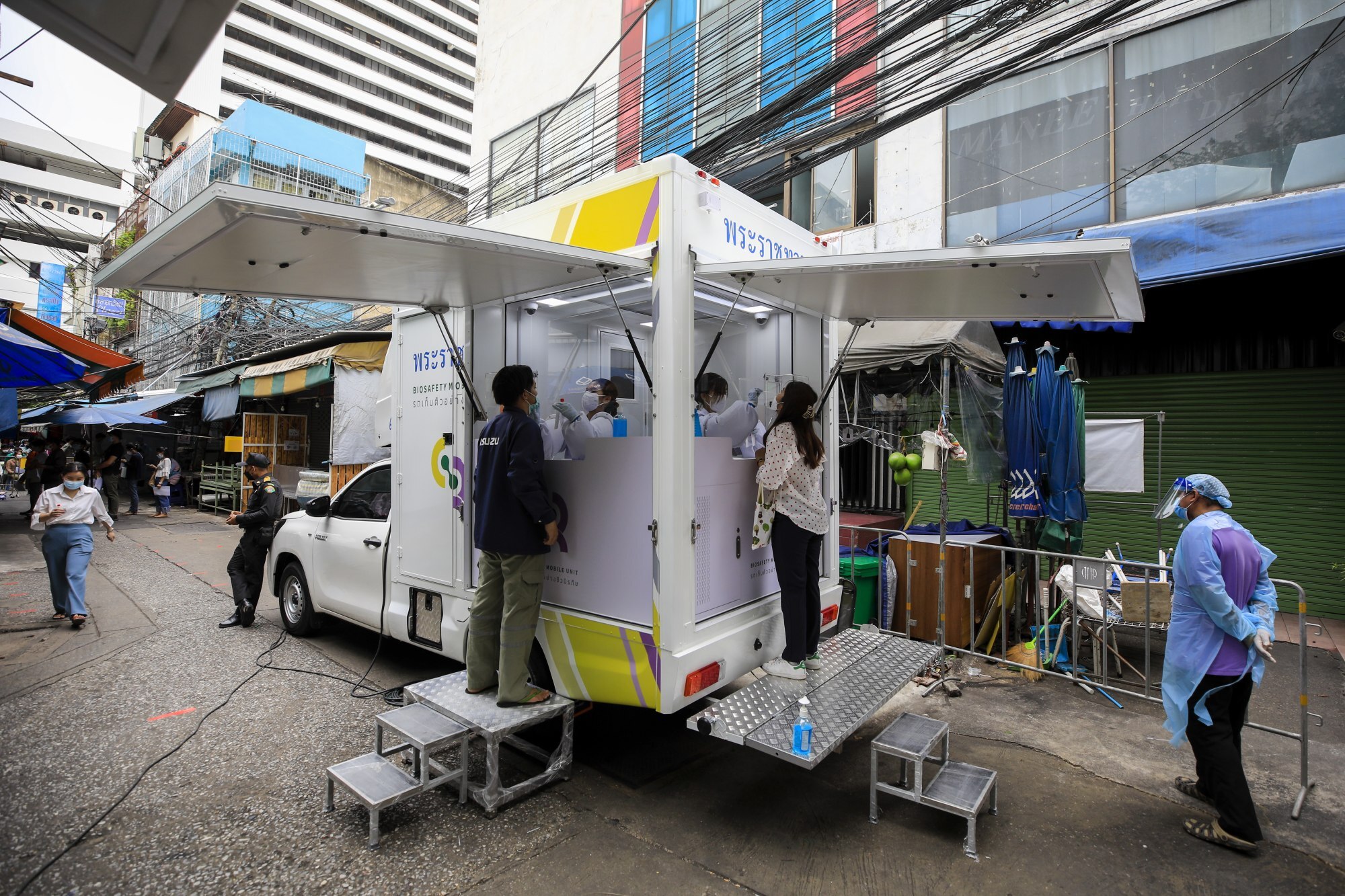 Thailand is pinning its hopes of economic rehabilitation on
tourism
, with the July reopening of the resort island of Phuket set to kick things off by allowing vaccinated travellers to skip quarantine. It is also considering implementing this quarantine policy in other provinces, although observers such as Pavida Pananond, a lecturer at Thammasat University's department of international business, warned that post-pandemic tourism might not be the same as what had come before.
"This government's subpar management of the pandemic, especially on vaccine procurement and distribution, will slow down the return to normalcy, which then leads to irretrievable economic opportunity costs for Thailand," she said.
Parliament on Wednesday passed a bill allowing the government to borrow US$16 billion to support the public health sector as it continues to fight the third wave. Lawmakers had earlier approved a US$4.5 billion stimulus package that included cash handouts and subsidies aimed at increasing domestic spending, which in turn could boost the economy as well as small and medium-sized enterprises (SMEs).
But Pavida said the stimulus package would not trickle down to SMEs, which were in need of cash to survive. "[SME loans] remain dependent on bank decisions and with the Thai economy remaining in intensive care, it is hard for them to convince banks of their financial viability, leading to a vicious cycle that makes it even harder for SMEs to access [funds]," she said.
Saengchai Theerakulwanich, president of the Thai SMEs federation, said companies with annual revenue of no more than 1.8 million baht (US$58,000), had the most difficulties accessing loans, even when they requested moderate amounts – usually below 5 million baht.
Though banks have issued loan packages specifically for SMEs, Saengchai said larger businesses were usually prioritised. "There are about 3.1 million SMEs in Thailand. I can't say how many of them will be left after the pandemic ends," he said.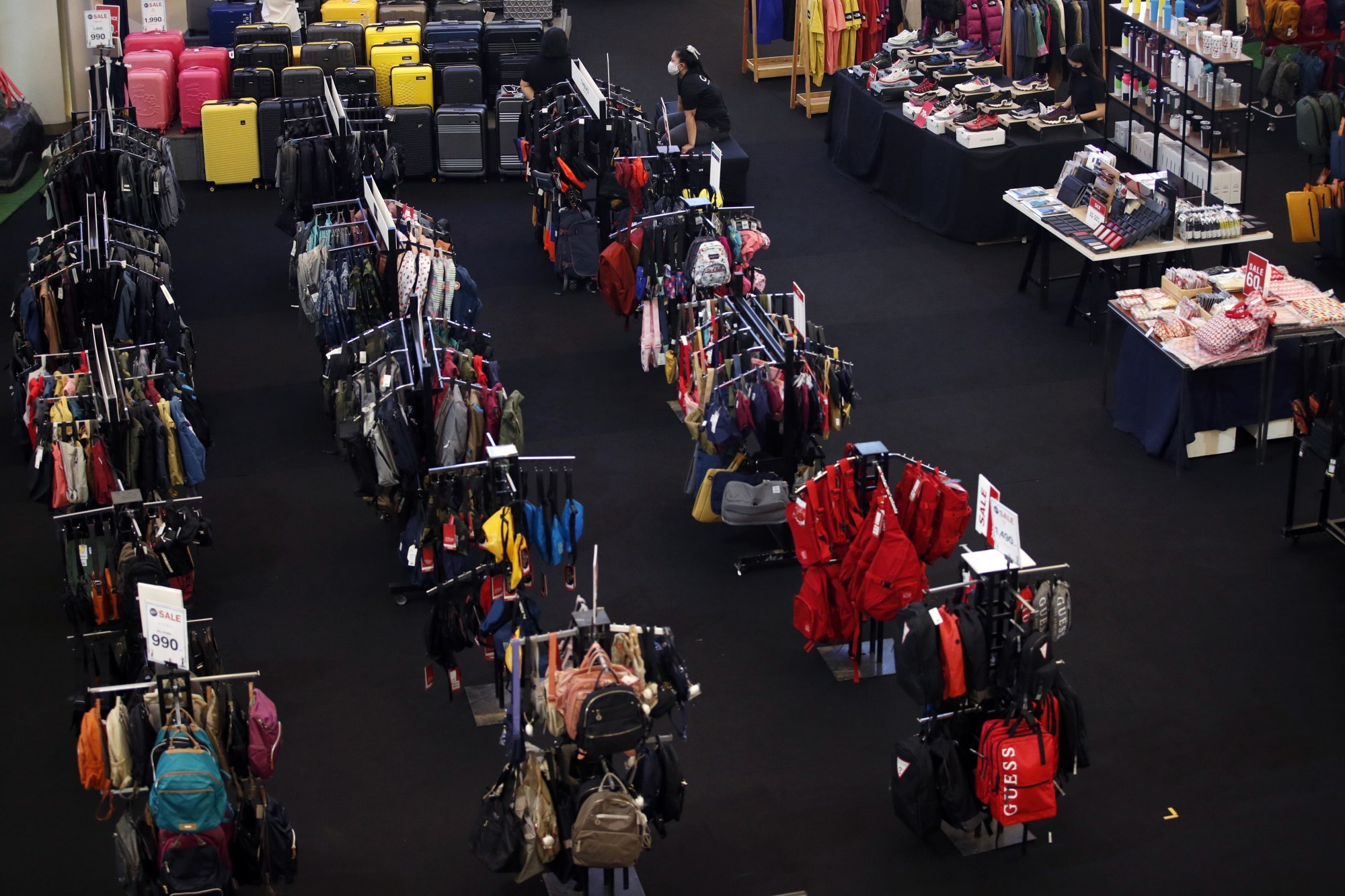 While SMEs in the hospitality sector have been hard hit as tourism revenues dissipated, those in retail have also struggled to secure loans.
Natawaj Puthasiriwat, 60, said his request for a loan of 500,000 baht at a commercial bank was turned down. He owns a clothing store at Bangkok's Platinum wholesale mall, where local and international cloth vendors often flocked in search of the best deals. He used to earn between 500,000 baht to 1 million baht a month, but now he is struggling to pay his 20,000 baht monthly rent – a rate Platinum has subsidised to help vendors that has been reduced from the usual 100,000 baht a month. 
Observers and experts have questioned how Thailand's economic growth will be driven in the short term as well as in the post-pandemic future.
Suphan Mongkolsuthree, president of the Federation of Thai Industries, said the body had proposed that the government increase funds in the co-payment subsidy scheme for food, drink and general goods so as to double domestic spending this year.
The federation has ordered 300,000 doses of Sinopharm from Thailand's Chulabhorn Royal Academy university, which will import about 5 million to 6 million doses in the coming months. Those jabs would be distributed among workers in the industrial sector and paid for by business owners who are members of the body, Suphan said.
Pichai Naripthaphan, deputy leader of the opposition Pheu Thai party and former deputy finance minister, said the economic damage caused by Covid-19 "meant new businesses cannot start".
"We don't know how many years it will take for tourism to recover. The SME sector has plunged. The labour-intensive sector has shifted mostly to Vietnam and the vaccination drive is slow," he said. "So what will be Thailand's growth engine to drive its economic recovery?"