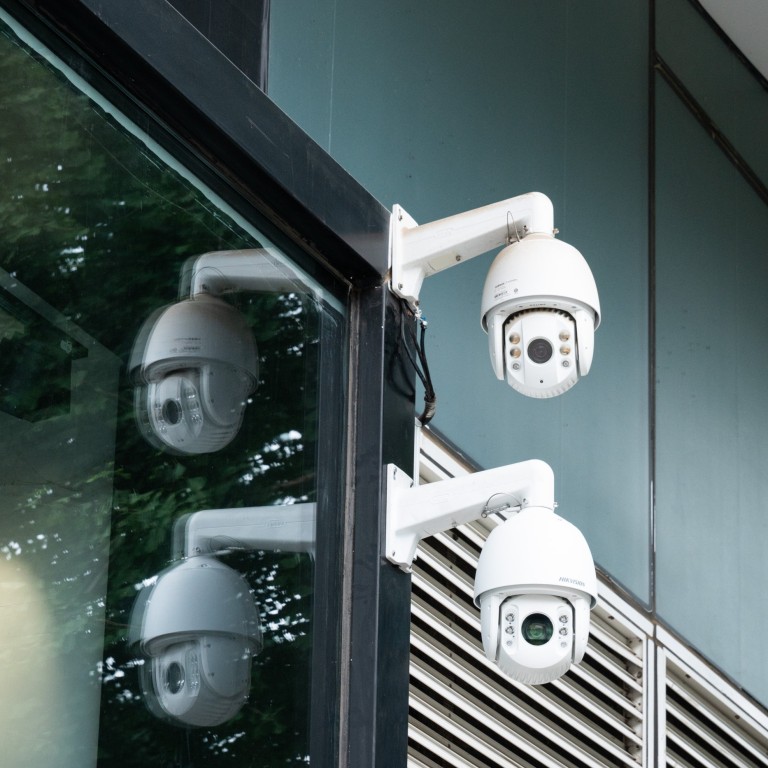 Will China's regulatory crackdown benefit Southeast Asian tech firms?
As China tightens its grip on Big Tech, start-ups in the region could be a safe haven for global investors
But while Asean's rising stars can expect positive capital flows from US and Chinese investors, the size of China's market remains attractive to VCs
With several of China's
tech winners
in the crosshairs of regulators, leading to a sharp sell-off of stocks in sectors from property to education earlier this week, market watchers say Southeast Asia is increasingly seen as a safe haven for investors looking to expand their
tech portfolio in Asia
.
But this doesn't mean international investors will pivot fully from China to
Asean (Association of Southeast Asian Nations)
countries, even as Beijing continues with a clampdown on tech enterprises the government deems to have exerted too much influence on the world's second-largest economy.
"In the immediate term, Southeast Asia definitely represents safer pastures for global investors. It is relatively cushioned from East-West trade tensions and home to a rising consumer class supercharging its economic growth," said Michael Lints, a partner at Singapore-based venture capital (VC) firm Golden Gate Ventures.
"Global investors still have a strong appetite for Chinese tech companies for their growth opportunities, but there are serious concerns about regulatory constraints."
According to financial data company Dealogic, tech sector deal making in Southeast Asia reached a record US$19 billion in the first half of this year, driven by mega merger and acquisition activities, which still dominate exit strategies in the region's tech sector.
Southeast Asia is home to 16 unicorns, or tech companies with a valuation of at least US$1 billion, ranging from superapp operators such as Singapore-based SEA Group and Grab as well as Indonesia's Gojek to payment companies like VNPay and OVO, which are headquartered in Hanoi and Jakarta, respectively. Nium, a Singapore-based digital payment firm, became the region's latest unicorn after raising more than US$200 million in its latest funding round, the company announced on Tuesday.
In a recently published report, Golden Gate Ventures projected that total investments by VC funds in Southeast Asia's start-ups would reach US$9.8 billion this year, up from last year's US$7.7 billion. The report, produced every 10 years, also estimated that the region would see more than 1,000 investment deals – from pre-seed rounds to later-stage transactions – by the end of the year, up from 883 last year.
"We are seeing positive momentum of capital flowing into the Southeast Asia region, especially from established funds in the US, based on a decade's worth of insight we have in the region," Lints said.
Among the companies riding the momentum is Indonesian e-commerce firm Bukalapak, which is set for an August 6 listing on the country's bourse. Bukalapak, which counts Microsoft and South Korean tech giant Naver as investors, is looking to raise US$1.5 billion via the initial public offering (IPO), up from its earlier target of US$300 million on the back of high investor demand, sources familiar with the matter told Reuters. At 850 rupiah (5.9 US cents) per share, the top of its indicative range, the 11-year-old company will have a valuation of about US$6 billion – which, if realised, would make it Indonesia's largest ever IPO.
Other companies aiming for an exit this year include Grab, which will merge with special purpose acquisition company Altimeter to eventually list in the United States at a US$40 billion valuation. The deal is expected to be completed in the year's fourth quarter.
Another of the biggest deals in Southeast Asia this year was the merger between Indonesian ride-sharing firm Gojek and e-commerce company Tokopedia, creating a combined entity, GoTo, that is worth more than US$18 billion. But the valuation figure could expand as GoTo is reportedly seeking to raise as much as US$2 billion from investors ahead of an IPO in Indonesia and the US, Bloomberg reported.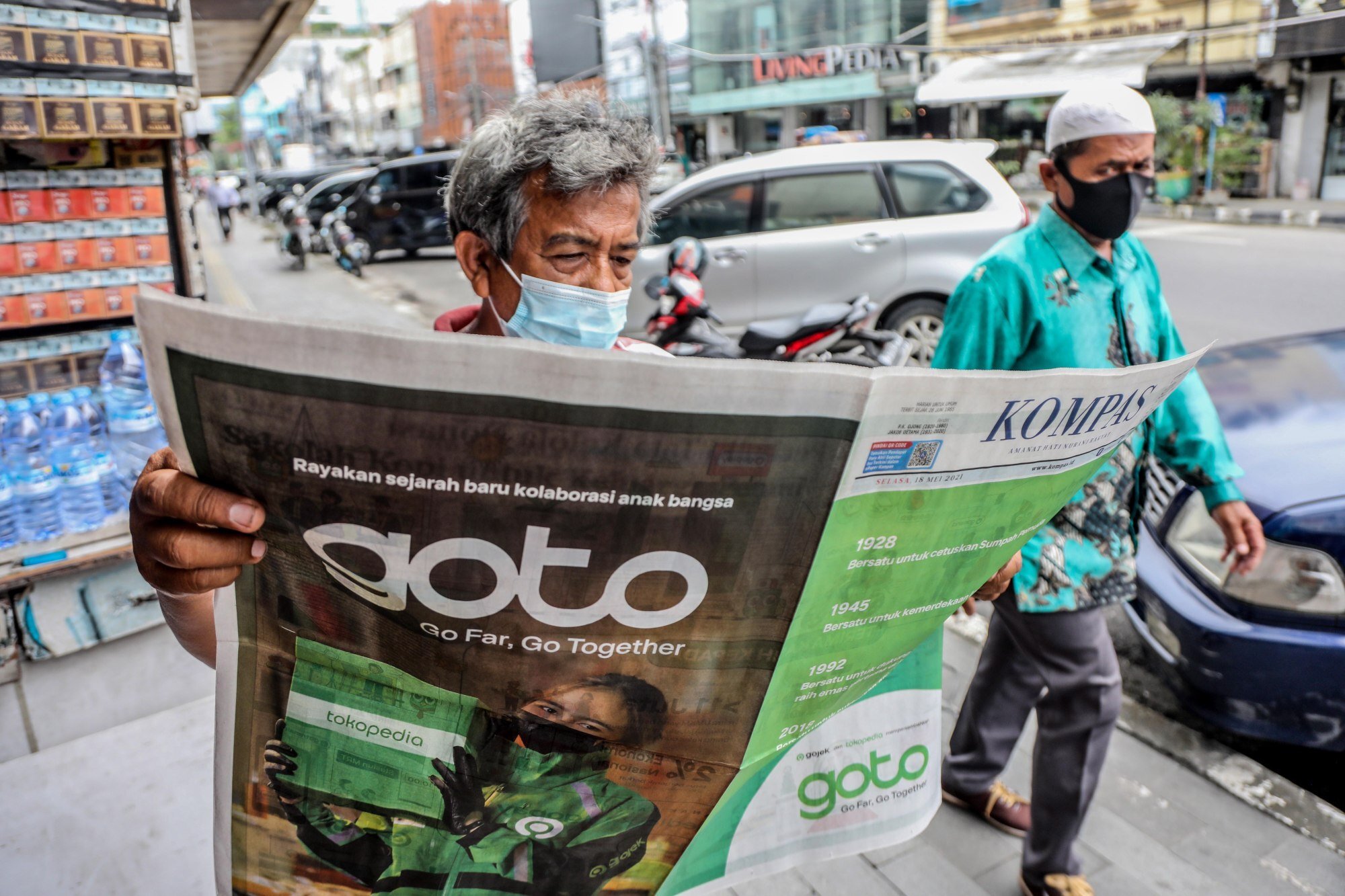 The volume of tech deals this year is expected to reach US$75 billion, up from US$17 billion last year, if those announced – such as Grab's – are completed before the end of the year, according to Dealogic.
But even then, the sector's US$19 billion in deals completed in the first half of this year is still dwarfed by China, which recorded US$49.3 billion in VC funding from 1,223 deals as of the second quarter, according to data provider CB Insights.
"Southeast Asia has some rising stars such as Sea Group, and several tech unicorns, such as Grab, Gojek, or Tokopedia. But compared with the size, number and range of different tech sectors in China, it still has a long way to go," said Guoli Chen, professor of strategy at graduate business school INSEAD in Singapore.
Less competition for attention
July has been a month of upheaval for Chinese tech firms. Several weeks ago, the Cyberspace Administration of China (CAC) said it would review all overseas IPOs by Chinese tech companies holding the personal data of at least 1 million users – a threshold low enough that almost any company seeking a listing would be subject to scrutiny.
This came about after the CAC launched a probe into Didi Chuxing, the world's largest ride-hailing company, on data privacy and national security grounds, just two days after Didi raised US$4.4 billion in an IPO in New York, giving it a valuation of about US$73 billion.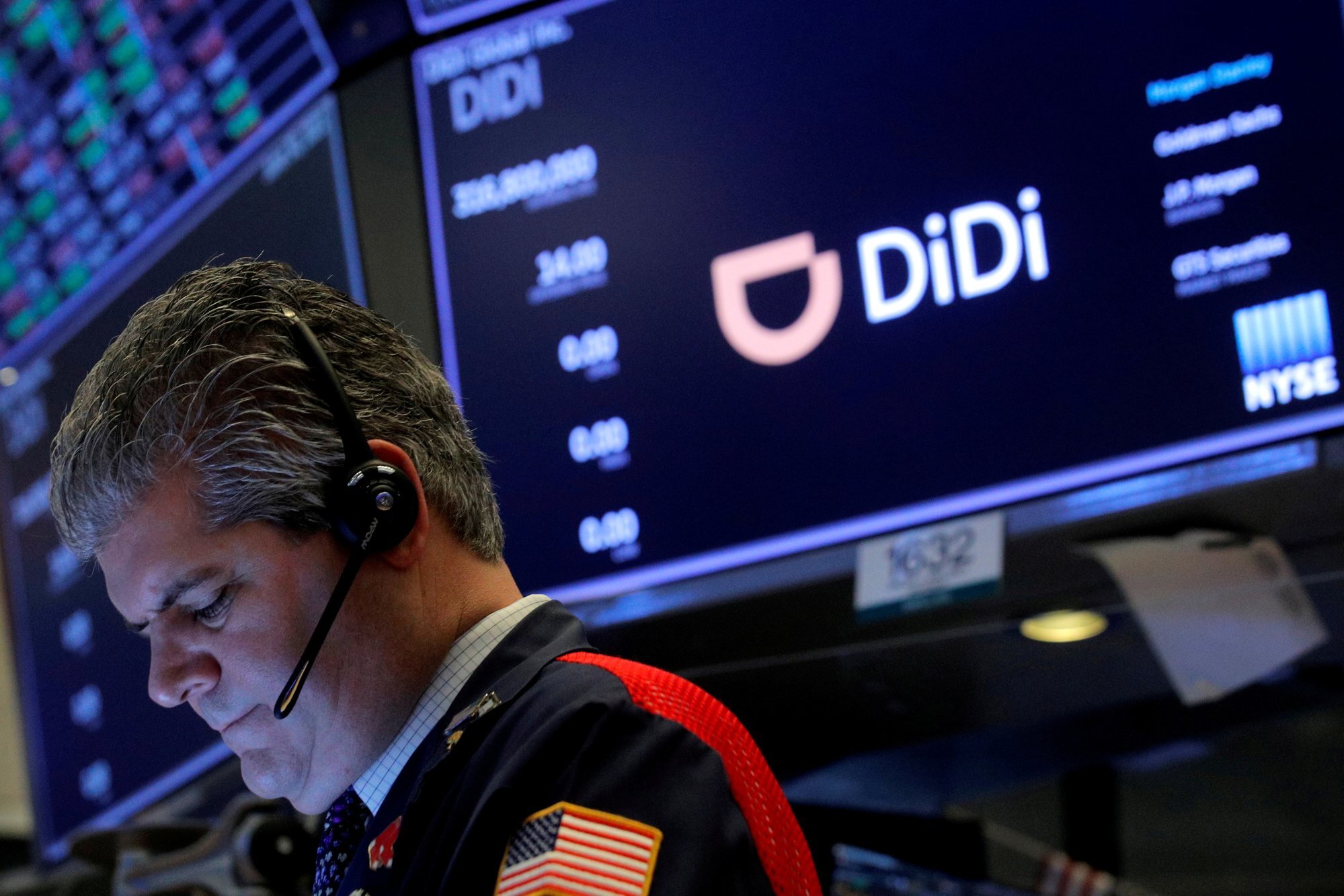 Weeks later, Beijing announced a new regulatory framework for the online education industry, sparking a sharp sell-off in Chinese tech and education stocks, and leaving analysts speculating about the extent of the regulatory crackdown. One conclusion has been that Beijing is not intending to curtail the growth of its tech giants but is seeking to reduce economic inequality due to years of unfettered growth that have disadvantaged smaller competitors and some consumers.
As Lillian Li, founder of the newsletter Chinese Characteristics, told Bloomberg, Beijing was just seeking to send a reminder to the tech industry of "what they can do and can't do".
Chen of INSEAD said the recent developments could translate into less competition for Southeast Asia's tech companies to get the attention of global investors.
"The implication to the Southeast Asia tech start-up is not straightforward. For the tech firms whose investors or technology are from China, it may have some negative effects," he said. "For Southeast Asia's home-grown tech start-ups, they may face less competitive pressure from the Chinese tech players, because they are busy dealing with their own domestic environmental change."
China has always been the top Asian investment destination for global tech investors due to it being the world's most populous nation – and therefore the world's largest market for digital services. Government agency China Internet Network Information Center claims there were 989 million internet users in the country at the end of last year.
The country also has a vast digital infrastructure that drives innovations in both consumer and advanced tech, such as artificial intelligence and big data analytics. After China, India and Indonesia – the world's second and fourth most populous nations, respectively – are naturally seen among investors as the second and third-largest digital markets in Asia.
Thus, experts said the shake-up in China's tech scene would not directly equate to Asia-focused venture capitalists steering clear of backing Chinese start-ups, although questions of whether they might fall under heavy scrutiny or can still list overseas – an important exit route for backers – would weigh heavily on their minds.
"It remains to be seen whether this plays out in capital allocation and deal flow over the long haul," Lints of Golden Gate Ventures said.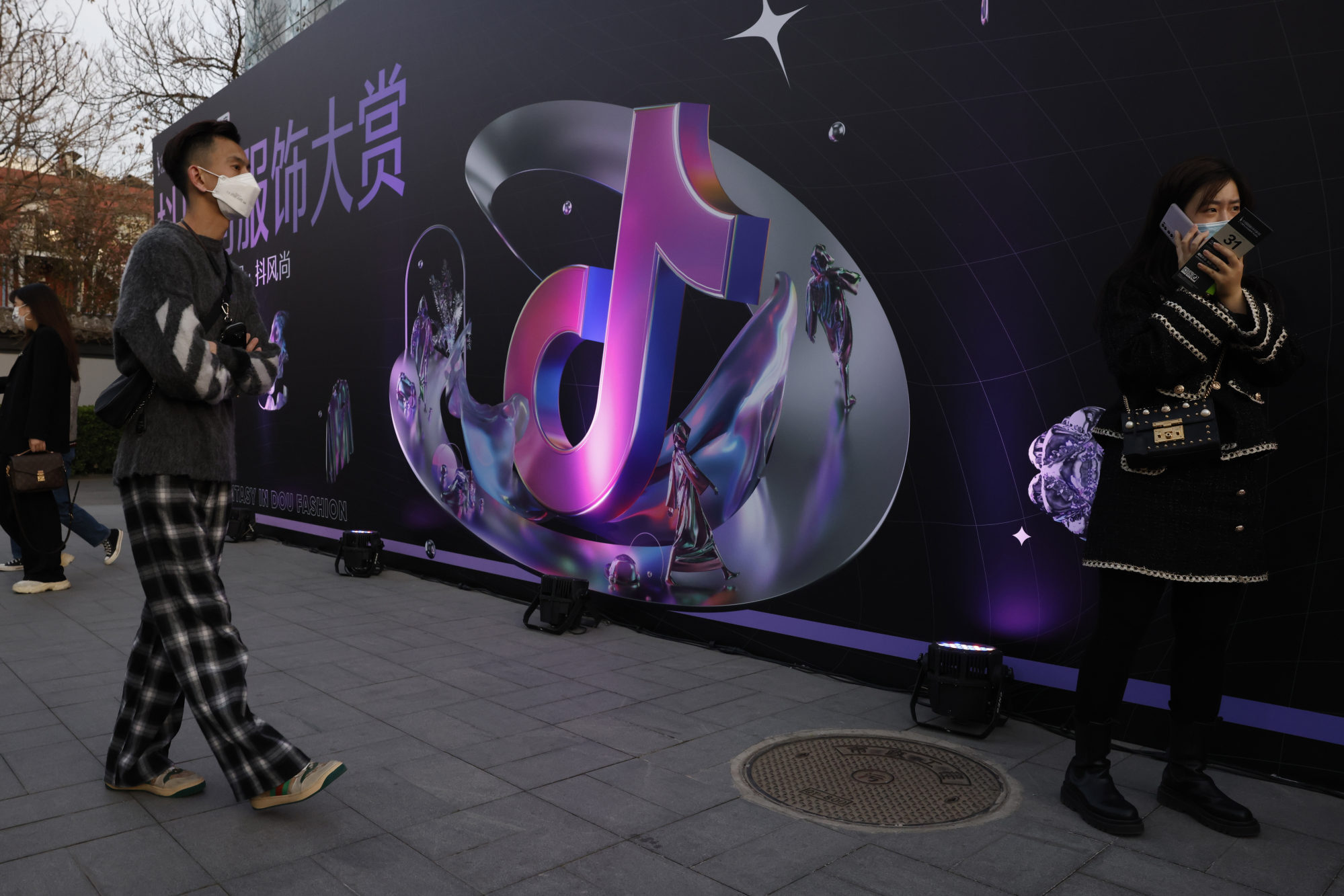 Regional windfall
While the US remains a red-hot IPO market as it is awash with liquidity, China's tech crackdown is expected to be a windfall for regional bourses such as the Hong Kong, Shenzhen, and Shanghai stock exchanges. In the first half of the year, companies on the Hong Kong and Shanghai bourses have respectively raised US$28.59 billion and US$20.5 billion, compared with the US$12.5 billion raised by 34 Chinese companies in the US, according to financial data provider Refinitiv.
Among the companies reportedly considering shifting their IPOs from the US to Hong Kong are the city's logistics start-up Lalamove and Douyin, Bytedance's version of TikTok for mainland China.
However, this boon was not guaranteed for Southeast Asian bourses such as Singapore's, as it would depend on the overall investment in the region, INSEAD's Chen said.
"[The crackdown] is going to benefit the Hong Kong stock exchange, but not necessarily the Singapore stock exchange. In the IPO or equity market, whether the Singapore stock exchange can benefit depends on whether Southeast Asia has a good ecosystem, such as funds in this market, trading activity, the risk propensity of investors in this region, regulations, and others," he said.
A recent report by INSEAD and Golden Gate Ventures, titled "Southeast Asia Exit Landscape Report 2.0", addressed some of the challenges that stood in the way of tech start-ups before listing in most Asian exchanges, such as stringent requirements, long pre-IPO preparation, low liquidity, and the inability to launch dual listings.
Other concerns of regional investors include tech start-up founders' lack of experience when it comes to dealing with increased visibility after going public.
"Running a public company is vastly different than a private company," the report said. "Not many founders in Southeast Asia have had experience in public markets and dealing with public market scrutiny. This could be a potential risk ahead of listing."