India
Get more with myNEWS
A personalised news feed of stories that matter to you
Learn more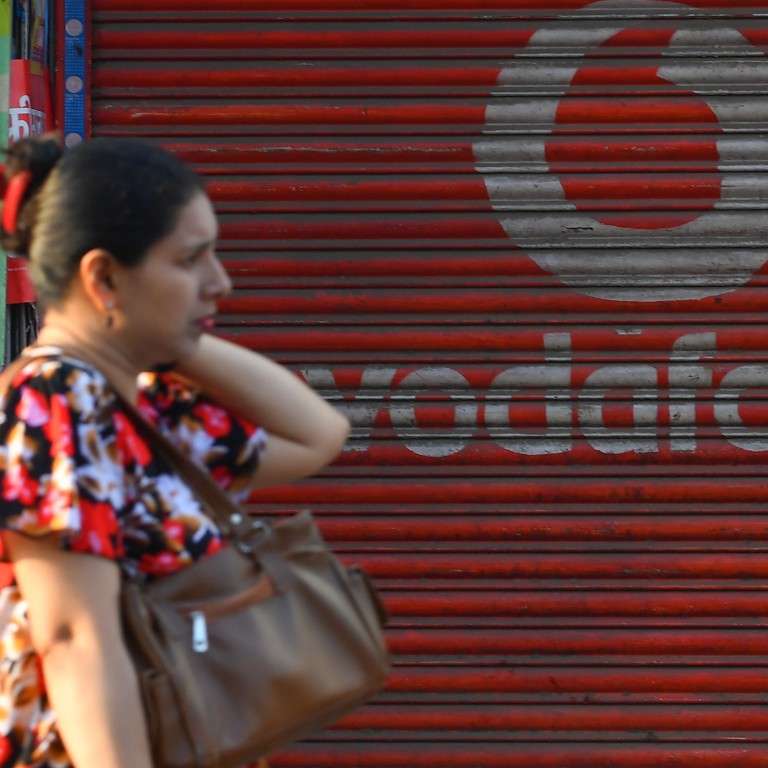 India's scrapping of controversial retrospective tax law given cautious welcome
Move paves way for Asia's third-largest economy to settle as many as 17 long-standing tax disputes with foreign investors. It is expected to cough up US$1 billion in refunds if firms drop litigation
British energy firm Cairn and telecoms giant Vodafone were among those challenging New Delhi's tax claims
India's move to abolish a controversial law that allowed it to tax foreign investments retrospectively has been cheered by analysts, though they remain cautious about how the decision will boost its image as a business-friendly destination.
The decision, made by the lower house of parliament last week and approved by the upper house late on Monday, paves the way for Asia's third-largest economy to settle as many as 17 long-standing tax disputes with foreign investors.
The 2012 law had led to disputes with companies including British energy firm Cairn and telecoms giant Vodafone, which challenged New Delhi's tax claims via international arbitration.
Last year,
India
was ordered to return US$1.2 billion to Cairn with the British firm initiating proceedings in numerous locations to recoup the amount, including taking Air India to court in the United States.
Vodafone has challenged New Delhi's 200 billion rupee (US$2.69 billion) claim in past taxes with an arbitral tribunal ruling that the move was a breach of fair treatment under a bilateral investment pact between India and the Netherlands.
To settle the disputes, India is expected to cough up US$1 billion worth of refunds to the companies provided they withdraw ongoing litigation.
Meyyappan Nagappan, who heads the international tax division at the law firm Nishith Desai Associates' international tax practice, said the move to drop retrospective taxation was "long overdue".
But it remained to be seen if the foreign companies would accept India's offer to reimburse them any principal tax they had paid under the law, without refunding any interest, he said.
Cairn has said that it is monitoring the changes and will provide "a further update in due course". Vodafone did not comment when contacted by This Week in Asia.
"If the intent was to settle the dispute, the new legislative amendments offer significantly less compared to amounts owed to certain companies under their arbitration awards," said Nagappan.
Nagappan added India's losses in the arbitral awards played a role in pressuring the government.
"What would give more comfort to investors is if such moves came from the government more out of its own volition as opposed to being a reaction to external pressures," he said.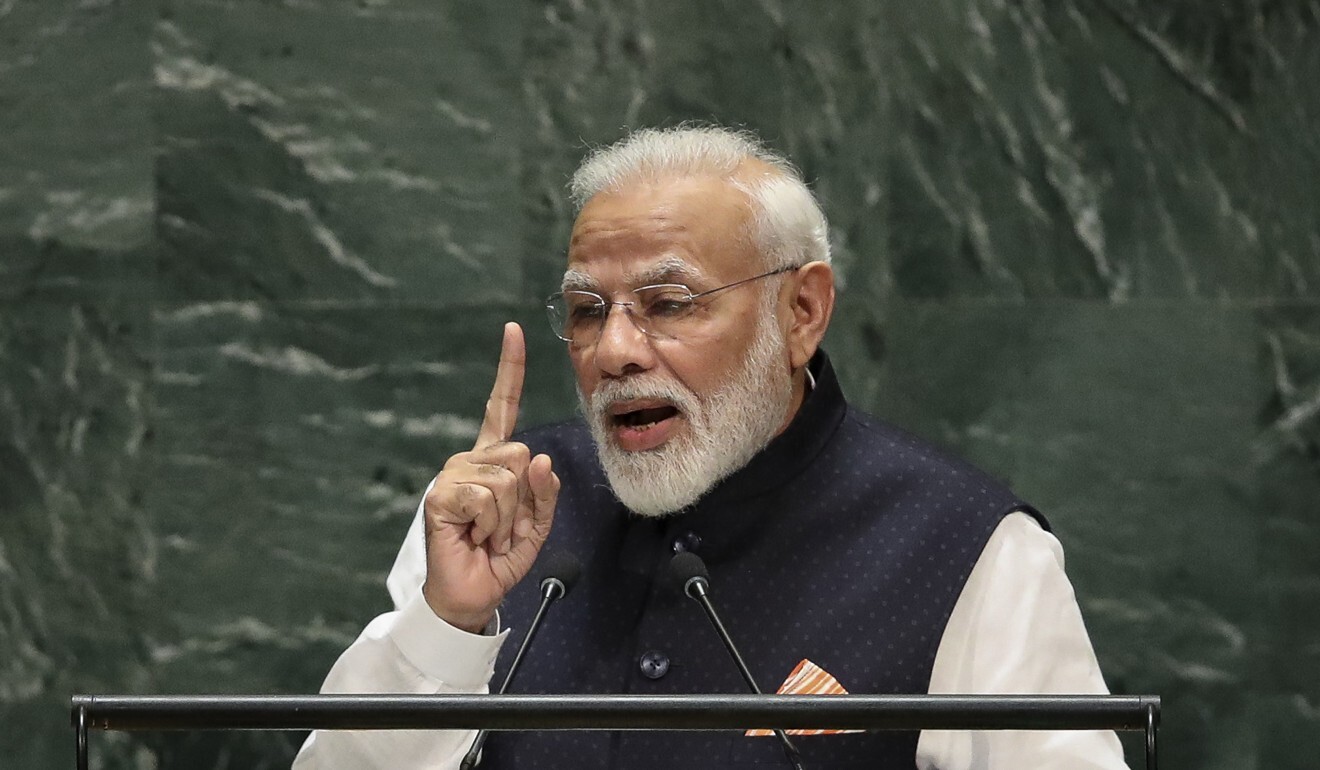 The administration of Prime Minister
Narendra Modi
desperately requires capital flows, especially from overseas destinations, to steer the sluggish domestic economy as it emerges from the financial fallout of the
coronavirus
pandemic.
The World Bank estimates India's economy will grow at 8.3 per cent in 2021, while the International Monetary Fund's (IMF) prediction is 9.5 per cent. While these numbers might seem high, they follow the large falls in GDP caused by the pandemic last year. They are also based on the assumption that the virus does not force further lockdowns or similar measures.
In the financial year ending March 2021, India received US$81.72 billion in foreign direct investment (FDI) – a 10 per cent jump from the year before.
Despite the government's repeated efforts and record FDI numbers, private investment and domestic demand, which are necessary to fire up the economy, have not significantly picked up.
For a nation aspiring to become a US$5 trillion economy and global economic powerhouse by 2025, this is a major concern.
The US-India Strategic Partnership Forum (USISPF) and the UK-India Business Council (UKIBC) both welcomed the scrapping of the retrospective tax law, saying it would allow for more investment to flow into the country.
The UKIBC, an industry body that works with Indian and
British
businesses to foster better trade ties, had in particular long lobbied against retrospective taxation.
The architect of this move was thought to be Tarun Bajaj, who took charge as the revenue secretary at the Indian finance ministry only in April, though opposition lawmakers in India's parliament staged a walkout on Tuesday saying that the government had not given adequate time to discuss the law.
Speaking to Bloomberg Television on Monday, Bajaj said there were informal discussions going on with affected companies on whether they would be willing to drop cases in international tribunals.
"I would not like to discuss them in the public domain, but overall the answer to your question is, yes," he said.
Analysts said the retrospective taxation was not the only sticking point for luring foreign investment into India with its market of 1.4 billion people, a massive tech-savvy young population and ballooning digital services.
"Overall economic growth is a concern. Although Covid-19 is [mostly to] blame, economic growth started dipping even before the pandemic hit. An economy that is not growing at a healthy rate cannot expect to attract FDI," said Dr Prabhash Ranjan, professor of law at the South Asian University in New Delhi.
"Apart from the uncertainties created by the pandemic, a major concern is growing trade protectionism. If foreign investors, especially in the manufacturing sector, are forced to buy locally produced goods by distorting the terms of trade against imported goods, it would affect their cost margins. This could become a deterrent in attracting FDI, especially in the manufacturing sector."
Aditya Narain, chief of research at financial brokerage firm Edelweiss Securities, said more groundwork needs to be done and structural bottlenecks ironed out to lure foreign investment.
"While the overall framework and will to attract more FDI is fairly well laid out, addressing execution issues on the ground, a more consistent and predictable approach from the tax authorities and quicker decision making in cases, along with easing labour laws, should make it even easier to attract FDI. Most importantly, the market needs to grow, and offer attractive economics, and value creation," he said.
This article appeared in the South China Morning Post print edition as: Scrapping of retrospective tax gets cautious welcome