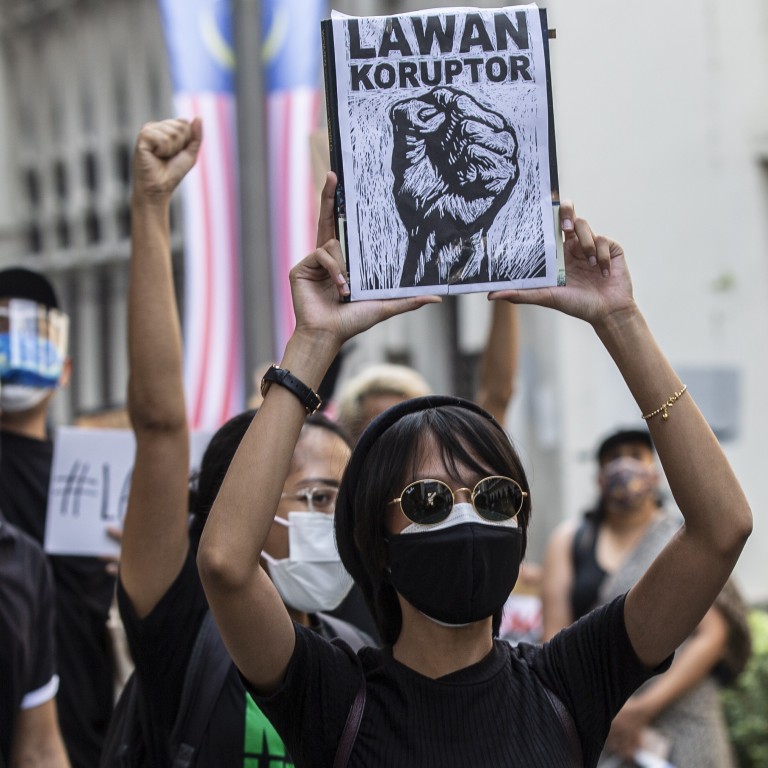 Hongkongers think twice as Malaysia changes migration rules amid Covid-19, political instability
Applicants for the Malaysia My Second Home Scheme (MM2H) must now have a bigger fixed deposit, higher monthly income than before and pay more in processing fees
Visa agents say the rules are prohibitive and the ongoing political turmoil in the country is also a deterrent for Hong Kong applicants
Malaysia's decision to significantly raise the income criteria for its migration scheme for wealthy foreigners may lead Hongkongers to look elsewhere, according to visa agents, who said applicants were also wary of the Southeast Asian country's
political instability
.
The Malaysia My Second Home Scheme (MM2H) will reopen from October after a
hiatus of one year
, but with stricter criteria to ensure the applicants contribute to an economy hard hit by the
Covid-19 pandemic
, the home affairs ministry said this week.
All foreigners must now prove they have liquid assets worth 1.5 million ringgit (US$354,000) – up from 350,000 ringgit for those above the age of 50, and 500,000 ringgit for those below the age of 50 – though 500,000 ringgit of the funds can be used for property, health care and school fees.
Participants must have a monthly offshore income of at least 40,000 ringgit (US$9,400) compared with 10,000 ringgit previously, and must live in
Malaysia
for a cumulative 90 days in a year. The validity of each visa has been halved to five, and applications will be vetted by the Immigration rather than Tourism Department.
Home Affairs Ministry secretary general Wan Ahmad Dahlan on Wednesday said there would also be a cap on the number of MM2H visa-holders to ensure they did not exceed 1 per cent of the total Malaysian population, which is now 32.7 million.
"The new income conditions are more relevant as the government is targeting high-income participants with adequate capabilities. We also consider the expenses spent on children's education in international schools for instance, and a suitable lifestyle matching their living standards," he said.
The new rules will apply to all new applicants, even those whose submissions were put on hold last year, and people who want to renew their MM2H visas. Current MM2H visa-holders whose permits are up for renewal will be given a grace period of one year to meet the new criteria.
The announcement has offered clarity to the estimated thousands of foreign nationals who were affected by Malaysia's sudden decision last September to suspend the MM2H programme to review the rules.
At that point, it also rejected more than 90 per cent of applications that had been submitted, with those turned down not receiving any reason, according to the president of the Malaysia My Second Home Consultants Association, Anthony Liew.
But for Hongkongers who were considering Malaysia as a migration destination on the back of a rise in people leaving the city, the new rules seem prohibitive.
Jessie Ong, director of Overseas Living (MM2H), an MM2H visa consultancy, said the requirement for 40,000 ringgit in monthly income would be tough to fulfil given the poor economic climate caused by the pandemic, especially for retirees.
A Hong Kong worker, who had considered enrolling in the MM2H programme several years ago to benefit from Malaysia's spacious homes, relaxed lifestyle and reasonable cost of living, said the ongoing political turmoil in the country was also a deterrent.
Prime Minister Muhyiddin Yassin, who took office after a political coup last year, is facing
challenges to his legitimacy to rule
as Malaysia continues to battle a surge in Covid-19 cases due to the Delta variant.
"I thought it was a great place to retire, but I've changed my mind because of the political instability," said the professional, who asked that her name be withheld for privacy reasons.
"Last year's suspension of MM2H applications was disappointing for those who invested their time and money. I'm not sure if reviving the scheme will instil confidence in people to register for it."
Still, she said she knew of existing MM2H visa-holders in Hong Kong who were keen on retiring in Penang, a state on Malaysia's northwest coast that's popular with tourists.
Ong, the MM2H visa agent, estimated that roughly 1,200 Hong Kong passport holders currently live in Penang. Before the pandemic, the MM2H scheme was "affordable and attracted many Hongkongers".
"The kids love studying in the international schools. (For example) the dad who works in Hong Kong would shuttle between Hong Kong and Malaysia and spend holidays together. They enjoy the life and the arrangement is perfect for the family," she said.
Hongkongers with MM2H visas who spoke to This Week in Asia said they hoped the Malaysian government would ease some rules, such as requiring a smaller fixed deposit amount for those who had already bought Malaysian properties costing more than 1 million ringgit. They also asked for a reduction in the offshore monthly income requirement.
Loke Lai Ming, business development director of Global Resources, said her clients from mainland China and Hong Kong whose MM2H applications were suspended could not wait and left Malaysia during the pandemic. Many felt insecure about the country's political and economic situation. They hope the new fees would be lowered in October before they consider reapplying for the scheme, she said.
Ong said many Hongkongers were still planning to move to other countries such as Britain, which was drawing a similar rate of interest.
As a Malaysian, Ong said she hoped the best quality participants could go to Malaysia. However, if the fees were not lowered, she said the existing Hong Kong participants told her they would probably not renew their visas and move to other places equally wanting to attract investment in the aftermath of the pandemic.
The standard agent fee for assisting MM2H applicants is 10,000 ringgit.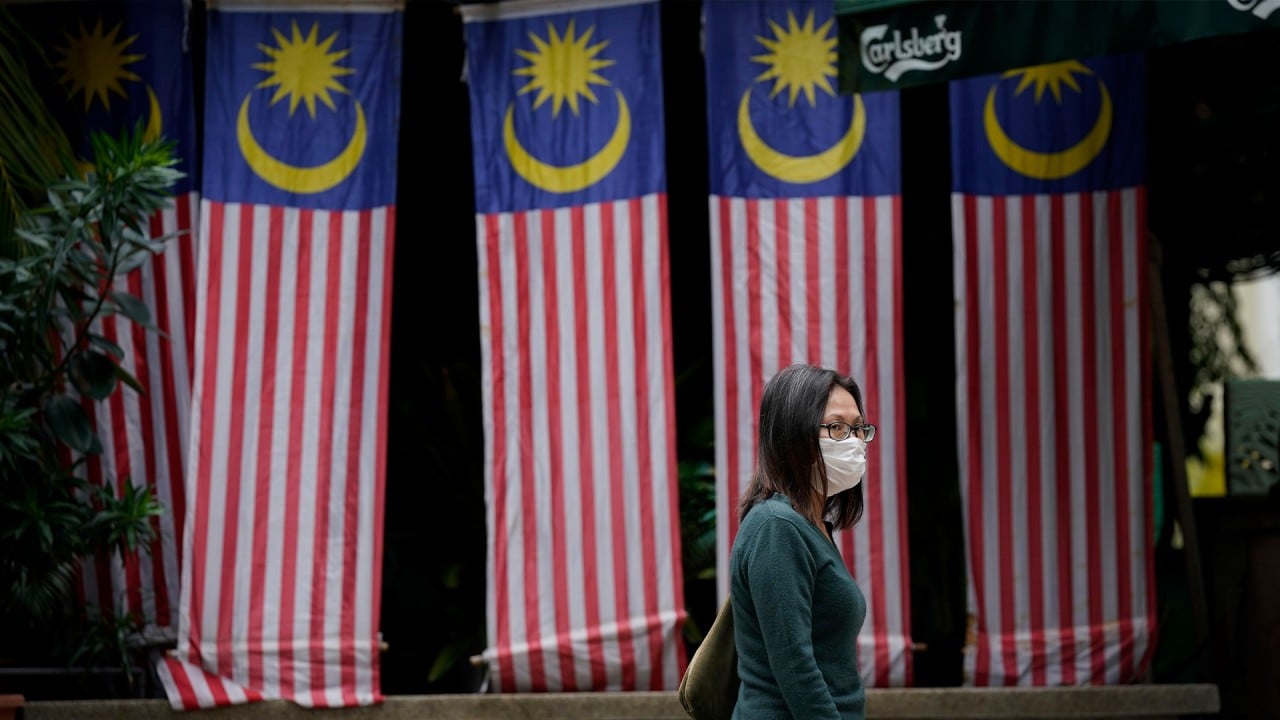 07:50
Malaysia's finance minister pledges collaboration with opposition amid Covid crisis
Malaysia's finance minister pledges collaboration with opposition amid Covid crisis
The MM2H programme, introduced in 2002, allows foreigners to purchase property and live in Malaysia on a long-term basis.
Between 2002 and 2019, the MM2H programme generated a cumulative income of 11.89 billion ringgit (US$2.8 billion) through fee and visa charges, purchase of properties and vehicles, fixed deposits, and monthly household expenditures.
David Chang, a property agent at Meridin Properties in the Malaysian capital, said Hong Kong MM2H participants usually bought 2,000 sq ft flats and houses in Kuala Lumpur's KLCC, Bangsar and Mont Kiara areas.
Between 2002 and 2018, there were 43,943 applications from 131 countries approved, of which 1,087 came from Hong Kong. The scheme is most popular with mainland Chinese and Japanese.
There are currently 57,478 MM2H residents in Malaysia, including dependents.
Due to the MM2H suspension, there are more than 1,000 pending applications from places including Australia, Britain, China, Indonesia, Japan, Singapore, Taiwan and the US.
With Malaysia banning arrivals from 23 countries due to their Covid-19 case numbers, people from those places will not be allowed to apply for the MM2H visa when applications reopen in October.
These restricted countries include Britain, India, Indonesia, Pakistan, Russia, Saudi Arabia, the Philippines and the US.
This article appeared in the South China Morning Post print edition as: Hongkongers cool to changes in visa scheme, agents say