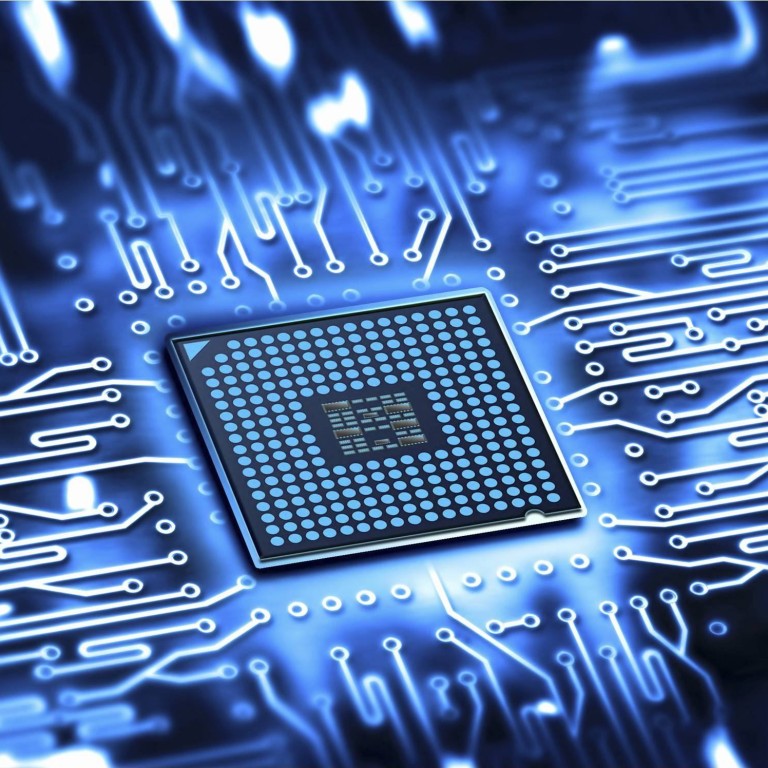 Semiconductor shortage: hopes rise as key player Malaysia turns corner in Covid battle
The country has a crucial but underappreciated role in global supply chains, one that was highlighted when carmakers like Toyota and Ford had to cut production due to pandemic-induced bottlenecks
With the surge in infections having peaked, movement restrictions are being eased. But experts caution that problems in other Asian economies, such as Taiwan and Vietnam, will continue to take a toll
It is not just
Malaysia's
33 million people who are breathing a collective sigh of relief as the country slowly turns a corner in its long fight to contain a devastating surge in
Covid-19
.
Having been hit hard by factory closures and staff shortages in Malaysian facilities that test and package semiconductors, the likes of Toyota, Ford, General Motors and Skoda Auto are also likely to be toasting the gradual reopening of the economy.
Malaysia's little-known but crucial role in the semiconductor industry came into focus in recent months as these top carmakers drastically reduced production targets citing pandemic-induced bottlenecks in Malaysia and neighbouring
Thailand
.
From May, the country's Covid-19 situation had begun to deteriorate sharply, with the total active caseload tripling from 80,000 to the present level of nearly 250,000. Some 85 per cent of the more than 19,000 Covid-19 related deaths also took place during this period.
But the surge has now passed its peak, and officials have begun relaxing movement control rules.
From Friday, for instance, the Klang Valley – the country's most populous region and key industrial heartland – will move into phase two of a four-step national recovery plan.
Azmin Ali, the minister for international trade and industry, told CNBC on Tuesday that the government would begin treating Covid-19 as endemic by the end of October.
Samuel Tan, an investment analyst with Kenanga Investment Bank, told This Week in Asia the changing tide in Malaysia's Covid-19 battle bode well for its semiconductor industry.
The sector makes up about 6.8 per cent of Malaysia's gross domestic product and employs some 575,000 workers.
Globally, Malaysia accounts for seven per cent of the semiconductor trade and 13 per cent of the global testing and packaging capacity.
Following the disruptions, companies were likely to have taken steps to mitigate any further Covid-19 surges, Tan said.
"I believe a lot of the semiconductor companies have taken precautions like [splitting teams] ... so if there were positive cases they would not have to shut down the entire operation," the analyst said.
Marring the optimism last week, however, was the shutdown of some plants by the Malaysian semiconductor firm Unisem Berhad after three employees died recently of Covid-19. The plants would be shut until September 15, Bloomberg reported.
Unisem, which provides packaging and testing services, gets about 12 per cent of its revenue from the auto sector, 28 per cent from communications and 30 per cent from consumer segments.
Wong Siew Hai, president of the Malaysia Semiconductor Industry Association – formed in January amid the pandemic – said it was important to note that the global semiconductor crunch was not caused by any single bottleneck.
He said the industry faced multiple disruptions including the Suez Canal blockage in March and Covid-19 surges in other Asian economies that were part of the supply chain, such as
Taiwan
and
Vietnam
.
The disruptions coupled with unrelenting demand meant that "even if the manufacturers can run at full capacity, they still cannot satisfy the global demand," Wong said.
A survey by the association showed that local semiconductor plants were boosting their workforces in anticipation of higher demand.
According to the poll, industry participants planned to invest some four billion ringgit (US$960 million) in capital expenditure over the next two years, expand their built-up area by 3.4 million square feet and create about 4,600 new jobs.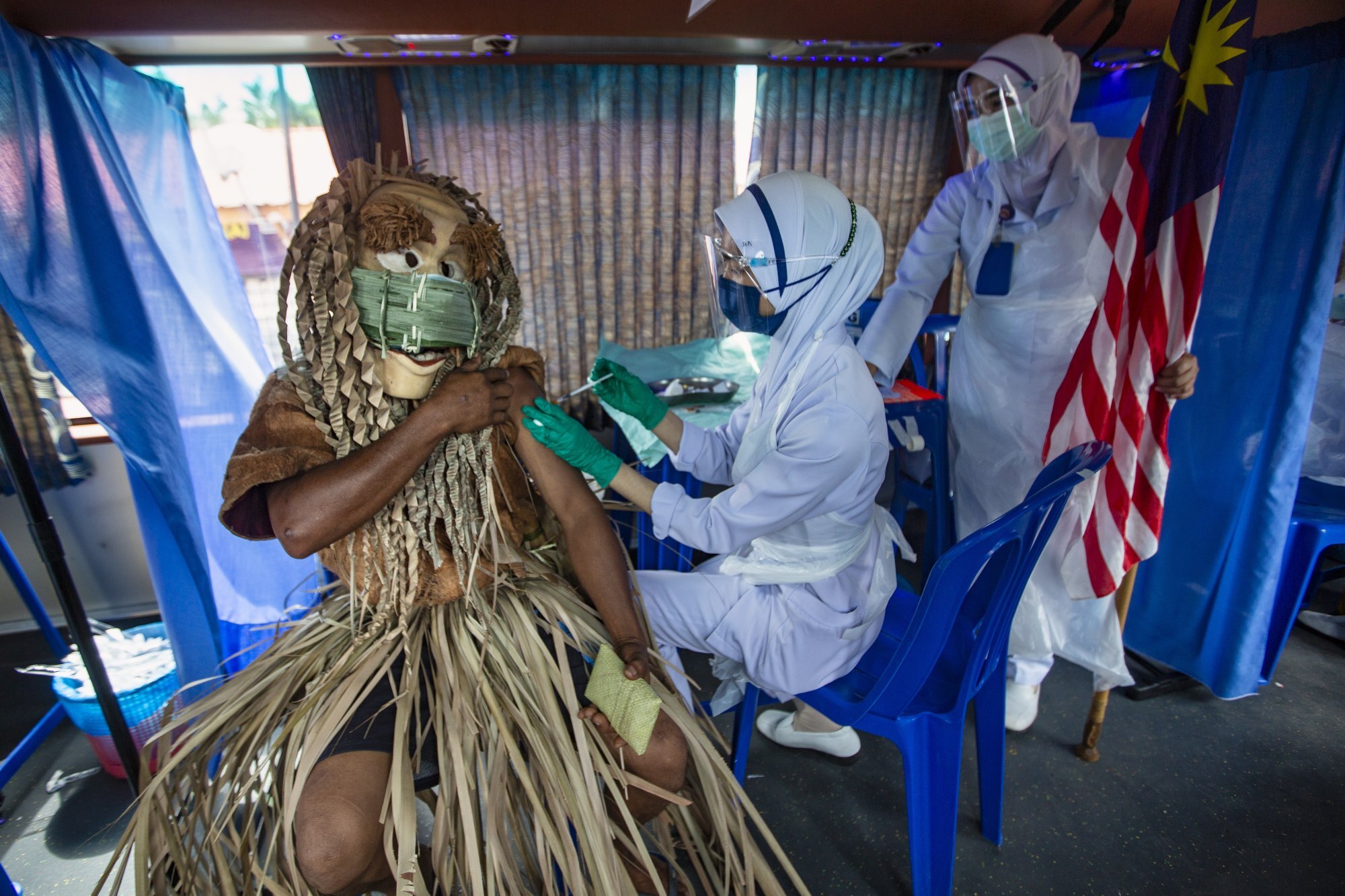 Malaysia, home to plants belonging to the likes of Infineon Technologies, NXP Semiconductors and STMicroelectronics, is mainly a hub for the labour-intensive process of packaging semiconductors – which involves encasing the circuit material to prevent corrosion or physical damage and mounting electrical contacts that connect to printed circuit boards (PCBs).
Wong said the recent disruptions also involved parts of the supply chain that focused on PCB production.
"Everybody needs to play their part. Products like PCB may use up to hundreds of parts and if one of those parts were missing, we are unable to complete the product thus causing more delays in delivery," Wong said.
Nonetheless, industry observers said there needed to be detailed blueprints to ensure fingers were not pointed at Malaysia in future.
The Federation of Malaysian Manufacturers' president, Soh Thian Lai, said it was important to highlight the little known value of Malaysia's semiconductor industry.
"Malaysia's electronics exports were worth close to 390 billion ringgit in 2020 and semiconductors are a key part of that," Soh said.
Government policy would play a major role in whether the sector could withstand future disruptions, analysts said.
Yeah Kim Leng, an economics professor at Malaysia's Sunway University, said the government's befuddled policies for manufacturers during recent lockdowns had exacerbated disruptions in the semiconductor industry.
Earlier this year authorities faced intense criticism that rules were being applied inconsistently. Critics said exemptions that allowed some manufacturers to continue operating were evidence of government bias towards some industries.
The electrical and electronic sector was among the industries allowed to operate during the total lockdown period, albeit with a 60 per cent workforce.
Factories, however, were encumbered by staff shortages, domestic travel restrictions and the shutdown of some ancillary sectors.
The government's haphazard capacity limits added to the "confusion and disruption" in the affected industries, Yeah said.
The professor, head of the economic studies programme at Sunway University's Jeffrey Cheah Institute for Southeast Asia, said the key to future operations lay in fully vaccinating staff and in ensuring robust testing and tracing mechanisms.
"This will forestall the supply chain from being diverted to other countries, thereby diminishing the growth prospects of Malaysian industries in particular and the economy in general," Yeah said.
Wong, the semiconductor industry lobby chief, said with up to 50 per cent of the sectors currently operating at about 80 per cent capacity, there was plenty of room for growth to surge in the coming months.
Soh of The Federation of Malaysian Manufacturers said all eyes would be on the vaccination rate of the states of Penang and Johor, where most semiconductor manufacturers are based.
A little more than 41 per cent of people are fully vaccinated in Johor while in Penang the figure has passed 51 per cent. Nationally, about 51 per cent of the population has been fully vaccinated.
The easing of the Malaysian bottleneck will give carmakers some respite, but top executives expect production line delays to continue.
Thomas Schafer, the chief executive of Skoda, told CNBC that Skoda had been "tremendously affected" by the semiconductor factory shutdowns in Malaysia.
"Once this is over, hopefully in the next four to five weeks, there's still also a basic shortage that will probably last until 2022," he said.