Japan
Get more with myNEWS
A personalised news feed of stories that matter to you
Learn more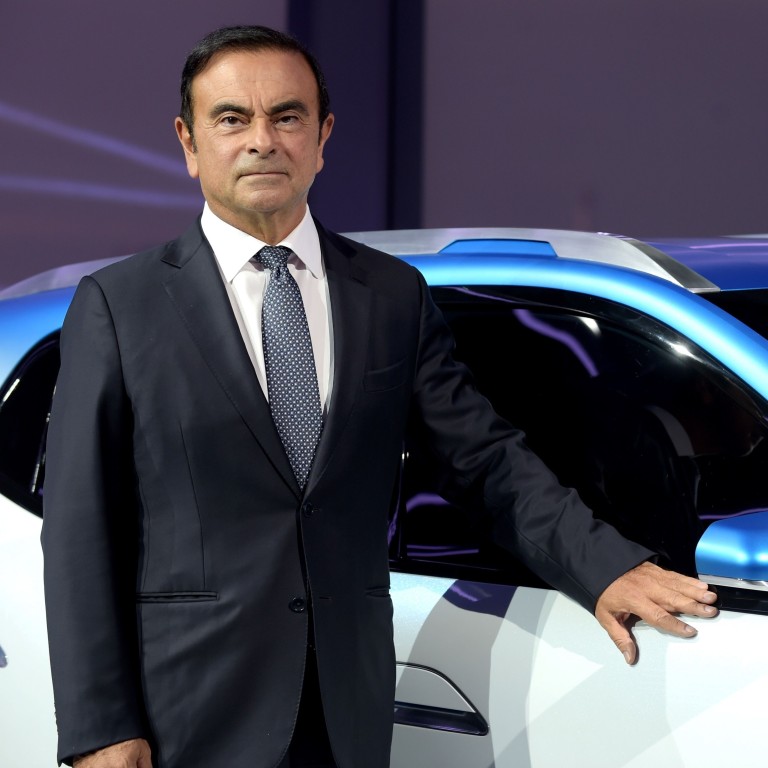 Carlos Ghosn bets on China economy, calls on Japan to fix 'outdated' justice system
The former CEO turned international fugitive says he is done with corporate life but is still watching the world of business, including China's carmakers
Ghosn, who fled the country in 2019 while facing financial misconduct charges, is releasing his memoir and is seeking to restore his legacy
Carlos Ghosn may no longer sit atop the corporate hierarchy, but he hasn't taken his eye off the world of business – including
China
's meteoric economic rise.
In an interview with
This Week in Asia
, the legendary
Nissan
CEO-turned-international fugitive predicted China's economy would go from strength to strength, and that Chinese carmakers would someday be seen in a similar light as prestigious brands such as BMW.
"I have no doubt about this," said Ghosn, who caused an international sensation in 2019 when he fled Japan
hidden inside a musical instrument case
while facing financial misconduct charges. "I want to remind you that when the Japanese started building cars, they were cheap and low-quality cars."
Ghosn, 67, who ranked among the corporate world's most celebrated leaders before his spectacular downfall, said China was transforming from a nation of fast followers to innovators at the cutting edge of emerging industries such as autonomous vehicles and electric cars.
"One of the areas to follow is in the car industry," said Ghosn, who has consistently denied wrongdoing and cast himself as a victim of a plot by Nissan executives and
Japan
's "hostage justice system".
"They are already the largest car market in the world. They now have companies competing on the world stage, whereas a few years ago they were really not very competent at all. They are investing in new technology."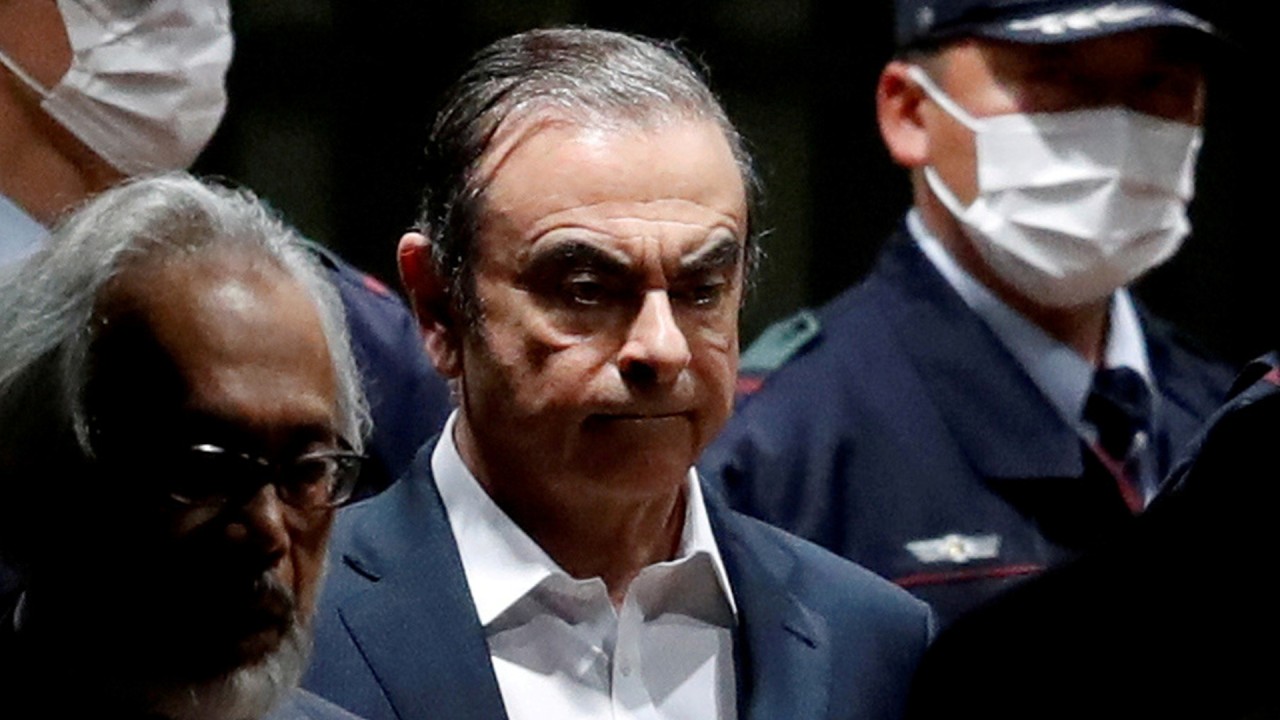 01:54
Ex-Nissan boss Ghosn in Lebanon after fleeing 'rigged Japanese justice system'
Ex-Nissan boss Ghosn in Lebanon after fleeing 'rigged Japanese justice system'
Ghosn, who lives in Lebanon to avoid an outstanding Interpol notice for his arrest and extradition, said he believed China could avoid the stagnation that plagued Japan following its rapid economic rise by relying on its huge internal market and a "dynamism" absent from its East Asian neighbour.
"My point about China, contrary to Japan, is when there is a problem they try to fix it – they don't leave it for years unsolved," he said, pointing to Japan's
rock-bottom birth rate
as an example of a long-standing problem the government had done little to solve.
"When you look at something like this in China, when you have a problem like this, they try to solve it. They try to bridge something. So there is a dynamism still existing in China. If this dynamism is lost, then you have to worry about it."
The Brazilian-born businessman said although it was a "legitimate question", he believed Beijing would be able to maintain its tight grip on the economy – which has seen recent
crackdowns on the tech industry
and private education that have spooked international investors – without derailing the country's long-term development.
"Would I trust that at the end of the day, they will keep the goose going on and at the same time control it?" he said. "If I have to bet, I would say yes."
Telling his side of the story
Before becoming one of the most famous international fugitives, Ghosn earned the nicknames "Mr. Fix It" and "Le Cost Killer" for a storied career that included turning around Renault and Nissan from near bankruptcy.
His status in Japan loomed so large that his life was serialised in a popular comic book and he was once picked ahead of Barack Obama in a poll asking Japanese who they would like to run their country.
His arrest in 2019
after Japanese prosecutors accused him of crimes including under-reporting income and skimming off company funds for personal use sent shock waves through Japan and the international business world.
Today, Ghosn, who is promoting his new book Broken Alliances: Inside the Rise and Fall of a Global Automotive Empire, says he is happy living life at a different pace in Beirut, where he splits his time between ongoing legal fights with Nissan, media appearances, and personal pursuits including a lecturing gig at a local university.
"Corporate life as a CEO is a kind of military life," he said. "You are scheduled from early in the morning to the night every day, you have to juggle all the time. It requires a lot of discipline, it requires a lot of dedication. And I think this life, I have done enough of it. I am done with it."
Still, he is adamant about getting his side of the story out into the public domain.
"I wrote the book because for 13 months, Nissan, Tokyo prosecutors, parts of the Japanese government and their accomplices in France made a character assassination campaign without any response for my part," he said.
"I am trying to clear my name and re-establish my reputation and my legacy."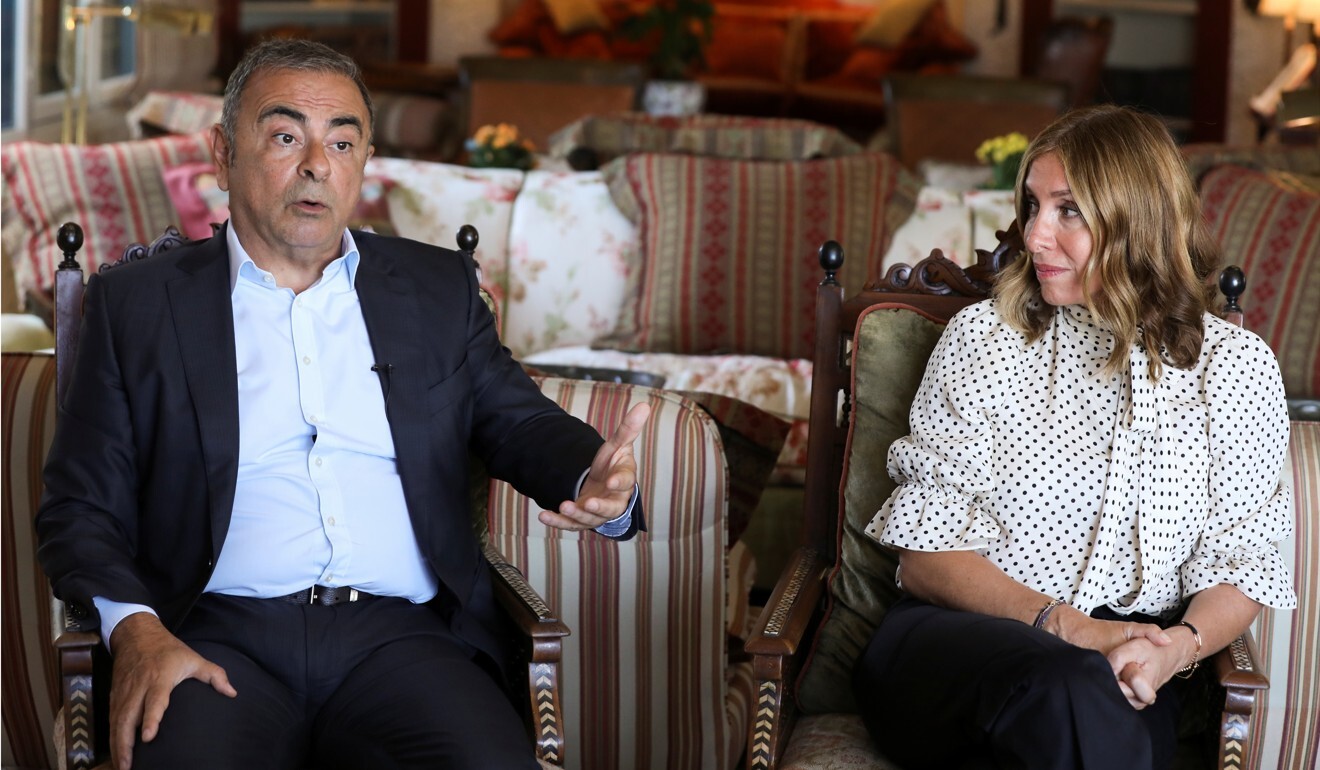 'Antiquated' legal system
Ghosn dismissed criticisms that he should have faced justice in Japan, which is known for having a near-perfect conviction rate.
"It means that when a prosecutor suspects you of anything, he wins in 99.4 per cent of the cases, and he is interested not to see what the truth [is] but just to have you confess," he said. "That's it, that's the way it works."
"Better than spending the rest of my life with the wishful thinking of a fair trial in Japan, I decided to leave."
Did Ghosn feel remorse for those who had suffered for helping him, including
two American security contractors
who received jail terms for arranging his escape from Japan?
"I feel bad for all the people who are victims of the Japanese hostage justice system, but the responsibility for this is mainly the country itself," he said. "The country has to clear itself from this antiquated system."
He also regretted trusting colleagues at Nissan and not taking the opportunity to leave Japan sooner.
"In 2008, when I was offered the opportunity to be the CEO of General Motors by Steve Rattner, who was the car tsar of President Obama, I should have taken it," Ghosn said.
"Another turn was when Renault asked me to go for another mandate in June 2018, I could have retired at that moment and nothing like that would have happened because I also could have retired from Nissan.
"In a certain way, I am not proud of having been the CEO of a company for such a long time that would show so little loyalty in a situation like this," he added.
As for how he will be remembered, Ghosn believed his achievements in the corporate world and his stunning escape from Japan would stand the test of time.
"I probably have done the biggest turnaround in the car industry, particularly when you consider it was a foreigner doing a turnaround in Japan," he said. "All the rest is complicated, petty stuff."