India
Get more with myNEWS
A personalised news feed of stories that matter to you
Learn more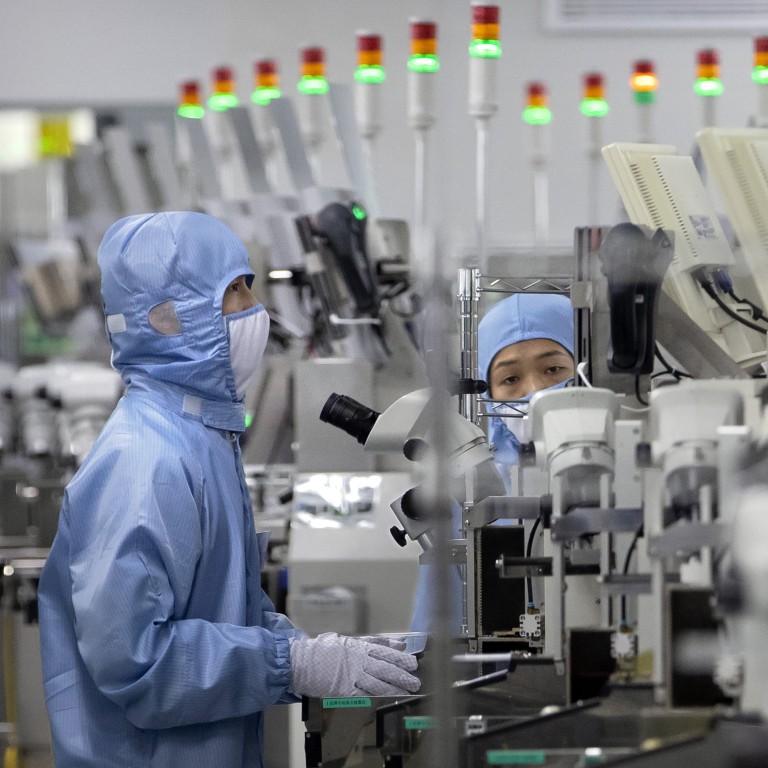 India courts chip-makers with Taiwan and Quad on its side, as it takes on China
New Delhi is reportedly in talks with Taipei for a US$7.5 billion deal as part of a vision to become a new semiconductor manufacturing hub
But for the plan to work, India must first address its governance issues, chip-making inexperience and the costs involved to take on Chinese firms, analysts say
Days after the leaders of the Quad alliance agreed at a recent summit to form a supply chain initiative aimed at countering Chinese chip-making, India is taking steps to become the next
semiconductor
manufacturing hub.
Semiconductors, also known as chips, power everything from smartphones to computers, advanced medical equipment and modern cars, making them one of the most important components of electronic devices.
New Delhi is reportedly in talks with Taipei for a US$7.5 billion deal to get chip manufacturers to build in
India
, with authorities working on a shortlist of companies this week.
The government is also set to unveil a road map to create "champions in the design of semiconductors" and have a chip manufacturing unit in the country within five years, the Junior Minister for IT Rajeev Chandrasekhar said. Special incentive schemes for chip-makers willing to set up base in India have recently been launched.
An expansion of the Indian semiconductor sector would reduce the country's reliance on Chinese imports. More than one-third of India's total electronic imports come from
China
, according to data the Indian government presented to parliament last year. By 2025, demand in India for semiconductors is expected to cross US$100 billion.
Such dependence has come at a cost for Indian industries – Maruti Suzuki, India's largest car-maker, was last month forced to cut its production by 60 per cent due to a global chip shortage. The shortage has also delayed the launch of India's cheapest smartphone by a few months.
While the
United States
remains a leader in manufacturing with 47 per cent of global chip sales, Chinese firms have had a meteoric rise by capturing more than 5 per cent sales since their inception in 2003, according to a report this year by the Semiconductor Industry Association.
India will face an uphill climb to present itself as a rival chip-making destination to China, not least because its trade deal with
Taiwan
is likely to incur Beijing's wrath for violating its "One China" policy.
Its chip-making dream has twice ended in failure, and while the government hopes the third time will be a charm, analysts are sceptical the outcome this time will be any different.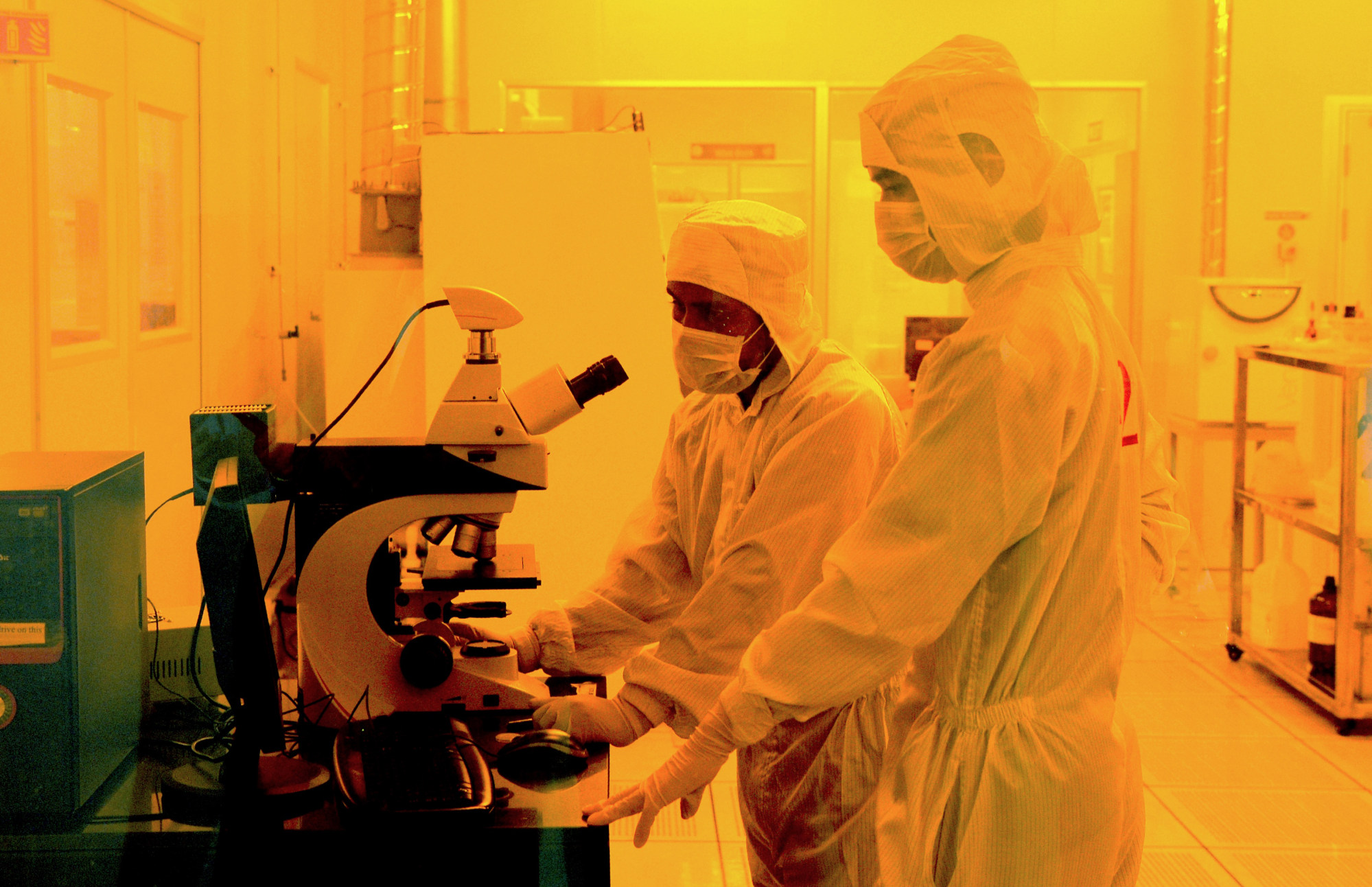 Cogs in the wheel
Despite being Asia's third-largest economy, India has not been able to set-up a private semiconductor wafer fabrication plant in the country, with slow policymaking and poor governance blamed for past fizzled attempts.
In 2007, Intel quit negotiations over the Indian government's delay in implementing incentives for the US tech firm to set up a chip-making factory in India. In 2009, two other private players reportedly backed out of plans to build similar plants.
In June this year, New Delhi announced 20 firms had submitted initial plans to set up chip factories. Among those was Israel's Tower Semiconductor, which last month wrote to Prime Minister Narendra Modi threatening to withdraw its project over the slow pace of decision-making.
Sunitha Raju, a professor at the International Institute of Foreign Trade in New Delhi, said these incidents signalled that the government needed a reality check.
"The truth is, India does not have any experience with the semiconductor industry, nor does it have the supply chain that this industry needs," said Raju, who has closely tracked India's electronics manufacturing. "This is why India has not made any progress since 2012, when it first announced plans to set up fab manufacturing."
According to Satya Gupta, a former president of the Indian Electronics and Semiconductor Association, the country currently has less than 5 per cent of the capacity needed to manufacture chips.
But he noted: "Even Taiwan, when it started manufacturing chips, didn't have a flourishing supply chain. The chains develop as manufacturing picks up."
Still, India has to contend with the funds needed to develop the industry. A report by Takshashila Institution, a Bangalore-based think tank, pegged the cost of setting up a cutting-edge, five-nanometre semiconductor plant at US$5.4 billion.
Such a project involves continuous costs. Figures by the Semiconductor Industry Association show that US chip firms spent more than US$74 billion in capital and R&D costs in 2020 alone, amounting to about 30 per cent of their sales.
The Takshashila report said such plants would also need immense resources – over 8 million gallons of water per day, a pollution-free environment and uninterrupted power.
Indian semiconductor industry veterans believe that even after a plant is built, it could take more than 10 years to break even.
"For a country starved of resources, spending such money and resources on this project is not advisable," said Raju, the academic. Instead, she said New Delhi must capitalise on what it is already doing – designing semiconductors.
India's ministry of electronics and information technology did not respond to requests for comments.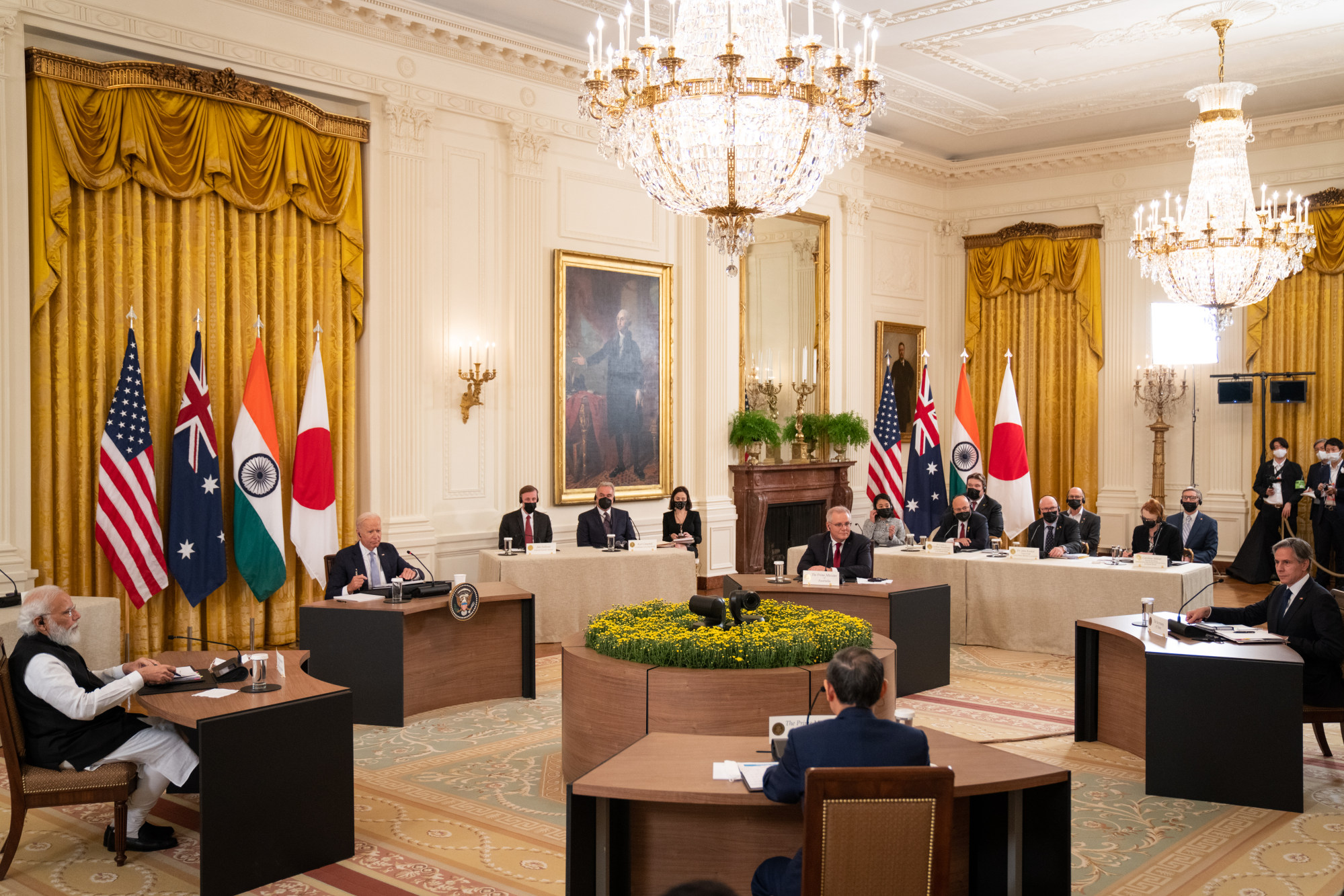 Silver linings
While a chip plant has proven elusive, India has been able to make inroads into developing and designing semiconductors.
According to the Takshashila report, more than 3,000 chips are designed annually by Indian engineers. Most of these are created in research and design houses of major global firms in India, such as Broadcom, Huawei Technologies Co, Qualcomm and Samsung.
New Delhi is now pushing many of these companies to expand by setting up fab manufacturing plants in India.
A day before last week's Quad summit between the leaders of Australia, India, Japan and the US, Modi held a meeting with US semiconductor giant Qualcomm's CEO Cristiano Amon, during which they discussed "strategies for building the local innovation system" as well as "developments in the semiconductor supply chain in India", according to a document issued by the Indian government.
Amon later confirmed the talks revolved around chips, and added: "We talked about the opportunity to continue to build an incredible mobile ecosystem that is developing in India."
Some observers say one way out for New Delhi might be to lure plant manufacturers even while continuing to build on its designing strengths.
"Currently, all countries are chasing leading-edge nodes," said Takshashila's deputy director Pranay Kotasthane, referring to the latest cutting-edge chips that power supercomputers, advanced desktops, laptops and phones.
"But if India decides to pursue manufacturing of a specialised fab which operates at a trailing edge-node, which are cheaper and are less risky, then it'll have a better chance of being successful," added Kotasthane, who was one of the co-authors of Takshashila's report.
Chips of the trailing edge technology, an older technology, are often used in cars as well as a host of medical equipment.
Kotasthane is optimistic of India's prospects, especially in light of the Quad's semiconductor initiative which he called "a really positive step" for the countries involved.
All Quad nations had complementary "comparative advantages", he said.
"Semiconductors have hyper-globalised supply chains and no one country can eliminate all the bottlenecks in the supply chains," Kotasthane said. "Hence, multilateralism is a necessity, not a choice."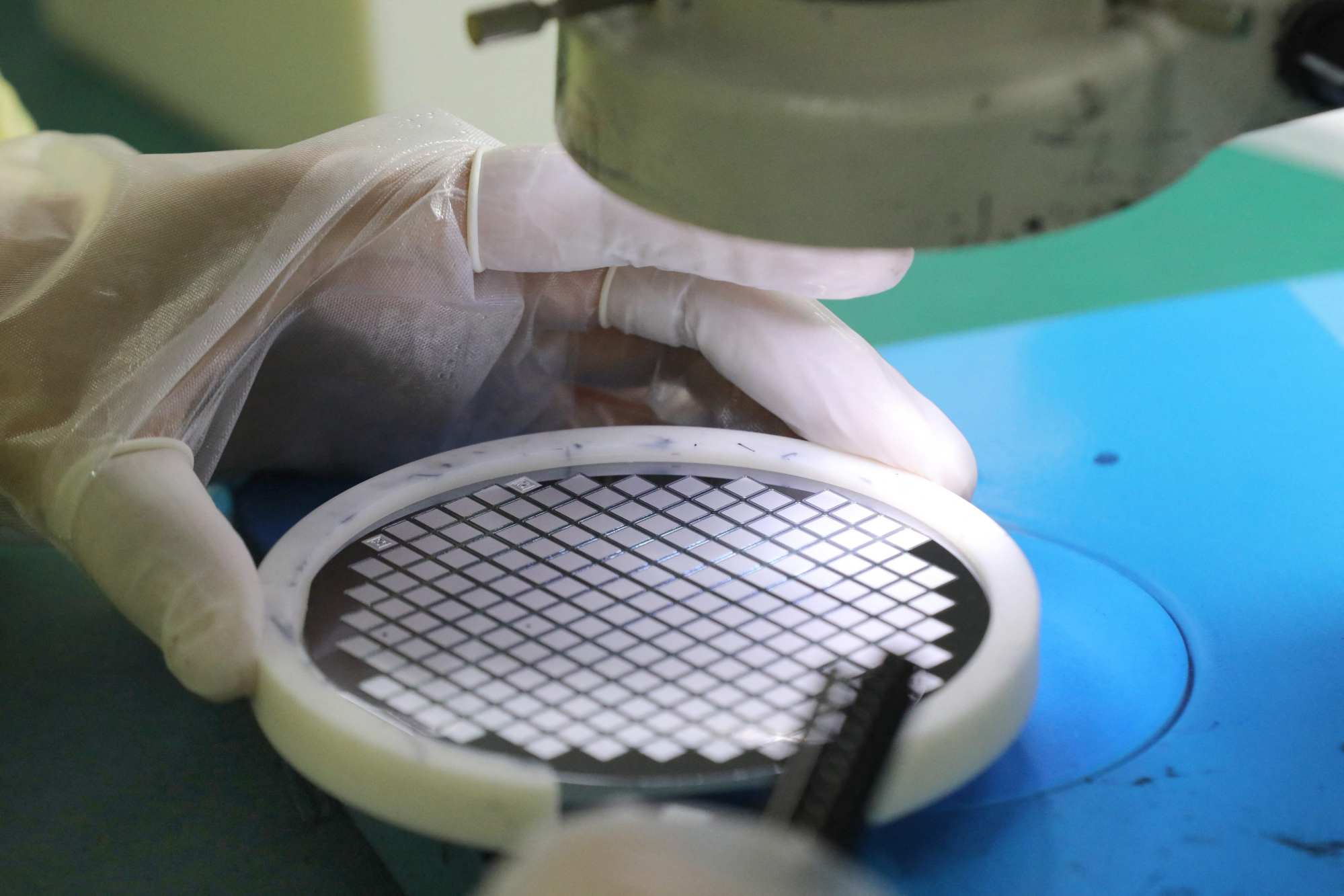 Meanwhile in India's chip industry, the flurry of moves by the government has been met with cautious optimism. Some have said the New Delhi-Taipei talks could be a game-changer.
"A government-to-government deal … is the best way to [lure] semiconductor manufacturers to India, because governments have deep pockets and New Delhi will be able to offer a red-carpet welcome to companies with lucrative incentives," Raju said.
Other industry insiders were less hopeful. One entrepreneur, speaking on condition of anonymity, said that New Delhi's moves lacked a comprehensive plan for the sector.
"At this point, it seems like a knee-jerk reaction to draw in companies, just because the global mood is antagonistic of China's grip on chip manufacturing," the entrepreneur said.
"But semiconductors are an expensive business and we need a more holistic plan to drive our actions, not just rhetoric."