Energy
Get more with myNEWS
A personalised news feed of stories that matter to you
Learn more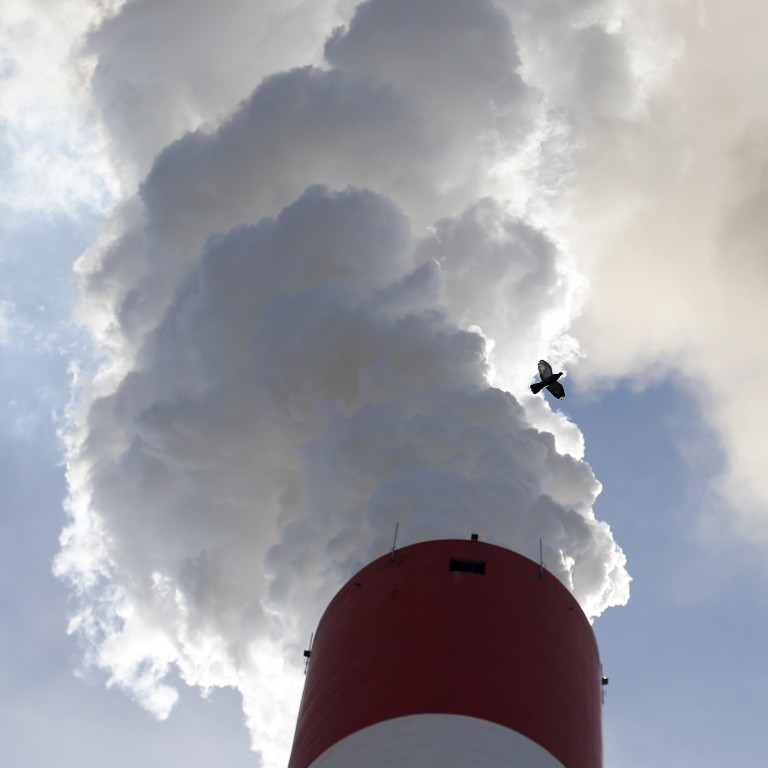 Vietnam to Indonesia: the Asian countries hit hardest by China's clampdown on new coal-fired power plants overseas
Xi Jinping has pledged to the UN that China will no longer build coal-fired power plants overseas, leaving projects across Asia at risk of cancellation
While the decision will be disruptive for some, it will have a positive long-term effect as Asian countries will have to find greener sources of fuel sooner rather than later
Chinese President
Xi Jinping's
pledge to the United Nations that China will no longer build coal-fired power plants overseas will leave many projects awaiting financial closure at risk of cancellation.
Countries that have included significant new coal capacity in their near-term national power supply plans are likely to be hit hardest. Among these countries are Vietnam, Indonesia, Pakistan, Bangladesh and Cambodia.
Vietnam
Although
Vietnam
has shelved around half of its planned coal power plants since 2016, it recently increased its installed coal capacity target for 2030 in its latest draft power supply plan, which was released before Xi's address to the UN General Assembly on September 21.
According to data compiled by the Green Innovation and Development Centre (GreenID) in Vietnam, 18 proposed coal power projects – with installed capacity totalling 20.4GW – are now unlikely to reach financial closure after China's moratorium.
Coal power projects in Vietnam have faced delays, propelling the government to bring in renewable energy to meet the power demand boom. Power demand in Vietnam grew on average 9.2 per cent per year from 2016 to 2020, according to IHS Markit.
Chinese financiers, contractors and investor firms are active in both the fossil fuel and clean energy sectors in Vietnam.
"Vietnam has gradually taken over some of mainland China's manufacturing owing to rising Chinese costs. In 2018, the power shortage was pretty severe in Vietnam. A lot of solar came online in 2019, and that helped. But the supply was still very tight," said Xizhou Zhou, vice-president of Global Power and Renewables at IHS Markit.
"We currently expect 5GW of pre-construction coal projects to ultimately come online in the country. This is in addition to more than 8GW that are already under construction. If these 13GW of plants were to be cancelled, we would likely see an 18 per cent supply gap by 2030 for the country, with major implications for the country's economy and the global supply chain," Zhou said.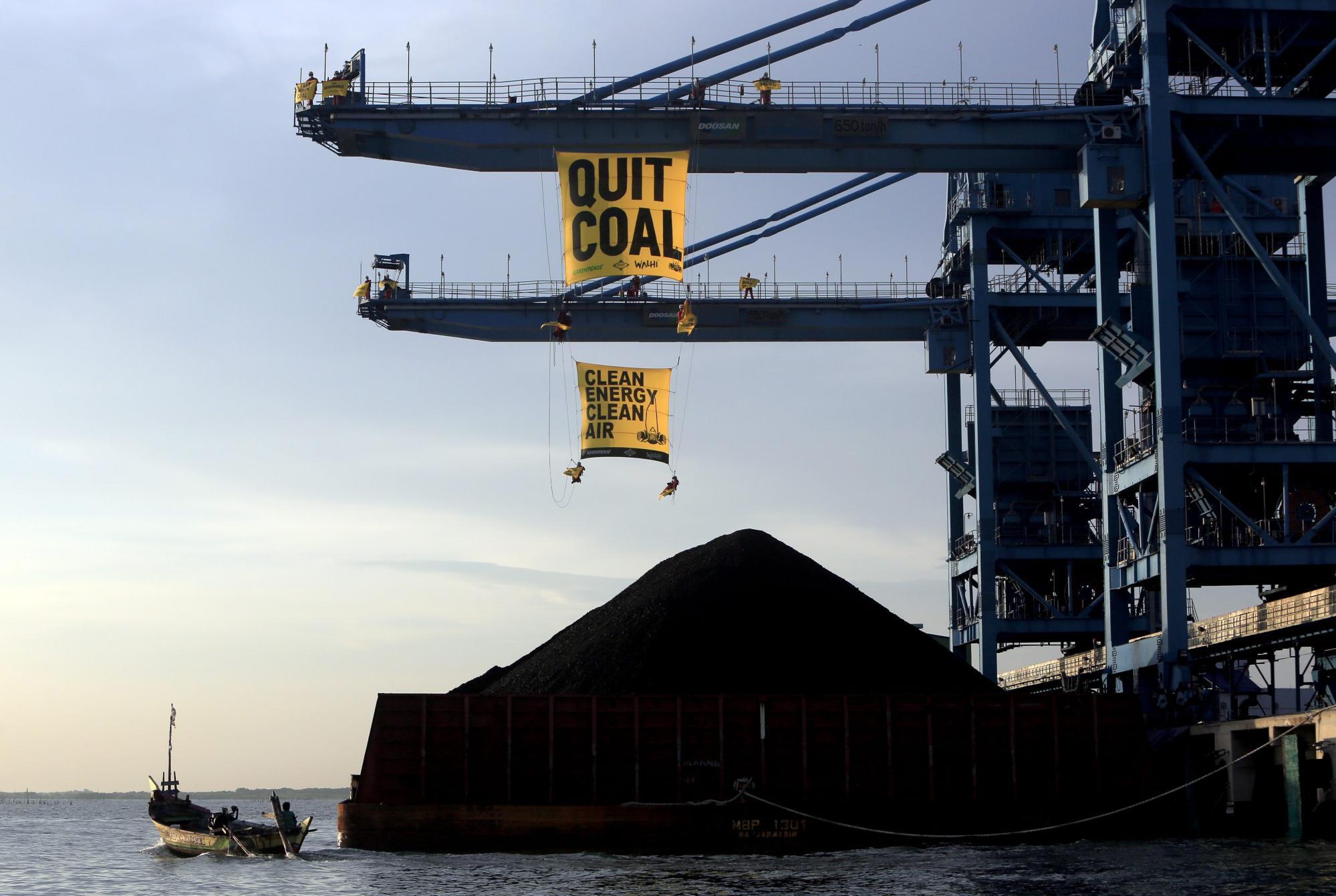 Indonesia
Indonesia
, the world's top exporter of thermal coal, relies on coal to generate more than 60 per cent of its power, while clean energy development in the country has long been afflicted by an unfriendly tariff scheme.
Coal has been a vital source of financing for political campaigns and public revenue.
While Japanese and Western firms were traditional players in the market, the presence of Chinese coal power EPC (engineering, procurement and construction) contractors expanded after PLN state electricity company Perusahaan Listrik Negara (PLN) introduced the first fast-track programme in 2006 to boost power supply, according to Changsu, a Beijing-based researcher of overseas power markets. In the second decade of the century, Chinese actors increasingly took part in power projects as investors.
At least forty-one per cent of already operating coal power plants (13 GW out of 31.9 GW) and 27 per cent of those still in the pipeline (3.8 GW out of 13.8 GW) are partially or fully financed by Chinese institutes, according to analysis by Elrika Hamdi, a Jakarta-based energy finance analyst with the Institute for Energy Economics and Financial Analysis (IEEFA), based on PLN's latest long-term power supply plan (RUPTL).
The statistics did not include power plants in industrial estates that were not connected to PLN's grid, she added.
"Since 2020, Indonesia has begun to discuss a new bill for renewables and improved the feed-in tariff scheme with a ministerial regulation," said Yuyun Indradi, the executive director of Indonesian environmental organisation Trend Asia.
"The news of Xi's overseas coal moratorium brings more hope for renewable energies."
Simon Nicholas, an analyst with the US-based Institute for Energy Economics and Financial Analysis (IEEFA), said that PLN's latest long-term business plan shows a much greener vision of the power supply plan, with renewables projected to reach 51.6 per cent by 2030.
"This shows seriousness from the government side, they will no longer build new coal aside from those whose contracts have been signed," Nicholas said.
"But bear in mind that most of China's pipelines in Indonesia are already commissioned, with a sizeable amount still under construction or in the planning stage. We would have to wait and see the existing pipelines in Indonesia that have not yet reached financial closure, such as the 2 x 300MW Jambi-2 or the ones whose financing is still unclear like the 2 x 300MW Nagan Raya 3-4."
"As the country phases out fossil fuels, we do need to pay attention to the implications for the government's fiscal health and for the communities on the ground whose jobs depend on coal," said Rishikesh Ram Bhandary, Assistant Director, Global Economic Governance Initiative of Boston University Global Development Policy Centre (GDP Centre).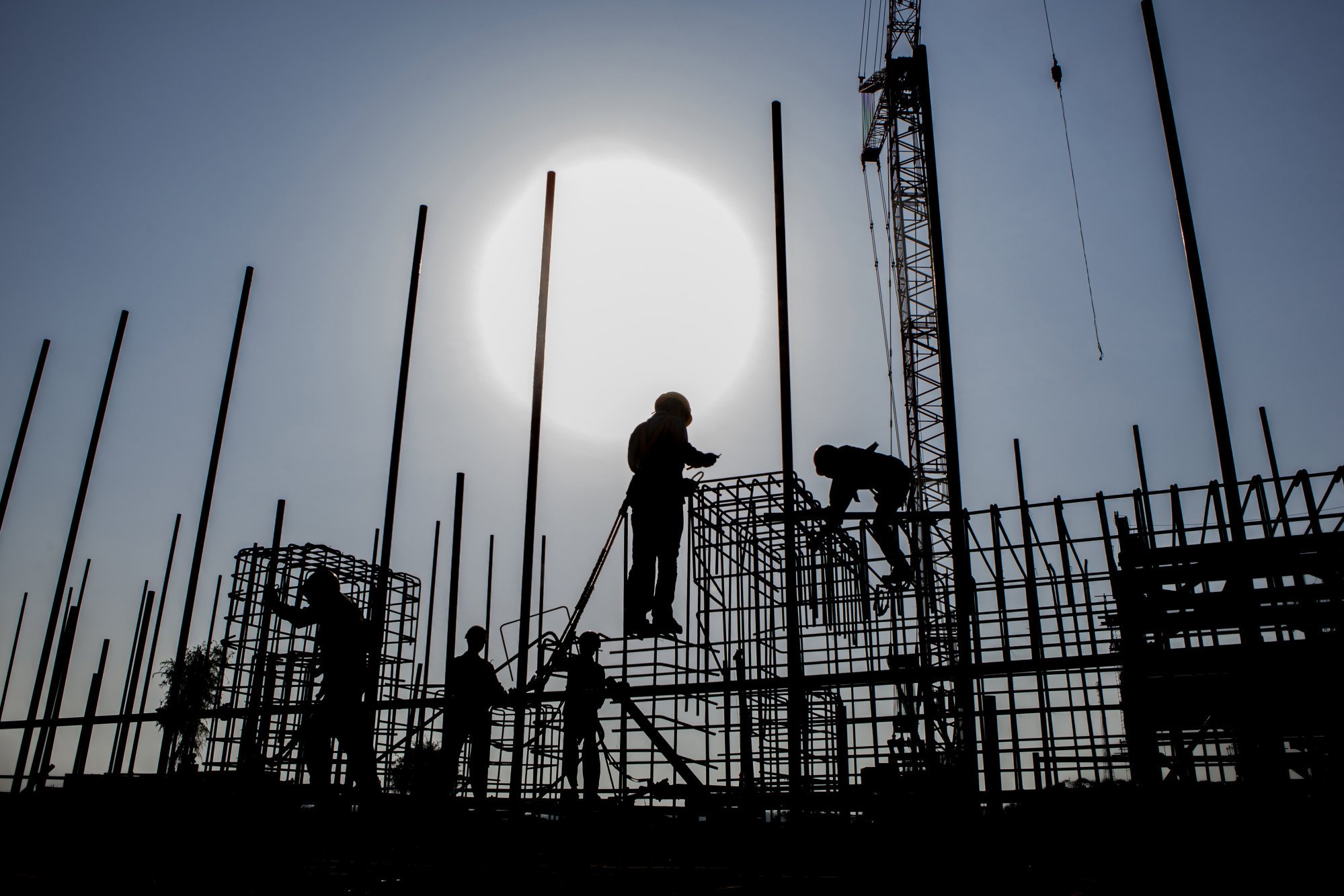 Pakistan
Although blessed with substantial lignite coal reserves in the Thar Desert,
Pakistan
had not used the resource as a source of power until 2015, when Chinese investment came flooding in as part of the newly inaugurated China-Pakistan Economic Corridor (CPEC), said Haneea Isaad, a Pakistan-based researcher with IEEFA.
"Back in 2013, Pakistan was facing huge power shortages and lots of transmission and distribution problems. The government decided to bring in indigenous coal to reduce the reliance on imported fuel," said Hina Aslam, associate research fellow at the Sustainable Development Policy Institute in Pakistan.
"China was the country that brought in the investments, replacing the country's long-standing groups, diversifying the power generation mix and decreasing the generation costs."
"Chinese financiers and investors not only provided the capital needed for extensive coal mining and power development in the country but through Chinese EPC contractors brought in the technology that made widespread mining exploration possible," Haneea said.
The current administration, which came to power in 2018, has shown greater ambitions toward renewable energy. At the December 2020 Climate Ambition Summit, Pakistan's Prime Minister Imran Khan said there would be "no more power from coal" – though he did not offer details.
Two projects that have been agreed under CPEC but not yet reached financial closure are likely to be affected by the overseas coal moratorium: the 300MW Imported Coal Based Power Project in Gwadar and the Thar Mine Mouth Oracle Power Plant (1,320MW) with Surface Mine, according to Azhar Lashari, a project leader at the Rural Development Policy Institute in Pakistan.
"Without any further detail [of the prime minister's pledge], it is unclear whether this meant that current CPEC projects already planned would be scrapped or whether this just meant that no further projects would be proposed," Nicholas of IEEFA said.
"We will have to watch CPEC coal power proposals like the Gwadar and the Oracle Thar Block VI projects to assess the implications of Xi's pledge."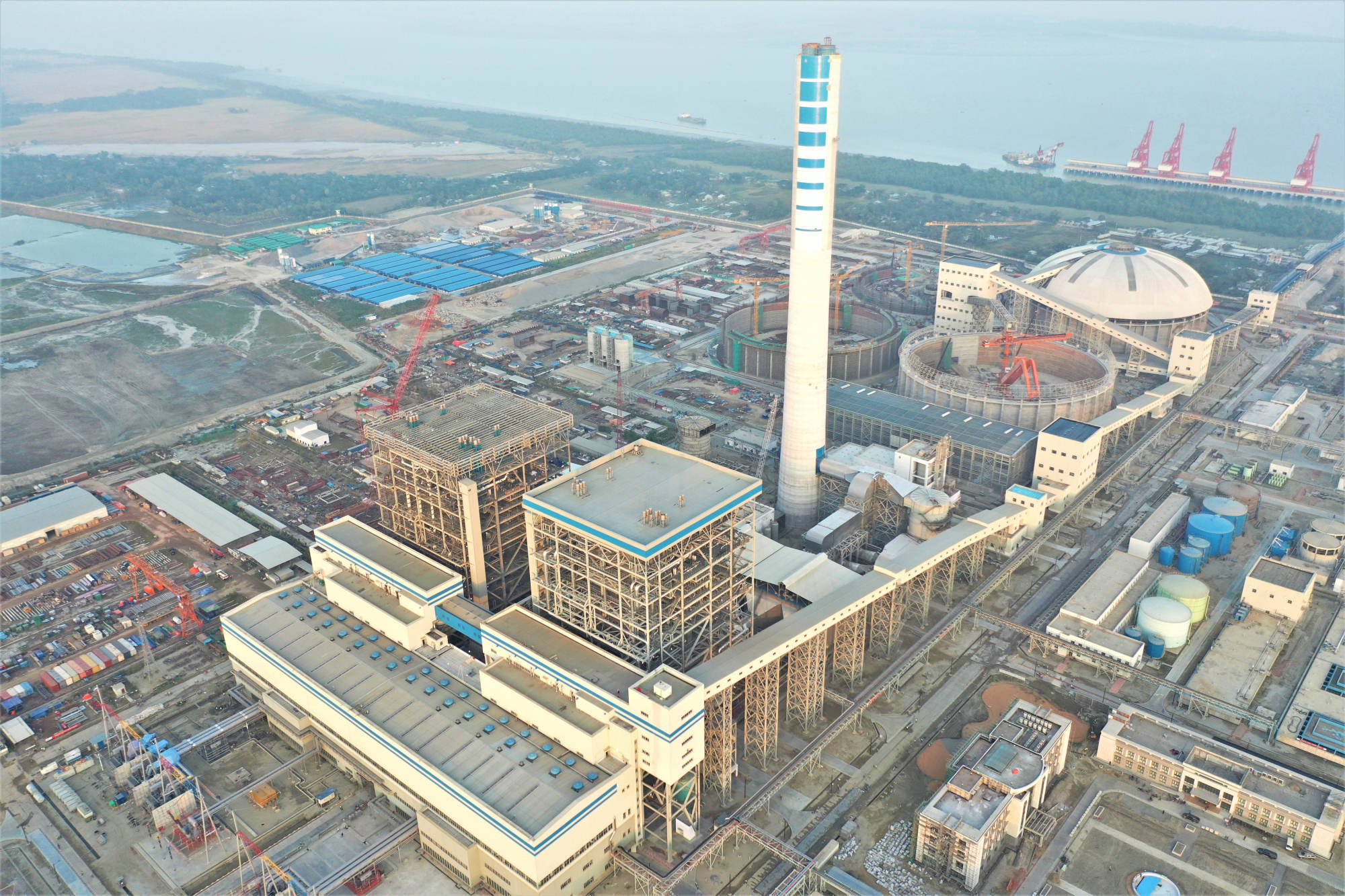 Bangladesh
Bangladesh traditionally relied on domestic natural gas for its power supply, while the discussion to bring coal into the power mix took place as the gas fields neared depletion, said Bhandary of the GDP Centre.
However, analysts said most of the remaining coal power project plans in Bangladesh were unlikely to proceed because of the government's financial constraints and its plans to boost renewable energy.
Bangladesh
has more proposed coal power plants in need of public funding than other countries, with the bulk of the proposed funding coming from Chinese state-owned financiers and enterprises, according to US-based Global Energy Monitor (GEM)'s Global Coal Public Finance Tracker.
The moratorium is likely to reduce the capacity of Bangladesh's current pipeline of new coal plants (10,190MW) by over 90 per cent, making the country one of the two most affected by Xi's pledge, said GEM's programme director for coal Christine Shearer.
The Bangladeshi government's shift towards a greener energy vision began before Xi's UN address.
In December 2020, the Bangladeshi Sustainable and Renewable Energy Development Authority published a draft of the country's first National Solar Energy road map.
In March, the Bangladeshi government cancelled the plan to build 10 of the nearly 30 proposed coal-fired power plants.
"The policy implementation to accelerate the energy transition in Bangladesh is still in its early stages, but the prime minister in the 'Mujib Climate Prosperity Plan' has clearly indicated a determination to shift away from the current reliance on the obsolete and expensive fossil fuels towards a transformative economic vision to maximise the use of modern energy technology," said Sara Jane Ahmed, a finance adviser to the Vulnerable Twenty (V20) Group of Ministers of Finance, a partnership of 48 climate-vulnerable countries currently chaired by Bangladesh.
"Key to reaching the outcome is grid modernisation and storage capacity increase. China has the financial resources, technology and experience to support both areas."
Cambodia
Cambodia
has defied the regional trend in that its government decided to ramp up coal in its power supply plan after a drought in 2019 induced severe power shortages. In 2018, hydro accounted for around 50 per cent of the power generation mix.
In 2020, the Cambodian government approved two coal power projects and signed a memorandum of understanding with
Laos
to purchase power from two proposed coal plants in the neighbouring country.
"Chinese investment and businesses have been involved in almost all of Cambodia's 1.5GW of coal power operating or near completion, and it's likely the remaining 3.1GW of coal for Cambodia would include Chinese investment and developers," said Bridget McIntosh, the country director of EnergyLab Cambodia.
"President Xi Jinping's announcement comes at a time when the power system was about to be locked into too much of one source of power that is inflexible, polluting, and expensive.
"EPC contracts that are dependent on closing finance and 'conditions precedent' clauses can be impacted," she said.