India
Get more with myNEWS
A personalised news feed of stories that matter to you
Learn more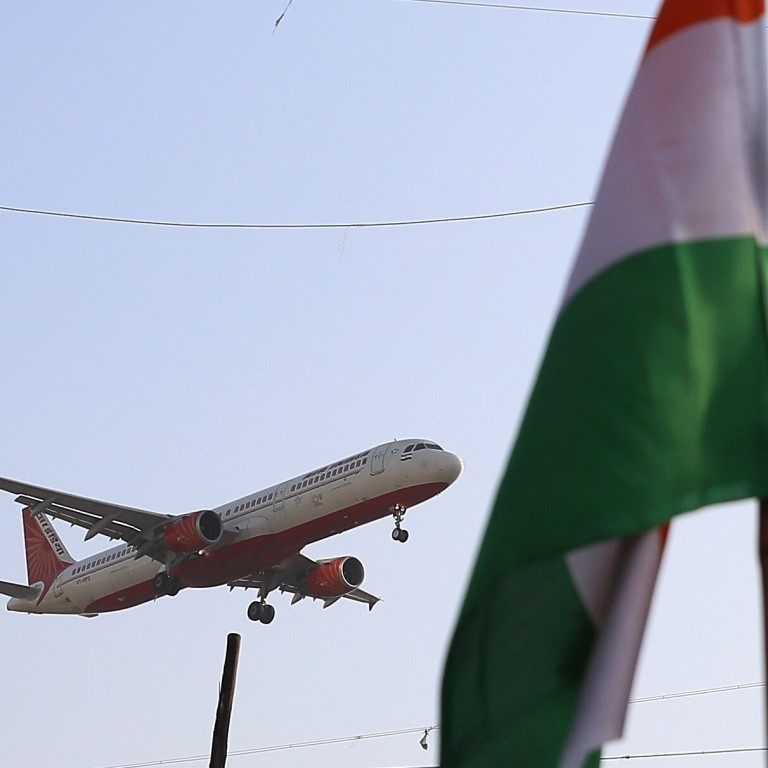 Air India's sale is a boost for PM Narendra Modi, but can Tata turn around the airline?
The carrier has been losing US$1 billion a year, and is reliant on taxpayers to stay aloft. Its sale to salt-to-software group Tata is a boost for New Delhi
But now begins the hard work of reviving an airline – started by J.R.D. Tata before being nationalised – that was once a model for Singapore and Malaysia
After nearly 70 years in state hands,
Air India
is flying home to its founder, the Tata Group. The salt-to-software conglomerate is buying back the country's flag carrier from the Indian government for US$2.4 billion in a deal slated to close by the end of the year.
Then, it will be up to Tata – which owns luxury British carmaker Jaguar Land Rover – to begin the hard work: reviving the fortunes of an airline that has not reported a profit since a botched 2007 merger with state-owned Indian Airlines and an expensive fleet expansion. Air India has since been relying on taxpayers' money to keep flying, amid increasingly fierce competition from private carriers.
Of various suitors, only Tata, with its deep pockets and takeover experience, was judged up to the task of nursing Air India back to health.
"This isn't going to be a quick turnaround," said Kapil Kaul, CEO of aviation consultancy CAPA South Asia. "The road will be complex and long but the Tatas will bring in patient capital and world-class expertise to make this work."
The acquisition of full-service carrier Air India and its low-cost subsidiary Air India Express adds a third airline to the Tata hangar and cements a domestic aviation presence for an empire that already spans nearly 100 companies, including India's largest carmaker and private steel company.
Tata also holds a majority stake in full-service Vistara – a joint venture with Singapore Airlines – and an 84 per cent interest in budget flier AirAsia India, which respectively have 8.3 per cent and 5.2 per cent of the Indian market.
Neither Vistara, which began flying in 2015, nor AirAsia India, started in 2014, have yet turned a profit, and the purchase of Air India will be a closely watched test of Tata's aviation management ambitions.
The Tatas are paying US$368 million cash for the airline and taking on US$2 billion of the airline's US$8.2 billion debt, the remainder of which will stay on the government's books.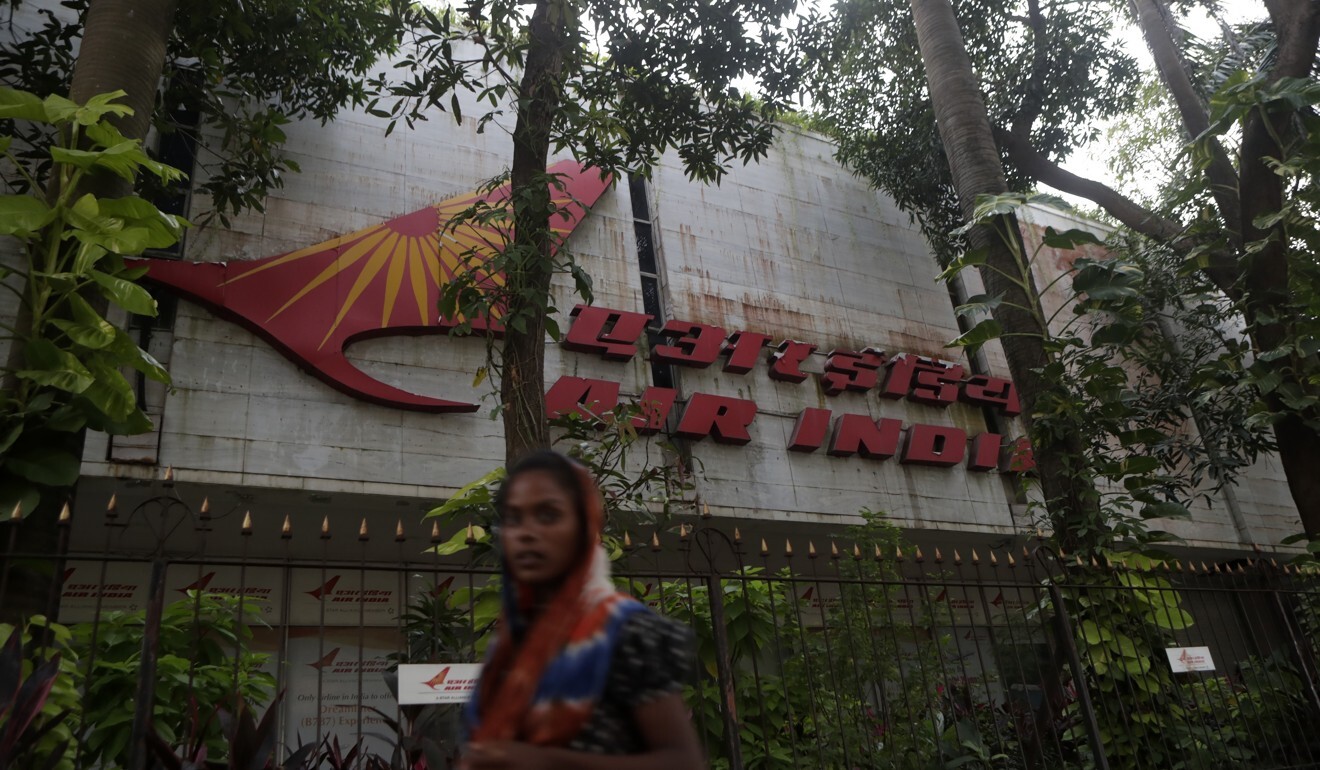 The privatisation of Air India – which is losing US$2.7 million a day, or close to US$1 billion a year – represents a feather in the cap of Prime Minister
Narendra Modi
, who has succeeded in offloading the airline where previous governments have failed and, in doing so, signalled that the government is serious about its rebooted divestment plan.
The first priority, analysts say, will be to align the carriers' routes so their services do not overlap, then ultimately merging them. "We'll eventually see all [Tata's] airlines combining," predicted CAPA's Kaul, who estimates the restructuring will cost US$3 billion and that turning Air India profitable will take three to five years.
There's one unknown hanging over merging Air India and Vistara, the two full-service airlines: Singapore Airlines, which owns 49 per cent of Vistara, has not publicly given any green light to combine them. While Singapore Airlines has long been keen to have a bigger presence in India's skies, it is not cash rich in the wake of the pandemic.
"For Singapore, the ideal thing would be to get into Air India, and if it were pre-Covid, it would have happily invested, But presently, they're not in that situation," said a senior private Indian airline executive, who spoke on condition of anonymity.
Still, the Singaporean national carrier is almost certain to go along with Tata's plans, he said: "They must have arrived at some agreement before this was done."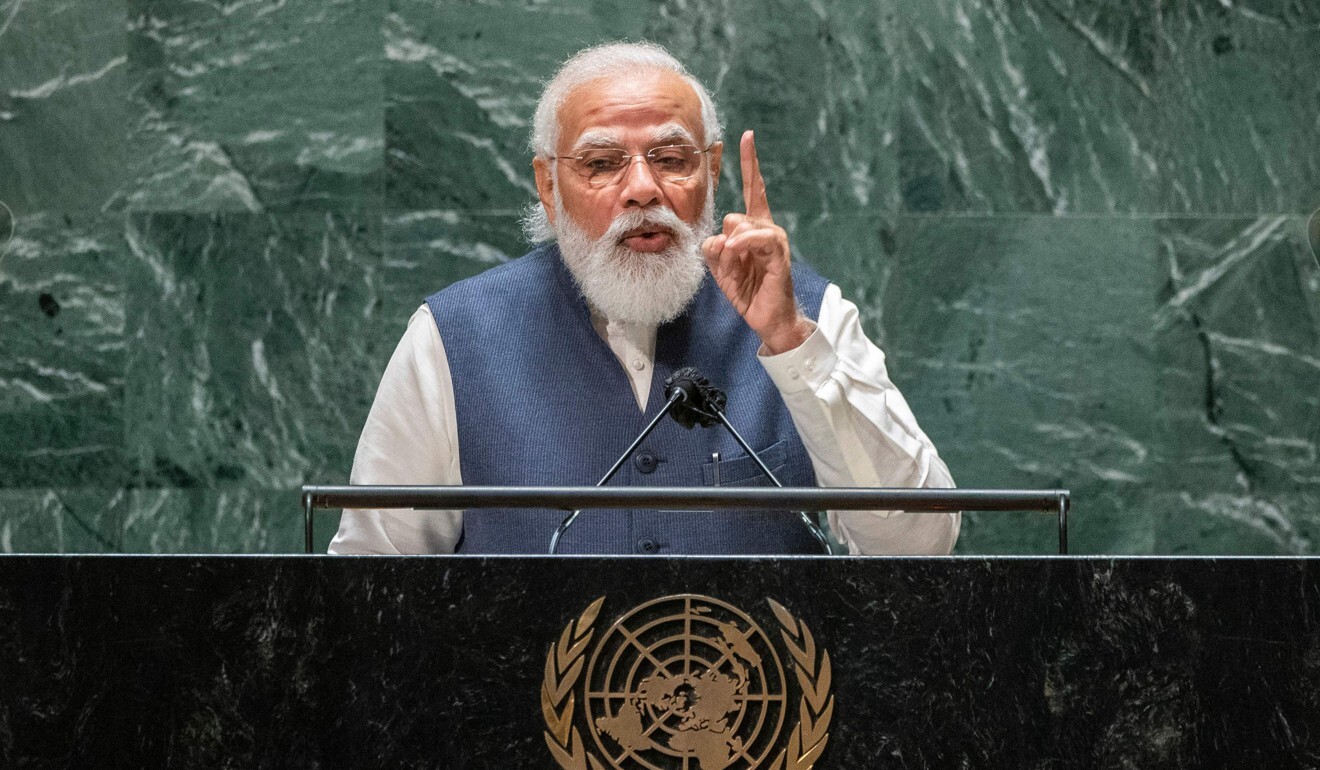 Combining the airlines would give Air India control of 26.7 per cent of the domestic market, double its current share but still far behind the leader, low-cost IndiGo, which has some 57 per cent.
However, Air India can outfly IndiGo on its international routes, from which it gets two-thirds of its revenue. Air India is the leading Indian player in the international market and has a strong presence on North American, European, and West Asian routes, as well as valuable foreign airport slots.
"They've got some good long-haul routes and have been very successful in operating to New York, San Francisco, and Chicago which are flourishing routes. They can build on London and Tokyo. They can make it work," the private airline executive said.
Indians used to regularly choose Air India to travel to destinations such as Dubai, London, and New York due to its Indian crew, selection of Indian and continental meals and its "familiarity factor". But when the Gulf's Big Three carriers – Emirates, Etihad and Qatar Airways – emerged on the scene, they swiftly began dominating traffic from India as they offered Indian-style hospitality, better planes, and schedule reliability. Similarly, Indians travelling eastward have split their preferences between airlines such as Singapore Airlines, Thai Airways, and Cathay Pacific.
But in the post-pandemic era, airline experts say the hub-and-spoke system operated by Singapore Airlines and the Gulf carriers may lose its appeal because passengers will want direct flights to lessen infection risks.
"Even for Singapore, the future may lie in growing business in India," said the private airline executive. However, he said, Air India will also need to introduce more destinations if it wants to regain Indian fliers. One reason Indians choose Emirates, for instance, is its huge international network that Air India cannot currently match.
There are other challenges. Tata is attempting a revival of Air India when the country's once fast-growing aviation sector is haemorrhaging red ink due to Covid-19 and now soaring fuel costs. The domestic market has been showing a nascent recovery thanks to infections falling sharply, but it is still well below pre-pandemic levels.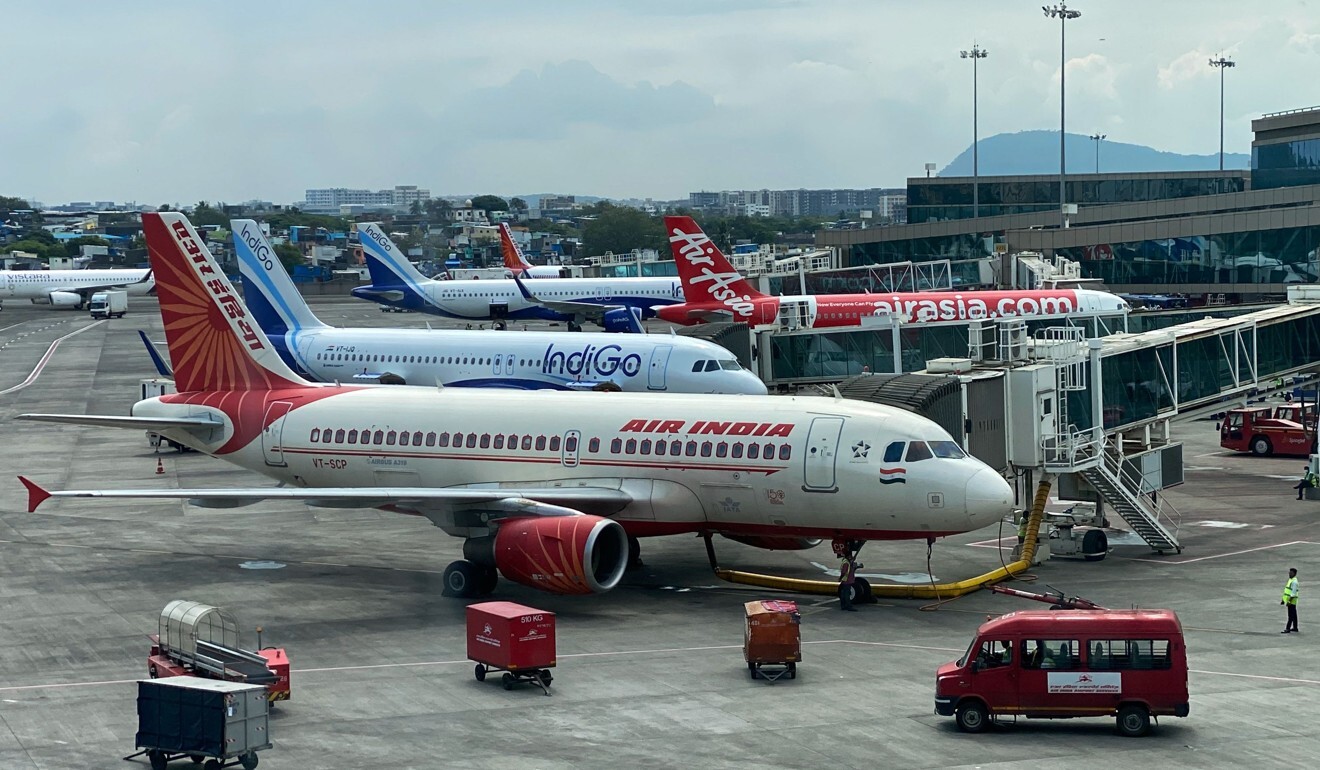 International air travel is expected to take longer to recover. CAPA forecasts Indian airlines' losses will widen to US$4.1 billion in the 2021-22 financial year, from US$3.6 billion a year earlier. There is also going to be new competition with an "ultra-low-cost carrier", Akasa Air, planning to launch. And Tata will have to spend heavily to modernise Air India's ageing fleet. It has a fleet of 117 widebody and narrow-body aircraft, and Air India Express has a fleet of 24 narrow-body aircraft.
Then, there's the issue of customer service. Even after independent India nationalised the airline in 1953, Air India remained a byword for punctuality and fastidious standards. Industrialist and pilot J.R.D. Tata, who established the airline in 1932 in British-ruled India, was retained chairman until the early 1970s. He was a perfectionist who checked on every aspect of the passenger experience, down to the taste of the tea. Singapore and Malaysia sought Air India's advice when setting up their state airlines. But in the past couple of decades, passengers deserted Air India in droves over flight delays and cancellations, haphazard service and, of course, cheaper fares.
Critics say Tata Group chairman emeritus Ratan Tata – who, like J.R.D. Tata, is a pilot – may have put the group on an unprofitable flight path. Ratan himself in a tweet admitted rebuilding Air India would take considerable effort, but "it will hopefully provide a very strong market opportunity to the Tata Group's presence in the aviation industry".
"For the Tatas, this is as much a sentimental purchase as a business decision [after] the company was unceremoniously snatched away from the group in 1953," said Gautam Chikermane, vice-president of the Delhi-based Observer Research Foundation think-tank.
This article appeared in the South China Morning Post print edition as: tata faces long haul to revive air india