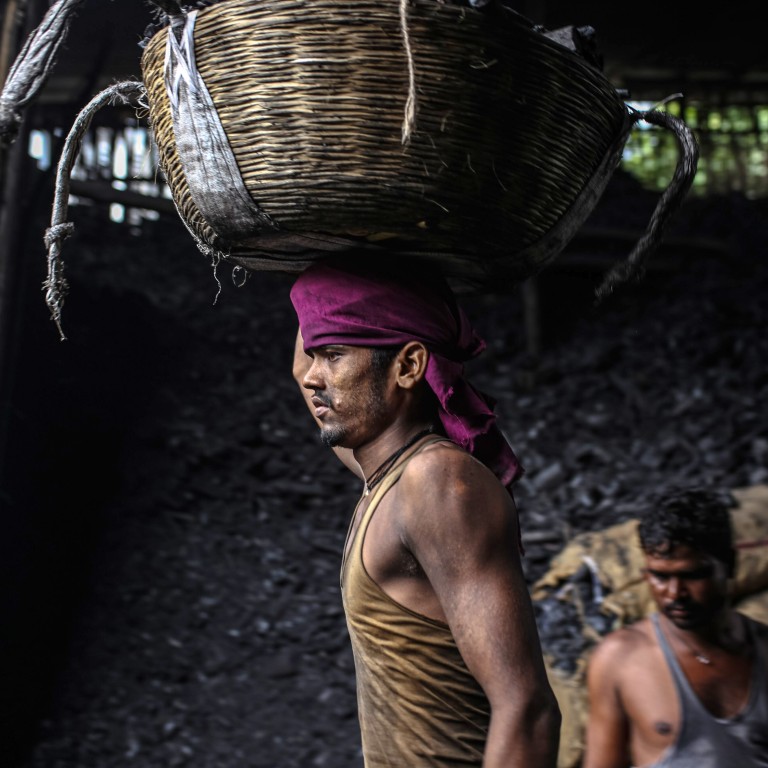 India's coal crunch is a bad sign for its economy, and the world's climate change battle
Acute shortage of the fuel threatens to undermine the economy's rebound from Covid-19, as industries must cut down on use or splash out on imports
It also highlights the dependence on dirty fuel of the world's third-largest carbon emitter, which is yet to commit to net zero, even as the COP26 summit looms
An acute shortage of coal, the Goliath of
India's
energy mix, has forced industries to either pare back production or use expensive imported fuel, as supplies are prioritised for electricity providers servicing households.
The situation could undermine the country's economic rebound from the
devastating pandemic
that plunged the country into a deep recession.
But it has also highlighted India's continued heavy reliance on coal as an
energy
source in the run-up to the UN's COP26 climate summit that opens in Glasgow at the end of the month aimed at pivoting the world away from planet-warming fossil fuels. India's Environment Minister Bhupender Yadav told Reuters on Thursday that Prime Minister Narendra Modi would attend the summit, in what was seen as a boost for worldwide efforts for steeper emission cuts to fight
global warming
. Coal is used to supply 72 per cent of India's electricity needs, compared to 60 per cent of
China's
electricity generation.
A mix of factors has led to India's coal shortage, including the weather, with heavy rains flooding mines.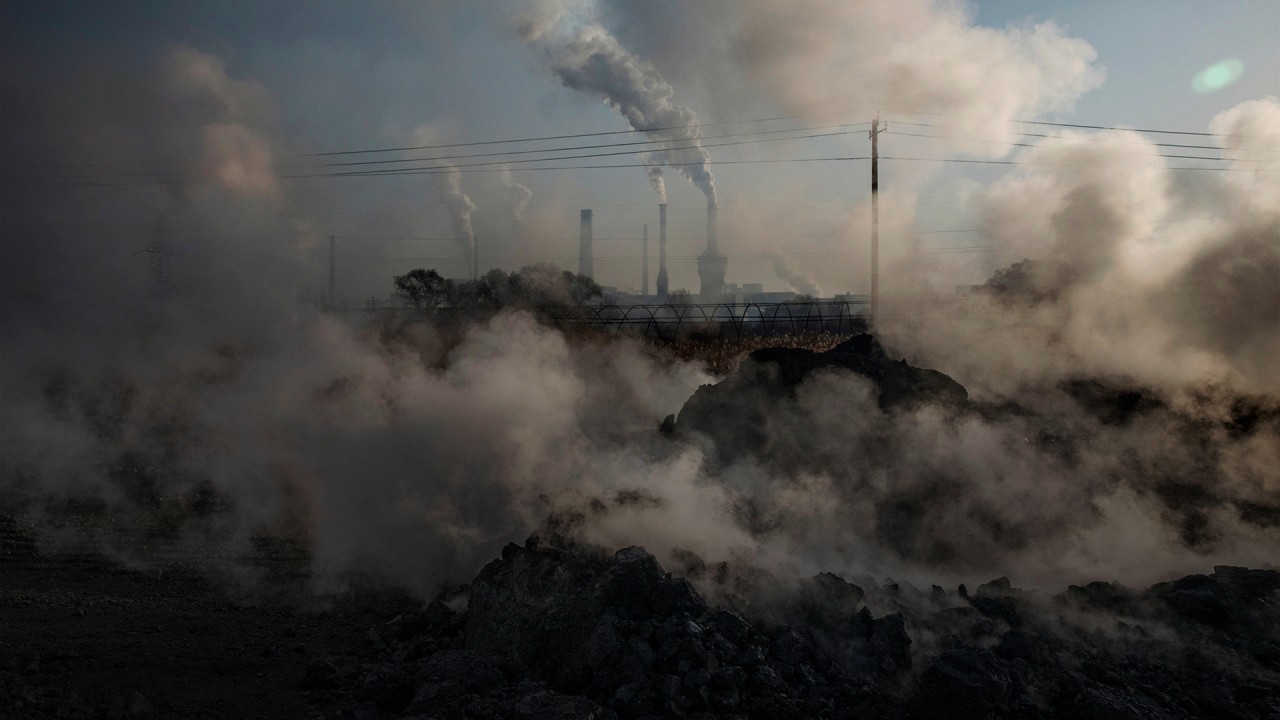 03:38
COP26 Glasgow, the UN Climate Change Conference: last chance to save the planet?
COP26 Glasgow, the UN Climate Change Conference: last chance to save the planet?
It's an "immensely precarious situation" especially for energy-intensive sectors like aluminium, for which coal represents 40 per cent of production costs, Aluminium Association of India president Rahul Sharma said.
"The coal stocks of operational plants have depleted to alarmingly low critical stocks of two to three days" and imports are "completely unviable" due to the "exponential rise" in global coal prices and ocean freight rates, he added.
China's economy
has already suffered a blow to manufacturing growth from the power supply crunch. Analysts say it is too early to downgrade India's growth forecasts but they are worried. "If the burden of the power shortage falls on industry, then it will impact production and hit economic growth," said Pronab Sen, India's former chief statistician who now heads International Growth Centre, an economic research organisation.
Aditi Nayar, chief economist at ratings agency ICRA, said, "We need to watch whether and for how long [the coal shortage] constrains manufacturing."
The Reserve Bank of India projects economic growth of 9.5 per cent in the 2021-22 financial year after the economy shrank by 7.3 per cent last year. Surging electricity prices could also fuel inflation, which is already closing in on the central bank's upper price-rise limit of 6 per cent.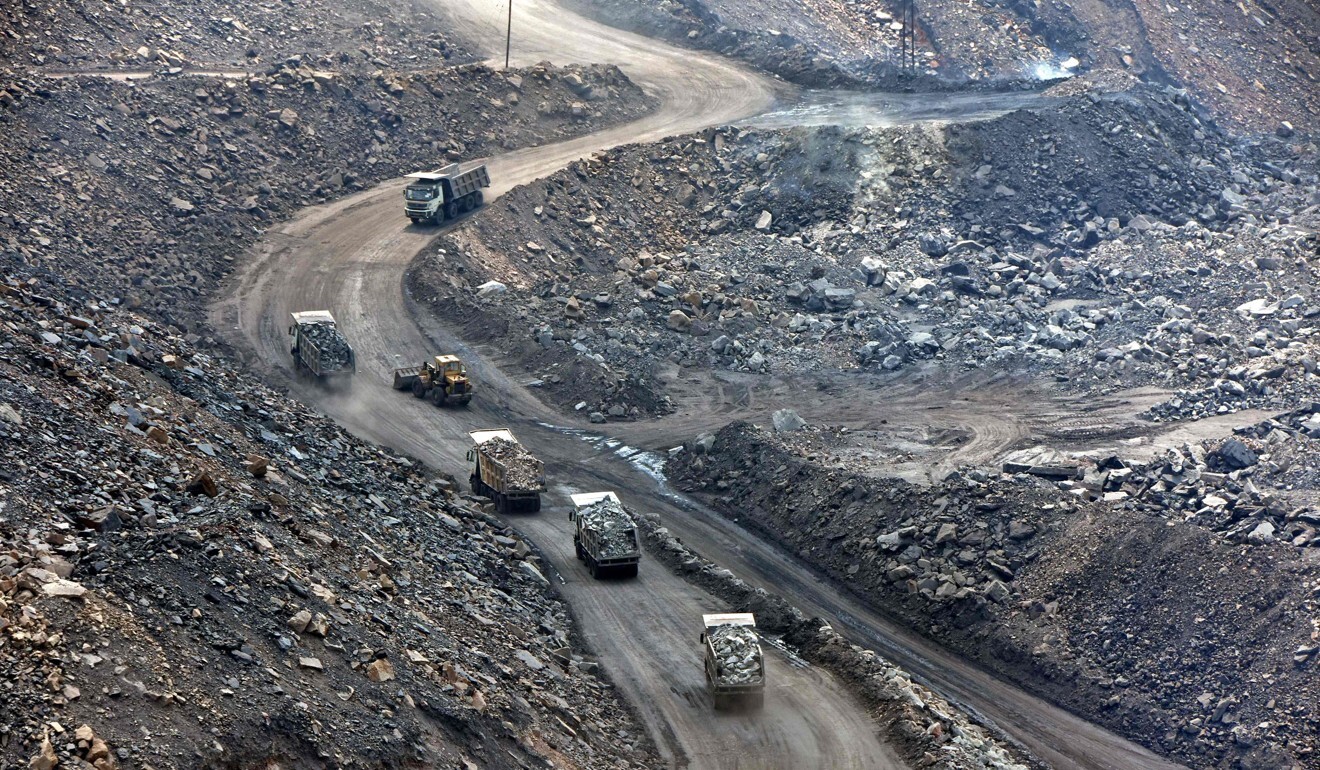 'No alternative'
China, the world's biggest carbon-emitter, has declared it will be carbon neutral by 2060. The
United States
, the second-largest emitter, has set 2050 as its net-zero deadline. But India, the world's third-largest emitter, has not made any such commitment.
The Indian government argues the country requires "carbon space" for economic development to alleviate crushing poverty. Just 66 million out of India's nearly 1.4 billion people belong to the middle- and upper-middle-class, defined as living on between US$10 and US$50 a day, according to Pew Research.
"We should work fast and furiously towards net zero but it does not make sense to commit to net-zero emissions. We're a long way off our energy consumption hitting the peak," said energy expert Alok Bara, the editor of infrastructure magazine PowerLine.
"Most countries that have gone for the 2050 target hit their peak 15 years ago. We won't hit ours for at least another 10 to 15 years. We can't stop our development in order to get to net zero, which is what we would have to do," Bara said.
Due to its poorer population, India's per capita carbon emissions of 1.8 metric tonnes are well below China's 7.4 metric tonnes and the US level of 15.2 metric tonnes, according to the World Bank.
But India stands third at 2.5GT (gigatonnes) in total heat-trapping gases released, behind the US at 5.41GT and China at 10.1GT.
In the years ahead, millions of Indian households will purchase new appliances and vehicles as living standards rise. The expanding economy, population, urbanisation and industrialisation mean India will see the largest increase in energy demand of any country globally to 2040, the International Energy Agency (IEA) says.
India has made big investments in renewable energy, particularly solar and wind power. Solar power now makes up just 4 per cent of the nation's power supply, but it is set to grow 18-fold and become the new "king of India's generation fleet" by at least 2040, the IEA says.
But the government is still planning to boost coal output through expanding mines and opening the mining sector to more private players, expecting the fuel to be a major part of the energy mix for the next three to four decades.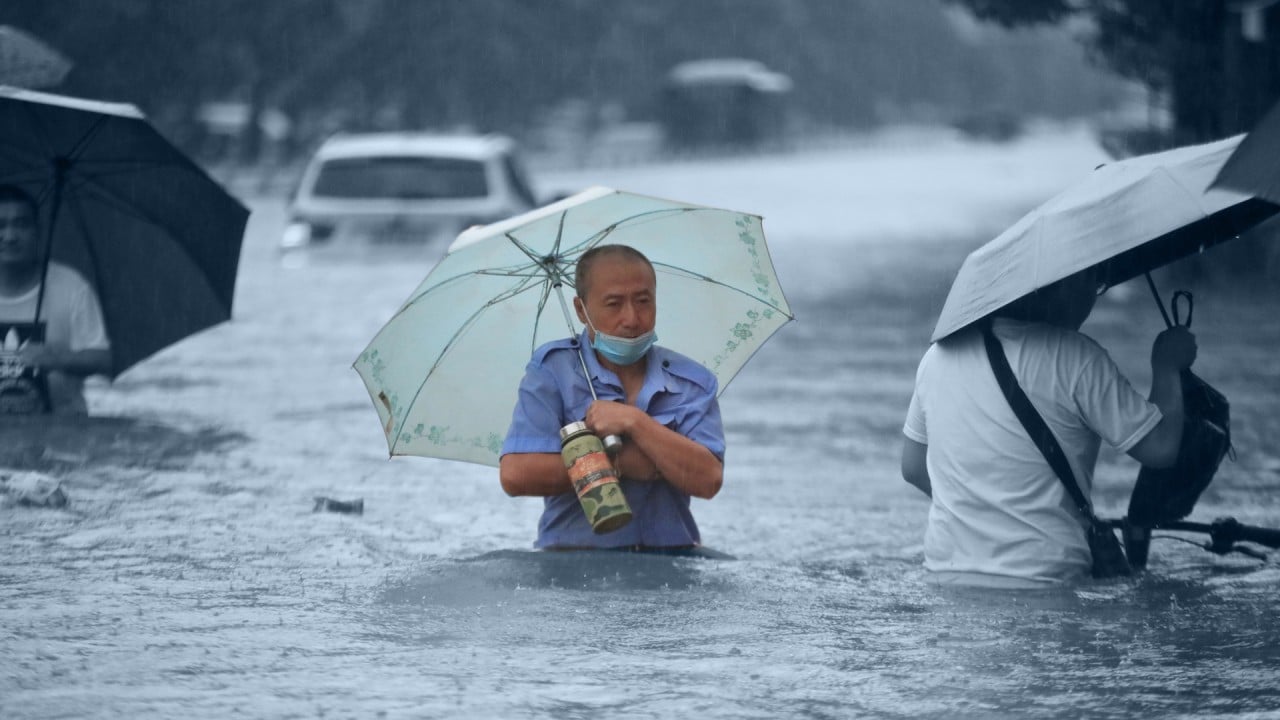 06:55
What is China doing about climate change?
What is China doing about climate change?
Samrat Sengupta,
climate change
programme director at the Delhi-based think tank Centre for Science and Environment, said even with the addition of renewables, India's energy demands were so great its coal dependence must increase. "We have no alternative," he said.
That's despite the fact India is already suffering from
climate change
with heatwaves, droughts and floods that are expected to become more frequent with
global warming
. Worryingly, much of India's domestically mined coal is low-grade and more polluting than the smaller quantities of high-grade coal it imports.
The IEA says a combination of coal shutdowns and new technologies, such as hydrogen and carbon capture, could put India on a path to net zero by the mid-2060s. "It's entirely possible a new technology comes along and everything changes," said PowerLine's Bara.
In a move to help India transition to net zero, Adani Group announced this week the port-to-energy conglomerate would invest US$50-70 billion in the renewable energy value chain over the next decade.
Gautam Adani, the group's billionaire chairman, said the company was "putting money where our mouth is" and that such technologies as green hydrogen would be "game-changers" for India.
This article appeared in the South China Morning Post print edition as: Coal crunch threatens economy and highlights dependence on dirty fuel