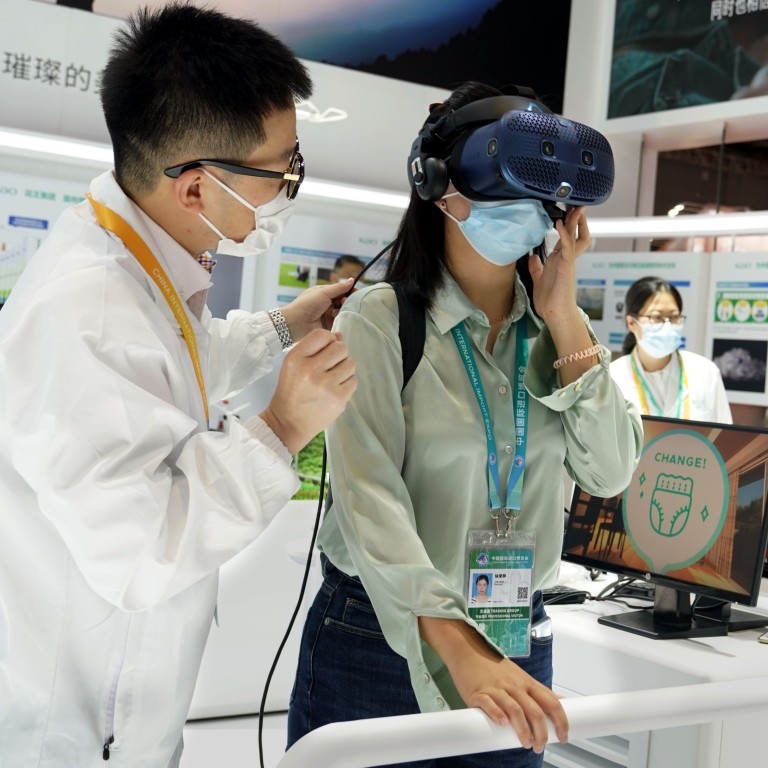 Into the metaverse: Asia's early adopters can't get enough – but pitfalls remain in virtual future
Investors and companies are scrambling to carve out a piece of the internet's 'next chapter', which promises to revolutionise how people interact online
Amid a flurry of global interest, Asia has not been immune – but some question whether Big Tech should be allowed to dominate metaverse development
Imagine a shared virtual world where you could socialise, game and live as an avatar, try out the latest fashions without ever leaving the comfort of your own home and use cryptocurrency to buy intangible representations of almost anything you liked, backed by
non-fungible tokens
(NFTs) or other digital assets. This is the future that awaits us, if tech enthusiasts' "metaverse" predictions come true.
Touted as the next stage in the development of the internet, the metaverse is a broad concept that is fast becoming a buzzword in the worlds of technology and business. A portmanteau of "meta" – meaning "beyond" or "after" – and "universe", the word first appeared in 1992 science fiction novel Snow Crash to refer to a futuristic digital world that was near-indistinguishable from the real thing.
No such fully realised metaverse yet exists but that has not stopped US tech companies from falling over themselves in recent months to announce their own forays into the space. The flurry of interest has shown few signs of abating and
Asia
is not immune to the trend, as around the world investors and companies scramble to latch onto what many see as the next big thing.
In the metaverse, you could buy an NFT of some limited edition Nike trainers, for example, to exchange for the actual pair of shoes from one of the company's physical stores. Or you could, as
Singapore
's DBS bank imagined, pull on a full-body haptic suit made by Tesla and virtually visit a Lululemon store in New York City to faithfully simulate the experience of trying on clothes before you buy.
The metaverse market will be worth an estimated US$800 billion by 2024, according to Bloomberg Intelligence, and items that can only be accessed in the virtual realm are already changing hands for eye-watering sums. In The Sandbox – a virtual world where players can build, own and monetise their gaming experiences – one user recently bought an NFT of an ultra-luxury mega yacht that features a DJ booth, two helipads and a hot tub for around US$650,000. Singaporean mandopop star JJ Lin, meanwhile, blew about US$90,000 last month on three virtual plots of land in the online world Decentraland.
While excitement is high and money is pouring in, with numerous tech giants clamouring to build out their own virtual worlds, analysts are more conservative about the internet's newest frontier and say that the one metaverse to rule them all is still years away.
"With the metaverse, you want people to feel immersed, feel a strong sense of presence and embodiment," said Benjamin Li, a communication and media technologies specialist at Singapore's Nanyang Technological University. "You need people to feel like they are totally in another environment, with high quality of fidelity and low latency, detached from real life."
For that to happen, he said hardware that can make the experience realistic, such as virtual-reality goggles and sensory suits, needs to not only exist but be at a price point for wide consumer adoption. Developers also need what he called a killer app, akin to Candy Crush for smartphones, to get people to adopt the technology.
"The big tech players are fighting to attain leadership, control and prominence at the 'next platform'," said Will Duckworth, Asia-Pacific digital leader at professional services giant EY.
Many existing online worlds are rendered using clunky, pixelated graphics that are a far cry from the hyperreal metaverses of science fiction, or even the graphical fidelity of the latest video games. Consumers, meanwhile, have yet to fully embrace virtual-reality goggles or smart glasses in significant numbers.
Early adopters
Much of the recent flurry of interest and announcements surrounding the metaverse concept was ignited by Facebook's corporate rebranding in October
to become Meta
.
In announcing the rebrand, CEO
Mark Zuckerberg
described the metaverse as "the next chapter for the internet" that will be "characterised by social presence, the feeling that you're right there with another person, no matter where in the world you happen to be". Meta's metaverse efforts hinge on its Oculus Quest virtual-reality goggles and a haptic glove to bring the sense of touch to the digital world.
But the company is realistic about how soon its plans can come to fruition. "We say, five to 10 years down the road," Karen Teo, vice-president of global business group at Meta, told This Week in Asia.
Kenneth Bok, CEO at Singapore-based blockchain and fintech advisory consultancy Blocks, said Facebook came out swinging for the metaverse early as it was "almost facing an existential threat". "If they don't innovate and move now, someone else is going to beat them to it. Zuckerberg needs to move quickly and make sure they are pioneering the space and not someone else," he said.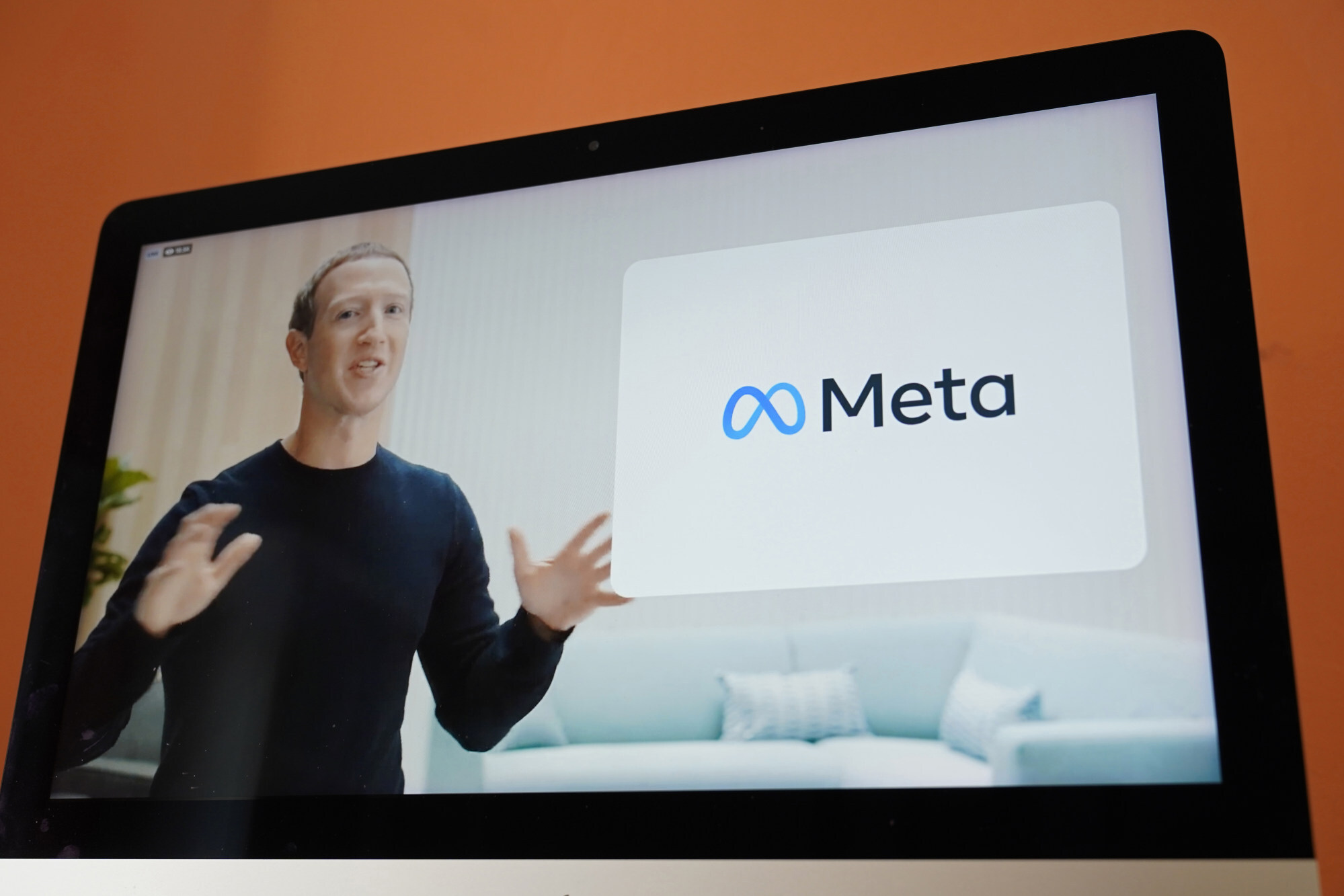 Soon,
Microsoft
followed suit with an announcement that it was bringing virtual reality to its collaborative workspace Teams, and Nvidia introduced its Omniverse 3D simulation platform with a question and answer session featuring its CEO in a Pixar-like animation.
Industry players envisage that one day an integrated metaverse will emerge to "allow for interoperability", as Teo put it. Such a space would enable users to share assets between different virtual worlds in the same way that real-world fiat currencies can be exchanged now or items and people moved across borders.
EY's Duckworth said he expected to see consolidation over the coming years as social networks acquire hardware and wearable manufacturers and as Big Tech merges with gaming.
"We should expect a multitude of potential metaverse platforms to be launched, many with a particular specialist usage rather than general purpose such as corporate training, social connection, but that will evolve into a small number of dominant platforms," he said. "Just as we've seen with social networks over the past 20 years, the early leaders fade away and the dominant players are those with the strongest consumer affinity and most robust business model."
"I think it's going to come out at a smaller scale than, 'Oh tomorrow it's going to be Ready Player One,'" said Vivian Chen, an associate professor at Nanyang Technological University whose research interests span social interactions in virtual communities and the psychological effects of communication technology, referencing a book and film set in 2045 that features a fully fledged metaverse at its core.
Still, there are many enthusiasts and early adopters. Some join in for the fun of it, while others are hoping to make big money from their investments. And Asia is by no means lagging behind. Meta's Teo said more than 60 per cent of users for its Spark AR Studio – a platform to create and share augmented reality experiences popular on Instagram in the form of filters – come from the Asia-Pacific.
In
South Korea
, a second-year high school student who goes by the username Hwado spends around two hours a day on a metaverse platform called Zepeto, which she has been using since 2018 to talk to new and old friends via a customisable avatar. "I really like how through the creator function I can get good quality items that are made by other users, and even sell items that I create," she said.
Zepeto, which lets users dress up their digital avatars in high-fashion labels such as Gucci and Dior, has some 2 million active daily users, mainly teen girls and young women aged 13 to 24. The company just scored a US$1 billion valuation in a SoftBank-led funding round.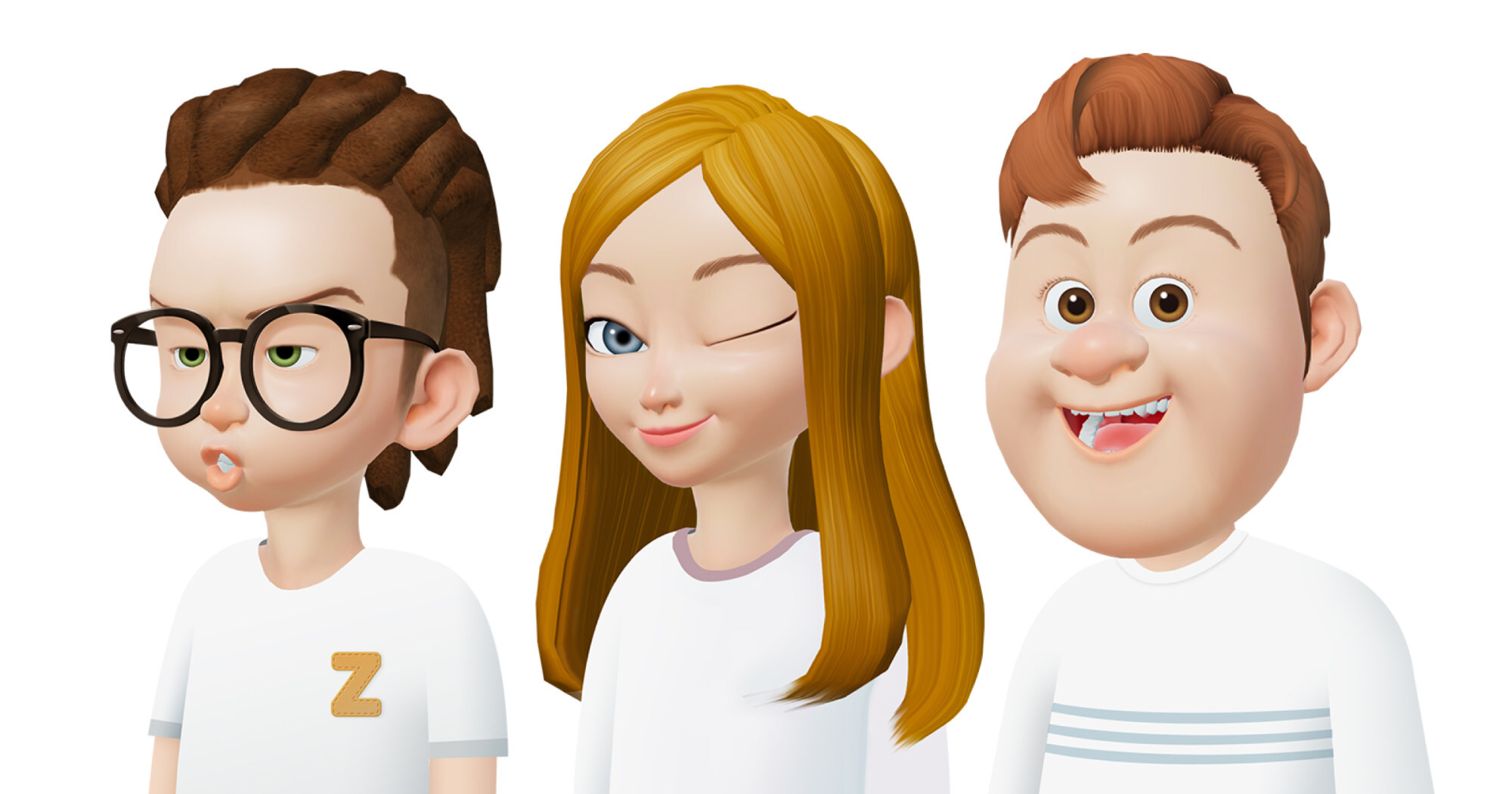 The government of Seoul has also embraced the metaverse concept, with its mayor in October attending a virtual news conference as his avatar and the city authority planning to hold its traditional New Year's Eve Bosingak bell-ringing ceremony in the digital realm.
Chinese tech companies are also getting in on the trend, with the likes of
Tencent
,
Baidu and NetEase
all rushing to register trademarks related to the metaverse.
In other places, early adopters have been more focused on NFTs, which many see as key to a functioning metaverse economy as they are able to provide a record of digital ownership that can be used to authenticate virtual possessions and property.
NFT game Axie Infinity, launched in 2018 by
Vietnam
developer Sky Mavis, allows players to earn income by breeding, battling and trading digital pets – and now attracts some 2 million users per day to its digital ecosystem.
Another use of NFTs is to trade artworks such as the Bored Ape Yacht Club collection that has proved popular recently with social-media savvy celebrities. Jacky Yap, the 33-year-old director of Singapore cryptocurrency media company Chain Debrief, spent 4.2 Ethereum (US$19,000) on an NFT inspired by one of the apes that he said has since increased in value by more than 40 per cent.
While he admitted there was not much use for such NFTs other than as avatars, he said they work as a way of showing off, or "a digital flex". "Right now, everyone in the crypto space, maybe they have made a lot of money on crypto already. It's the same as why people wear Rolexes in the real world or buy a Mercedes or a Birkin bag. It's the same reason why people buy these profile pictures," he said.
Problems, pitfalls
Other potential downsides to the metaverse include data privacy issues, criminal activity, and the possibility that parts of the world with less access to technology and the internet will be left behind – something companies such as Meta say they are trying to address by laying new undersea cables connecting North America to the Asia-Pacific.
But there is also the question of whether Big Tech should be allowed to dominate the metaverse's development given the questionable behaviour many social media companies have already exhibited. Facebook and YouTube are among the platforms to have been accused of radicalising users with algorithms that create echo chambers, deepen political divides and push fake news. Others drive young users towards inappropriate content, such as
Tiktok
, which a recent
Wall Street Journal
investigation found was serving up videos on drug use and pornography to children.
"Today's models of governance on social platforms are not sustainable," said EY's Duckworth. "The position of tech firms – that they merely provide the platform and they're not the publisher – is currently being challenged by those that say the algorithms used to prioritise and rank content to personalise the stream mean that the tech firms are in fact the publishers and need to take responsibility for behaviours on their platforms."
Points to consider, he said, include identity verification to reduce malicious activity; user-led community control and moderation; social responsibility on the part of tech platforms; and greater oversight and control of the algorithms that underpin them.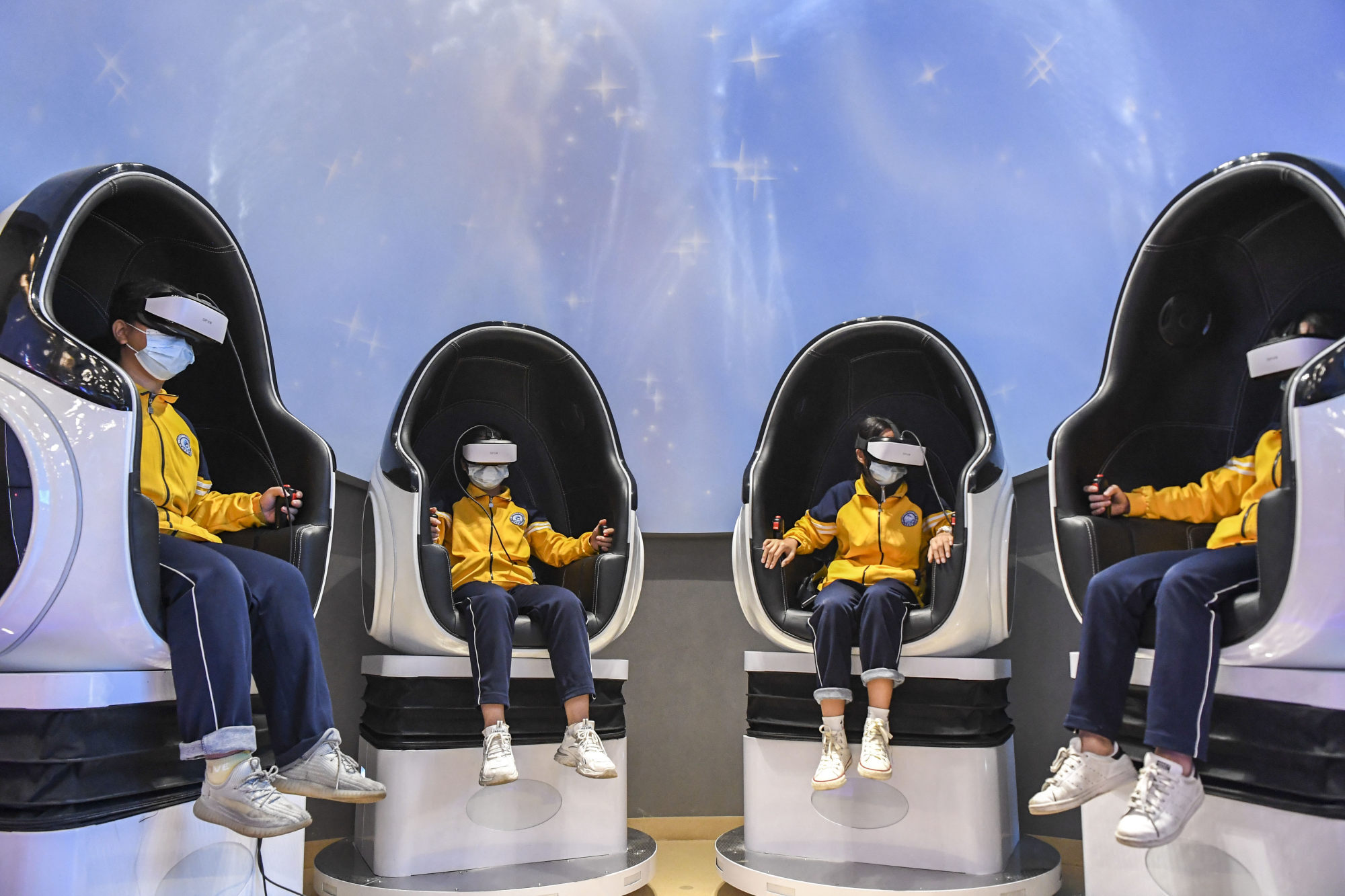 Nanyang Technological University's Chen sounded an even louder note of caution on the seemingly incessant rise of Big Tech. "Can you imagine if big multinational corporations can become … as powerful as the way we understand nations? I don't know how governments will deal with this."
Klaus Wertenbroch, an Insead professor who researches behavioural economics and its strategic marketing and public policy implications, said companies can collect a lot of data from consumers who spend a lot of time on the metaverse. "It's utopia for companies. For consumers, it's perhaps a bit more dystopian."
Meta has made reassuring noises, with Teo saying there was still time for companies and governments to confront the big issues such as privacy, security and accessibility. "What we're doing is we're learning from what we're seeing today and ensuring that when we go in there and we try to bring everybody together, we try to be part of this whole ecosystem to build for the metaverse with other companies, that we address this as early as possible," she said.
"Which way the metaverse will go will likely depend on the users themselves – what world they choose to create on the platforms and how much control they are afforded to do that," said EY's Duckworth. "There's a chance that metaverses can add to this dystopia; conversely they can also be an escape to a more utopian environment, shaped by the users themselves."
Additional reporting by Erika Na