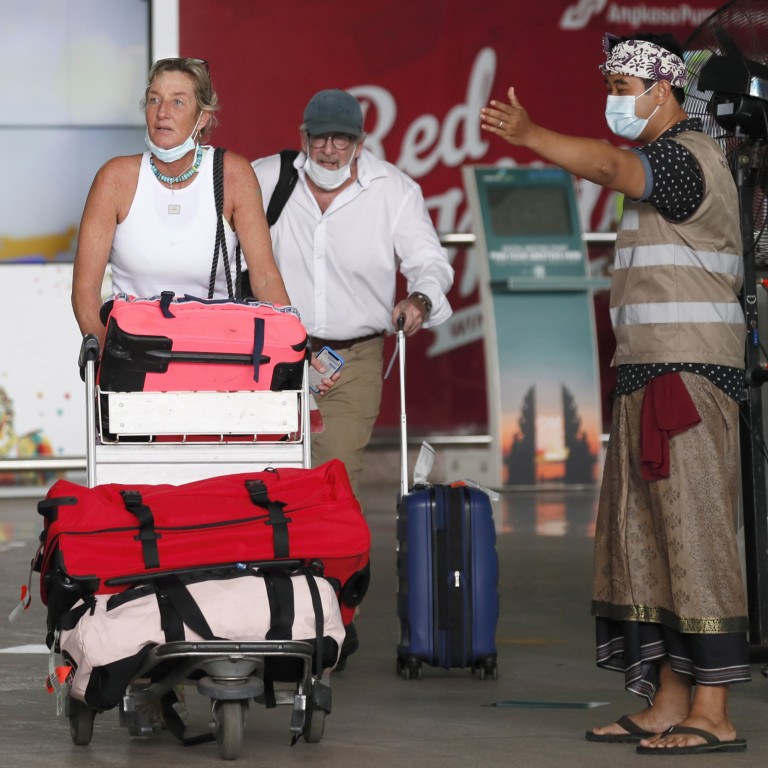 'The magic's still alive': Bali welcomes back mass tourism to the hippy haven of Indonesia
For decades, Bali has captured the imagination of international tourists who see it as a tropical paradise – but barely 50 were able to visit the island last year
The absence of millions of foreigners each year badly bruised the island's economy, and left locals and residents alike anxiously awaiting their return
After close to two years of being shut to international tourists,
Indonesia
last Monday began quarantine-free entry to its most popular resort island of Bali for vaccinated foreigners – with some strings attached. Eligible travellers must have had at least two doses of a Covid-19 vaccine, a negative PCR test result before departure and on arrival, hold proof of a minimum four-day stay at accommodation on the island, and health insurance cover of at least US$15,000.
Visitors from 23 countries – including those that sent hordes of travellers pre-pandemic such as
Australia
, the
United States
and
Britain
– can apply for a visa on arrival to enter Bali, which has long drawn visitors to its scenic surfer-friendly beaches, pristine natural beauty, Hindu temples and world-class eateries. In 2019, some 6.9 million foreigners landed in Bali, which is home to more than 4.2 million people, but last year the number of arrivals from overseas dropped to barely 50, decimating an economy that had become largely reliant on tourism.
For decades, Bali has captured the imagination of international tourists who see it as a tropical paradise. Many have developed deep, genuine connections to the island, and these are the people who are likely to return first, said Ubud-based entrepreneur and long-time Bali resident Janet DeNeefe.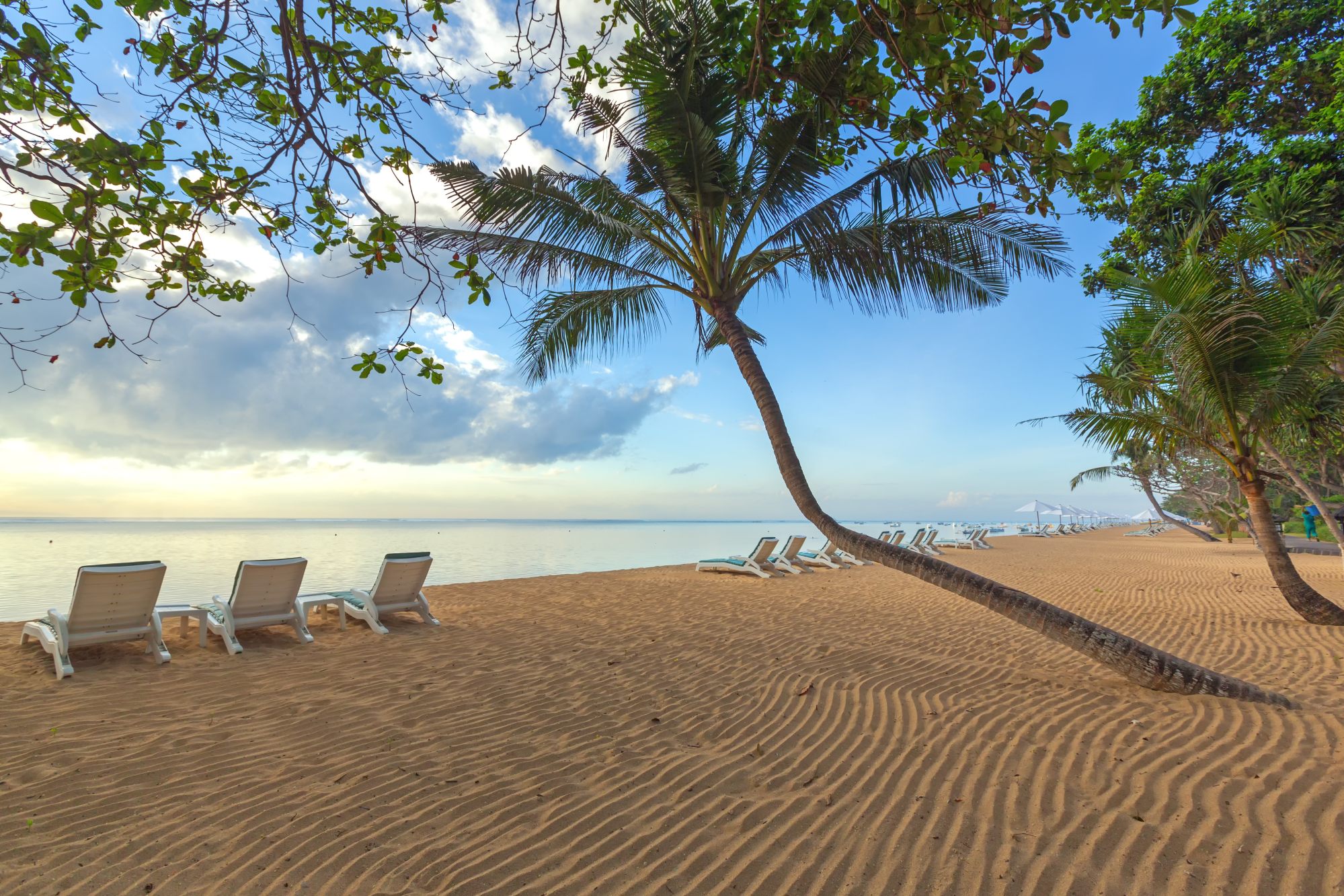 "The second the border opens, it'll be the people who really, really miss Bali and who really want to come back [who return first]. Maybe they're my age and older who are not necessarily working any more or retired. They're more flexible in their plans," she said.
DeNeefe, 62, pointed out that it would take time for airlines to resume regular flights to the island, adding that some people might feel "a bit lazy to travel". Bali's airport began accepting international direct flights again on February 4, but only a limited number of routes have opened up – to
Singapore
,
Japan
and, more recently, Australia. Around 2,000 foreign tourists visited the island in the first month, according to Bali's tourism agency.
DeNeefe said that once tourists returned in full force, they would soon rediscover what has drawn people to the island for decades. She first visited Bali in 1975 for a 10-day family holiday in the lush, leafy, laid-back town of Ubud, in the central part of the island, as her dad "had a bit of money and he wanted to take us on a special holiday".
"At that time there were hippies, and [Bali] was like an overgrown tropical jungle. Everybody was still wearing sarong, but the local guys that were trying to be groovy wore jeans but they were too skinny to wear jeans," the Australian native recalled.
She fell in love with the island at first sight, attributing it to the friendliness of the Balinese people and their welcoming culture.
"It's the people and the culture. There's nothing like it. The fact that you can be sitting in a restaurant on the main road of Ubud and suddenly a procession goes past, you don't see that anywhere else, and it happens a lot," she said. "It's got this otherworldly feel, I don't know if anywhere else on the planet is like that. Bali is the sum of many parts."
It took DeNeefe nine years to come back to Bali. When she did, she stayed at the same hotel in Ubud – only this time, on her second day on the island, she met her now-husband. In 1989, the couple got married – "once in Australia, two times in Bali"- and by 1990, she had officially called Bali her second home. Now, DeNeefe runs several businesses in Ubud, including the Ubud Writers and Readers Festival, a guest house, two restaurants, and a cooking school that has been shut since the pandemic began.
Tourism's downside
Australian Summa Durie, who has lived in Ubud for more than 10 years, said life on the island was "magic".
"Interacting with the people from Ubud, being able to witness the ceremonies and walk and go see the temples, and the rice field … I have to say, 10 years on, I still walk every morning and that magic has just never gone away," she said. "There's not a day that I don't go around and feel that that magic is just as alive as it was."
The 43 year-old art curator and property owner said she was also impressed by the creative community that had sprang up over the years in pockets of Bali such as Ubud and Sanur.
But long-time residents say this closeness between foreigners and locals varies from region to region, with the gap particularly pronounced in those parts of Bali where rapid development has gone unchallenged. Canggu, Seminyak, and Kuta on the island's south side, for example, have had their reputations sullied in the popular consciousness by images of unruly tourists and dirty beaches – especially during and after monsoons.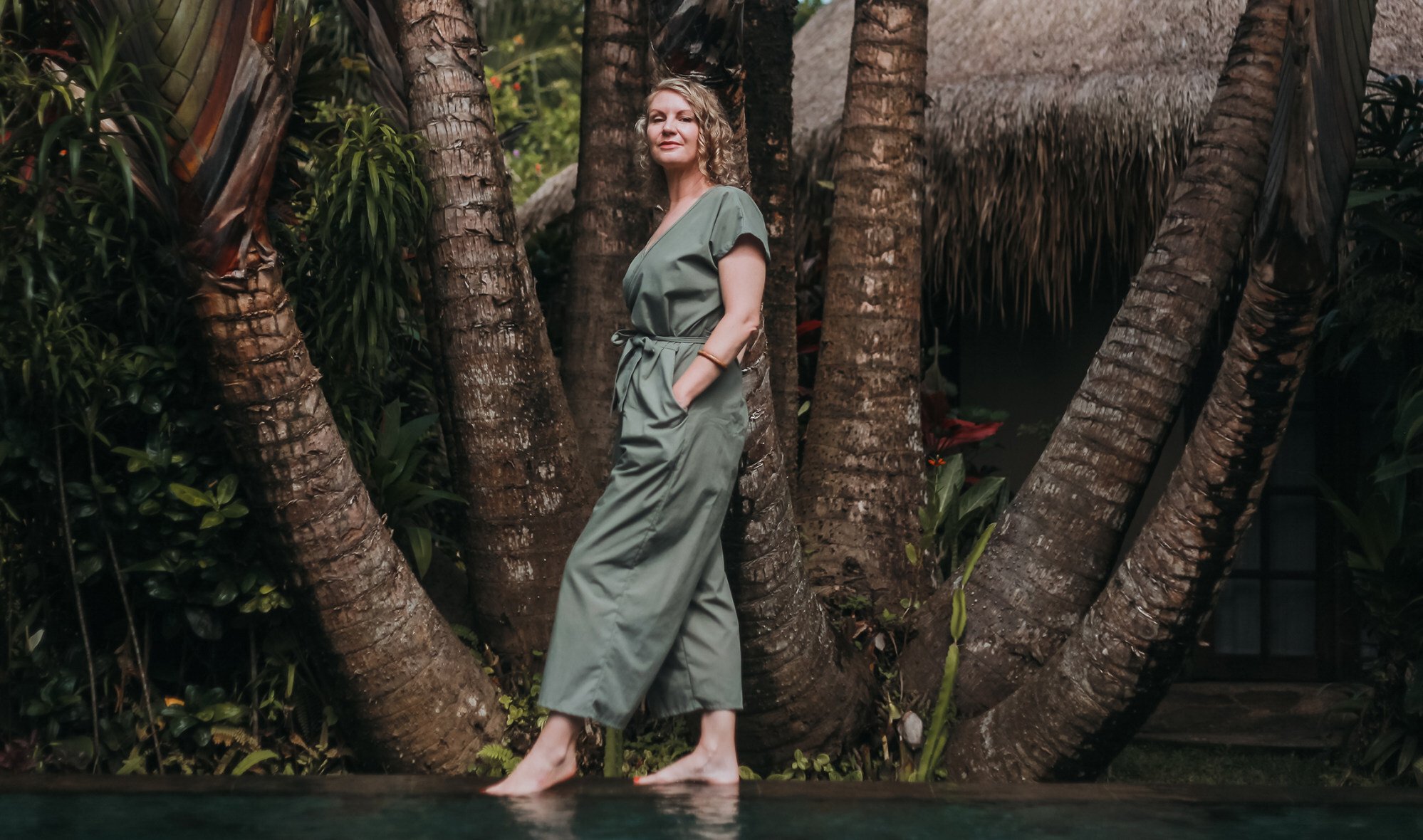 "What has struck me is the areas where expats and Balinese have grown together and established cultural guidelines and respect are the areas that are really successful in Bali," Durie said.
"I think Bali can't sustain that level of mass tourism, where more and more big hotels are getting built. What people want when they come to Bali is that genuine connection with the people, with the culture, with the landscape. You don't get that when you're in a landscaped complex that doesn't let you interact with the Balinese people in that way."
Digital nomads, Russians
Gone are the days of tie-dye T-shirts and high-waisted flared jeans associated with the hippy culture of Bali in the 1970s. Tourists to the island these days are just as likely to be digital nomads or visitors from
Russia
and
Japan
. Australians formed the largest group of international arrivals before the pandemic hit, closely followed by the Chinese – but tourists from
China
have been cut off from international travel since the early days of the pandemic thanks to Beijing's zero-Covid policy.
"In recent years, there has been an influx of that generation of influencers. This new kind of traveller who posts amazing photos all over the place but they don't necessarily even think about where they are and they don't necessarily connect to the people. I think that's always been our biggest lament," DeNeefe said.
Spiritualism is still alive and well on the island, with an abundance of yoga and breathwork courses, healing ceremonies and tantric classes, among other offerings. Unlike their forebears of the Flower Power era, however, today's so-called hippies can be seen walking around Bali in organic cotton and yoga pants made from bamboo – though some of them do still go barefoot.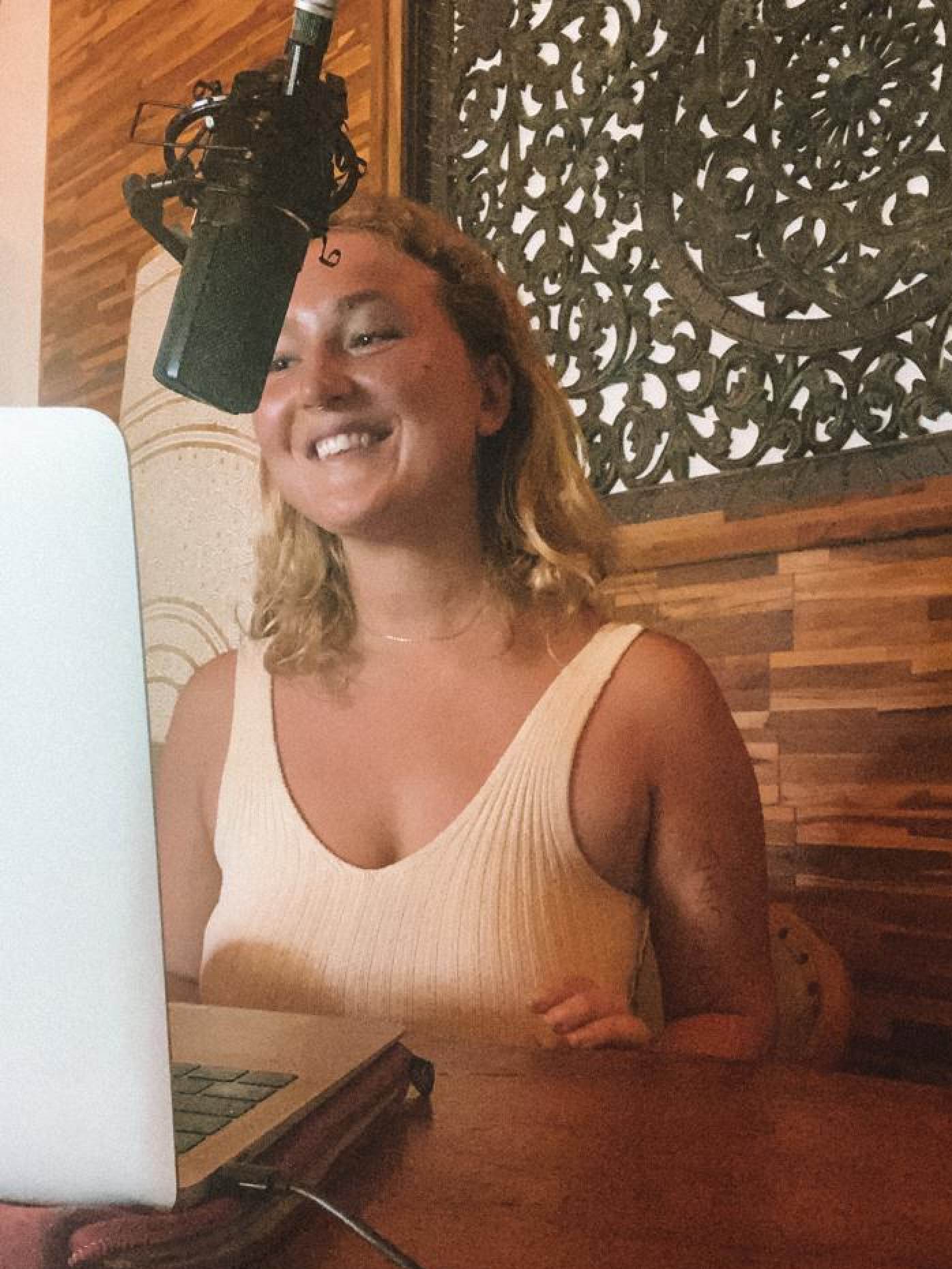 For digital nomads like Lucia Tara Aricia Gress, Bali offers a thriving community of fellow wanderers to brainstorm with in its myriad cafes and restaurants.
"Bali is pretty much a paradise, because you meet so many other like-minded people," said the 28-year-old freelance writer from
Germany
, who has called the island home since May last year. "There are a lot of digital nomads around and you can really extend or improve your knowledge … because there's always someone doing something similar as you and you can really exchange tips and skills and knowledge."
So far, Gress has lived in Ubud and Uluwatu – a favourite with surfers. Riding out the pandemic on Bali, she said she felt "it's very easy to become very close and intimate with other people and really open up" to both expats and locals alike.
Much like DeNeefe and Durie, Gress has grown fond of the Balinese people, the food – traditional Indonesian salads served with peanut sauce known as gado-gado and tipat cantok are among her favourites – but also the beaches.
"I've never been anywhere else in the world where I met such lovely human beings," she said. "You just walk on the street and they would smile at you and you can have conversations with them. They are so easy to talk to."
Overall, Bali's long-time residents, both those who arrived before and during the pandemic, agree that now is the right time to reopen the island after its economy was badly bruised by a prolonged pandemic.
"I'm amazed at the resilience of the Balinese. They have been able to find different ways of making a living but, with the risks that we know are coming from reopening, I think the benefits outweigh the risk because so many people's livelihoods have been put on hold because of [the pandemic]," Durie said.
"So I'm most excited about people resuming their careers, about having a regular lifestyle again. But I think it's going to take years for us to really measure the stress that [the pandemic] has put on people."