Struggling Sri Lanka hits up India for cash – but China still has deeper pockets, analysts say
The cash-strapped island nation is facing an economic meltdown with rolling blackouts and shortages of food, petrol and paper as it runs out of foreign reserves
Sri Lanka already owes billions to Beijing, but has gone back to China, India and the IMF seeking further bailouts as its financial crisis continues to spiral
The temperature in Colombo was an uncomfortable 31 degrees Celsius (88 degrees Fahrenheit) on Tuesday, but it felt hotter for the Jayasinghe family because for six hours they'd had no electricity.
Tavish Jayasinghe, an accountant, sat on the veranda of his house in the Sri Lankan capital, reading the bad news in the paper while the ceiling fan remained stubbornly still.
With empty coffers, the government has no money to pay for the fuel needed to operate power plants around the clock, and has resorted to scheduled power cuts.
It also lacks funds to pay for petrol, cooking gas, medicines, and imported food items.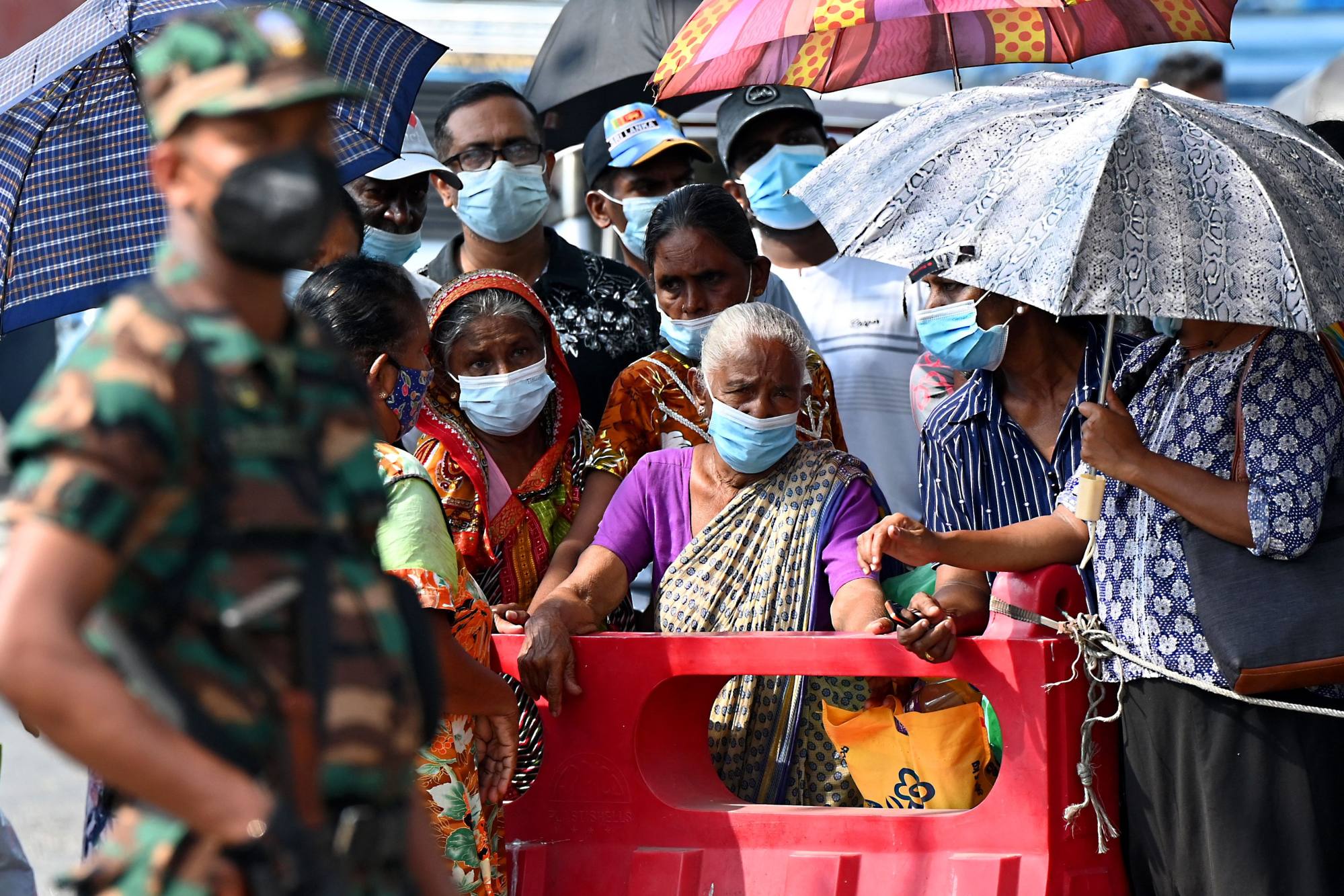 "I need petrol in my scooter but after seeing the queues at the petrol pump that went on forever, I decided not to risk sunstroke and stay at home instead," Jayasinghe said.
It was a wise decision. On Sunday two men in their seventies died while waiting in a four-hour long queue for fuel. This week, authorities posted soldiers to help distribute fuel at state-run Ceylon Petroleum Corporation pumping stations as tens of thousands endured such queues.
Supplies of crude oil are running out. Inflation is running at around 15 per cent. All school exams have been cancelled, affecting millions of pupils, because printers do not have the requisite foreign exchange to pay for imported paper.
This year,
Sri Lanka
has to repay US$7 billion in foreign debt even though it does not have enough foreign-exchange reserves to import milk powder for babies.
Its reserves have fallen 70 per cent over the last two years, with the latest central bank figures indicating the country had US$2.31 billion in official reserves as of February.
President Gotabaya Rajapaksa, who has an iron grip on political power in the country along with his brothers Prime Minister Mahinda Rajapaksa, Finance Minister Basil Rajapaksa and Irrigation Minister Chamal Rajapaksa, had previously resisted seeking an
International Monetary Fund
bailout.
Last week, however, the president reversed course, saying he had decided to work with the IMF after meeting a delegation from the international body.
"We will discuss with the authorities how best we can assist Sri Lanka going forward," IMF spokesman Gerry Rice said in a statement to reporters in the capital.
The economic turbulence is the worst in living memory. The decision to
lunge into organic farming
last year by the government turned out to be disastrous.
The ban on all chemical fertilisers, without preparing farmers, led to a surge in prices and food shortages. Although the policy was partially reversed in December, the damage had been done.
"Agriculture is seriously distressed. Now they want to import fertilisers but with the war in
Ukraine
, fertiliser isn't available because other countries have long-term contracts that have tied up supplies," said retired Indian diplomat Neelam Deo.
Deo said the
Ukraine war
had damaged an already pandemic-battered tourism industry too. It was just beginning to recover, helped by Russian and Ukrainian tourists who accounted for a quarter of all tourists in January. At least some foreign currency was coming in.
The depth of the economic crisis – unemployment, food inflation, shortages, street protests – is not in doubt.
What's less clear is the impact it will have on Colombo's relations with
India
and
China
, who have been vying for influence over the strategically important island.
China has been a dominating presence in the country since the early part of the last decade. This presence has weakened India-Sri Lanka relations, both in reality and more so in the eyes of Indian strategists.
India would like Colombo to move away from Beijing's tight embrace. It has always perceived Sri Lanka to be part of its own sphere of influence in the region.
When Finance Minister Basil Rajapaksa visited New Delhi on March 15 to ask for financial help, India responded swiftly, extending a US$912 million loan along with another US$1 billion for lines of credit to purchase food and fuel.
After the meeting with Rajapaksa, Indian External Affairs Minister Subrahmanyam Jaishankar, as though deliberately evoking their earlier relationship, tweeted "Neighbourhood First. India stands by Sri Lanka".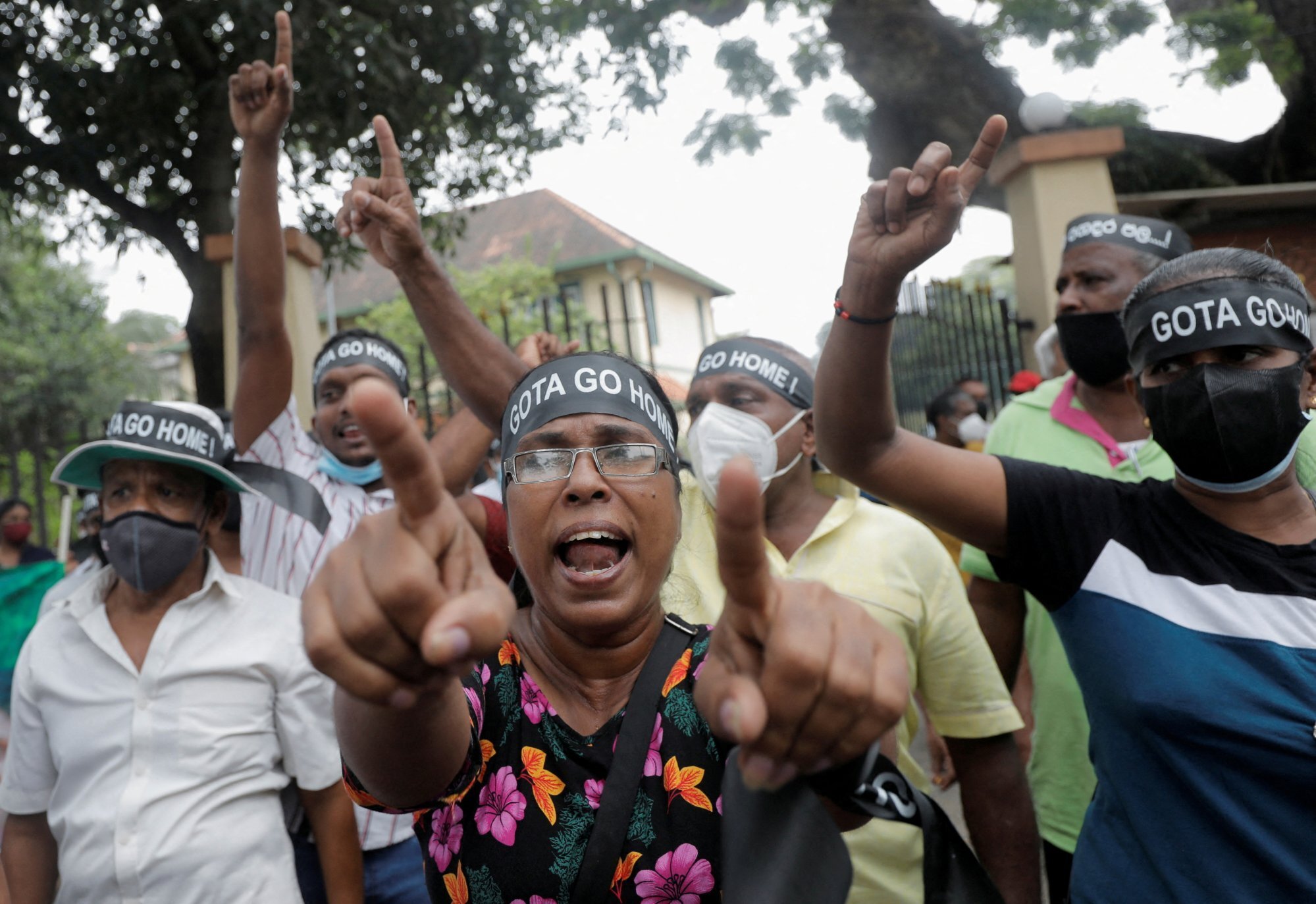 But analysts point out that India cannot match China in investments, loans and aid. It was to China that Sri Lanka turned on March 21 when it asked for US$2.5 billion in help.
The request is still being considered, but if Beijing agrees, it will further deepen the already sizeable debts Sri Lanka owes to China.
These debts include money for large projects such as the
Hambantota Port
and a new port city in Colombo to be developed on reclaimed land.
Sri Lanka's Chinese debts constitute about 10 per cent of its total foreign debt. China has not yet agreed to restructure them.
The lesson here, said former Indian ambassador Yogesh Gupta, is that Sri Lanka should have sought an independent project assessment study before accepting Chinese loans to see if expensive projects such as Hambantota "will meet its domestic needs or actually benefit mainly the lender in serving its global interests".
"Building ports such as Hambantota which do not receive many ships or have limited users only increase Sri Lanka's liabilities without providing comparable benefits," Gupta said.
For those in the Indian Ministry of External Affairs hoping that Sri Lanka's indebtedness might nudge it away from China, Sathiya Moorthy, head of the Observer Research Foundation in Chennai, sounded a word of caution.
Moorthy said that while the current crisis might move the needle on Sri Lanka's relations with Beijing a little – "which should be good enough for India" – the island nation was not going to loosen its links with China.
"Sri Lanka needs China [and Russia] at the UN where they have a veto [unlike India] which they are ready to use without reference to human rights issues in Sri Lanka. In any case, Sri Lanka also cannot wish away China and whatever debt they owe Beijing," Moorthy said.
Deo agreed, describing China as "too deeply entrenched in the island's economy and politics". Moreover, other countries were not going to be enthusiastic about giving aid that might wean Sri Lanka away from China.
"Few countries will be interested in lending Sri Lanka money to help it repay its debts to a third country," she said.
"The dependence on China will continue. Although India too is providing aid, it isn't free money – it too comes with conditions. In short, the relationship with India may well improve but not at the expense of China."