Japan
Get more with myNEWS
A personalised news feed of stories that matter to you
Learn more
Japan nears deal with Britain to buy next-generation fighter jet
The new jet is expected to draw heavily on the design of the Tempest fighter that is currently under development by UK defence contractor BAE Systems plc
If it goes ahead, the deal would mark the first time in 70 years that Japan has signed a major defence project with a country other than the United States
Japan
and
Britain
are closing in on a deal to jointly build a next-generation fighter for the Japanese air force.
The new aircraft would be the successor to the Japan Air Self-Defence Force's F-2 jet, a multirole fighter that was derived from the F-16 Fighting Falcon and manufactured as a joint venture between Mitsubishi Heavy Industries and Lockheed Martin of the US.
If the deal goes ahead, it would mark the first time in 70 years that Tokyo has signed a major defence project with a country other than the
United States
, a decision that analysts suggest indicates Japan's desire to build stronger political and security alliances with more like-minded nations.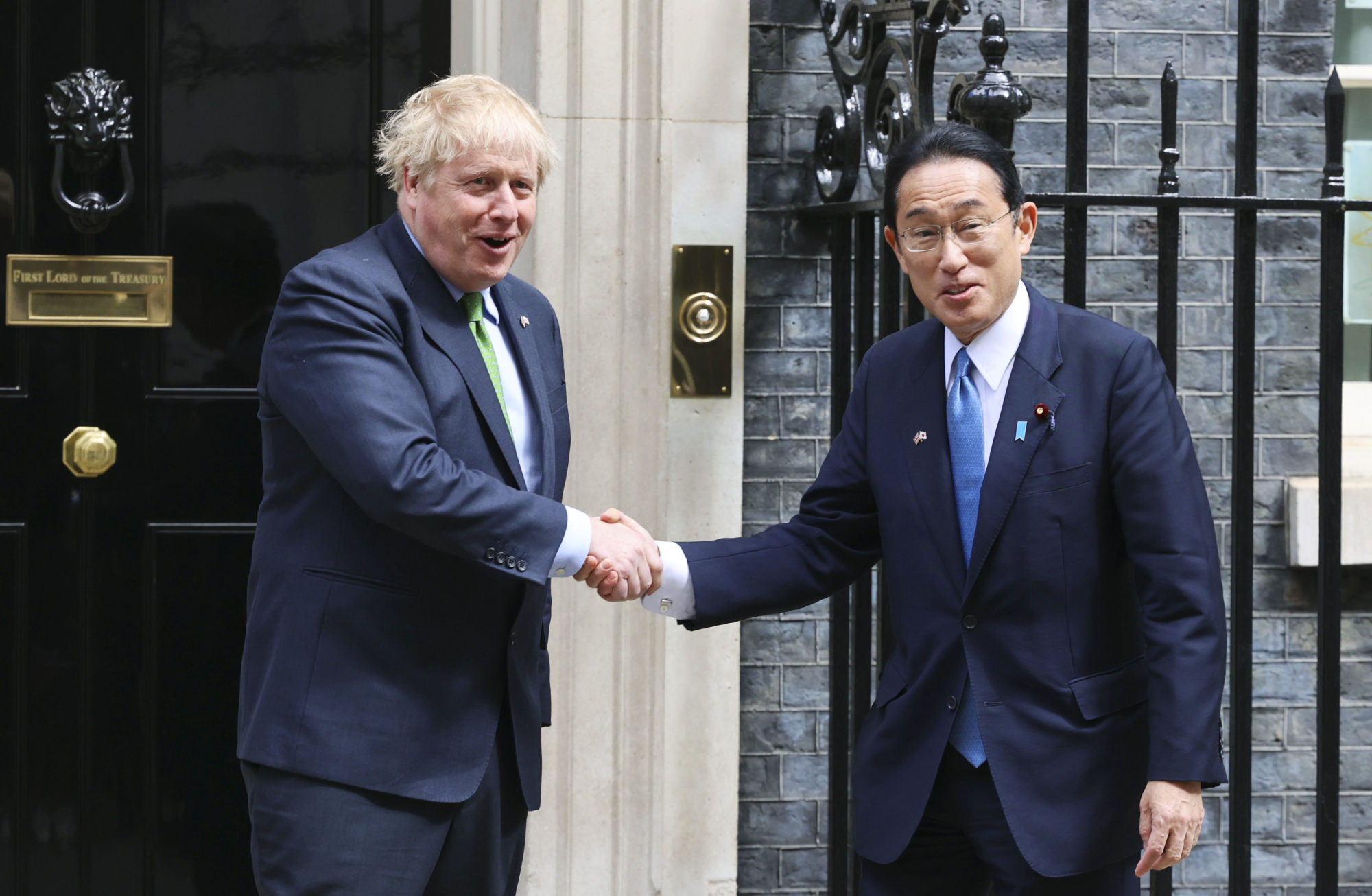 The full details of the agreement, including the number of aircraft to be bought, will be decided at the end of the year, Japanese media reported.
The F-2, which entered service in 2000, has been criticised for its high costs and underwhelming performance. The last of 98 jets developed for the Japanese air force are set to be withdrawn from front-line service in the middle of the next decade.
Its proposed successor is expected to draw heavily on the design of the Tempest fighter that is currently under development for Britain's Royal Air Force by UK defence contractor BAE Systems plc, which will also take the lead on the Japanese jet.
Mitsubishi Heavy will be involved in the design of the fuselage, according to reports, with Lockheed Martin contributing components and communication systems to ensure the aircraft can operate in concert with US forces in the region. The engine would be a collaboration between Rolls-Royce plc and Japan's IHI Corp.
Japan will reportedly allocate 85.8 billion yen (US$663.2 million) in defence spending towards the project within the next two years.
Britain and its European development partners came close to selling Japan the Eurofighter Typhoon in 2011, only for Tokyo to ultimately opt for the stealthier US-made F-35A Lightning II instead.
London was said to be disappointed by that decision, as it had hoped Japan's military would spot the utility in an aircraft that Britain often uses to shadow Russian aircraft and ships. The Tempest design will be stealthier than the Typhoon, according to report, and incorporate technology that would allow it to control swarms of drones and be operated remotely.
Britain will have spent £2 billion (US$2.5 billion) on the Tempest project by 2025. Partners helping develop the aircraft include Saab of Sweden, Leonardo SpA of Italy and Paris-based missile developer MBDA.
Robert Dujarric, co-director of the Institute of Contemporary Asian Studies at Temple University's Tokyo campus, said it was possible Japan chose Britain over the US this time "because its companies would have had to play second fiddle to US defence contractors if it had gone back to Washington".
"This, on the other hand, enables Japan to bring more to the table," he said. "This is a significant deal, but many of these international joint development projects tend to hit problems before they take off, such as coordinating development cycles for different countries' forces and agreements on how the work will be shared as each nation tries to secure more for its domestic industry."
An analyst with the National Institute of Defence Studies in Tokyo said Britain and Japan had been jointly working on a number of defence and security projects over the past decade, including next-generation air-to-air missiles, countermeasures against improvised explosive devices and
cybersecurity
.
"This is the first big defence development project for the Self-Defence Forces that is primarily with a nation other than the US," said the analyst, who declined to be named.
Japan's defence forces have become more proactive in recent years. A 2010 change to national defence guidelines that had been in place since 1957 highlighted the need for more dynamism to contribute to international peace and stability. This was followed in 2014 by a cabinet decision that concluded the constitution did grant Japan the right to exercise collective self-defence in certain circumstances.
The failure of diplomacy in the run-up to the Russian invasion of
Ukraine
earlier this year served to concentrate minds in Tokyo, the defence-studies analyst said, adding that there was a new-found understanding of the need to develop closer alliances to "sustain peace and security, in Europe but also here in Asia."
"Japan cannot afford to solely base its security on an alliance with the US," he said. "In this modern world, we need to increase engagement, have more partners and make new alliances. That's why Japan is looking to European states, as well as places like Australia. The aim is to become more dynamic and have a number of networks for alliance-based cooperation."