Pakistan
Get more with myNEWS
A personalised news feed of stories that matter to you
Learn more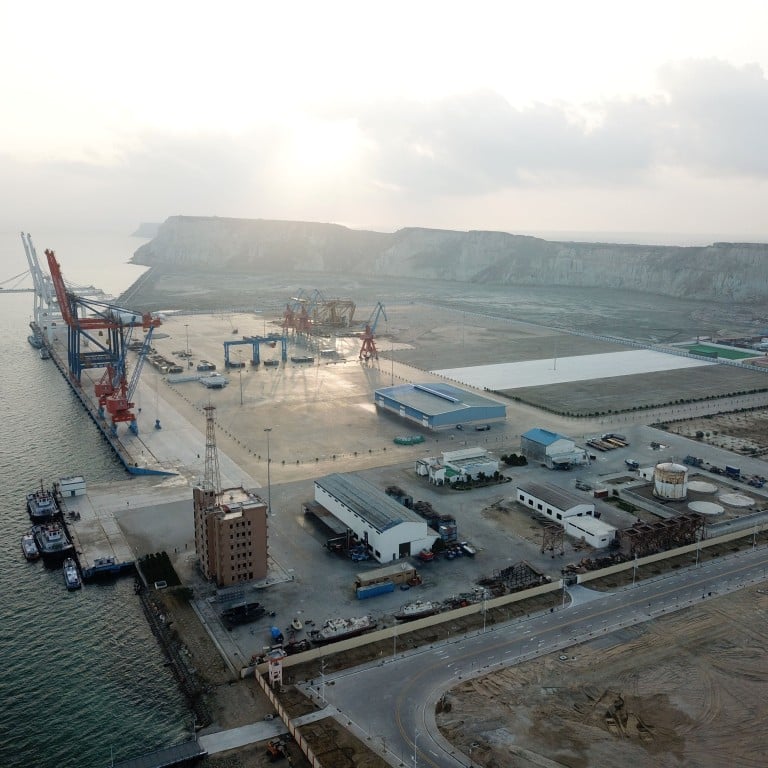 Will China's belt and road projects in cash-strapped Pakistan lose momentum as PM Shehbaz Sharif seeks IMF financial support?
Pakistan's new coalition government is struggling to secure finance for the initiative as negotiations with IMF continue
Since 2015 Beijing financed more than US$25 billion worth of power generation plants, mass transit systems and motorways in Pakistan, and expanded Gwadar port
Work on China's US$65 billion belt and road programme in
Pakistan
looks set to progress at only a modest pace in coming years because Islamabad is struggling to stay solvent, officials and analysts said.
The recently elected coalition government of Prime Minister Shehbaz Sharif began a week of negotiations with the International Monetary Fund in Doha on Wednesday over the terms of an extended balance of payments support programme.
Sharif has already been told by Pakistan's close allies and major bilateral financiers China, Saudi Arabia and the United Arab Emirates that further financial assistance is contingent on Islamabad re-entering the IMF programme, which was suspended in March.
Against this economic backdrop, analysts said Islamabad will for the next couple of years lack the resources to accelerate work on the China-Pakistan Economic Corridor (CPEC), a showcase programme of the
Belt and Road Initiative
.
Since the CPEC was launched in 2015 when Shehbaz's brother Nawaz Sharif was prime minister, Beijing has financed more than US$25 billion worth of power generation plants, mass transit systems and motorways in Pakistan, and expanded the Chinese-operated port of Gwadar.
"While the new government would like to bring momentum back to CPEC, especially given that Sharif's brother was the one who formally launched it, the top priorities will lie elsewhere," said Michael Kugelman, deputy director of the Asia Centre at the Wilson Centre, a Washington think tank.
"The IMF negotiations and efforts toward securing other bailout packages will be top of mind for the government," he said.
Because of complications with financing and rising security risks for Chinese workers, Kugelman said the CPEC would "take a back seat, though only for the immediate term."
Beijing's security concerns, following a string of terrorist attacks which have killed 12 Chinese nationals over the last year, overshadowed a videoconference held on Monday between Sharif and Chinese Premier Li Keqiang.
Three Chinese nationals including the head of the Confucius Institute at Karachi University were killed in the latest attack, a suicide bombing on April 27 claimed by the Balochistan Liberation Army, a group which has waged an insurgency in Pakistan's largest province since 2005.
Balochistan is home to Gwadar port, which provides China with its sole overland connection with the Indian Ocean via CPEC infrastructure in Pakistan.
Another suicide attack by Baloch separatist on a Chinese convoy in Gwadar was averted by the arrest of an alleged female suicide bomber on Monday, Pakistani security officials said.
During the videoconference, Li reiterated Beijing's demand that Islamabad "comprehensively strengthen security measures for Chinese institutions and personnel in Pakistan to ensure that similar tragedies will not recur" as a precondition for further CPEC investment.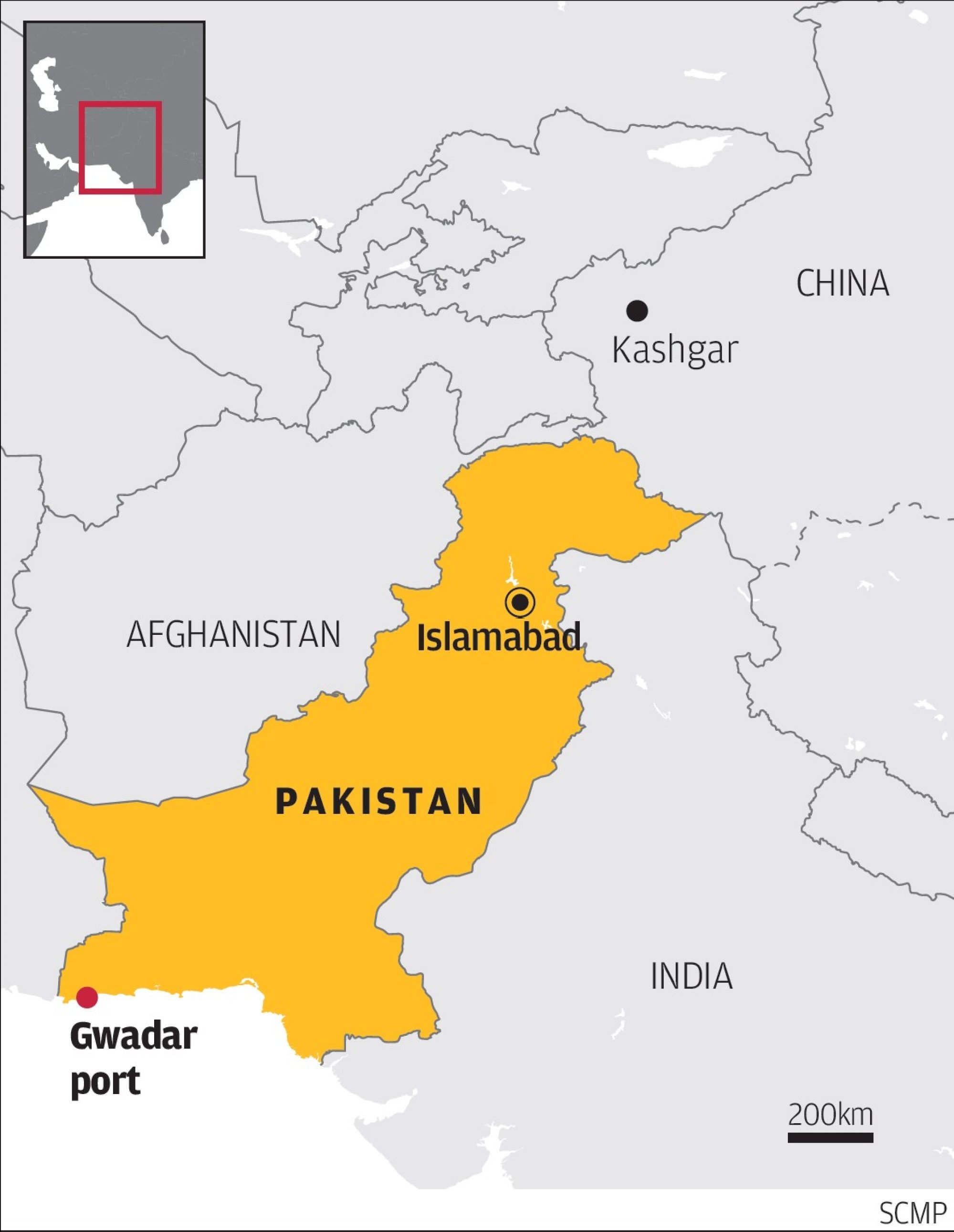 China would continue to "firmly support Pakistan in safeguarding national sovereignty and security, developing economy, improving people's livelihood and maintaining financial stability," Li said.
Since the launch of the CPEC, Beijing has provided Islamabad with loans and central banks deposits totalling US$11 billion to stabilise its finances, in addition to CPEC project loans. It is currently processing Pakistan's request to rollover US$4.2 billion of debt.
Despite support from Beijing and Gulf Arab allies, Pakistan's foreign exchange reserves slumped to US$10.3 billion on May 6 after an unanticipated surge in imports of expensive fuel and food commodities lifted the country's trade deficit to US39.3 billion in the 10 months up to April 30.
As a result, the Pakistani rupee has declined by more than six per cent against the US dollar since Sharif's government took office on April 11, and by more than 18 per cent in 2022 to date. This has compounded the rate of inflation, which reached 13.4 per cent year-on- year in April 30 and looks set to continue rising.
Finance Minister Miftah Ismail on Sunday said Sharif had initially rejected his recommendation for the government to start removing US$1.5 billion a year in state subsidies on petrol and diesel – a key IMF conditionality – because he felt the Pakistani public "can't bear" the inflationary impact.
Public anger at three years of double-digit inflation ultimately cost Sharif's predecessor Imran Khan his job.
Officials have said the IMF wants Islamabad to raise the retail price of diesel fuel used by trucks and buses by about 36 per cent and that of petrol by more than 13 per cent.
But with Pakistan's current account deficit set to hit US$15 billion by the end of the financial year on June 30, Ismail said the government may soon have to "revisit our decision".
A resumption of the IMF's balance of payments support is also certain to entail a drastic cut in Pakistan's development expenditure during the next financial year starting in July, leaving Sharif's administration with little money to spend on CPEC projects, analysts said.
The only big-ticket project mentioned by Sharif in the official statement issued by Islamabad after his conversation with Li on Monday was a proposed US$8 billion rehabilitation of Pakistan's outdated railway network. It was not, however, mentioned in the statement issued by China's ministry of foreign affairs.
Planning Minister Ahsan Iqbal, who previously oversaw the early harvest phase of the CPEC from 2015 to 2018, on Tuesday said the government's top priority was the timely completion of existing CPEC projects, particularly those located in and around Gwadar.
Nevertheless, the CPEC will become increasingly important to Pakistan's economic growth prospects as it navigates the rocky road map laid out by the IMF, analysts said.
"Now more than ever, the CPEC is crucial for Pakistan's economic well-being" because it is financed by a mix of foreign direct investment (FDI), commercial and concessionary loans and grants," said Mustafa Hyder Sayed, executive director of the Pakistan-China Institute in Islamabad.
"The FDI which CPEC brings could be a boon for Pakistan at a time when it is faced with immense economic challenges, compounded by political uncertainty" in the lead up to the forthcoming general election, he said.
"It depends on how Pakistan's government leverages the CPEC," Sayed said.