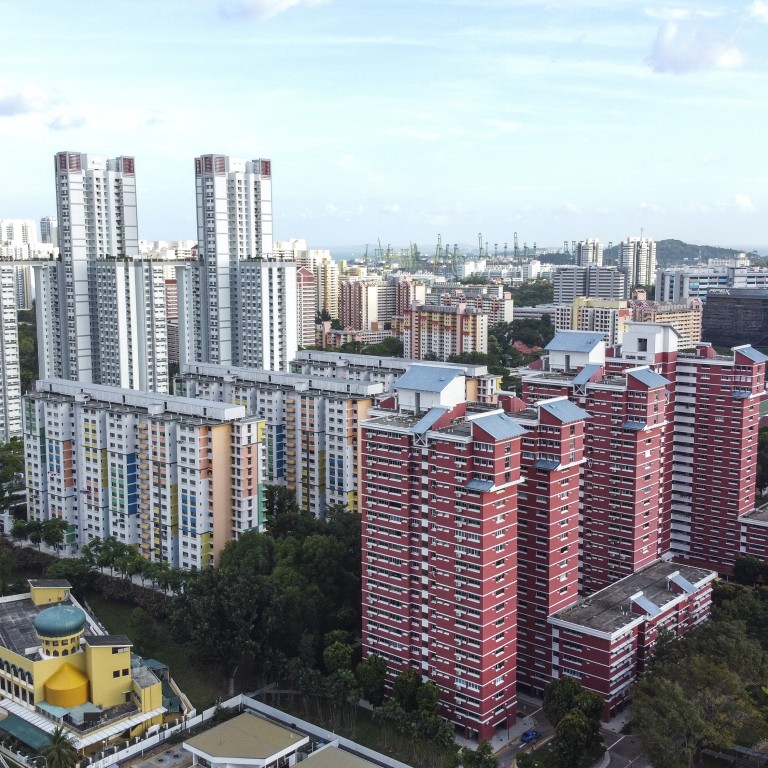 As Chinese buyer drops US$61m on 20 condo units, what's fuelling Singapore's home prices?
Prices for private and public homes have increased, but high-profile buyers aren't to blame, observers say, as demand exceeds supply and construction costs rise
Property insiders say instead of even more cooling measures, the government should release more land supply to alleviate cost pressures, or legislate apartment sizes
Singapore's move to raise taxes of up to 30 per cent on foreign buyers came just last December, but that did not stop one Chinese buyer from snapping up 20 condominium units for a staggering S$85 million (US$61.5 million).
If the buyer had Singapore citizenship – or a passport from any of the five countries, including the United States, whose free-trade agreements with Singapore allows them to pay local rates – stamp duties would have cost S$19.6 million. The buyer would have forked out S$24 million if they were a Singapore permanent resident, and S$25.8 million as a foreigner.
The slew of taxes were measures "to cool the private and public housing markets", said a joint press release by the central bank, the finance ministry and the national development ministry in December. The government also wanted to "dampen broad-based demand" for private housing, especially from those buying property for investment rather than as homes.
Before those measures, the stamp duty for foreigners sat at 20 per cent. Financing conditions were also tightened in December.
It is unclear why the Chinese buyer bought so many units, but it is unlikely they planned to live in all of them. Prices for private homes continued to rise quarter on quarter despite the cooling measures, albeit at a much slower rate. Prices for private homes rose by 0.7 per cent in the first quarter of this year, after rising by 5 per cent in the last quarter of 2021.
Even the prices of public housing flats – meant to be affordable for the 80 per cent of households who live in them – on the resale market have risen. Prices are up by 11 per cent compared with May last year. There were even 145 public flats, including ones at the far northern and eastern end of Singapore, that sold for more than S$1 million this year.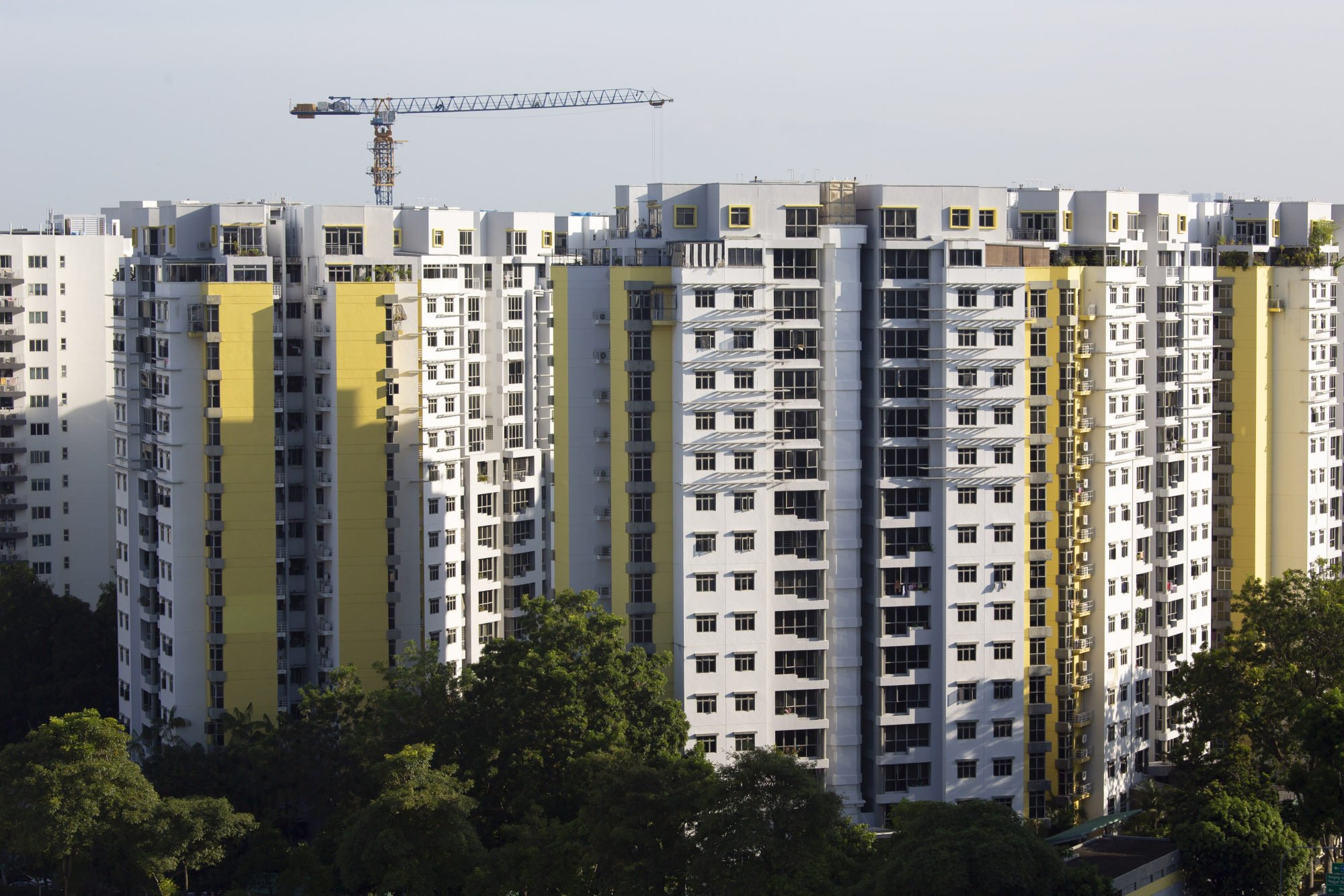 Housing analysts, however, said such high-profile and big purchases were unusual, and prices in Singapore were not rising because of foreigners snapping up homes.
Data from the Urban Redevelopment Authority and OrangeTee & Tie Research & Analytics showed that the number of foreigners buying private apartments fell after the cooling measures kicked in. Foreigners bought an average of 95 units per month from January to November last year, then an average of 51 units a month from December 2021 to March. Sales picked up to 92 units per month for April and May.
Analysts said the price increase was instead caused by more demand than there are homes, and the increased cost of building new ones.
Christine Sun, senior vice-president of research and analytics at OrangeTee & Tie, pointed to last quarter's 2.2 per cent price increase for homes furthest from central Singapore and the 4.2 per cent price increase for landed properties.
"Prices are rising as demand continues to outstrip supply in these two market segments," Sun said. "New home supply is lacking especially in the suburban areas as there are very few mega launches in the outside core region this year and the total unsold stock of launched projects continues to decline steadily every month."
ERA Realty's head of research Nicholas Mak said supply chain disruptions had pushed up commodity prices in the last few years, adding to construction costs. "And the government is increasing the foreign worker levy," he said, pointing to the additional fees firms have to pay to hire the foreign workers who make up the bulk of construction labourers in Singapore.
Leonard Tay, Head of Research at Knight Frank Singapore, said previous increases to the stamp duty led to movement of the price index slowing to zero or even dropping for two quarters or so. He was not expecting the same this time round.
"The situation now is different compared to 2018. There is now a lot more organic ground demand from buyers who are purchasing for their own use. And this demand is working at most levels of the housing market, and it will not be six months before buyer demand re-establishes itself," he said.
Tay is expecting prices to pick up speed when the data on this year's second-quarter sales is released. "Overall private residential prices are projected to increase a moderate 1 to 3 per cent in 2022," he said.
Changing the playbook
Mak questioned if it was time for the government to change its playbook. The additional buyer's stamp duty was introduced in 2011, and since then, Mak said the government had been levying more taxes in a bid to keep housing prices stable.
"It works but it has diminishing returns," he said. "The more often they use the same method, the less effective it becomes. People learn how to avoid it."
For Singaporeans, the additional buyer's stamp duty applies to second, third and subsequent properties. Mak said people had been avoiding the additional tax by registering properties under relatives' names.
Sun said more cooling measures were unlikely to help the situation, and suggested that the government instead release more land supply to alleviate cost pressures.
Just last week, the government announced it would release more land for private homes in the second half of this year. There will be 14 sites up for sale to developers who can build an estimated 3,505 residential units.
Mak said the government had to think outside the box if it wanted to control prices. His suggestion was to tackle "shrinkflation" – a phenomenon of developers building smaller apartments with bigger balconies but small internal spaces.
"A typical three-bedroom used to be 1,200-1,300 sqft, 20-25 years ago. Today, it is 900-1,000 sqft," he said.
He said if there was legislation on apartment sizes, developers would be forced to sell them at a reasonable price per square foot because buyers are limited by budgets.
"Per square foot prices won't rise so aggressively and we have more sensible size housing units that are family friendly," said Mak.